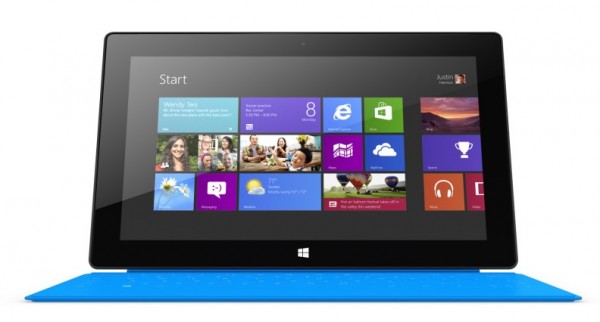 Singapore users will finally get their hands on the Microsoft Surface, though only on the less powerful "RT" version, when the company starts shipping its much-touted tablet in more countries this month.
The first Windows tablets from Microsoft, the Surface RT and more powerful Surface Pro, had been positioned as alternatives to Apple's iPad and rival Android tablets when they went on sale in the United States in October last year.
There's no indication of local pricing for the Surface RT for Singapore yet, though the tablet costs upwards of US$499 in the US. Along with Singapore, Japan, Mexico, New Zealand, Russia and Taiwan will have the tablet shipping locally as well.
The Surface RT comes with a low-power Arm-based processor and a stripped down version of Windows called Windows RT. Sold as an alternative to the iPad, it comes with its own version of Microsoft Office, but doesn't run traditional Windows programs.
It's also the cheaper counterpart to the US$899 Surface Pro, which comes with a full-fledged Intel processor and runs Windows 8 and regular Windows programs. The more expensive Surface Pro has been coveted by some geeks because it offers the convenience of a tablet, while providing the familiarity of a PC.
Unfortunately, there's no news of when this PC-like tablet is reaching Singapore. The Surface Pro, according to Microsoft yesterday, will start shipping in Australia, China, France, Germany, Hong Kong, New Zealand and Britain in the coming months.
Check out our guide on the different versions of Windows and how to pick the right device.