Unpacking the Fiio FD1, you might think these wired earphones cost a lot more than their S$99 asking price. The build, just from a casual glance, is impressive.
The "monocrystalline" copper cable looks neatly braided and certainly thick enough (four strands inside) to carry your audio signal from player to earphone. The metallic splitter is another nice, premium touch.
It's what's inside, however, that impresses more. The FD1, despite being on the entry-level side of things for the Chinese audio manufacturer, offers excellent audio with its beryllium-plated dynamic drivers.
The earphones' two-way magnetic circuit design is said to offer nearly 1 Tesla of magnetic intensity compared to a traditional single magnetic circuit.
What this means is energetic bass performances and full transient response, says Fiio. To a large extent, you can say that claim is correct. This is also a sound that I personally prefer, as opposed to earphones that are tuned too "warm" (or slow).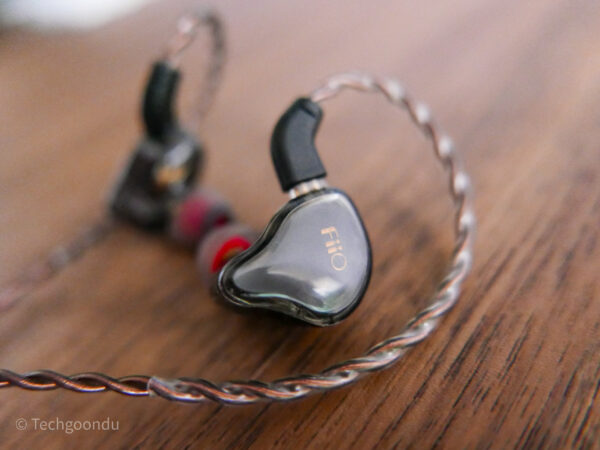 Firing up Modeselektor's new Mean Friend album, you get a good sense of what a dynamic driver does best – good speed and attack when you need the beat to move along quickly.
Transients, too, are well handled. For that, I went back to the familiar Tenet movie soundtrack, which features tracks with huge sounding segments with horns blaring, that suddenly drop to near-silence in a split second.
Here, the Fiio earphones handled the difficult sequences without issue. There was no obvious lag, so the excitement and danger conveyed in the movie came across vividly, even without the visuals.
Here also, unfortunately, was the one obvious shortcoming of the FD1. It lacks a bit of the punch and extension that you want from a hard-hitting bass note.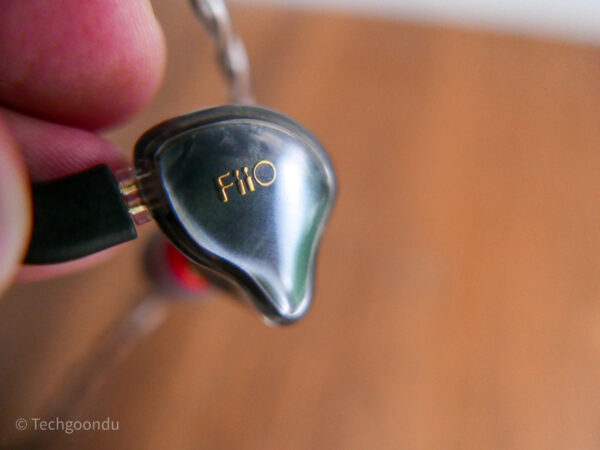 Though the earpieces try, they lack some of the scale and full-bodied experience that other earphones can deliver. This is the same for both the Tenet soundtrack as well as other less dynamic pieces, such as jazz pieces featuring double bass, for example.
Fiio does include a set of "bass" ear tips that are meant to boost the low end a little. They do sound more rounded but it's clear the earphones seem designed for folks who may prefer less bass, not more.
That said, I'd much prefer a pair of earphones that don't get too bloated on bass, as many modern earphones tend to. And there's a lot to like about the FD1.
The highs and mids are both handled with care. The presentation isn't overly bright nor is it trying too hard to extract detail that isn't there. The transparent, uncoloured tuning is commendable.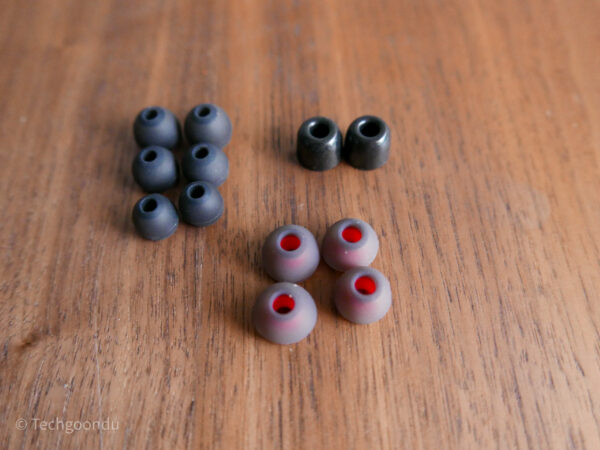 Listening to Andre Manoukian's Les pianos de Gainsbourg album, particularly a track with singer Melody Gardot, you feel the warmth of the female vocals complemented well with the notes from the piano that hit the highs without sounding brittle.
The soundstage is also impressive. Throughout my quick listen, I always felt the airiness and openness that a good pair of earphones can deliver. The sound didn't seem stuck in your ears, but appear projected in front of you.
Obviously, with a larger driver, you can expect the FD1 to be bigger than, say, Sennheiser's IE300. With the right-sized ear tips, however, the Fiio earphones are still pretty comfortable to wear.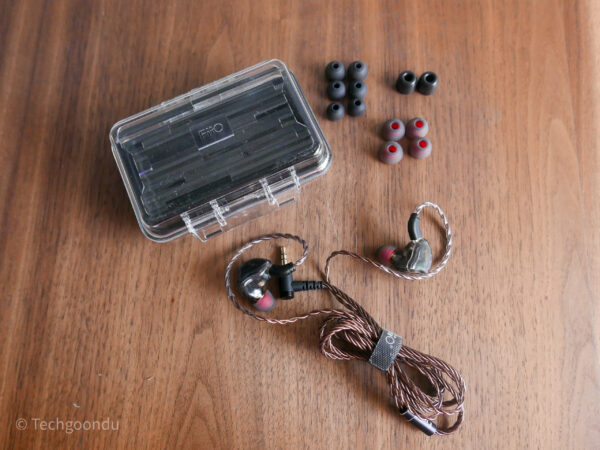 They also block out noise pretty without the active noise cancelling that is common in today's wireless earphones. In fact, they do this so well I could hardly hear my kids arguing while I was in my study room one afternoon.
Most attractive of all, for me, is the price of the FD1. For S$99, you are getting a very decent pair of earphones that are excellent with vocals and jazz pieces.
Just note that you might miss some of the bass notes in some tracks if you're intent on listening carefully. I may be nitpicking so I'd still recommend you give these earphones a listen yourself.