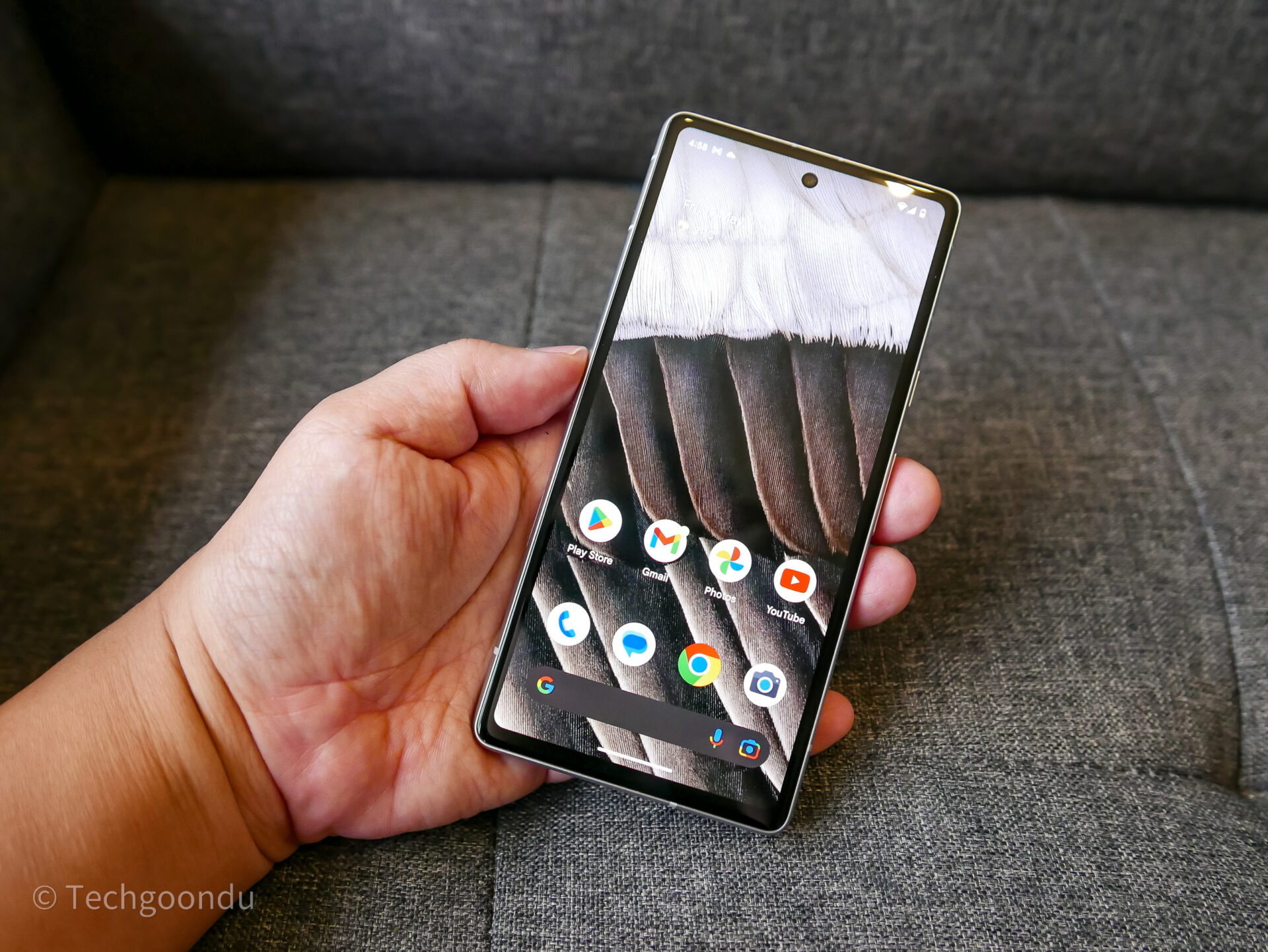 When the Google Pixel 7a was launched in Singapore just a week ago, you could tell that Google was immediately facing the heat from the competition in this tough mid-range segment.
Not exactly the cheapest, the new S$749 phone came with a S$150 voucher for use in Singapore. Since then, it's also been discounted by about 10 per cent in the United States.
That would make the new Google phone more attractive, especially to the many users would have been comparing it to other makes from Samsung's A series as well as competitive Chinese phone makers like Xiaomi and Oppo, for example.
The price sensitivity probably stems from the fact that the Google Pixel 7a doesn't pack in some of the latest and greatest hardware that has been turning up in this segment.
The 6.1-inch screen, for example, is smaller than the 6.4-incher on the S$588 Galaxy A54, which also sports a zippier 120Hz screen compared to the Pixel 7a's still-decent 90Hz.
Along with 8GB of memory and 128GB onboard storage, the new phone features Google's own Tensor G2 chip. This is what you get on the rest of the Google Pixel 7 range – the Pixel 7 and Pixel 7 Pro – which is a good thing.
While the Google chip's Arm cores might not be as fast as top-notch flagship rivals running Qualcomm's latest and greatest, they should hold their own against mid-range offerings such as the Galaxy A54.
This is shown in the PCMark test, which measures how well a device handles everyday tasks on the go. Here, the Pixel 7a scored 10,057 for Work 3.0 Performance, which is close to its bigger brother, the Pixel 7 Pro, which has more memory (12GB).
In games such as Asphalt 9: Legends, for example, the new phone doesn't slow down or lag in any perceptible fashion. The game loads and runs smoothly.
Of course, you have to factor in the smaller screen here. For me, the Pixel 7a's 6.1-inch display is significantly smaller than a mid-range model's usual 6.3- or 6.4-incher, whether it's for playing games or reading your WhatsApp messages.
Sure, you can bump up the font size but the smaller display real estate is apparent, no matter how you look at it. Yes, size does matter here, unless you want a more pocketable phone.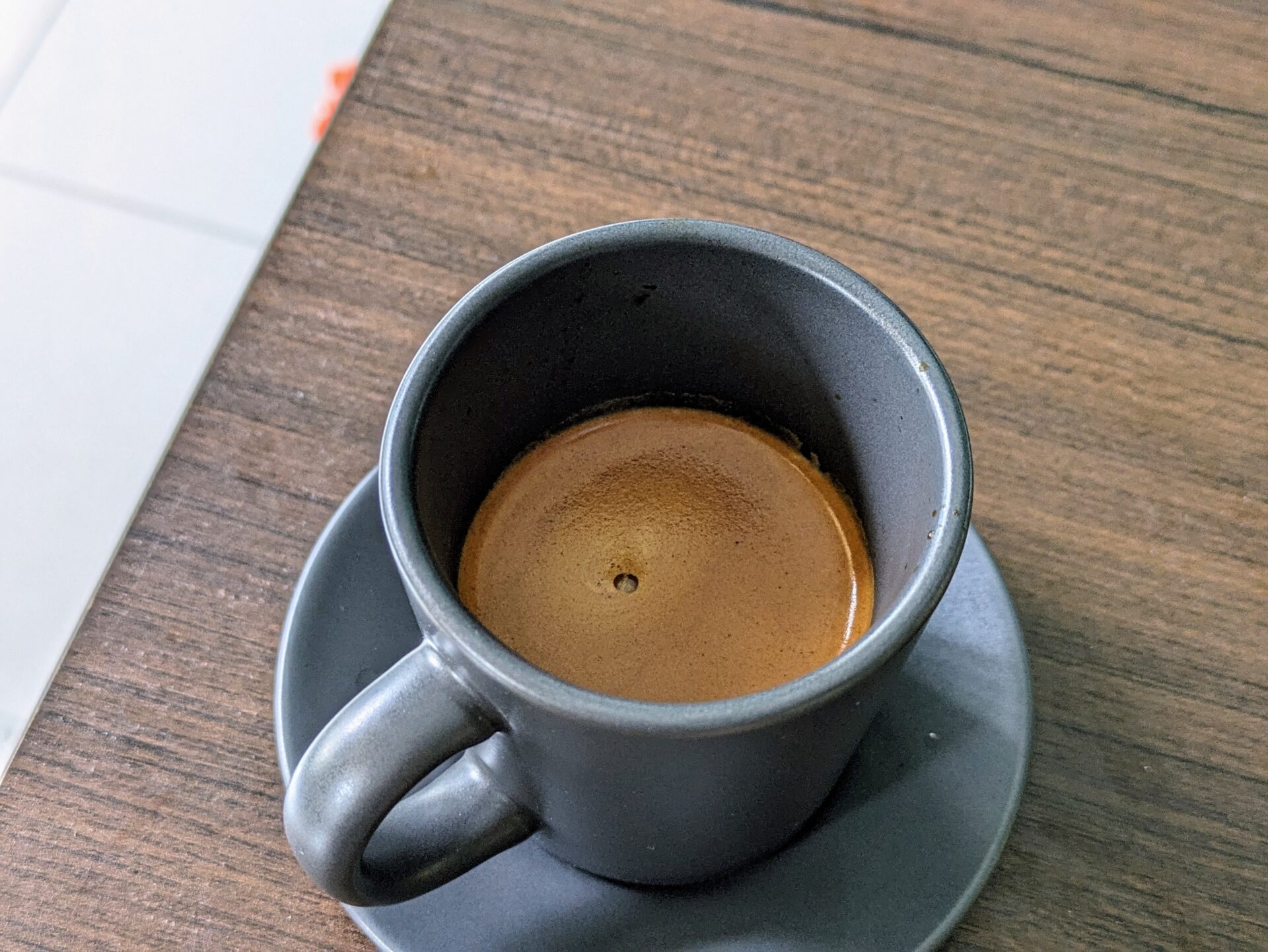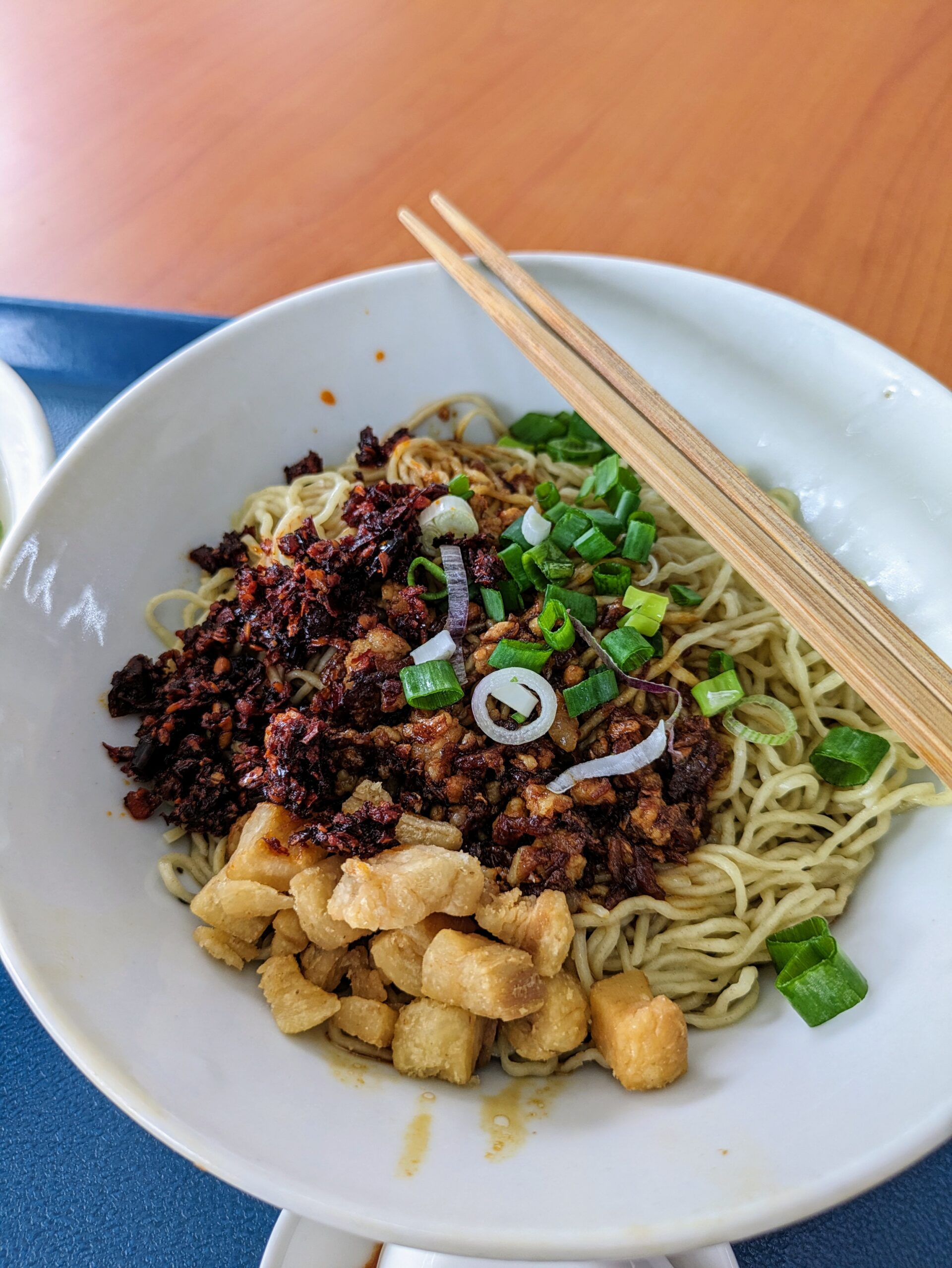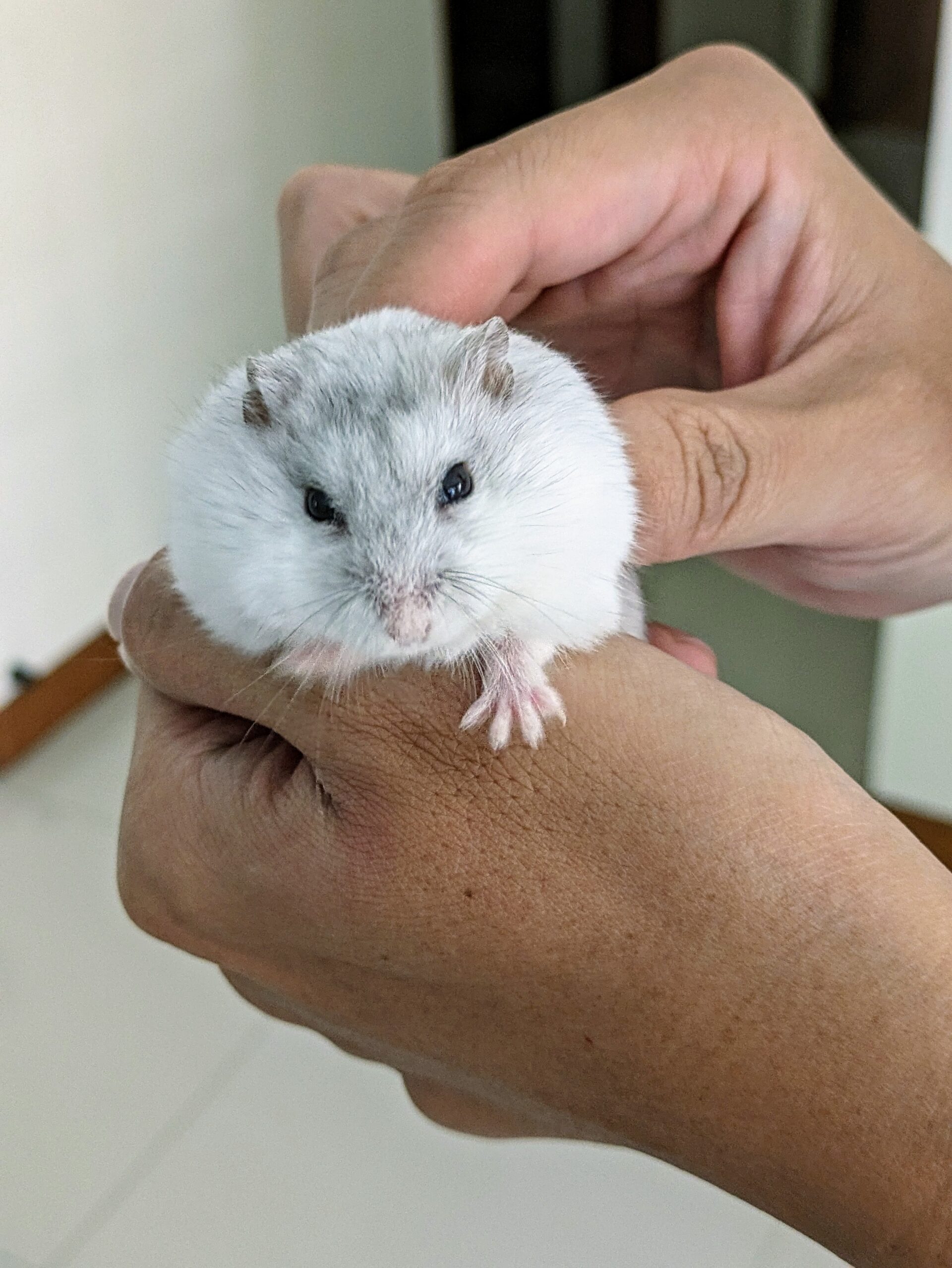 When it comes to imaging, the Pixel 7a is a little of a mixed bag. Google's computational photography works its magic well yet again but you lose a number of features with this smaller, cheaper model.
At the back, the Pixel 7a comes with two instead of three cameras on the Pixel 7 Pro. You lose a telephoto lens here, though you can argue that's the one you'd probably use the least.
Interestingly, Google has packed in two new cameras in the Pixel 7a instead of simply using the ones on the Pixel 7 Pro. You get a 64-megapixel wide-angle camera you'd use most often, along with a 13-megapixel ultrawide camera.
While you get a larger megapixel count over the earlier Pixel 7s, you also have a smaller sensor for the main camera (1/1.73-inch on the new phone versus 1/1.31-inch on the Pixel 7 and Pixel 7 Pro). In low-light situations, you might perceive a difference.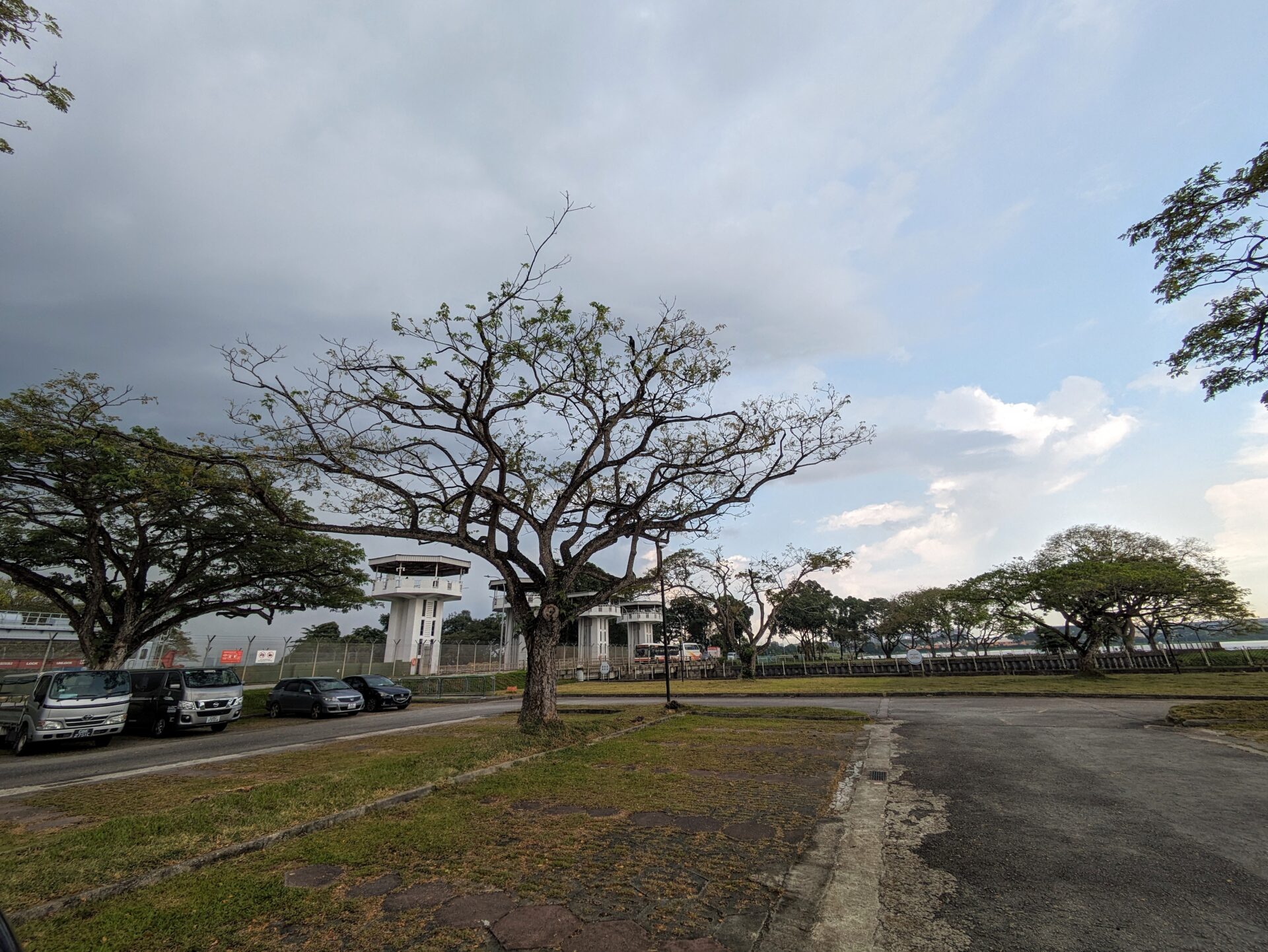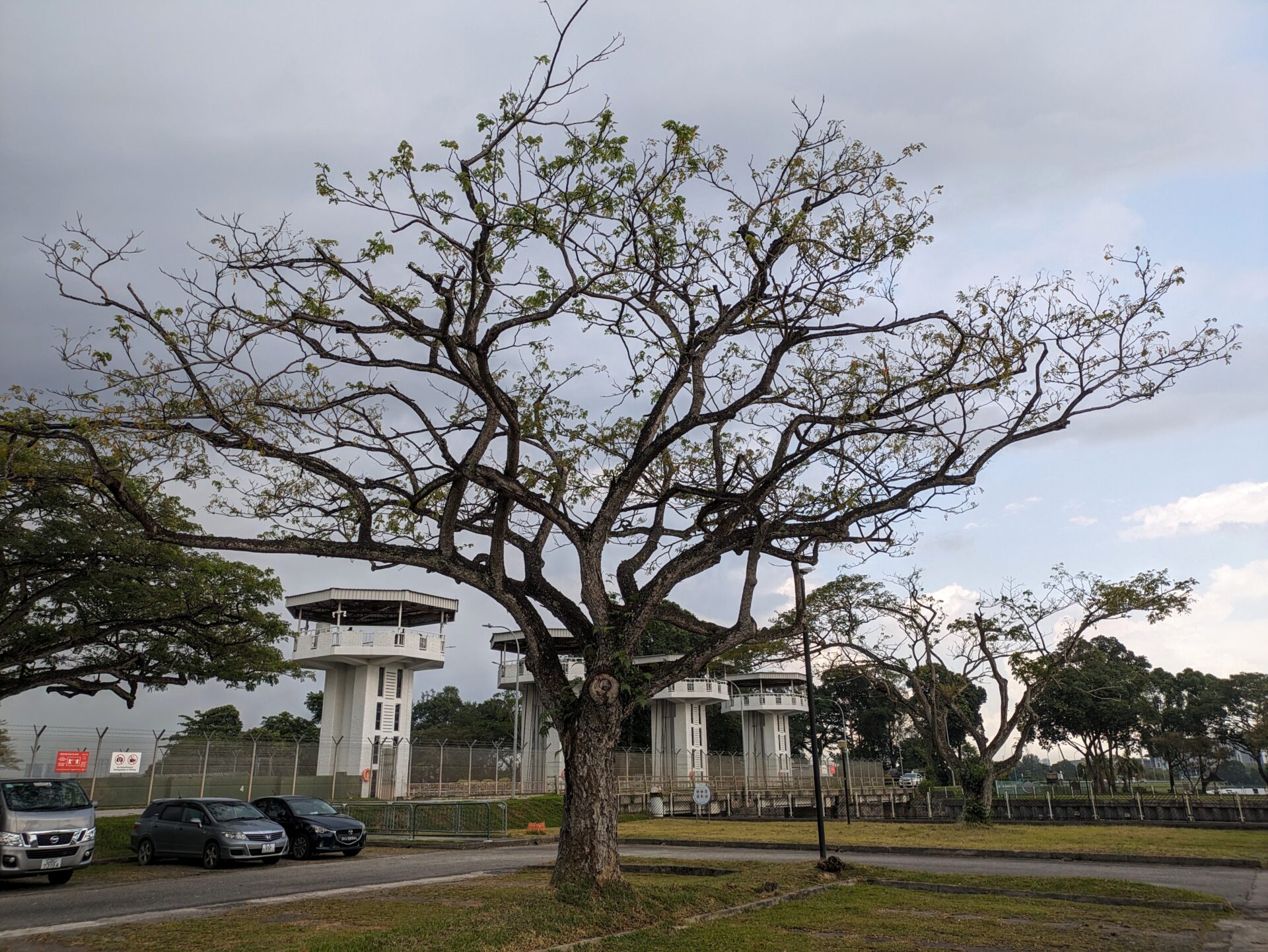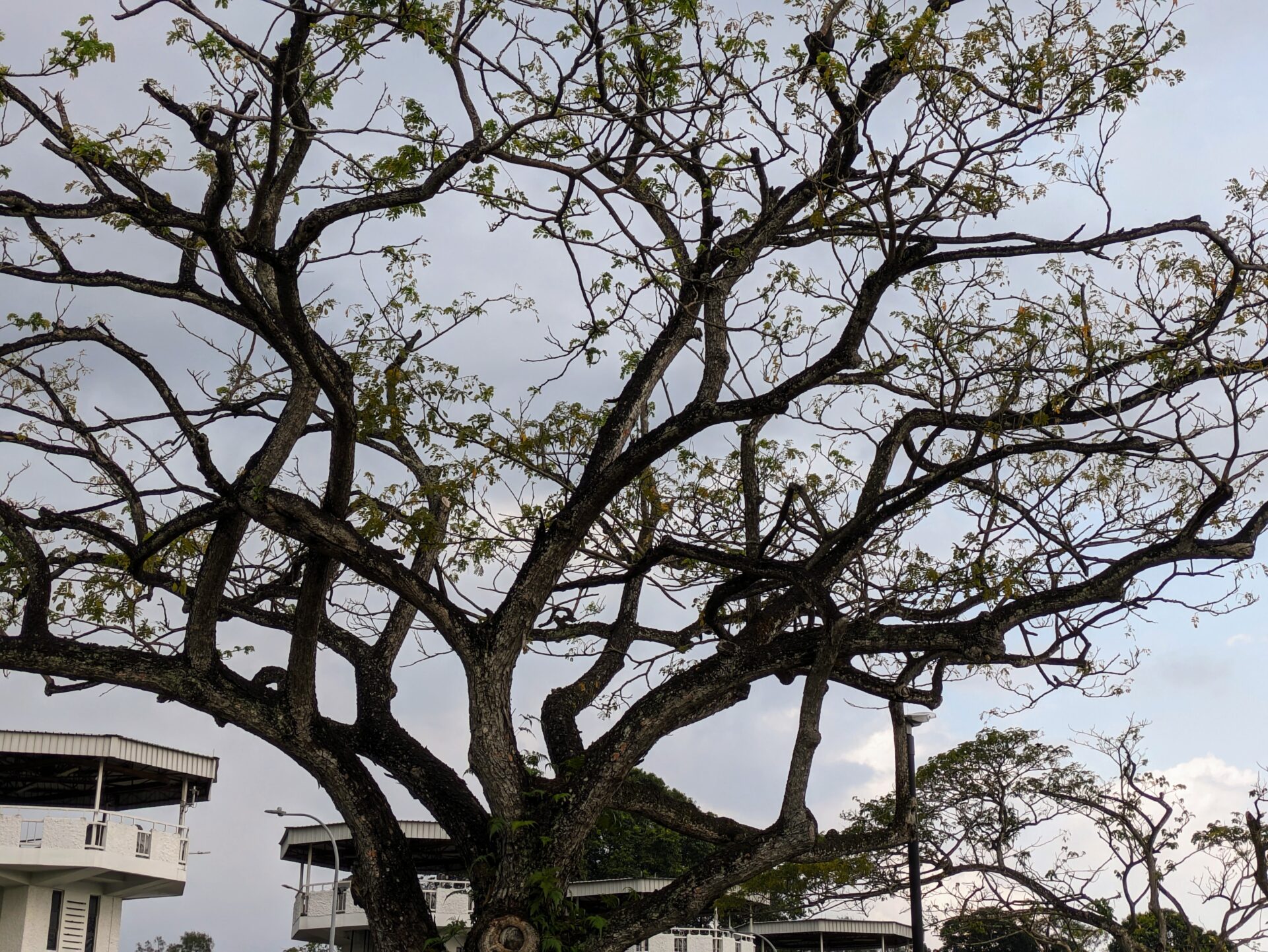 It helps to have optical and electronic image stabilisation, of course. The fast camera launcher that Google promises also works a treat when you want to capture fleeting moments. That said, you do lose the laser-detect autofocus sensor on the more expensive Pixel models.
Fortunately, the Pixel 7a still does relatively well with Google's computational photography algorithms. These days, you do wonder how much of a nice photo is down to your skill in capturing a moment and the lenses involved, or if software is perfecting your image after processing it.
I'm not going to complain, though. Whether it is capturing night shots that require long exposures of a few seconds or picking up a fidgety hamster, the Pixel 7a's cameras seem versatile enough to pick up the details well and keep colours natural.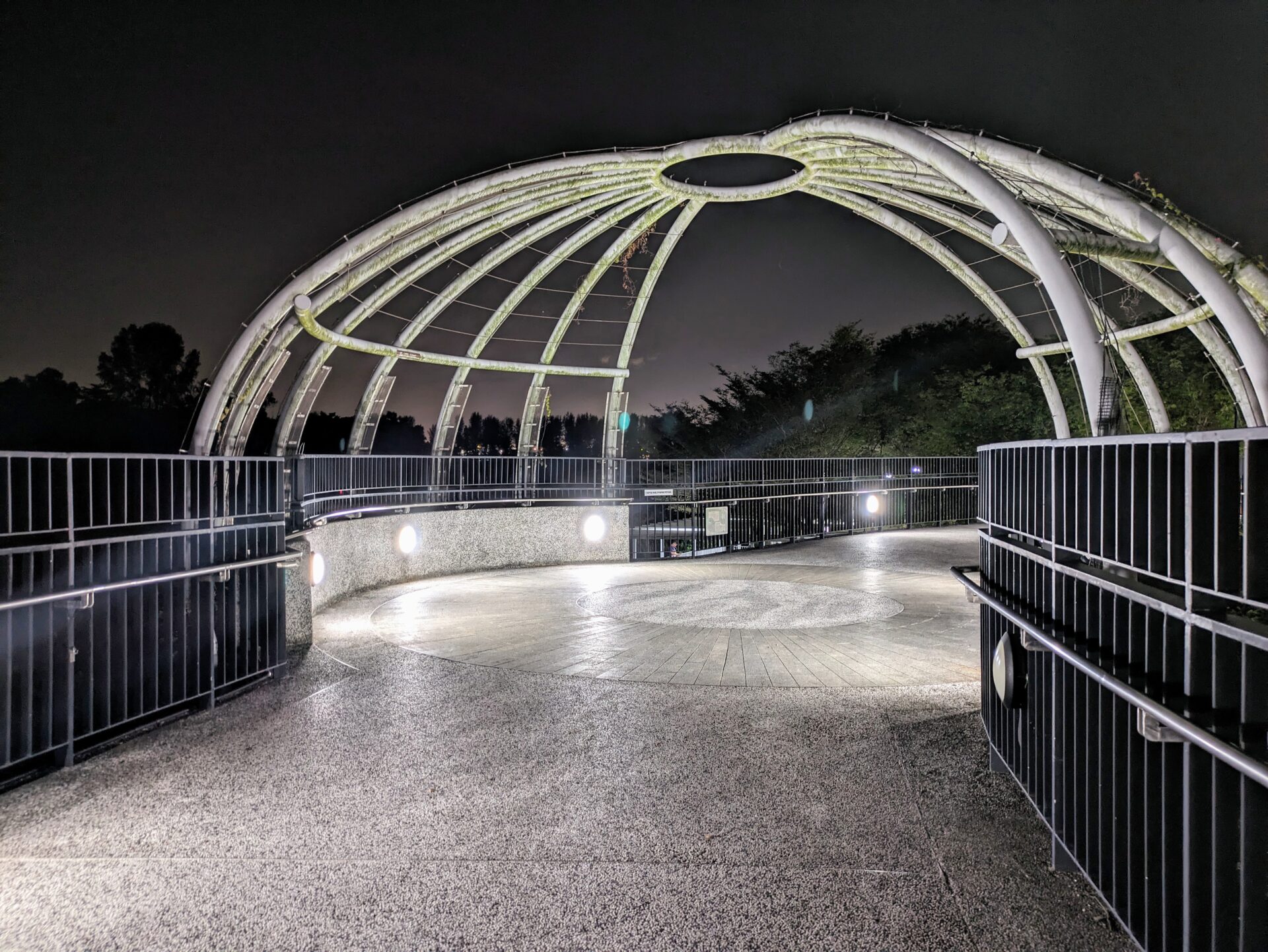 Indeed, the new phone's imaging prowess is what I think will help the Pixel 7a sell, since its spec sheet and price do not compete as well with rivals in this tight market.
Another big selling point, of course, is the software that Google packs in. The Magic Editor, which helps you edit out parts of an image you don't like, has been touted as a cool thing.
What's more useful, I think, are the simple tools that let you enhance and "unblur" a photo that may not be perfectly shot. Here, Google does the basics right to get the lighting or white balance correct to make for instantly improved photos on the go.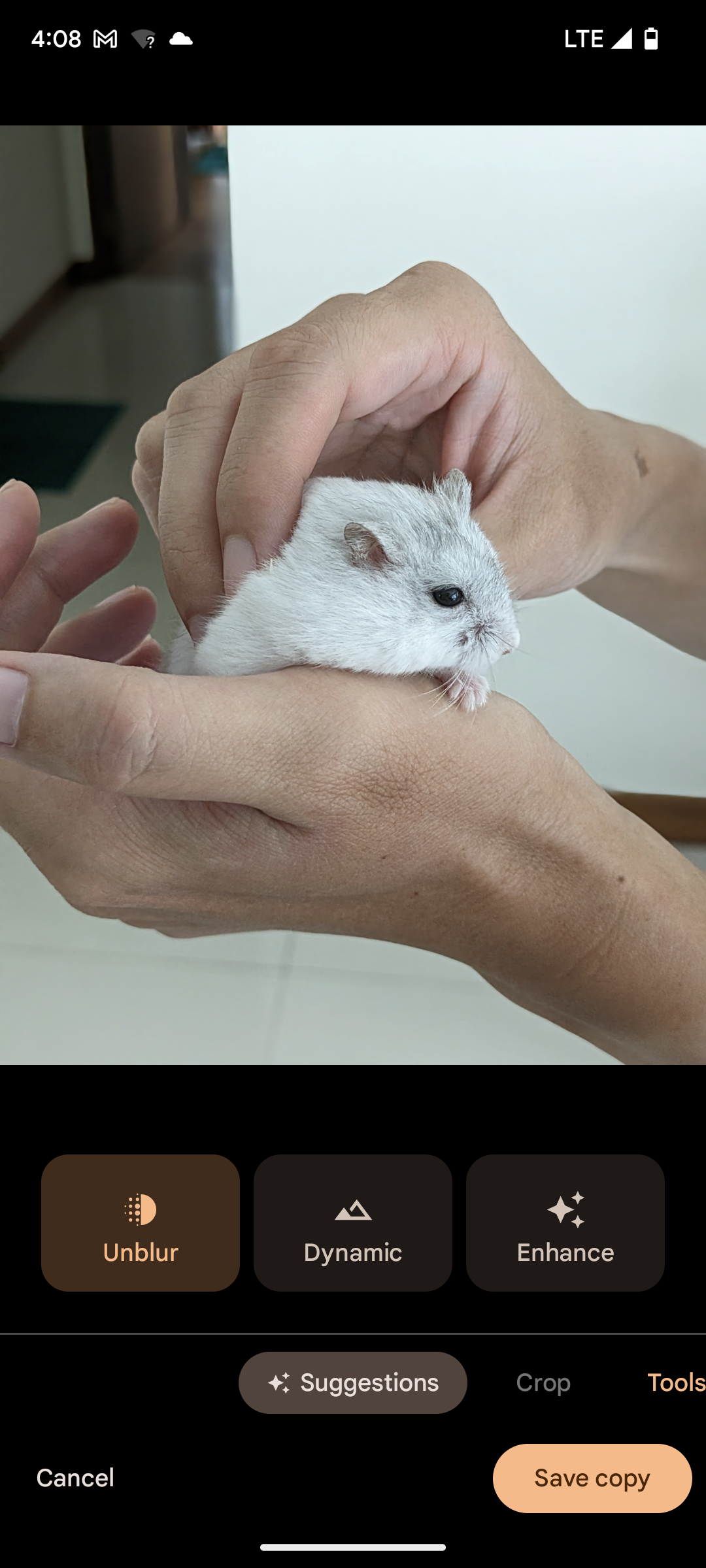 Another plus for the Pixel 7a is its battery life. Without a large battery-sucking screen or a power hungry processor, the phone's 4,300mAh power pack keeps you running for more than 24 hours easily, as promised.
One thing it does have over many other mid-range models is that it supports wireless charging via the Qi standard. So, for folks who want this feature, the Pixel 7a goes one up over rivals, such as the Galaxy A54 which lacks it.
It helps, too, that the Google phone is wrapped around by Corning Gorilla Glass 3, which promises to be scratch-resistant and to keep out fingerprints. The Pixel design, to be fair, is neat and stands apart from rivals.
Still on the positives, I have to mention Google's well-known seamless Android interface as well. As you'd expect from the folks driving the operating system the most, the Android 13 onboard runs smoothly. Zippy, even.
As part of its promise to keep updating Pixel devices, Google also will roll out five years of security updates and include new features over time to make the Pixel phones feel up to date.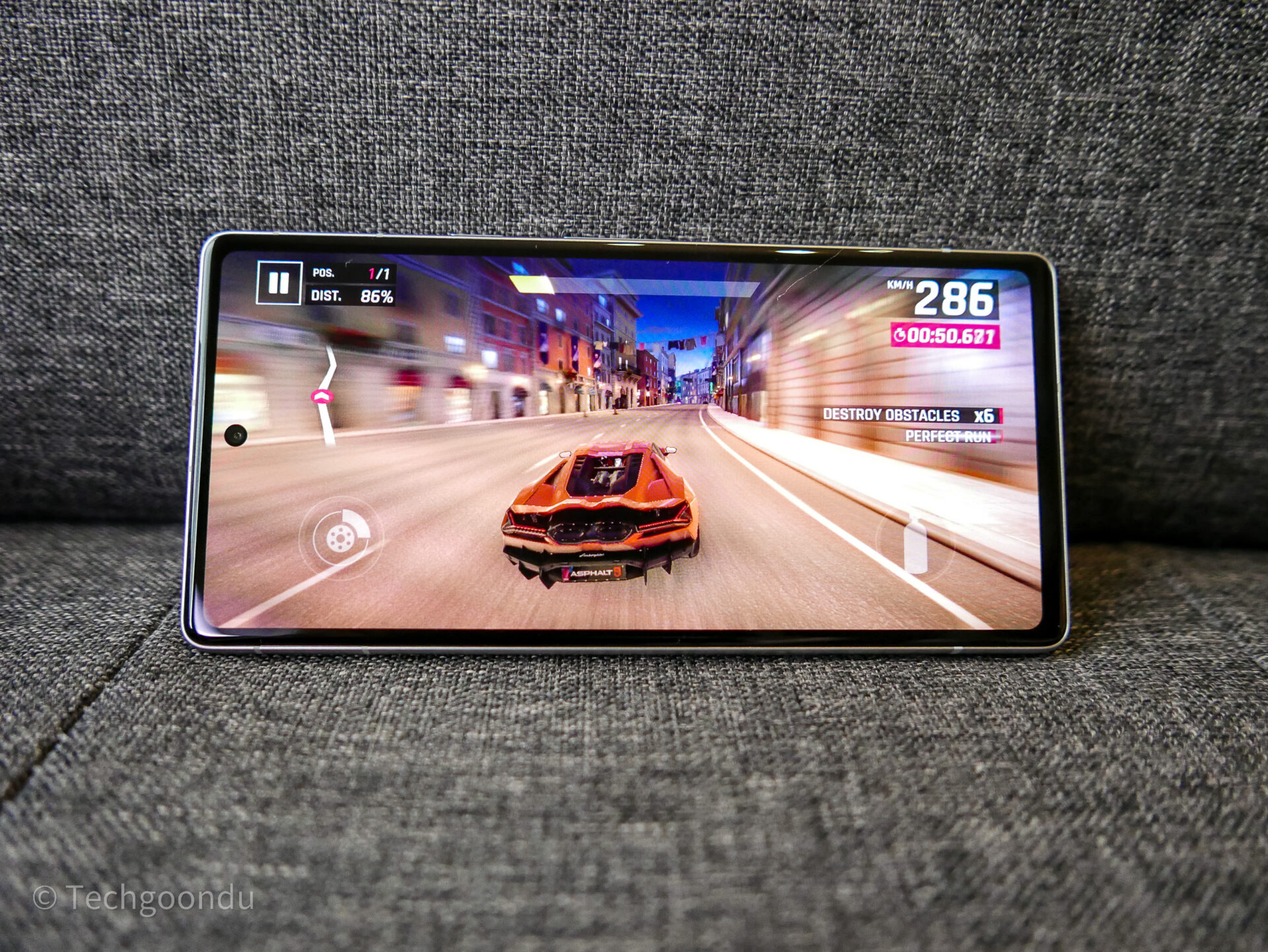 Will all this be enough for a S$749 phone, though? I'm afraid it's still hard to recommend, given the competitors in this segment.
Take a S$150 voucher to buy something else from Google, say, the Pixel Buds A-series, for example, and things might look rosier, but it's still a tough sell.
The Pixel 7, which has a larger 6.3-inch screen more in line with a mid-range model, and larger imaging sensors, might be a better deal if you can get a discount over the S$999 sticker price.
If your budget is tight, the cheaper Galaxy A54 might be worth looking at, instead. With a larger, faster screen and an external memory card slot, it is more versatile and may offer better value.
Google has to price the Pixel 7a lower or it will end up appealing more to a niche group who wants a smaller phone that has a decent processor and good AI-driven photography.