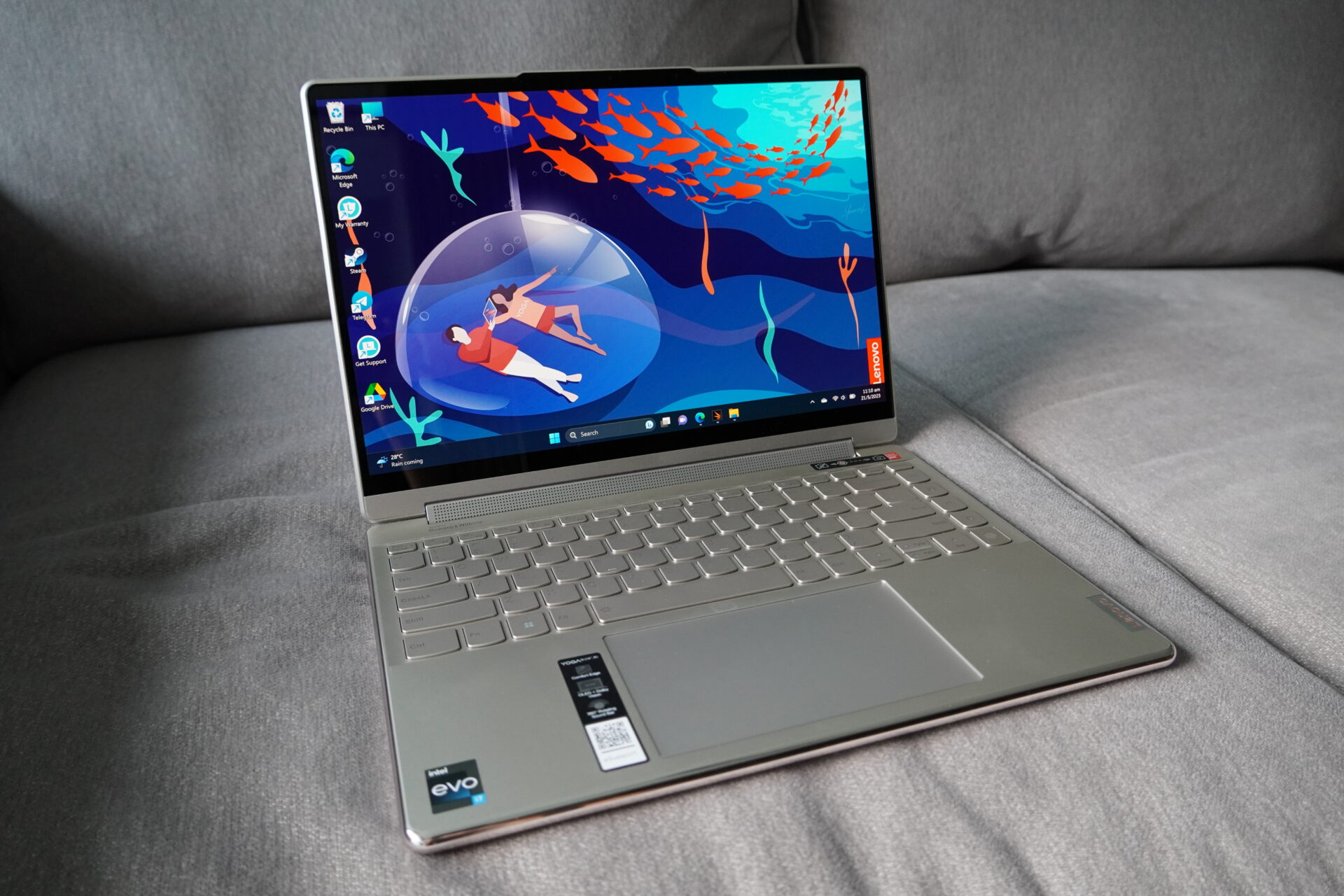 Fresh from its unveiling earlier this year, the Lenovo Yoga 9i is the PC maker's latest refresh of the thin and light "2-in-1" laptop cum tablet series that now sport Intel's new 13th-gen Core processors.
The S$2,499 unit we have for review comes with a 14-inch 4K+ touchscreen with a fairly zippy 90Hz refresh rate and multi-channel rotating sound bar, all in a 1.4kg frame.
Like its other laptops, Lenovo can do better with the naming of its new machines. This Yoga we are reviewing the 8th-gen Yoga 9i, released in 2023. It is part of its "2-in-1″ series with a 360-degree display hinge.
There are also Yoga laptops that are more typical clamshells. They either carry a "Slim" series suffix, whose selling point is weight (like a Carbon body), or a "Pro" series suffix that focuses on features (like dual-channel speakers).
Design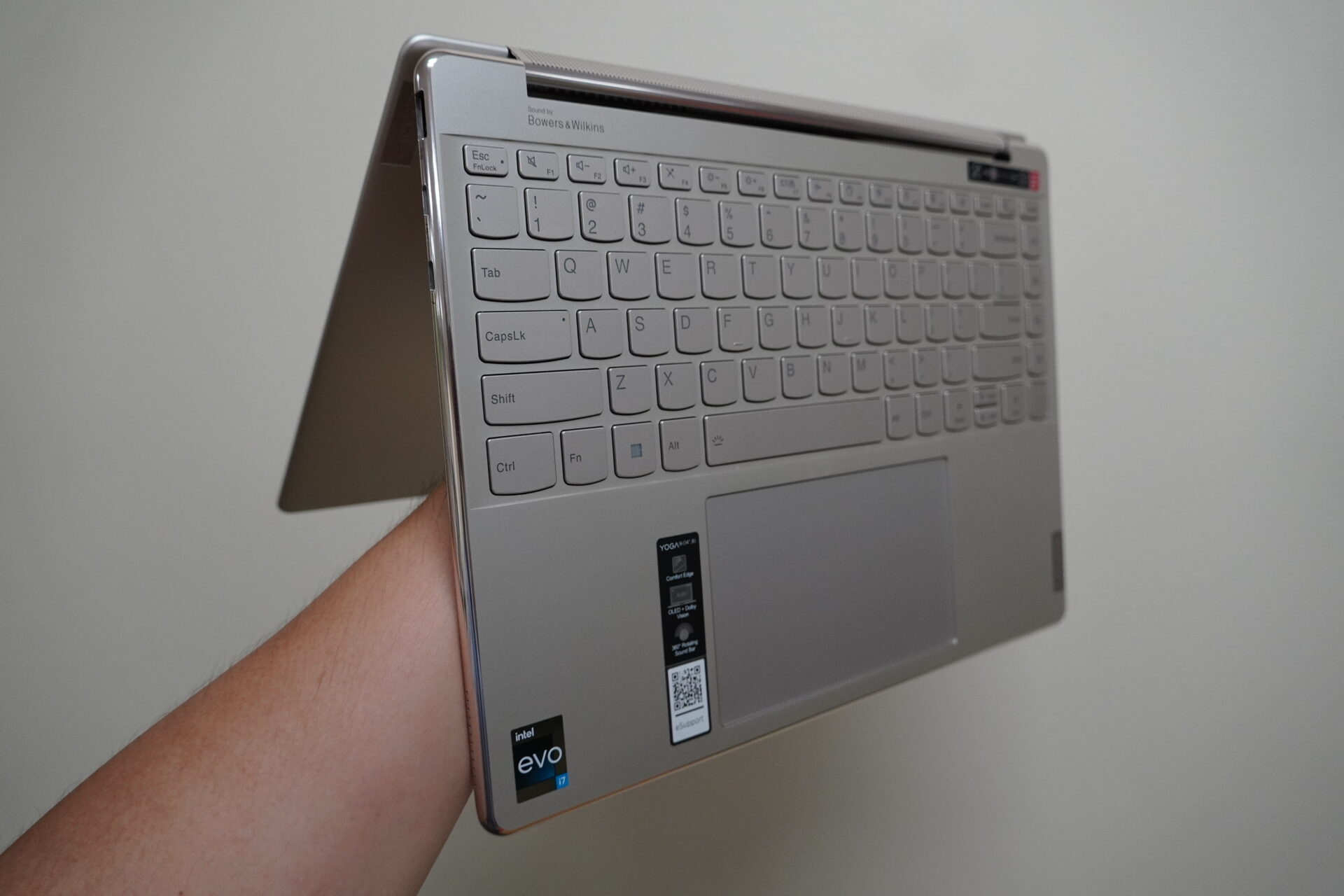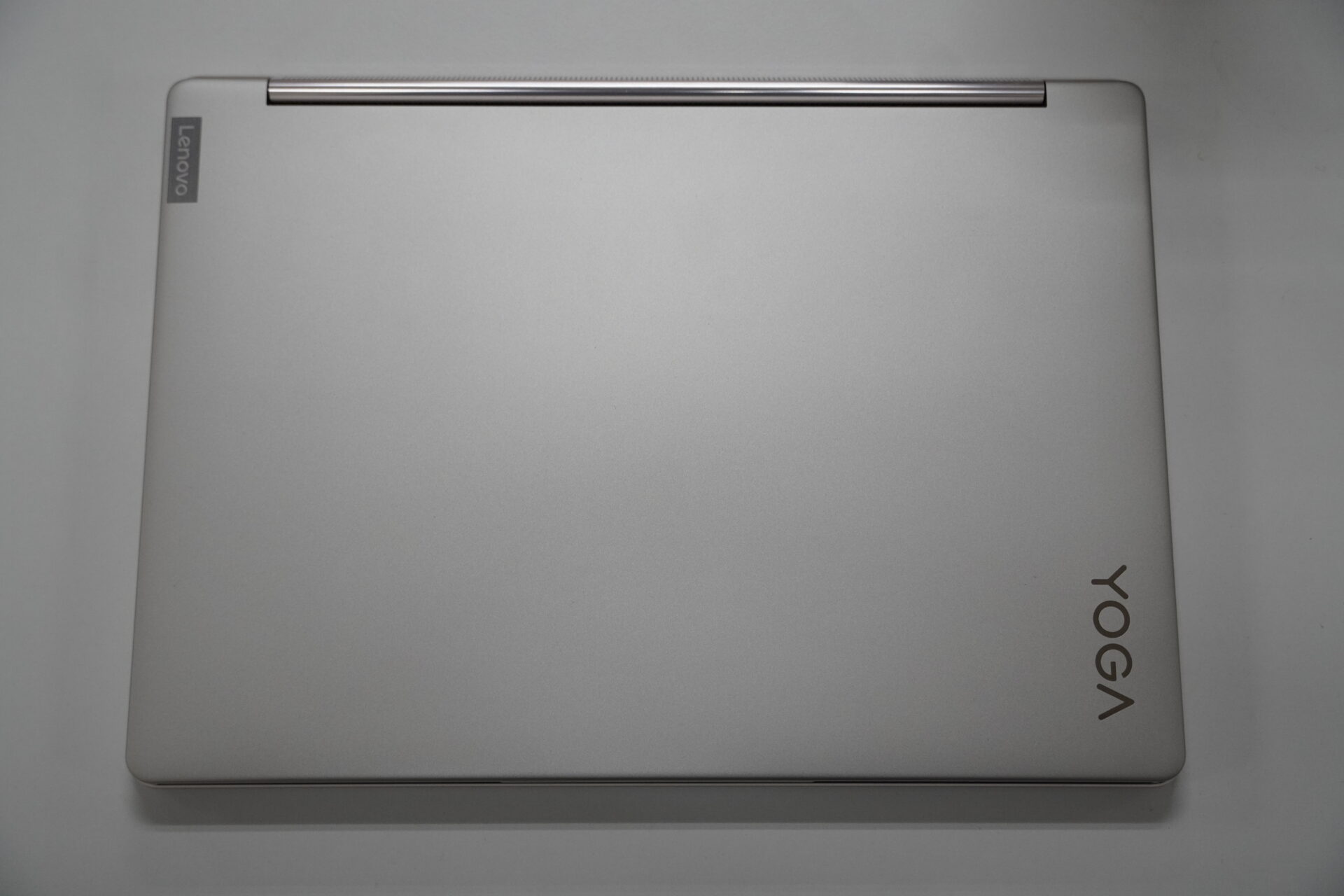 The Yoga 9i we have with us measures 318 x 230 x 15.25mm. The body is constructed out of aluminum and is in the "Oatmeal" colourway (basically silver with a slight tint of yellow). There is also a darker Storm Grey option.
Most of the laptop's surface remains in a bright matte finish typical of the series, which is great for keeping out fingerprints.
The sides, however, are rounded like on earlier iPhones (like the 6), but "sandblasted, anodised and polished" to achieve a mirror finish.
I personally find them very comfortable, as the corners will not cut into my palms when I am typing, or when I carry the device. The treatment applied also does not cause the sides to lose their grip, which is great.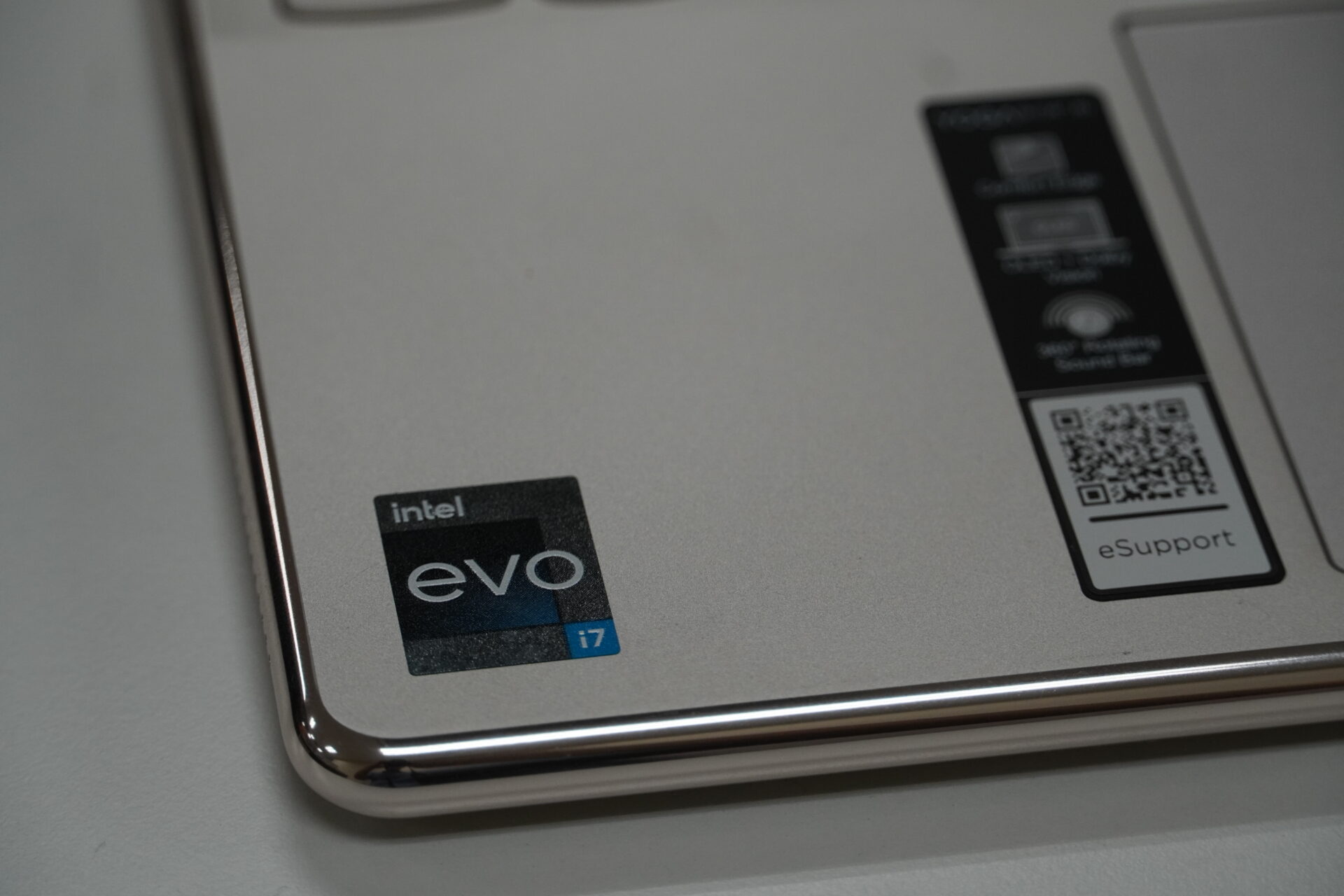 I generally have reservations about mirror finishes, especially on the sides, as they pick up dings and scratches when placed in different bags over time. Nevertheless, Lenovo claims Yoga 9i is tested to withstand 21 MIL-STD 810H durability tests, surviving sudden shocks and harsh temperatures.
It also helps that Lenovo has got the weight balance on the two sides of the clamshell right. I can open the laptop lid with one hand with little difficulty.
Notably, the fans on Yoga 9i are active. The two built-in fans are 40 per cent larger than before and have 0.1mm fan blades. I am not bothered about the soft whirr, especially if it is better for performance, but know that this is not a completely silent laptop.
Display and stylus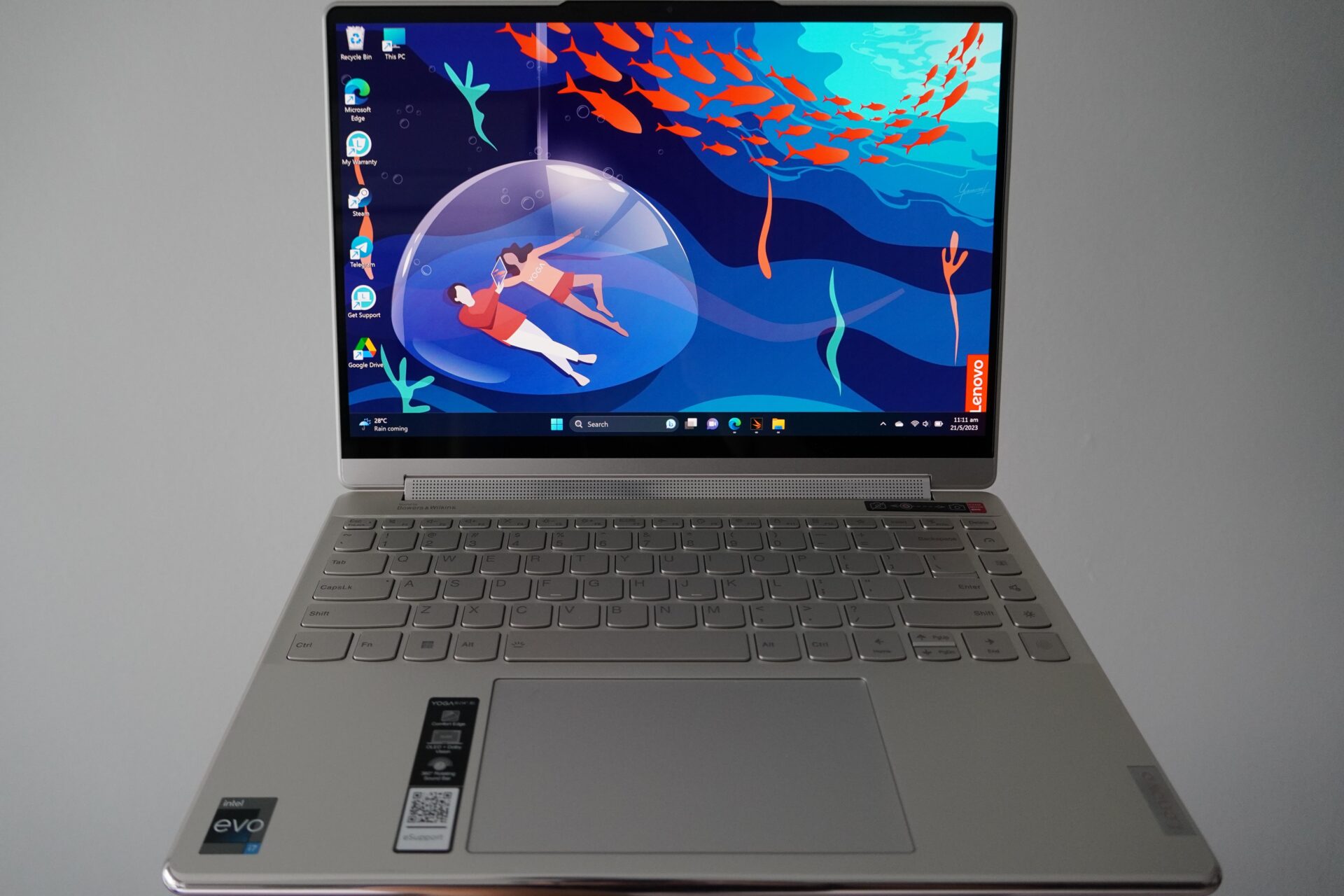 The crown jewels of a Yoga 2-in-1 are its display and hinge. You can choose a 14-inch Quad HD+ (2,880 x 1,800) 90Hz display which lets you toggle between 60Hz and 90Hz refresh rates, or an Ultra HD+ (3,840 x 2,400) 60Hz OLED one. They are 10-bit colour, 16:10 displays.
Lenovo says screen brightness averages 400 nits and peaks at 600 nits. I tested the claims on a lux meter and the screen maxed out at 685 nits, so they are legit in their claims.
This is an attractive screen with vibrant colours, no ghosting (1ms response time), and little to complain about, use-wise. Viewing angles are great.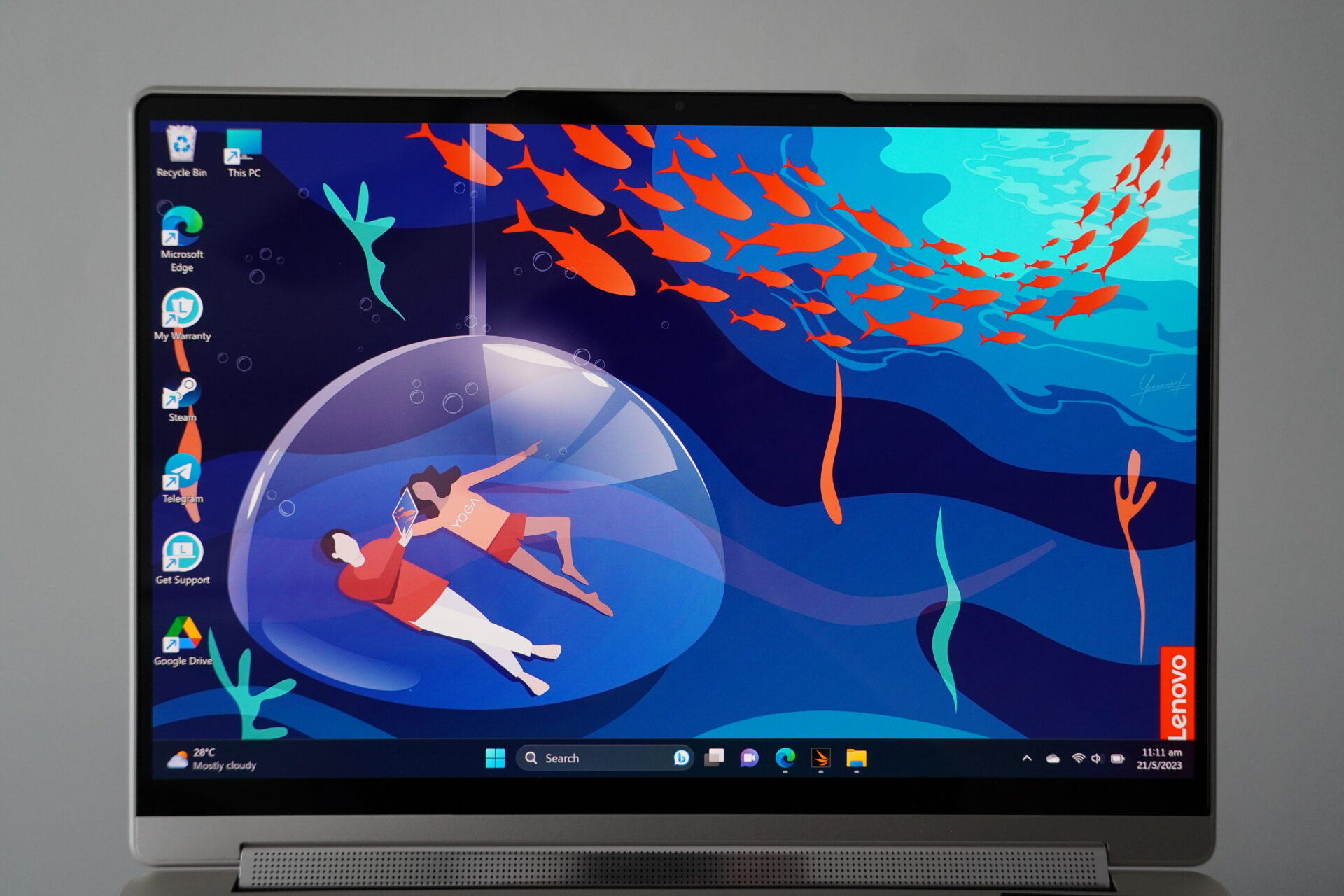 I have trouble cleaning the glossy display, however. It appears to have a coating, perhaps to protect against stylus damage, but does not make the screen less glossy.
When I wiped the screen with a spectacle cloth, the wipe marks stayed on. I had to use lens cleaner liquid, and a dry and wet lint-free cloth to make the screen spotless.
Managing fingerprints is always a bit of a pain on a glossy convertible laptop, but the coating on this Lenovo laptop does not make things easier. I would stick to using the stylus than fingers in tablet mode.
Speaking of the stylus, it is an optional purchase (read: costs more money) that works with the capacitive 10-point touch screen. The screen sports a Wacom AES 2.0 digitiser, and supports 4,096 levels of pressure sensitivities.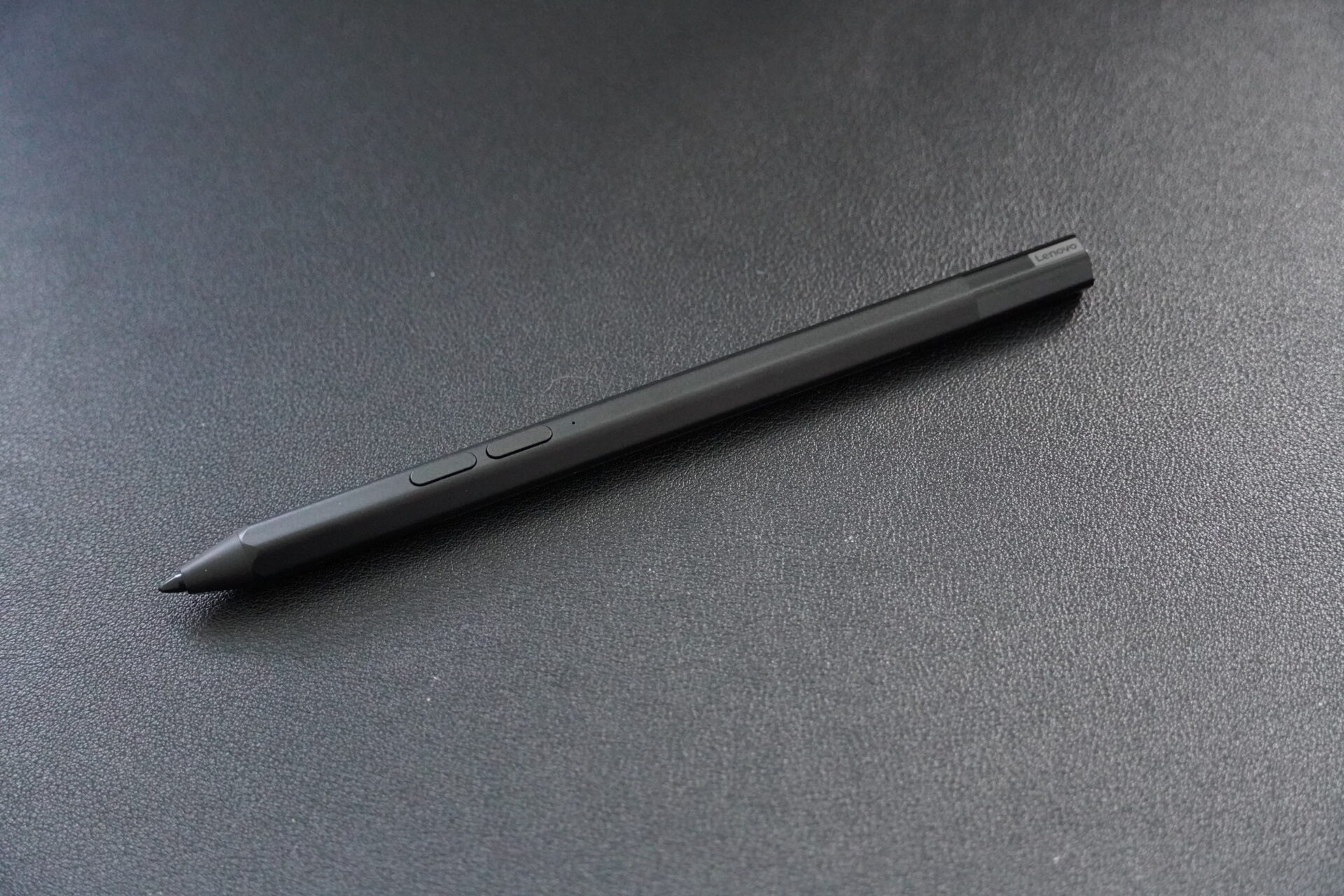 I am nowhere an artist, but the pen does feel sensitive and glides well. It is of a size that is much more comfortable to hold because it is not shrunk to fit the laptop frame.
Unfortunately, that also means you need to keep the pen from going missing. There is no magnetism of any kind to clip the pen to the sides of the device, nor is a carrying sheath provided. The textured surface of the pen also produces an unpleasant sound if it rubs against the matte finish on the Yoga 9i.
Speakers, ports, keyboard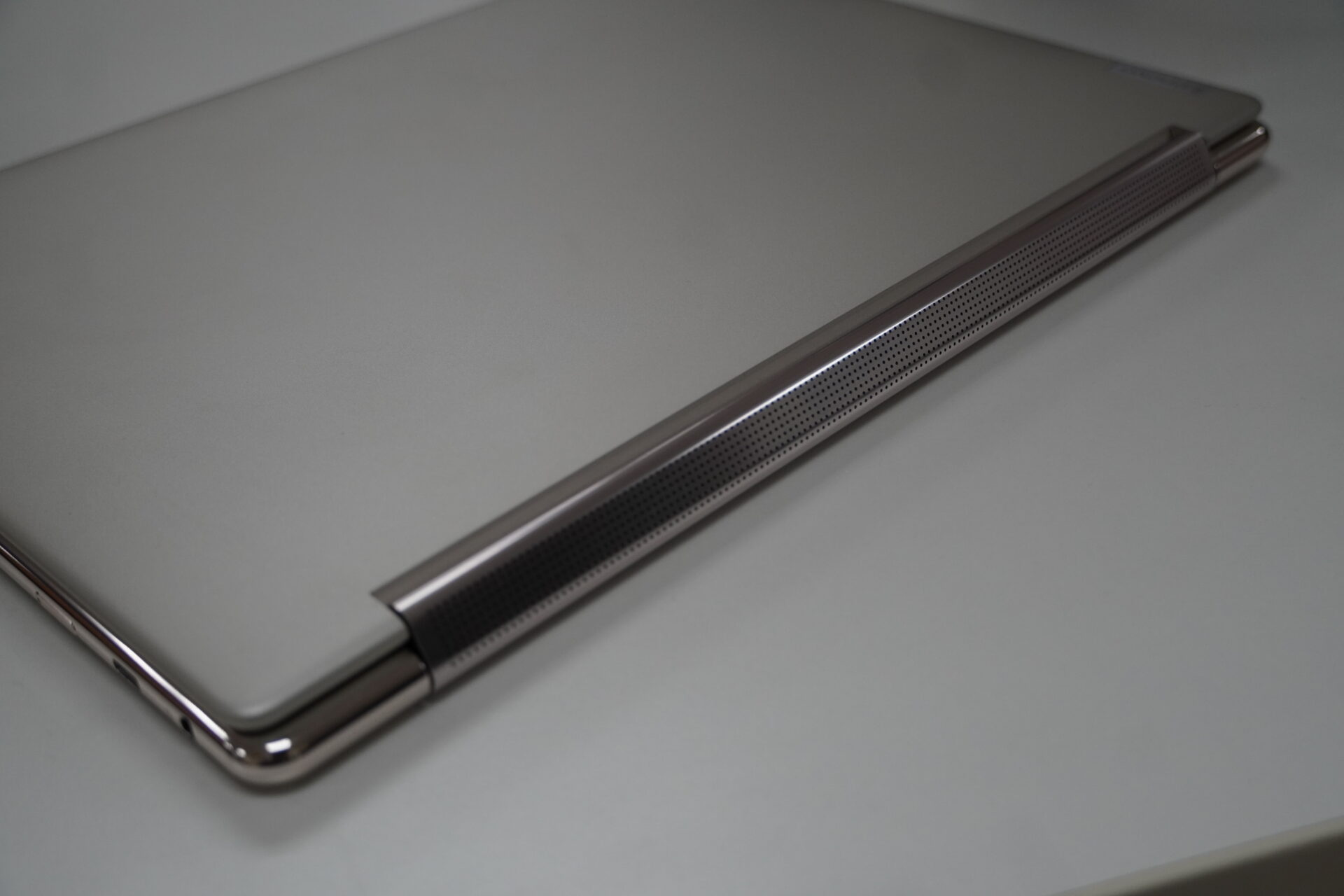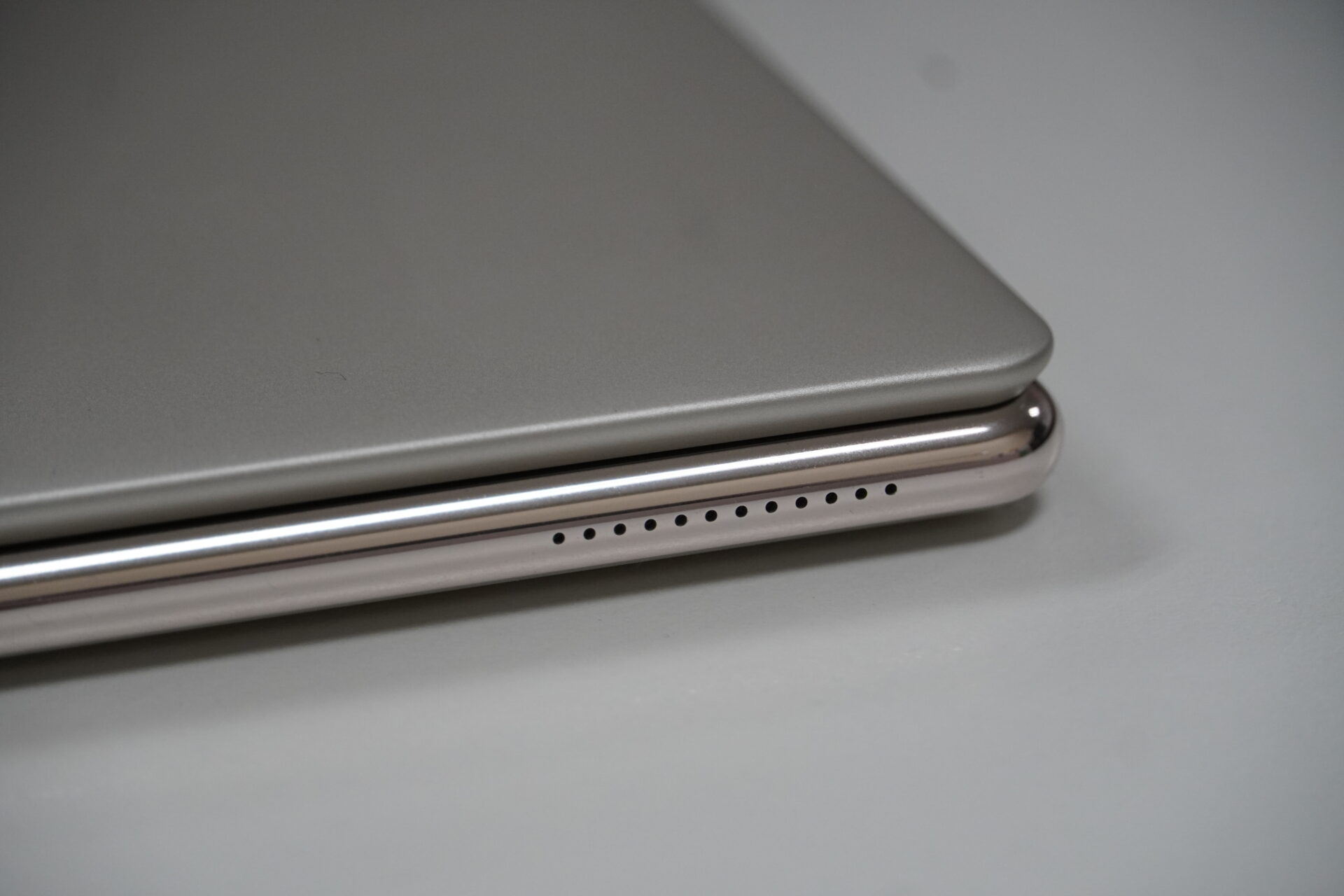 The Yoga 9i has a very decent audio setup, with two 3-watt woofers on the left and right sides of the device close to a user, and two 2-watt tweeters fitted within the rotating sound bar. Co-engineered with respected speaker maker Bowers & Wilkins, the setup is also Dolby Atmos ready.
The Yoga 9i is able to deliver bass typically unheard of in portable speakers without losing clarity on the high frequencies. Good positioning means it maintains this across the full range of screen orientations.
The laptop is not about to beat standalone speakers, for sure, but the sound quality will be a pleasant surprise on first use.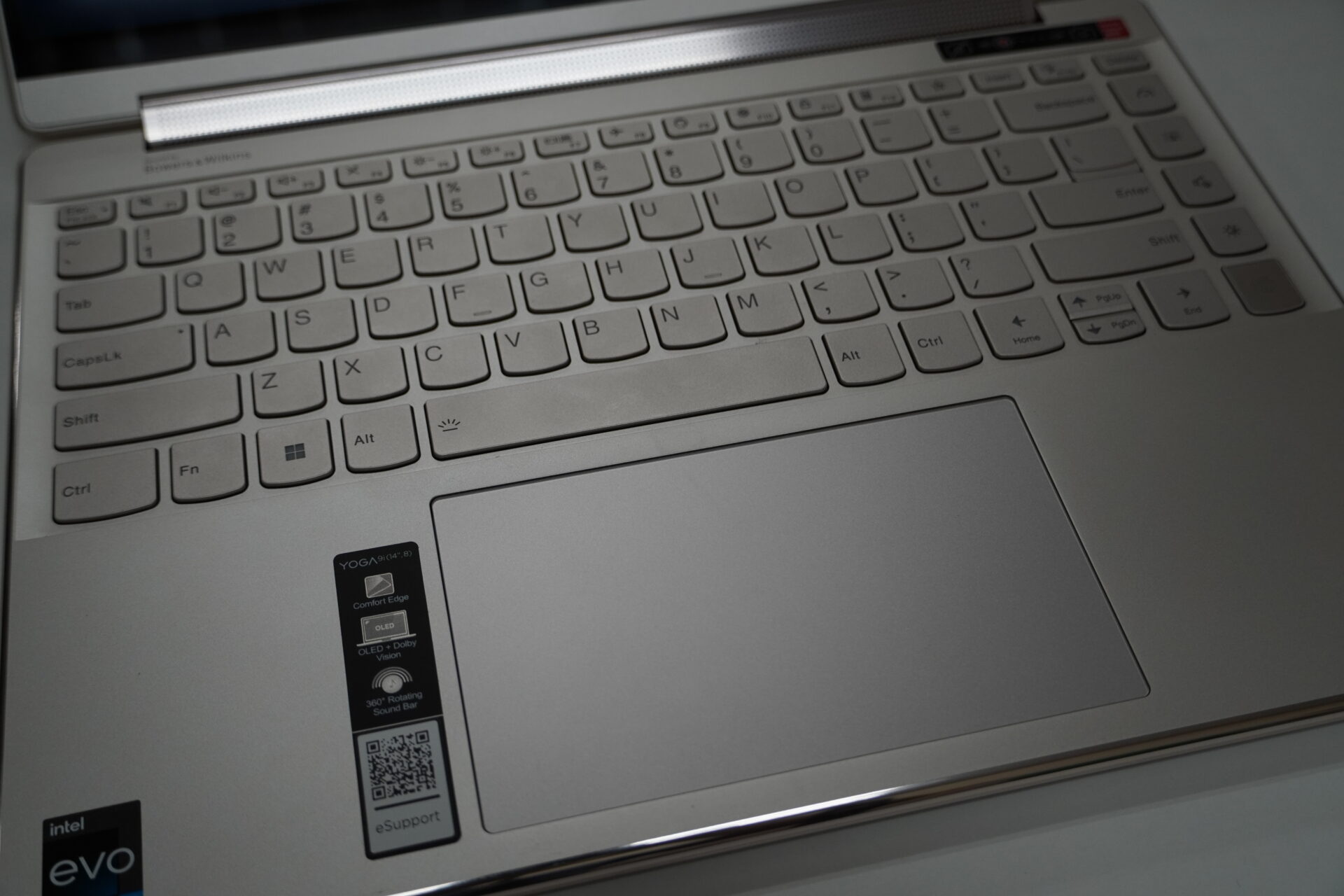 I've always liked the keyboards on Lenovo Yogas, and the 9i is no exception. The keys are of a nice size that gives me minimal typos while touch typing. The travel feels deeper, bouncier and more satisfying than earlier models.
Lenovo says that is due to a "2-segment curve dome design", which stops keys from bottoming out into the baseplate. More comfortable, in other words.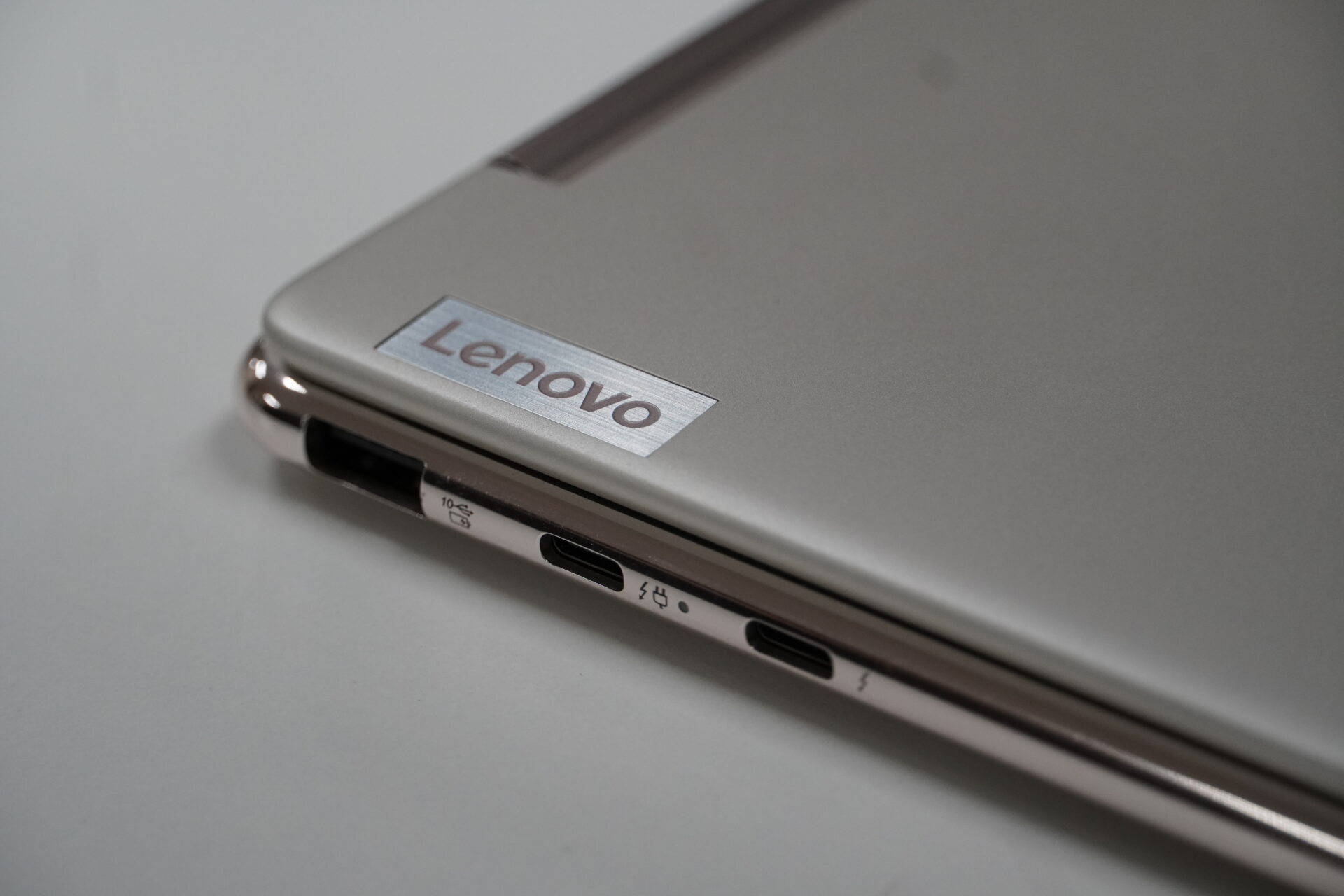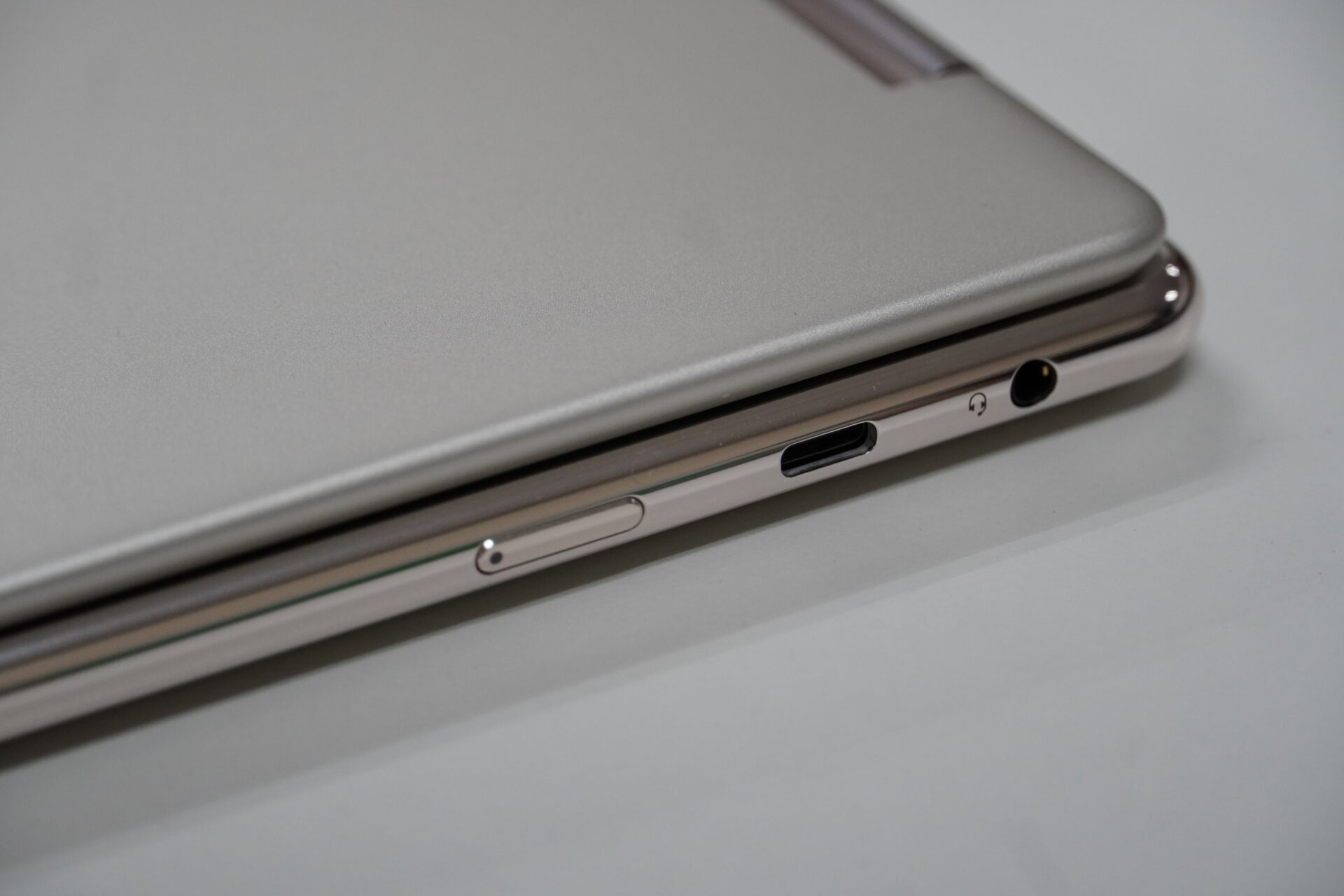 Moving to ports, on the left, there is one USB 3.1 Gen 2 Type A port, and two USB Thunderbolt 4 Type C ports. A third USB 3.1 Type C port sits on the right. The USB Type C ports support DisplayPort and Power Delivery. The audio combo jack and power button are also on the right.
Overall, the port complement is typical and decent of a thin-and-light notebook today.
Camera, performance, battery life
The built-in camera is a 2-megapixel Full HD unit, with a trio of infrared, ambient light, and time-of-flight (ToF) sensors. Clarity-wise, the laptop offers more than what you'd need for conference calls in this hybrid work era, but not for serious vlogging.
With Windows Hello, I managed to log on to Windows without PIN nor password after facial recognition onboarding. The sensors also meant the device recognised when I walked away – the screen dimmed, and the device locked itself.
When I returned, the display came back on, and I was logged in again. The seamless interface worked very well in my tests.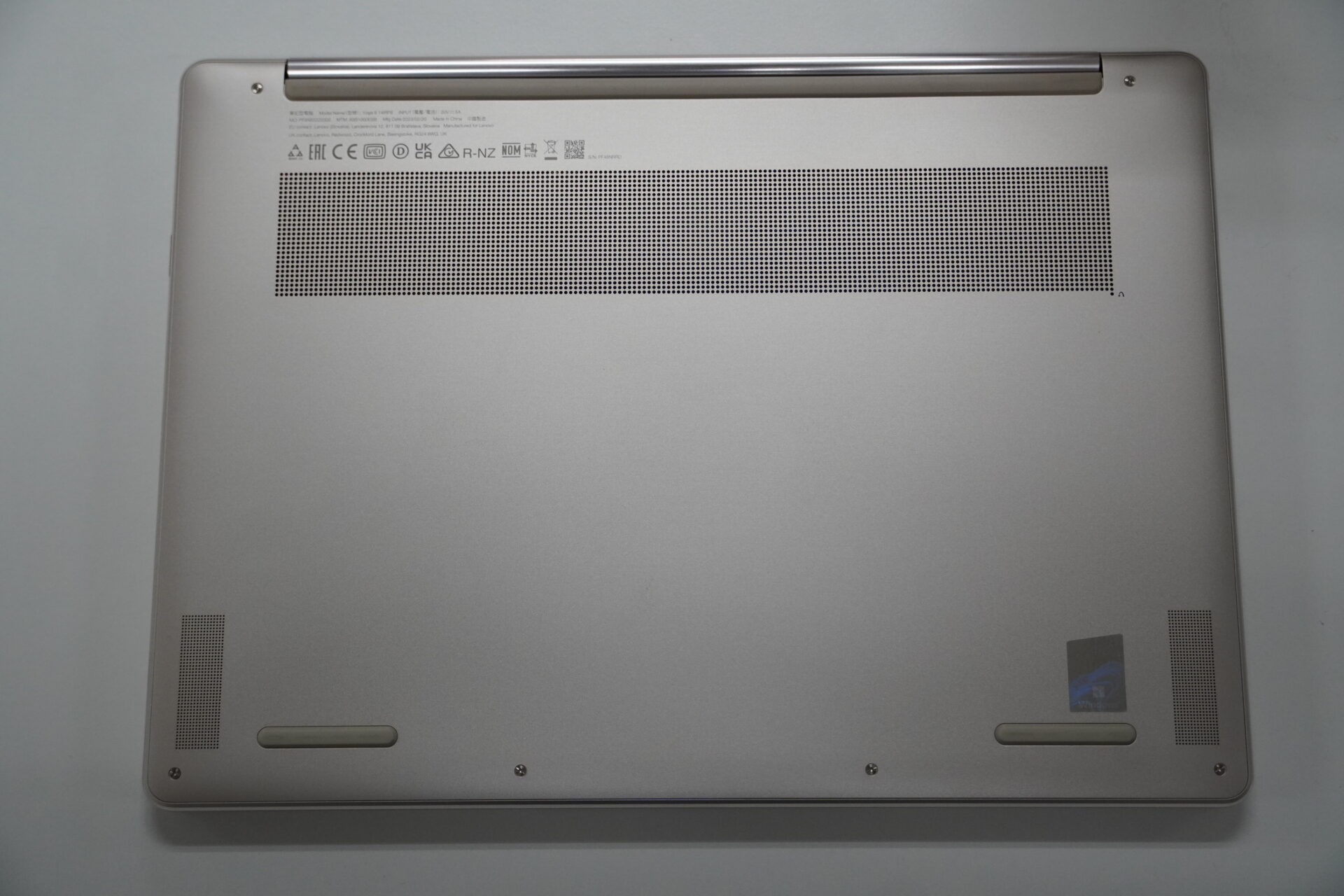 The Yoga 9i is an entertainment- and productivity-focused device. The processor on our review unit is a 13th-gen Intel Core i7-1360P unit, a mobile processor for thin-and-light, actively cooled devices. It has four performance cores, eight efficiency cores, and integrated Iris XE graphics.
In PCMark, a suite of tests that measure a notebook's performance in everyday office tasks like spreadsheets and video calls, the Yoga 9i came back with a score of 5,665 while running on performance mode.
In 3DMark tests, which simulate gaming performance, the scores came back as 1,816 for Time Spy, 5,172 on Fire Strike and 18,234 on Night Raid.
By comparison, an HP 2-in-1 laptop sporting a 12th-gen Core i7 processor earlier this year scored 5,051 for PCMark. In the 3DMark Time Spy subtest, the older laptop scored 1,475. So, the new Intel processor does come with tangible performance gains for the Yoga 9i.
Battery life is sufficient on it as well. Lenovo claims 14 hours, but I basically got through the day using the device for productivity, videos, and surfing with less than a third of juice left in balanced mode.
Final thoughts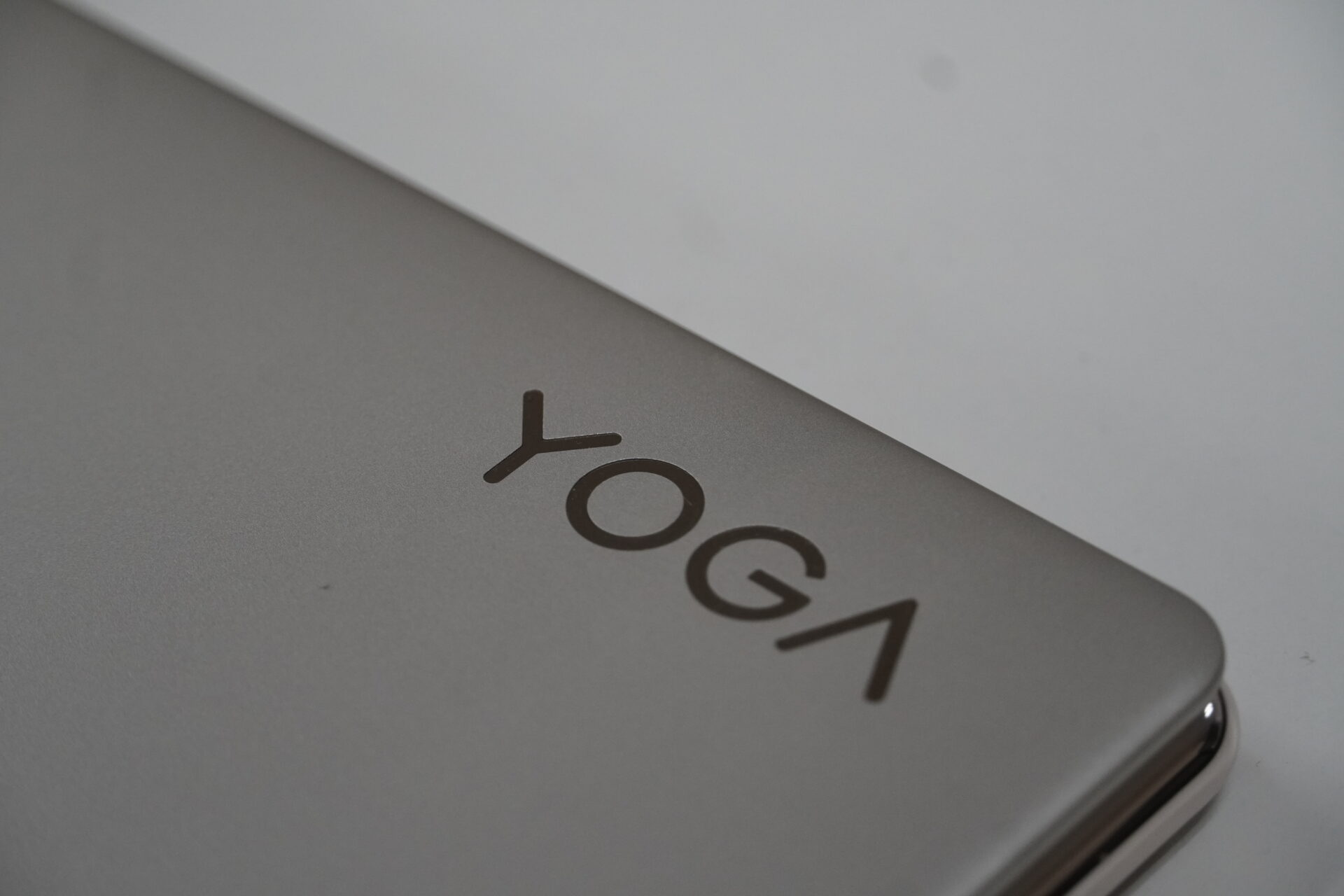 The Yoga 9i is among the best 2-in-1 laptops you can buy today. It has a great screen, an excellent keyboard and arguably best-in-class speakers. Plus, the build has polish.
It is not perfect, to be sure. The fan spins up often, and its battery life generally matches compatriots in the same product class.
If you intend to maximise the touch display, the stylus is sold separately, and its storage is an afterthought. The screen is also not too easy to keep clean. Admittedly though, some would never use fingers on a glossy screen like the Yoga's.
Still, the disadvantages do not go beyond acceptable annoyances. The Yoga 9i should be on your radar if you are on the lookout for a 2-in-1 convertible notebook.
If your convertible use case is not as strong, its clamshell siblings like the Lenovo Slim 6i and 7i Carbon (both 2023, Gen 8) are lighter in weight, though they drop the 4-channel speakers.