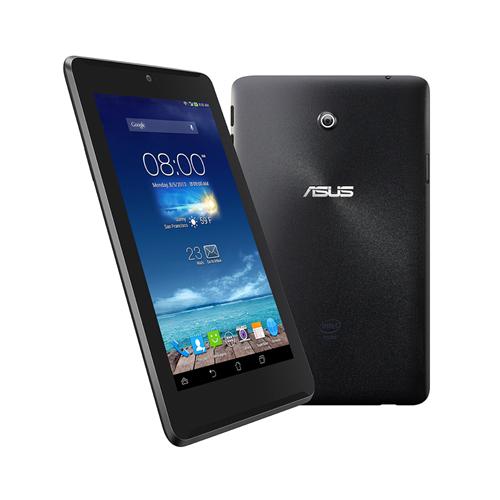 If you have always wanted a do-it-all Android tablet on a tight budget, then Asus' recently updated Fonepad 7 could be what you're looking for.
With a 7-inch screen featuring 1,280 x 800 resolution, the tablet also has a modest 8GB of onboard storage and a 5-meg camera. Nothing spectacular, except perhaps the 3G connectivity also included with the S$329 price tag.
That turns the Fonepad 7 into an attractive deal, as Intel, the company providing the Atom chip for the tablet, will want to emphasise.
The Fonepad 7's price, is partly down to Intel's aim to get a foothold in the mobile market, where it has lagged behind chips designed by rival Arm Holdings.
An earlier Fonepad 7 had an Atom chip as well, and the current version comes with a souped up Z2560 version with dual cores.
It helps too that Asus has taken its successful designs from other laptops and tablets duplicated them on a budget offering. In your hand, the Fonepad 7 doesn't seem cheap or scream "budget" at you.
Instead, the shiny and smooth metal-like finish that Asus has perfected of late looks accomplished. The two front speakers also feature neat, tiny holes to make sound, while looking good.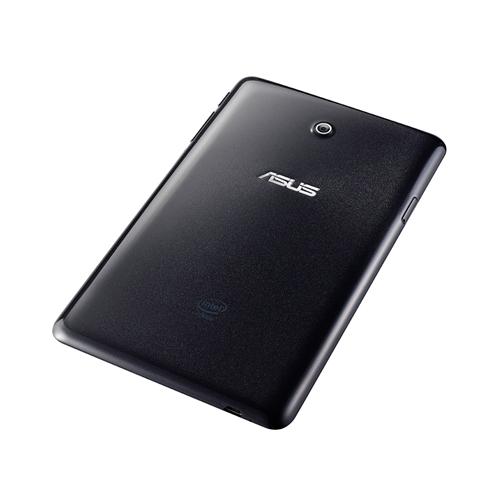 Though it isn't the slimmest at 10.5mm thick or the lightest at 340 grams, the Fonepad 7 doesn't feel bulky or awkward either.
If there is one complaint about the design, it's that the edges on the screen are a little thick, making the device slightly less slick.
When you power on the Fonepad 7, of course, you will see the difference with more expensive rivals.
The 7-inch screen, for starters, does feel smaller than increasingly popular 8-inchers such as Samsung's Galaxy Note 8.0. Its resolution is also lower and shows up when you browse magazines on an app like Zinio. Text looks less sharp.
To be fair, the screen is still very good for apps that are designed to take maximum advantage of small screens. Gmail is one example, where the information density gives you a lot of insight without having you swipe or tap for more detail.
With movies, you'd expect the Fonepad 7 to do well too. Folks who watch Korean dramas and other videos like YouTube on their tablets won't mind that the screen isn't Full HD.
These users will also like the top and bottom front-facing speakers. They don't sound spectacular, but at least they sound clear. Rather than blast sound away from you, at least they project it in the right direction, which can't be said for many other mobile devices.
The other thing I like about Asus' Android devices is the interface. It's not as feature-packed as, say, Xiaomi's MiUI, but it still manages to look clean and neat despite adding new features to plain vanilla Android.
One example is the ability to lock certain apps. This means you can prevent prying eyes from looking into, say, a WordPress app tied to your website. It also works as an additional layer of security over your Android screen-lock.
In the time I had to try out the Fonepad 7, I've found it to be a handy budget offering. It may not be as eye-catching as other tablets on a display stand, but it certainly does it job well.
For its target market, it's got another secret weapon up its sleeve – the ability to make calls. Yup, besides offering 3G access, the SIM card slot enables you to connect to a voice service and dial up your friends.
Will some people use the Fonepad 7 as both a phone and a tablet? For sure. Is a 7-inch screen too big to press to you ear? Possibly, but that was what everyone thought about 5-inch screens in the past too.
The Fonepad 7 will fit well with many users looking for a value-packed tablet. Just make sure you pop in an additional microSD card because the onboard storage isn't quite enough for too many movies and songs.