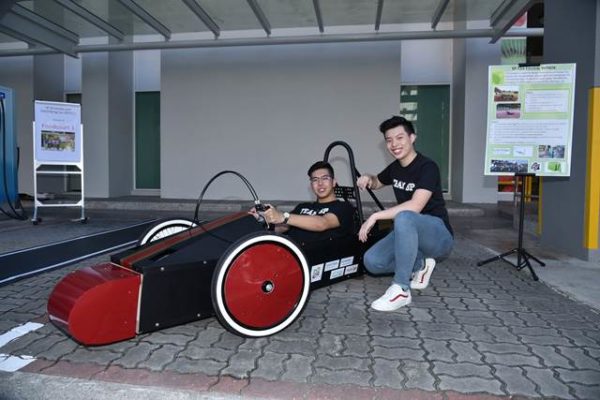 The hype train for 5G mobile services is ploughing ahead at full speed. Search 5G on Google and up pops 402 million results in under a second.
5G has become part of the lexicon of technology leaders and regulators who are convinced that it is the cutting edge technology that will change everything again.
Its proponents believe it will drive the development of autonomous technology in cars and drones, video applications like facial recognition, and Internet of Things (IoT) used in manufacturing, supply chain and other fields.
For sure, 5G's high data rates and Internet speed, low latency, higher system capacity and more reliable connections would be a boon in an increasingly connected world. But for that to happen, there must be an ecosystem to support its development.
Mark Chong, Singtel's chief technology officer, said 5G equipment like modems, routers and mobile phones are needed before the technology can be widely deployed.
"We also need applications and other software, so we need software developers to develop the 5G applications and people who know how to operate and manage 5G networks," he said, on the sidelines of the opening of a 5G facility in Singapore earlier this week.
A 5G facility at Singapore Polytechnic, the 5G Garage is a collaboration with Ericsson and Singtel. The facility is a training centre, test bed and ideas lab to develop Singapore's 5G ecosystem and drive the adoption of the technology among enterprises.
The Infocomm and Media Development Authority (IMDA) has provided a 5G 3.5GHz spectrum for free for the facility to build and test 5G applications.
According to Ericsson, 5G is slated to be the fastest generation of cellular technology to be rolled out on a global scale. However, challenges remain, of which spectrum allocations, legacy networks and capital expenditure investments are the main concerns.
Notably, 5G-specific frequencies needs to be allocated by governments. This is usually rolled out via auctions. The IMDA is currently seeking industry feedback on this issue.
To support the higher speeds offered by 5G, mobile operators need to ensure that their legacy networks can support the new speeds.
"It is not enough to only improve the speeds between the mobile phone and the mobile tower," said Randy Roberts, consultancy firm IDC's research director for IoT and telcos, in an e-mail interview with Techgoondu.
"The operators need to upgrade their core network as well so the entire network, end to end, to support 5G speeds," he noted. "Otherwise, the customer experience will be limited to the slowest part of the operator's network."
For example, if the speed between the mobile phone and the tower is 100Mbps but the speed between the tower and the core network is only 10Mbps, the customer experience will be 10Mbps and will not be able to leverage the 5G technology, he explained.
Linked to this is the issue of legacy networks. For some mobile operators, work has not been completed their deployments of 4G networks. Will it make sense for them to roll out 5G networks when their customers haven't even been provided with 4G service?
"They will want to recoup their investment in 4G before launching 5G," said
said Roberts. "However, most will face competitive pressure to launch 5G as soon as possible."
He added that the first 5G rollouts are fixed wireless access (FWA) which will provide faster Internet services for consumers and/or enterprises. This is basically a 5G service that is offered at a fixed location via a small modem connected to a 5G base station.
AT&T and Verizon have done this in the United States. Singtel subsidiary Optus was reported to be launching FWA service in some cities in Australia soon.
Like in other cellular technologies before it, enterprises will be the early 5G adopters to support business applications in areas like messaging, video calls, banking, insurance, building inspections and other smart cities' operations.
In consumer 5G, Singtel's Chong believes that the world needs an "iPhone moment" for the new technology to take off.
He pointed out that it was the first iPhone launched in 2007 that triggered the era of smart phones, where the surfing of the Web and accessing data including video content became a global norm.
However, 5G phones, including those from Apple, will only be available in 2020, he added. His company hopes that a locally created ecosystem could hasten 5G adoption.
At the 5G Garage in Singapore Polytechnic, around 250 final-year students from the electrical and electronic Engineering and computer engineering departments will learn about 5G wireless technology as part of their coursework.
Singtel and Ericsson will also collaborate with Singapore Polytechnic lecturers and students in technical content sharing and advice on industry applications.
Three Singapore Polytechnic engineering projects in secure drone and autonomous vehicle developments and a pipe climbing robot have been selected for 5G development. Last year, Singtel and Ericsson deployed a 5G pilot network at one-north Buona Vista.