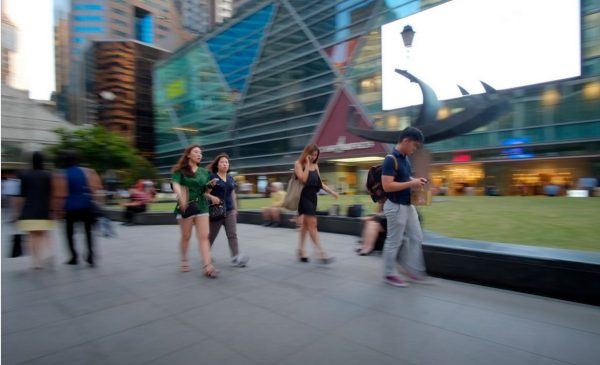 Wearable devices, industrial sensors and other Internet of Things (IoT) devices will overtake mobile phones as the largest category of connected devices by 2018, according to a survey released today.
As more IoT equipment gets set up in the next two years, the pervasiveness of these connected devices is set to outstrip the growth of smartphones, said Ericsson at a briefing at the CommunicAsia show.
The telecom equipment maker expects to see a total of 28 billion devices online by 2021. Of these, 16 billion will be IoT devices, it revealed in its annual mobility report.
Europe will lead the way in this development, with the rollout of intelligent utility meters required by regulations in the region. Connected cars too will boost the number of IoT devices.
Ericsson based its predictions on historical data, and also measures the types of mobile traffic in more than 100 networks around the world that use its equipment.
It expects mobile subscriptions to continue rising around the world in the next few years. They grew three per cent from a year ago, reaching 7.6 billion in the first quarter this year.
In Southeast Asia, Indonesia and Myanmar are both high-growth markets, with five million subscribers added in each country in the same quarter.
Singapore is considered the most sophisticated market in the region, being the only one to have more than 100 per cent smartphone penetration. In 2021, this is expected to rise to almost 130 per cent, as more people switch out of feature phones.
And what do people use on their smartphones? In Singapore, WhatsApp, YouTube, Google Chrome, Facebook and Google (search) are the top apps on the go, according to Ericsson's research.
Other messaging apps also took centrestage in other countries. Line is tops in Thailand, while Facebook Messenger is the second most-used app in the Philippines.
In Indonesia, WhatsApp leads the way for messaging apps, but BBM and Line also make the top five most popular apps.
Interestingly, in Australia, messaging apps don't feature as highly. Google Maps tops the usage list, followed by Google, Google Chrome, YouTube and Facebook.