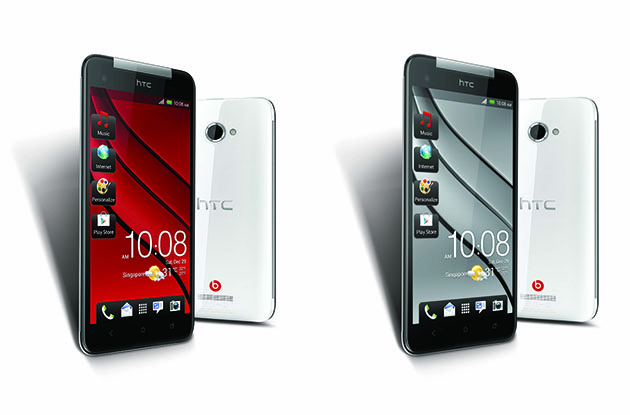 We're still waiting for Sony to announce a definitive launch date and price for its newest flagship smartphone Xperia Z, and HTC is leaping into the gap with information about its own next-generation smartphone — the Butterfly.
Available on January 26 for S$928, the Butterfly sports many familiar specs.
A quad-core 1.5GHz processor with 2GB of RAM powers the 5-inch full HD (1080p) display, which is protected with Gorilla glass. HTC promises "technology rivalling the latest HD TVs" with the new Super LCD 3 display.
Although its plastic body won't look as pretty as the Xperia Z's shiny glass, the Butterfly's thinnest spot is only 4mm, much thinner than the Xperia Z thanks to a tapered back. In fact, it actually looks like an adaptation of the Windows Phone 8X's design.
And while there's probably no way it can match up to the Xperia Z's sleekness, the Butterfly's body is also rated as water-resistant.
In addition to the free 25GB of Dropbox storage that HTC offers, the Butterfly has a micro SD card slot, a great feature that many brands including HTC are sadly omitting from their newer models.
The Butterfly's operating system of choice is Android Jelly Bean, with a healthy dollop of a new version of Sense on top. HTC's skin used to be among the best back when Android wasn't as polished as today, and the new version continues to differentiate itself with several nifty additions such as a number of messaging and camera improvements.
Speaking of the camera, the Butterfly's 8-megapixel sensor comes with the now-familiar f/2.0 aperture and 28mm lens and has 5 levels of automatic flash. The front facing camera, too, got the same wide-angle lens found in the 8X, making it easier to take self-portraits in a group.
We're going to see many more of these full HD smartphones in the coming months. Which one will you pick?