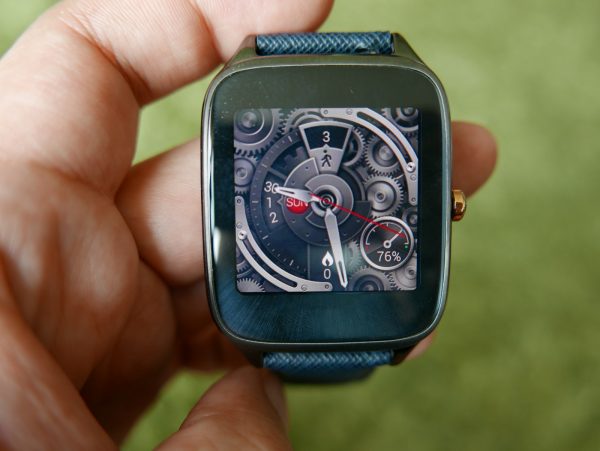 After all the initial hype with smartwatches, which are the best ones to buy now? That's a question that gets asked often today.
In a market filled with the high-end (rose gold for finish) and the unique (a rotating bezel) and cheap (think any generic Android Wear watch), where does a model like Asus' ZenWatch 2 stand?
After trying it out briefly, I'd say it's more to the affordable end of things.
Yes, you have rose gold colour and metallic straps as options, but the basic S$229 model with a leather strap is clearly aimed at those trying out smartwatches for the first time and don't want to waste money on something that goes out of fashion in months.
That's the advice I'd offer to anyone buying a smart watch today. It's really a piece of fashion, to be moved on by the next new model out soon.
With that in mind, the affordable ZenWatch 2 is a worth checking out. Despite being cheap, it's not poorly made.
The watch frame is made of stainless steel and feels sturdy to wear on the wrist. The same for the crown, which is solid to touch as well.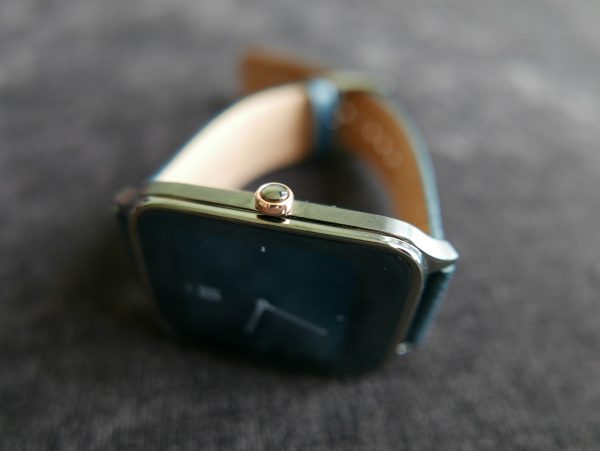 The 1.63-inch screen is bright even in Singapore's afternoon sun, and it makes for a rather large watch face. Well, large watch faces are in, I'm told, so you're in the right place if you want that look.
What I'm not so sure about is the strap, which has Genuine Leather stamped on it. I don't doubt this is real leather, just that it is pretty thin and not quite as luxurious as pictures of the watch would suggest.
Having said that, I'm in favour of Asus' charging cable. A small magnetic connector snaps onto the back of the watch when you juice it up. Simple yet well-made, it needs no unnecessarily fancy docks.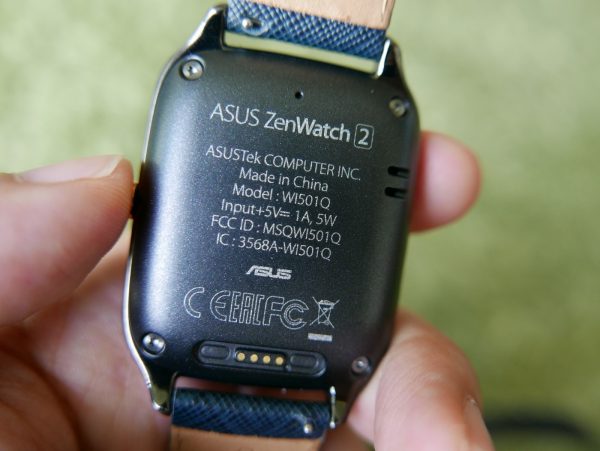 The software, however, is a mixed bag for me. Using Google's Android Wear software, the ZenWatch 2 should work fine with any Android phone, you'd imagine. However, it isn't always a smooth ride.
Though the initial pairing was easy for me, the sync'ing of apps between my Samsung Galaxy S7 edge and the watch took a while. What was more annoying was the error message on the watch that kept saying I didn't have Google Play services installed on my phone, when I had.
Fortunately, that nag message went away after a while and the watch seemed to work fine afterwards. Not a nice out-of-box experience from either Asus or Google. Good thing is, the watch worked fine when it did.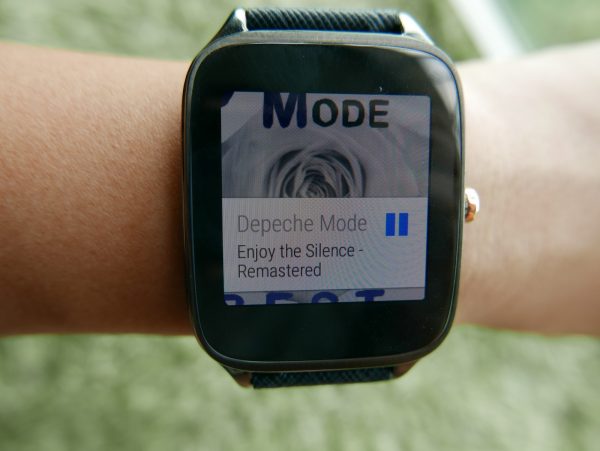 I could answer calls and check up on Google Hangout messages with it. Plus, control the Spotify tracks playing on my phone, which was surprisingly easy despite the relatively small watch screen.
I could even get on Google Maps on the watch, say, if I got lost during a run in the neighbourhood. Of course, I'd have to bring my phone with me for that to work.
Ultimately, that's what the ZenWatch 2 is – a competent version of Google's Android Wear software for the smartwatch. It still needs an Android phone to work well with.
What the ZenWatch 2 lacks are unique features like a rotating bezel or onboard music playback. You'll find these on Samsung's more expensive Gear S2, for example.
If you're curious about the fuss surrounding smartwatches but don't want to spend a fortune on one, then the ZenWatch 2 could be your first ticket to the wearable future. Just know that you'd have to compromise for the price you're paying.
For something more stylish, the LG Watch Urbane could look better on the wrist. If you want something more practical and intuitive at the same time, Samsung's Gear S2 is what you should be looking at.