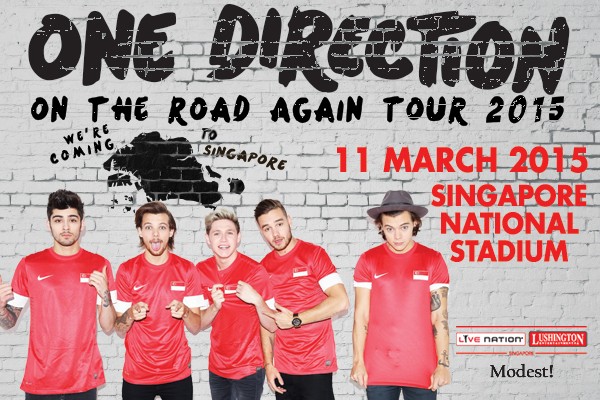 The Twitterverse was as active as the 30,000 fans who filled the National Stadium last night for One Direction's first concert in Singapore, with pictures, videos and messages about the goings-on shared live on the social network.
There were over 100,000 tweets from Singaporeans and fans in the region, with #OTRASG (On the Road Again – Singapore, the title of the concert) trending in first place on Twitter. It set the record for the highest number of Tweets related to a Singapore-based event.
Say what the naysayers may, but at its highest point, more than 400 tweets carrying the hashtag were made every minute. It makes us wonder if the next General Election can beat these numbers.
The previous record for a Singapore-held event was another pop concert. Taylor Swift's June 12 concert last year attracted 73,000 tweets.
The power of social media meant many fans followed the events of the live concert without even being there. Here are some highlights from what must be a very memorable evening for the Directioners:
Looks like a family outing is in order:
The draw of the band was undeniable with this shot of the audience stands at the National Stadium:
The concert is also the best birthday present for some lucky fans:
One Direction members did not fail to greet and show appreciation for the enthusiasm of their fans: