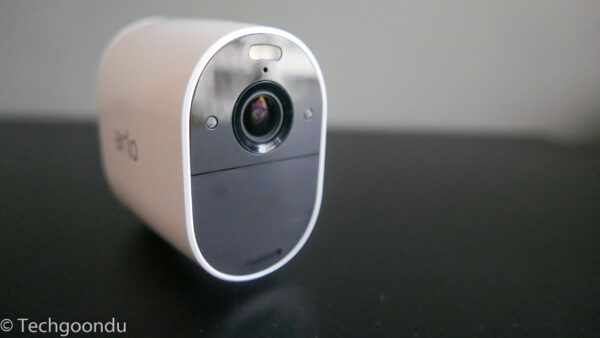 If you've been waiting for Arlo to come up with a wireless camera that taps on your own Wi-Fi network instead of its base stations, then the Essential camera out in Singapore now is your answer.
The new cable-free surveillance camera looks like Arlo's more premium models, such as its top-end Arlo Ultra, but doesn't need an additional Arlo base station to keep connected wirelessly.
That means one fewer gadget at home, which is good news for those with already too many routers and access points. It also means less congested airwaves, a thing that many home users have to contend with in densely-packed Singapore.
The downside to that, as Arlo folks told me previously, is that the camera's battery may not last as long since it has to be polled by your Wi-Fi router or access point constantly.
Well, from a few weeks of using the Arlo Essential, I can say that it doesn't seem that bad in terms of battery life.
With a poor Wi-Fi connection – I had installed the camera on a beam in my backyard, which blocked most of the Wi-Fi signals – I got about 2.5 weeks out of the battery before it was half empty.
In other words, I'd expect it to last more than a month even with a connection that the camera lists as poor. This is when I only turn on the camera at night, say, from midnight to 6am.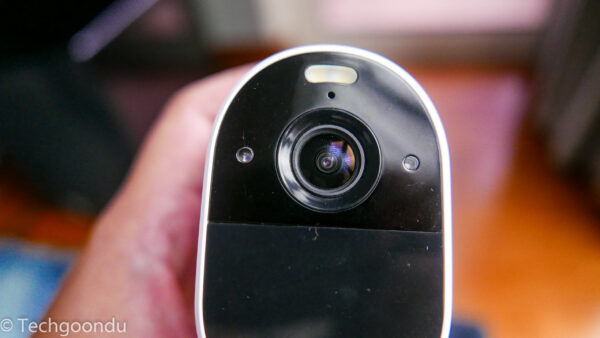 Now that is still an issue because I don't want to be climbing up the ladder each month to bring the camera down to juice up.
So, I have to either locate the camera elsewhere or add a new Wi-Fi access point, which rather defeats the idea of using my existing Wi-Fi network. Back to square one, if my plan was to reduce the number of base stations.
For other users, the equation may be a bit different. If you have great Wi-Fi coverage where you are setting up the camera, then the Essential is a lot more convenient than Arlo's other cameras.
Simply get the Arlo app, follow the steps on your phone and get your camera hooked up to your Wi-Fi network within minutes.
Of course, if you already have an Arlo base station and other Arlo cameras in your home, the Essential camera can be connected to that system as well. So, it's pretty flexible.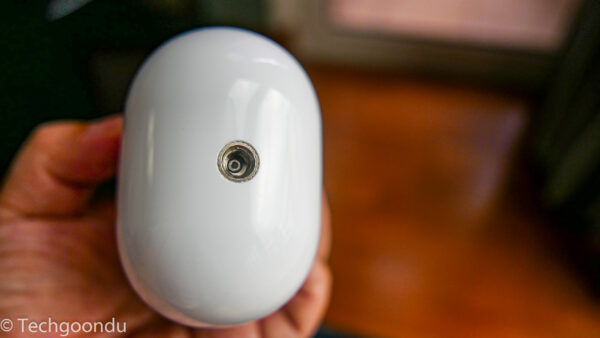 As its name implies, this entry-level camera comes with some trade-offs. You get only Full HD resolution instead of 4K on the Ultra or 2K on the Pro 3 cameras, though that's alright by me.
You can still get details pretty clearly for surveillance purposes, and generally I did not have lag as some users reported. This is despite a rather poor wireless connection.
The bigger issue for me is the built-in battery on the Essential. This means you have to take out the entire camera from the mount each time you want to juice it up.
With the Ultra and Pro 3, the battery is removable so you can swap one out for another and reduce the number of times you have to climb up a ladder. That's assuming you're placing it high up, of course.
It's also rather strange that Arlo has gone with an old USB connector instead of the more common USB-C now used by phones. That had me digging up an old cable to get the Essential camera charged up.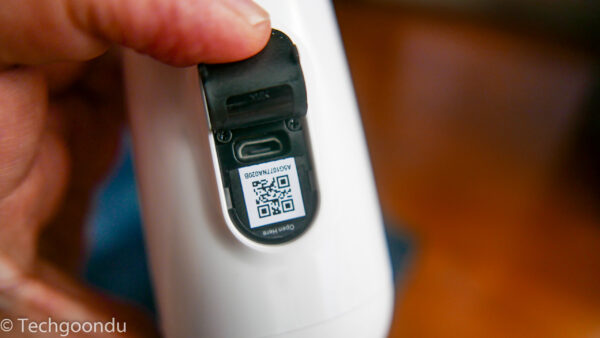 There are a number of other things not available here, like the lack of a magnetic mount, which is available on the Pro 3 and Ultra and is very handy in mounting the camera. With the Essential, you only have a screw-on mount.
Of course, without an Arlo base station, you also can't record your videos on-site, which means you have to sign up to the company's cloud storage. In Singapore, that starts from S$4.49 a month for a single camera and S$13.99 for up to five cameras.
The good news is that the Arlo Essential does do most of the important things that you'd expect of an Arlo wireless camera. It still offers a relatively wide field of view so you can mount it quick close to your area of surveillance.
In the dark, the night vision infrared LEDs help with capturing footage at night. There are also two LEDs that can illuminate your doorway or backyard should the camera detect something or someone of interest.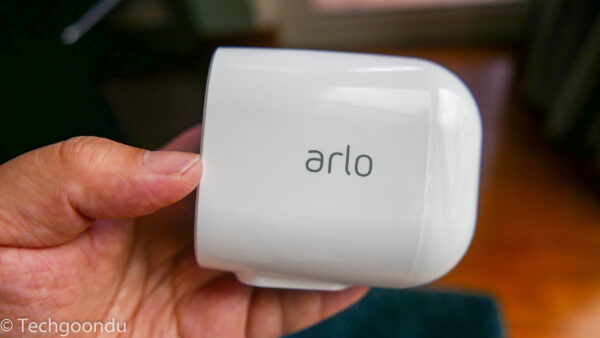 At S$239, the Arlo Essential is not cheap. However, it does get the job done with an easy interface via its accompanying mobile app, which lets you in on live videos as well as recorded ones.
It is also considerably cheaper than other Arlo cameras. The Ultra goes for S$499 and the Arlo Pro 3 costs S$399 and both require a base station (S$139, all local distributor prices).
So, the Essential is a more affordable option to get into the Arlo game. Its wireless connection means you can place it anywhere that your Wi-Fi can reach.
You can run cables to it if you want or even hook up a solar panel next to it, but its main selling point is its clean, neat look. That will make the Arlo Essential appeal to a lot of potential buyers.