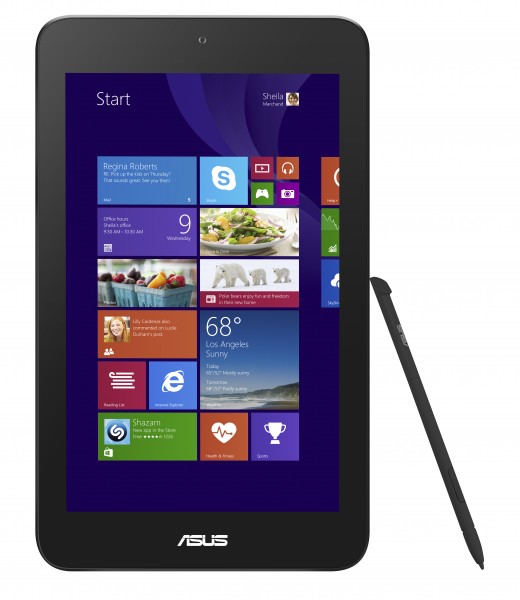 If you fancy a low-cost tablet that can also function as a work PC of sorts, then Asus' new VivoTab Note 8 surely should be on your list.
The 8-inch device, out in Singapore earlier this week for a nice S$499, runs Windows 8.1, comes installed with Office Home & Student 2013 and even has a Wacom stylus that lets you draw or scribble notes down.

This Wacom stylus is designed for one-handed use. Together with Office 2013 and an array of graphic design apps, the VivoTab Note 8 will capture the attention of digital artists and professionals who prefer to take down notes by hand.
Catering to on-the-go individuals demanding ultra-portability, the VivoTab Note 8 weighs a mere 380g, making it smaller and lighter than a larger tablet like the Microsoft Surface.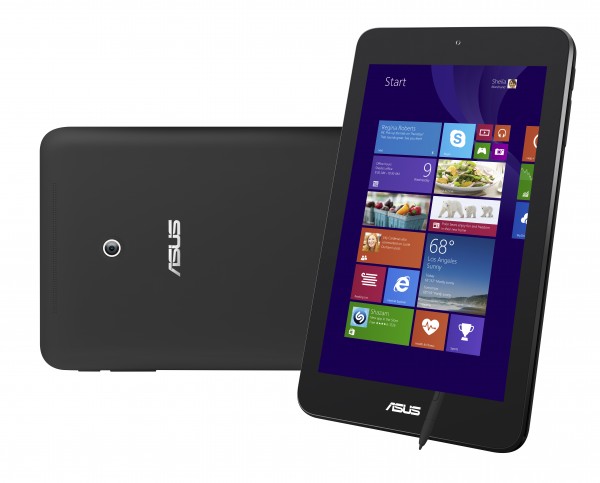 Needless to say, one cannot expect top performance from such a lightweight and inexpensive device. Its quad-core Intel Atom processor, while more than sufficient for content consumption and word processing, will probably not handle graphics intensive processes like video and photo editing that well.
Asus has also chosen to omit HDMI and full-sized USB ports on the VivoTab Note 8, a puzzling decision considering that many competitor models feature full-sized USB ports and at least mini-HDMI. Being incapable of connecting seamlessly to thumbdrives and projectors, the tablet does not live up to its full potential of functioning as a truly portable full-fledged PC.
Despite its drawbacks, the VivoTab Note 8's portability and bundled Microsoft Office allows it to hold its ground against more powerful competitors. However, the same cannot be said when up against its closest rival, the Dell Venue 8 Pro tablet.
A side-to-side comparison of both tablets reveals that their major features are almost completely identical (size, weight, processing power, memory, storage and price). The Venue 8 comes bundled with Microsoft Office as well.
Thankfully for Asus, the Dell Venue 8 Pro does not feature an industry-standard stylus like Wacom and currently does not seem to be shipping in Singapore. Until Dell decides to launch the Venue 8 Pro here, users willing to sacrifice some processing power and flexibility for a portable work tablet will find the VivoTab Note 8 a highly attractive option.