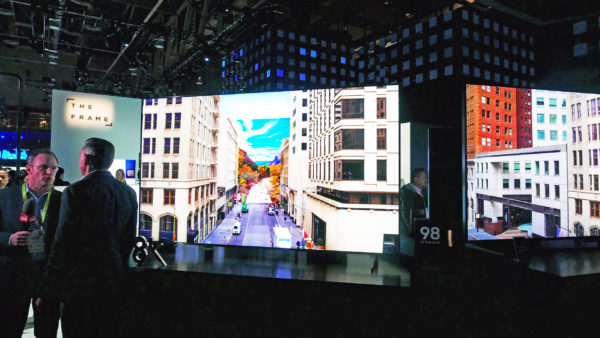 Years after they first talked up 8K TVs, Samsung and LG are readying new commercial models that promise more sharpness and detail than what users get on current 4K TVs.
There is barely any content now that can take full advantage of the higher resolution, but just like 4K a few years ago, TV makers at the CES show in Las Vegas this week are looking to early adopters when unveiling a number of upcoming 8K TVs.
Samsung launched a 98-inch 8K TV that uses its QLED technology. This is an enhanced LED technology that promises to make colours more vibrant and high-contrast.
The Quantum Dot technology (The "Q" in QLED) on the new Q800 TV is something that current high-end Samsung TV owners will be familiar with, though the 8K model will come with much sharper resolution.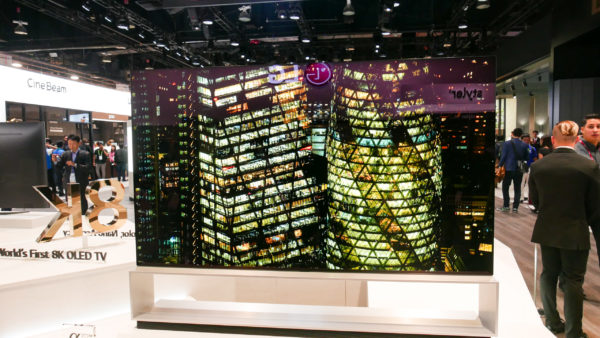 Korean rival LG also showed up with a new 8K TV – the Z9. It uses OLED, the current king of the hill in terms of image quality, so it is expected to show the deep blacks and clear contrast similar to other OLED TVs.
It will provide upscaling of existing content, just like Samsung, promising to make "regular" Full HD and 4K shows look better. The question, of course, if whether you can tell the difference.
At demos here at CES, you can see from a still image placed side by side with a 4K TV for comparison that 8K is slightly sharper. A pattern on a dress or a design on a wall might appear clearer, for example.
But what about moving images? Or when we are not looking out for the differences? Can we tell that one is a 4K screen and another an 8K one? At least to most viewers, it might be hard.
At the LG and Samsung booths here in Las Vegas, lots of visitors spend minutes peering at the images side by side and many leave with a slightly puzzled face.
What they might find more attractive are new screen technologies that the two Korean bigwigs in the TV world are showing off here at CES.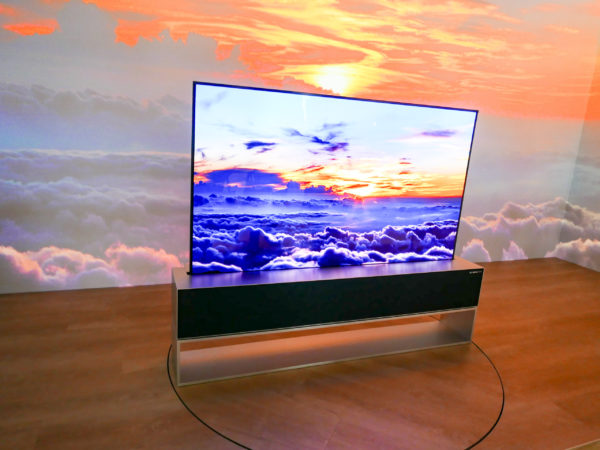 LG stole the show here with its rollable screen – the OLED TV R – that can hide itself in a base when not in use and slowly roll out into action when you need it.
The new 4K TV, available in 65 inches, isn't a prototype. It is available for sale later this year, though prices are yet to be revealed. The new TV appears as a stunning engineering feat, though there's always a question for moving parts – is it reliable over time?
Samsung, meanwhile, has a cool display technology up its sleeve as well. Called Micro LED, it allows a user to build a TV by simply linking up many of these small screens into a large TV in a modular, Lego-like fashion.
Like OLED, the dots emitting light here do not need a backlight to shine on them. However, unlike OLED, they are not organic so they are touted to be more durable over time.
The Micro LED technology is still in its early stages and there are no products being launched here. What Samsung has done at CES this year is show off a 75-inch TV made with the Micro LED technology, more as a proof of concept.
If the technology is successful, a user can theoretically "build" a TV in any aspect ratio and without the awkward frame as well.
Can Samsung fight back in the high-end space after losing out to the growing number of OLED TVs in the past year? Its Micro LED technology seems to be a long-term project that will likely bear fruit only in the next couple of years.
What's more certain for buyers of TVs in 2019 is that they will have some form – or semblance – of artificial intelligence (AI) thrown in.
Samsung's new TVs promise an AI sound feature that automatically learns what audio content you are playing and adjusts the speakers to play it properly.
So, if you are watching a sports programme, the TV will automatically tune up background noises from the crowd in a stadium, for atmosphere. If you are watching news, the Samsung TV will emphasise the newcaster's voice.
Can't you just change the mode manually on your remote, like you sometimes do now? Well, you can, but Samsung is betting that you will want this task automated when you buy a new TV this year.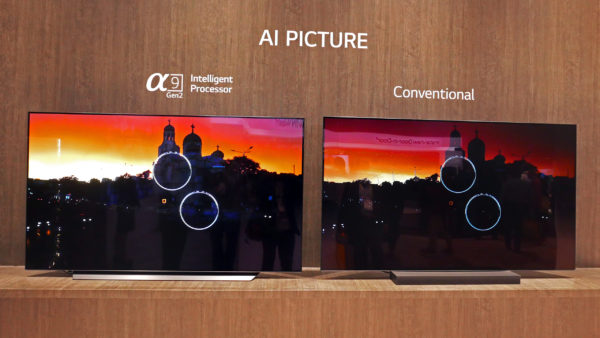 LG isn't far off as well with its own promise of AI. Its new second-gen A9 processor, it says, can analyse video content and adjust for areas where improvements are needed.
For example, a dark area in a scene might need some brightening up. Or an overly bright spot may be glaring and lacking in detail. The touch-up, according to LG, can be done on the fly to create a better image.
The demos here certainly look cool, but again, the real proof is when you can start watching some Netflix or Amazon shows on the new screens to see if things work as advertised.
Finally, expect some sort of virtual assistant tied to your TV in 2019. LG already had Google Assistant in 2018 and will continue to do so in 2019.
On Samsung's new 2019 TVs, a link to the same assistant could let you in on many home automation tasks, say, turning on the lights in a room.
The TV thus becomes the conduit to a smart home, or at least TV makers want it to. Either way, your TV is going to get sharper, be sleeker and definitely smarter this year.