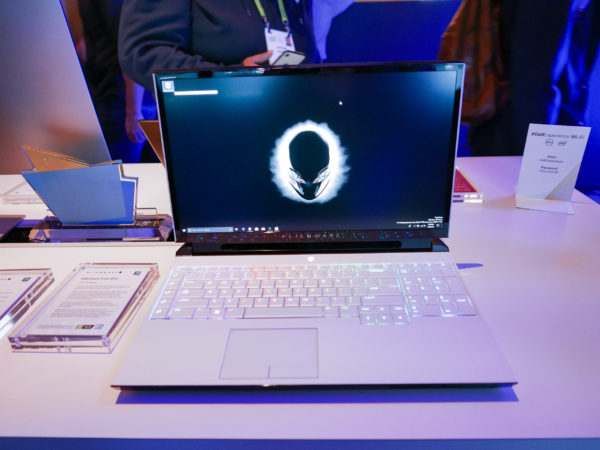 At a time when most users are desiring a sleek gaming notebook that packs in the gear, Dell has come up with an Alienware Area-51m rig goes back to a chunky design that lets users upgrade everything like on a desktop PC.
Launched at the CES show this week in Las Vegas, the gaming notebook is a throwback to the days when such notebooks were chunky and used desktop processors and graphics chips.
The new Area-51m can be souped up with Intel's ninth-gen Core i9K desktop processors, up to 64GB of RAM, Nvidia's new RTX 2080 graphics and 2.5Gbps wired networking.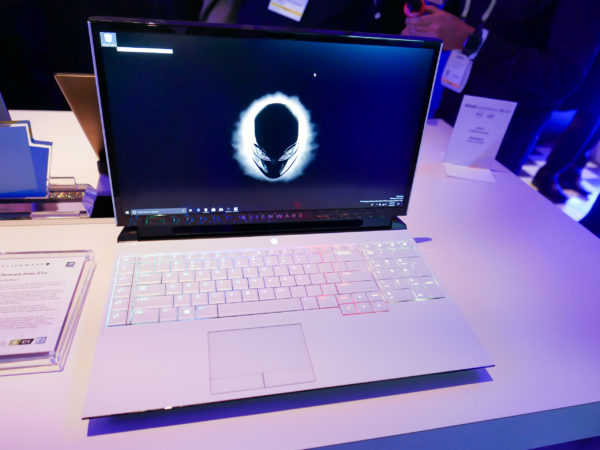 The Alienware Command Center software lets users overclock easily without reaching into the PC's BIOS as well. Yes, you can even fiddle with the memory settings like XMP profiles and other nitty gritties that can push the PC just a little further, performance-wise.
Essentially, the Area-51m is what you'd get if you spec'd out a desktop PC today – except that the new Dell Alienware notebook will be somewhat portable at 3.87kg. In all honesty, with that weight, it will be staying on the desk most times.
Dell certainly is pulling out the stops with the new magnesium alloy design, which departs from its slimmer gaming notebooks as well as the dark-themed offerings it now says are too common in the market.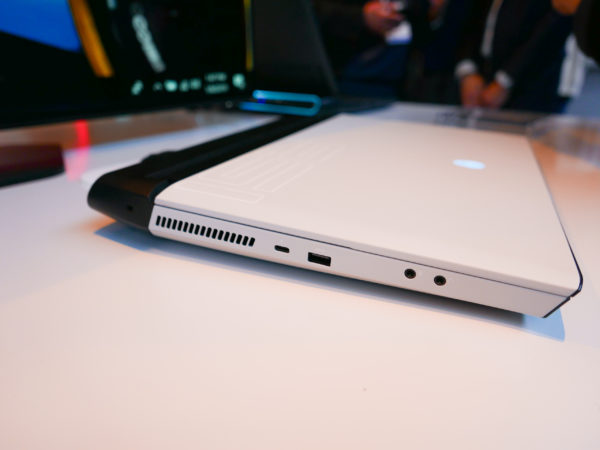 You do get a greyish-black Dark Side of the Moon option, though the second colour – Lunar Light, or white – is what the Dell folks are all excited about. It's a break from the black and red or green designs that are becoming common now from Asus and Razer, for example.
Looks aside, one of the biggest challenges of having all that desktop stuff in a notebook is getting the heat out of the small confines. Two fans inside the Area-51m pull and push air out to keep things running cool. A whole lot of heat pipes – more in the higher-spec'd versions – help to dissipate heat as well.
The 17.3-inch screen comes only in Full HD, a reminder that this is not so much about eye candy in a game as it is about giving the maximum performance to gamers who want to win. Smoother frame rates count.
For the screen, gamers can select options like a 144Hz display with little lag, as well as Nvidia G-Sync which does away with screen problems like tearing.
As far as I could tell from a quick hands-on at the Dell event yesterday, the screen is pretty sharp for a Full HD display. I didn't manage to play any games on it, unfortunately.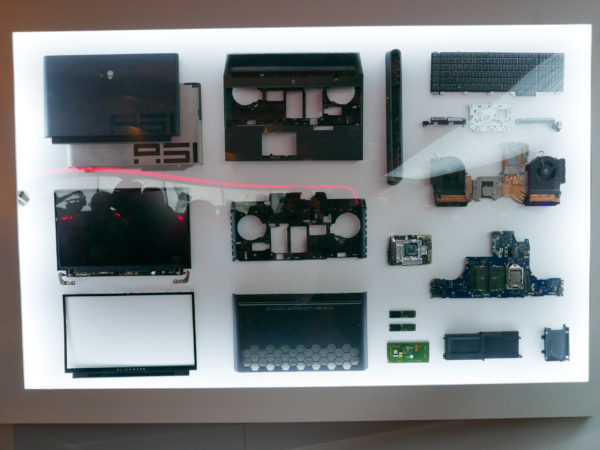 I did try out the keyboard, which is Dell Alienware's top-of-the-line offering. The decent 2.2m key travel means that you get the tactile feel you want while gaming. No soggy or flat keys here.
As a gaming machine, the Area-51m also has anti-ghosting keys, which means you won't get stuck with the keys if you press a few of them at the same time. Needless to say, the keyboard is backlit with RGB options that you can customise.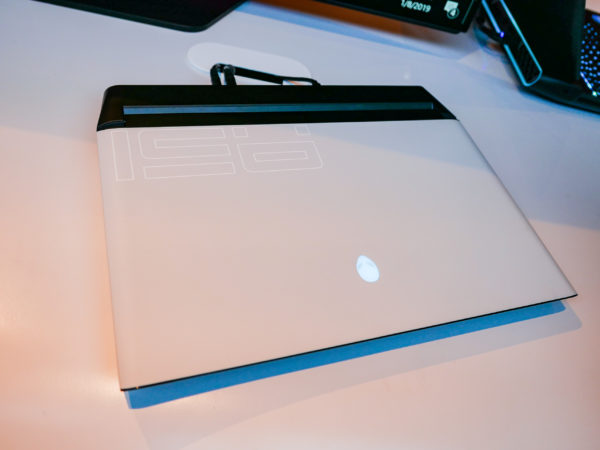 I'm not crazy about that as an old gamer, but clearly the market desires the bling. So, Dell has included the RGB feature, in a slightly subdued way. Thankfully, there's not that much going on elsewhere, except the blue lights at the back of the exhaust section.
By going against the current, the Area-51m appears as a brave move by Dell. It's also a clear nod towards hardcore gamers who want the power of a desktop PC in a notebook, but without any compromise in performance and tweakability.
This is a niche group who probably don't like the slimmed-down gaming notebooks they have been seeing lately. They are also ready to pay a steep price for the bragging rights to have the biggest, meanest rig around. In other words, PC gamers who love their rig as much as their games.
Unfortunately, no prices are available for now for the new Dell machine. The Area-51m is out in the United States from January 21 and Singapore is expected to have it soon after.