Creative to sell "cut and paste" SXFI chip to headphone, smartphone makers in 2019

Audio-visual

Creative Technology CEO Sim Wong Hoo (left) and vice-president for engineering, Lee Teck Chee, show off Creative's new Super X-Fi technology at the CES show in Las Vegas on January 9, 2019. PHOTO: Alfred Siew
Fresh from launching the SXFI headphone amplifier in Singapore last year, Creative Technology is seeking to sell an audio chip to headphone and smartphone makers that promises the same high-quality audio on Creative's headphones and amplifiers.
The Singapore company is betting that its SXFI chip, which processes sound to offer a "holographic" experience, will be welcome by a wide range of users as it seeks to monitise the technology on multiple fronts this year.
Speaking to Techgoondu at the CES show in Las Vegas today, Creative chief executive officer Sim Wong Hoo revealed a prototype of an SXFI chip that can be easily added to a pair of earphones or a smartphone without heavy modification.
Calling this a "cut and paste" add-on for potential partners, he said the compact chip package would be easy to integrate with their existing products.
In a prototype stage now, the chip does not have the amplifier and ports on the SXFI Amp. It can be added to the wire on a pair of earphones, much like the volume controller on these earphones today. On smartphones, the chip will have to be included onto the main circuit board.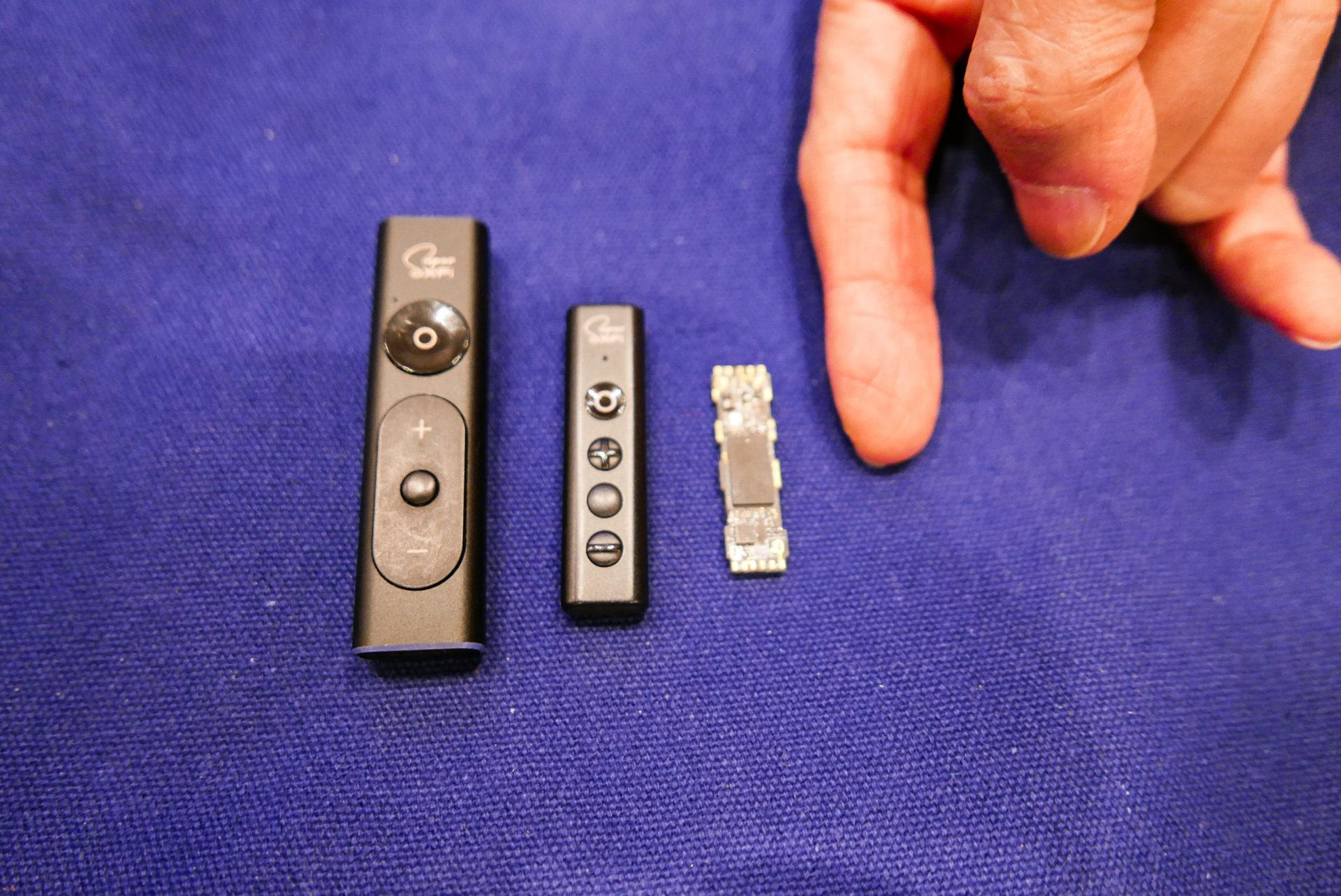 Sim said Creative is ready to sell quantities of as little as 100 chips to small manufacturers, while taking orders in the thousands from smartphone makers who want to improve their audio quality for users.
The SXFI technology was unveiled in September last year, followed by the SXFI Amp, which connected to a pair of earphones and headphones to offer realistic and high-quality audio on a modest budget (read our review).
Both relied on a breakthrough technology that mapped a user's ears and head and matched that to the headphones or earphones he is using. This "secret sauce" is going to make a big difference to how people listen to their songs and watch movies, Creative believes.
Though Sim did not specify which manufacturers he had been in discussions with, he said the key to the SXFI technology's success was to make it widespread.
This meant giving out an app that offered part of the features that the SXFI chip offered – it could only play songs on a phone but not tracks streaming on Spotify or Tidal, for example.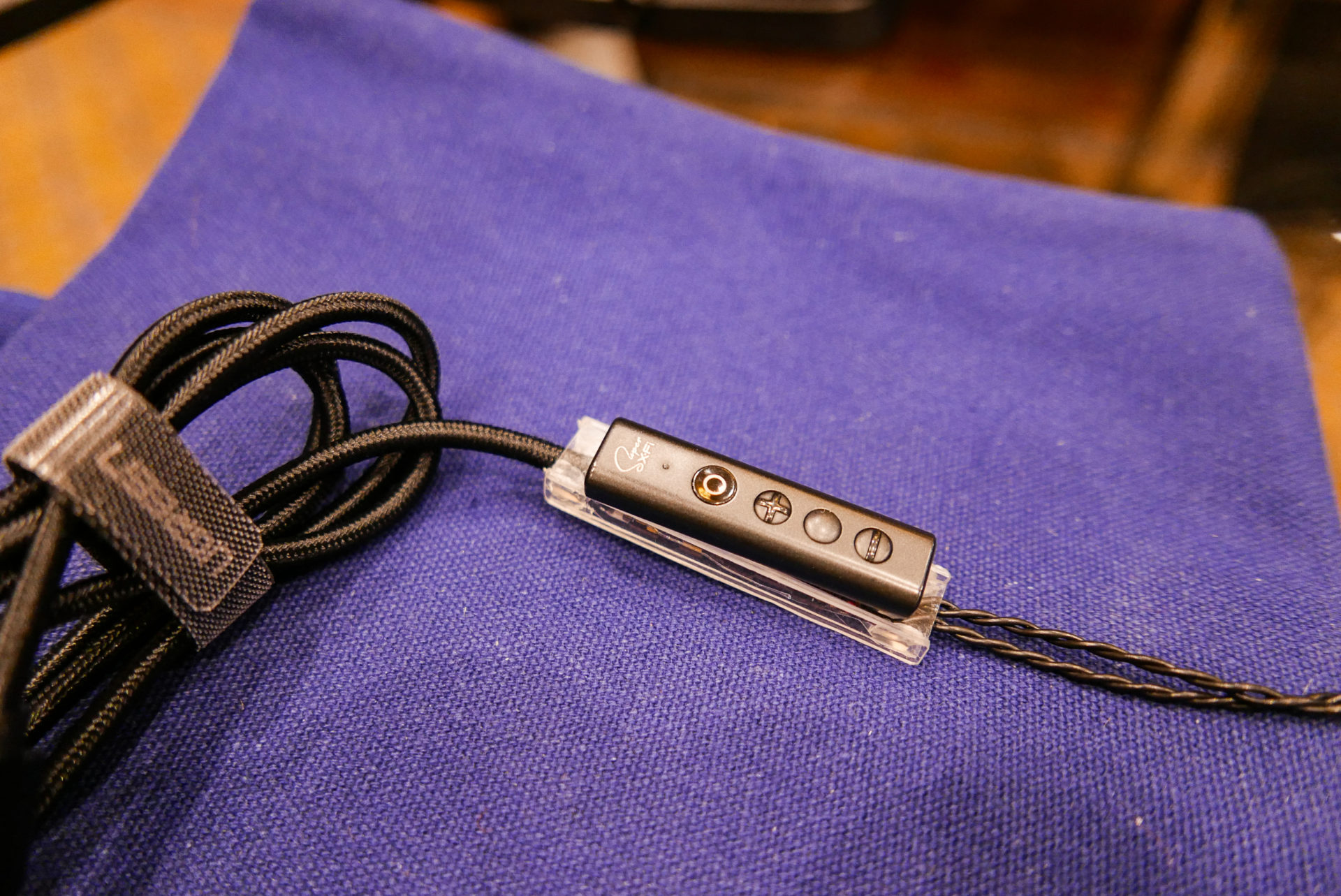 At the same time, the chip is being incorporated into several new headphones, like the US$159 Creative SXFI Air wireless headphones launched here, which come with the SXFI chip onboard.
Most importantly, said Sim, the technology should be made available to partners and developers, to prevent "clones" from copying the idea and coming up with some "compatible" products. That was what happened with the SoundBlaster soundcard in the 1990s, he pointed out.
"With SoundBlaster, we kept everything to ourselves," he said, resulting in many SoundBlaster-compatible soundcards that tagged onto Creative's initial success.
"Now, we want to make sure SXFI is out there for everyone to find out and share their experiences. We want to 'infect' people with the technology," he added.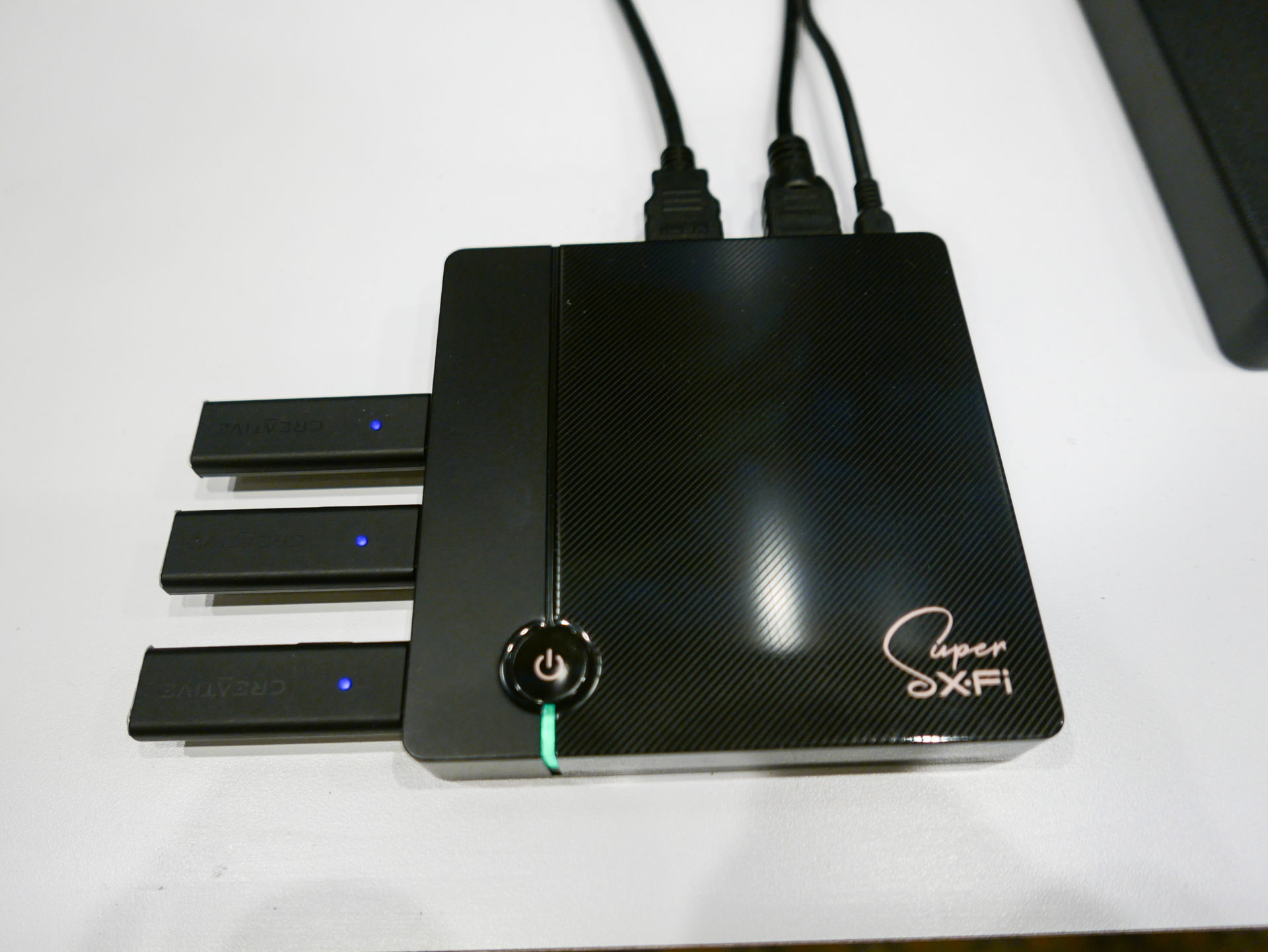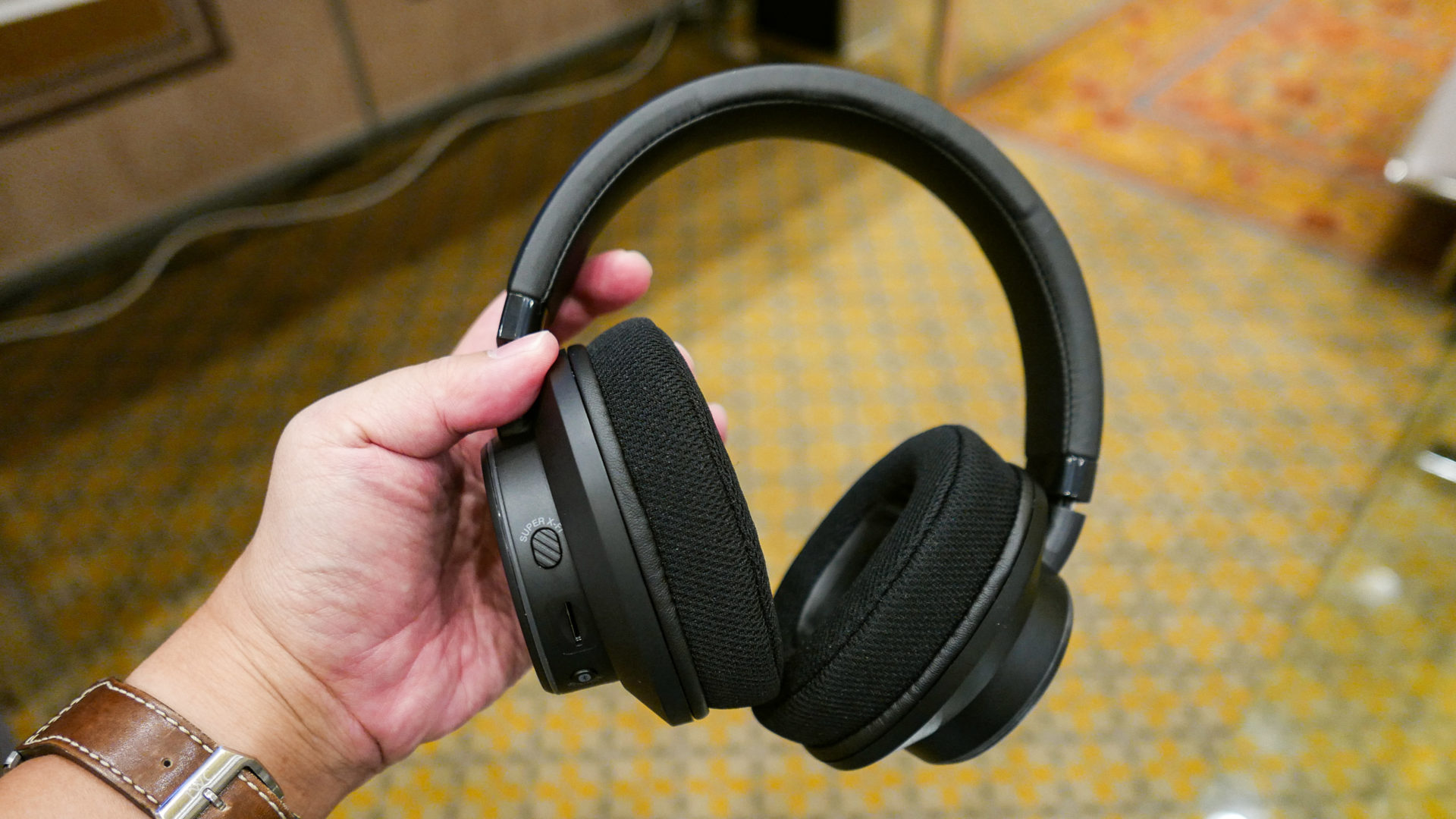 In CES this week, Creative is promoting the Super X-Fi technology that is behind its new products to the world. This follows an encouraging launch of the SXFI Amp in Singapore late last year, which saw 600 units sold online in just 20 minutes.
The breakthrough is a triumphant return to form for Sim, one of Singapore's most prominent technopreneurs, who started Creative as a PC repair shop in Chinatown in the early 1980s.
After his stellar success with the SoundBlaster, which was instrumental in bringing realistic audio to the earliest PCs, he went on to create the first MP3 players. It was in a bruising battle with Apple's iPod in the 2000s that Creative met its match.
Here in Las Vegas this week, Sim is all smiles again, while engaging with industry members and reporters at his company's demo room. Confidence is high in a product long in the making.
It was also in Las Vegas in another technology show – Comdex – in 1989, where the first SoundBlaster soundcard was shown to the world. Six hundred units were sold in four days and years later, more than 400 million such soundcards were in PCs everywhere.
With SXFI, which is pronounced "Sax-Fi", Sim is clearly happy with the results of an investment he made a couple of decades ago. "It took 20 years and 100 million (dollars) on the table," he said, of the technology he had placed his faith in.
Though the Creative technology is meant for the mass market, the company is aware of a niche market of audiophiles who don't mind paying thousands of dollars for headphones for the ultimate sound quality.
Sim is mulling the opening of a service centre in Singapore that helps map out individual profiles of users with a sophisticated surround sound setup that the company designed itself.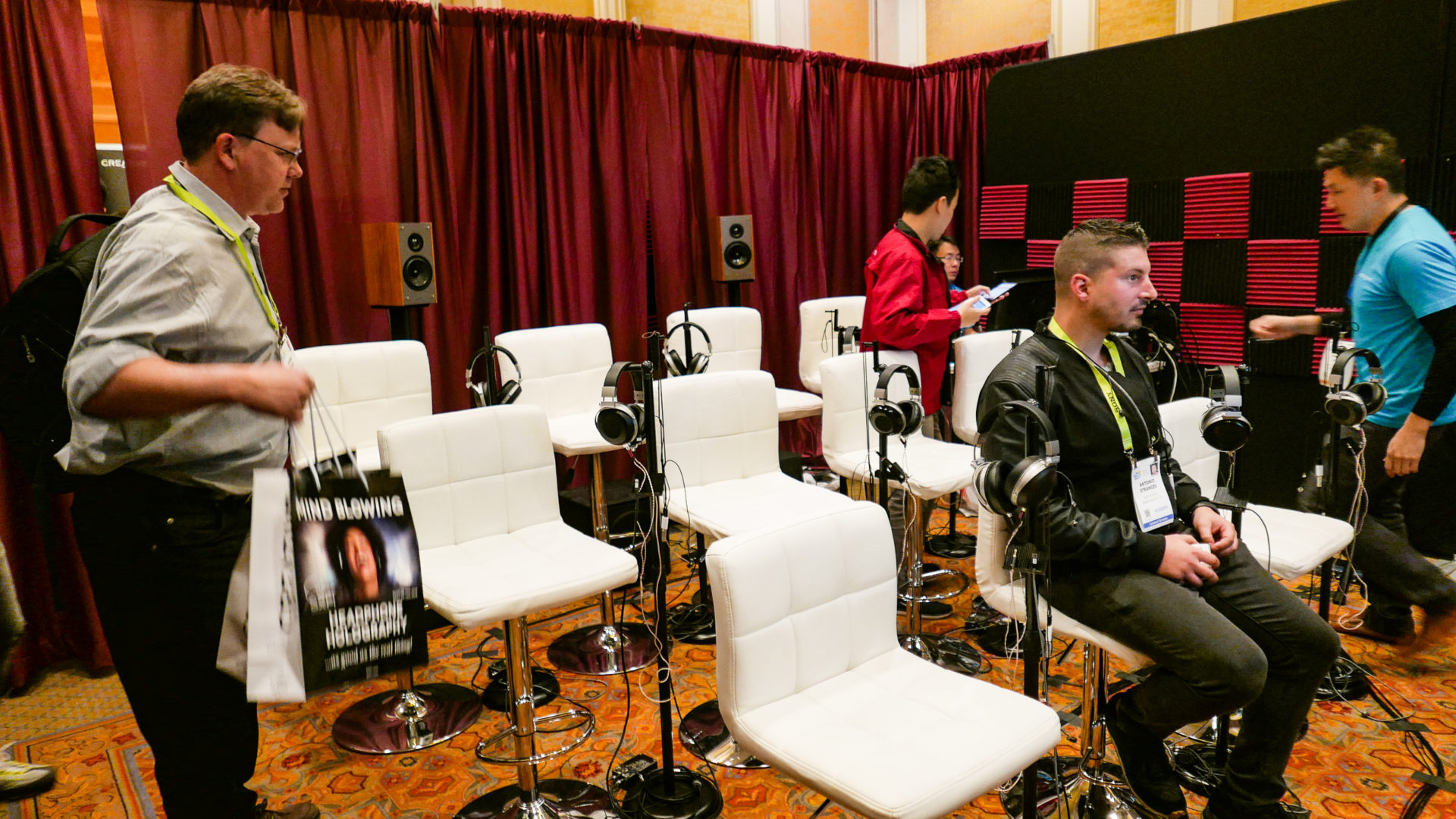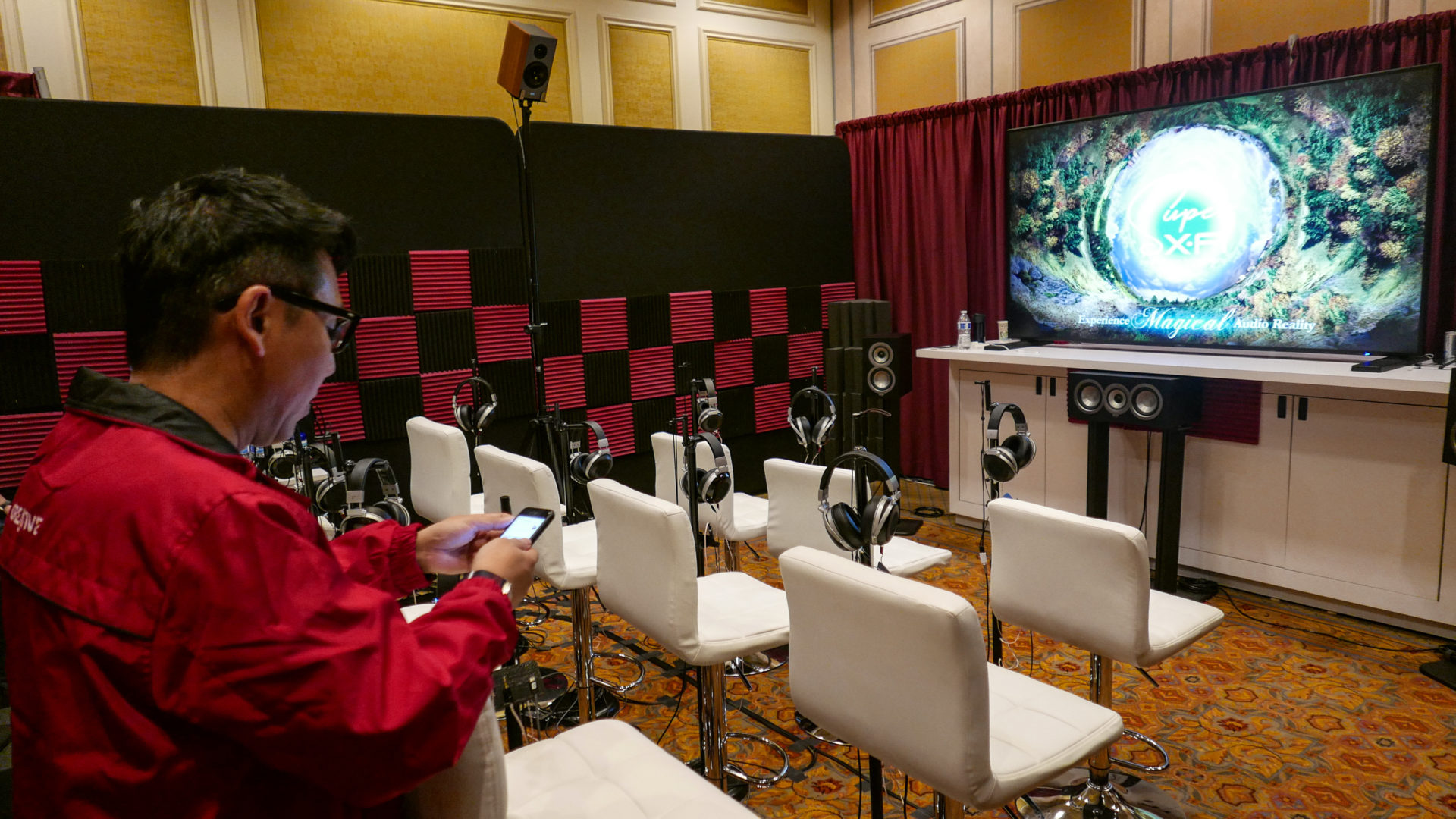 Creative gave a glimpse of this at a specially set-up room at The Venetian hotel here in Las Vegas, complete with soundproof walls and 10 speakers to help create individual profiles for visitors.
A service like this could cost S$200 to S$300 per user, assuming there is a constant demand that sustains a similar setup in its Singapore home base, said Sim.
In the technology, he is a lot more certain of success, because it fulfills a long-missing gap in the audio world – sound quality that is customised to each user.
"If you go to a shoe shop, you don't just buy any shoe without trying," he said. "If you're lucky, you get the right size, but you should really make sure that the shoe fits."