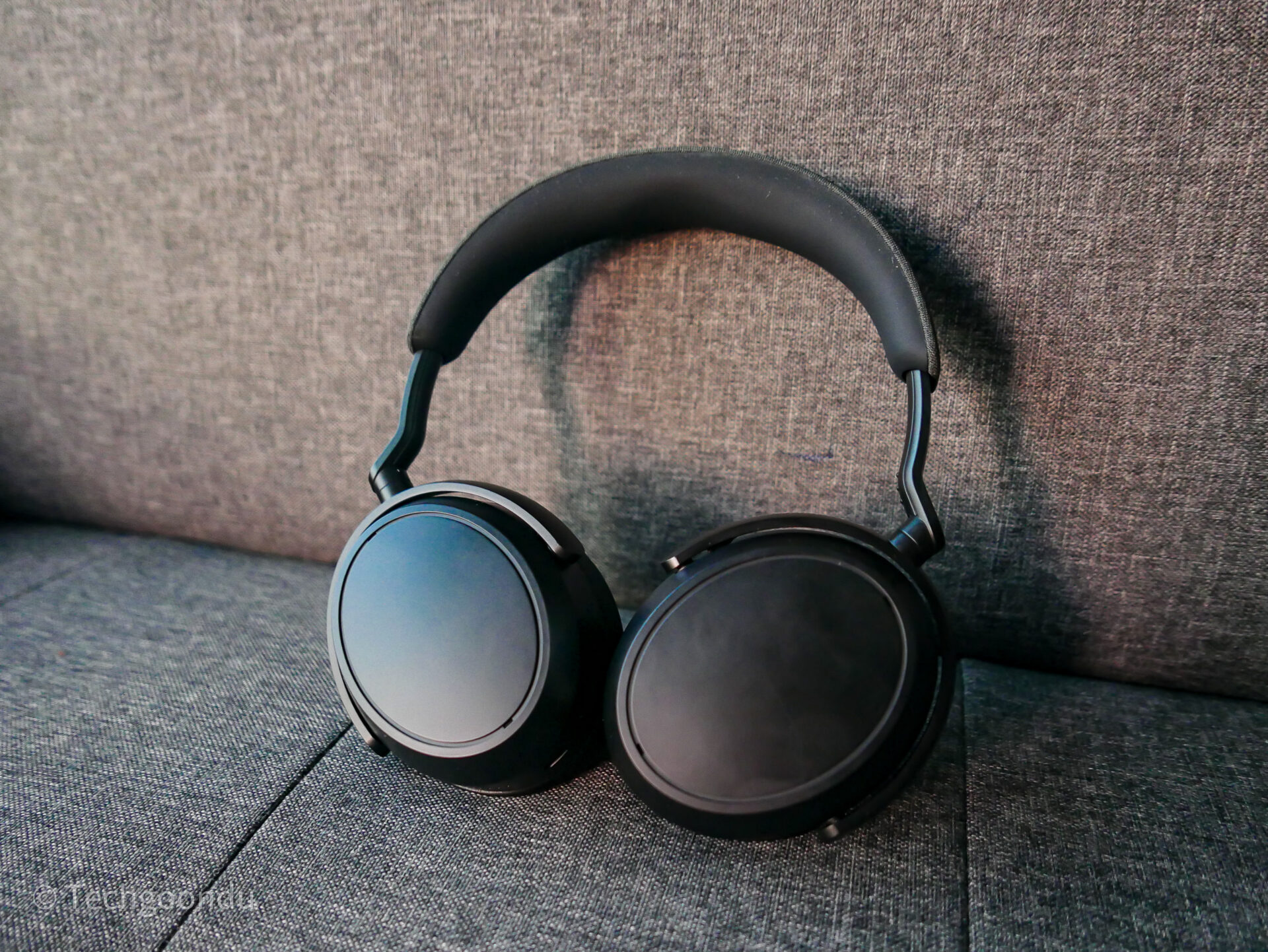 The Sennheiser Momentum 4 Wireless comes in two colours – black and white – which in a way sums up the understated design you will find the new portable headphones from the German audio company.
For better or worse, the Momentum colour and design that were once a signature years ago is now replaced by what seems to be a minimalist approach.
The ear cups, for example, are plain and unadorned with any logo or pattern. Only two small Sennheiser logos appear on the head band to signal this is made by Sennheiser. If you know, you know.
Perhaps at at time when other brands are muscling in on the headphone scene, Sennheiser is confident enough of its pedigree in the field.
Certainly, the Momentum 4 Wireless over-ear headphones won't get you noticed as a "street" fashion proponent.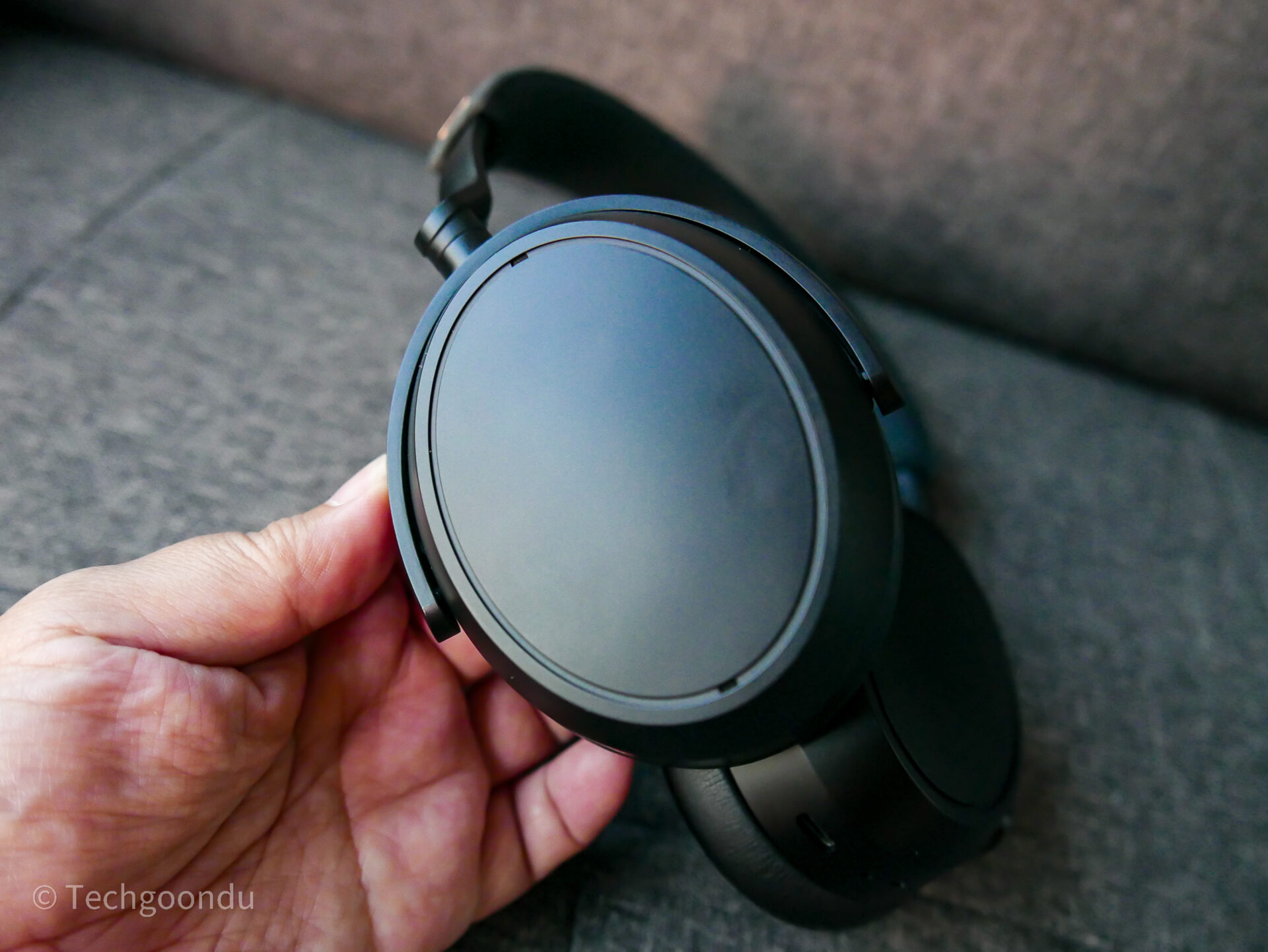 Fortunately, the comfort that you'd expect from premium headphones is clearly here. The new lightweight design makes the Sennheisers really comfortable to have on for hours.
The ear cups are soft and offer a secure grip without too much pressure. The head band wraps around your head comfortably as well. Even in the warm Singapore weather, these Sennheiser cans should be easy on your ears.
I certainly hope the ear cushion and head band material won't get flaky or tear off in the humid conditions over time, as is common with some headphones.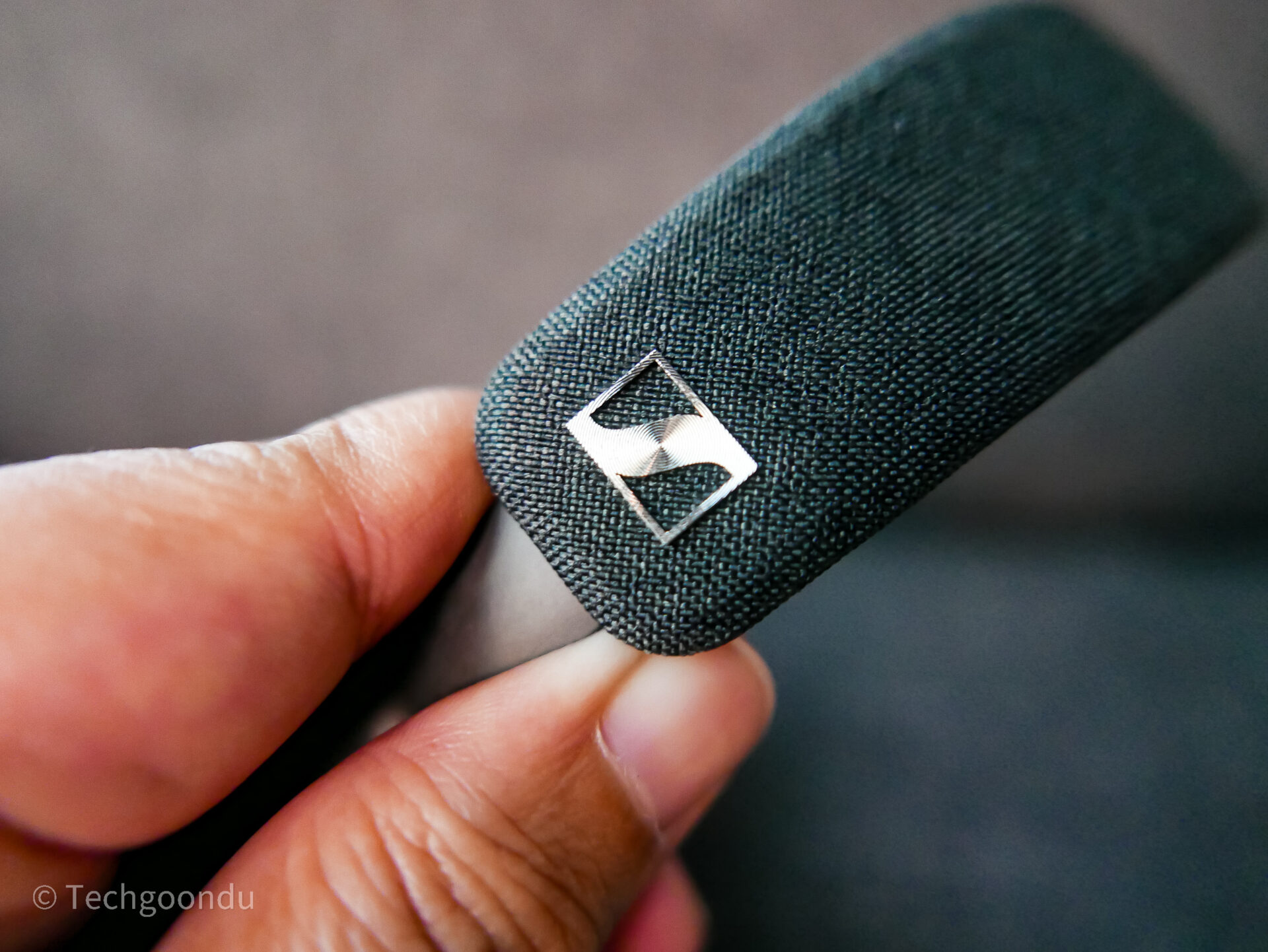 When it comes to sound, it's hard to go wrong with the Sennheiser signature, and the company knows this.
As expected, the openness and transparency the Momentum 4 Wireless bring offer a great first impression.
I play Melody Gardot's Live in Europe album and the vocals, instruments and crowd reactions all come across without any sort of veiled or blurred presentation.
Personally, I prefer a leaner, less bassy sound and Sennheiser headphones and earphones often come out of the box just fine for me with their balance.
For the Momentum 4 Wireless, I'd say they are closer to neutral, which is great because you don't get the treble or bass dominating too much, for whichever sonic material you choose.
That doesn't mean the headphones offer a boring middle-of-the-road presentation. The highs are lively and bright while the low notes still exhibit good depth and reach.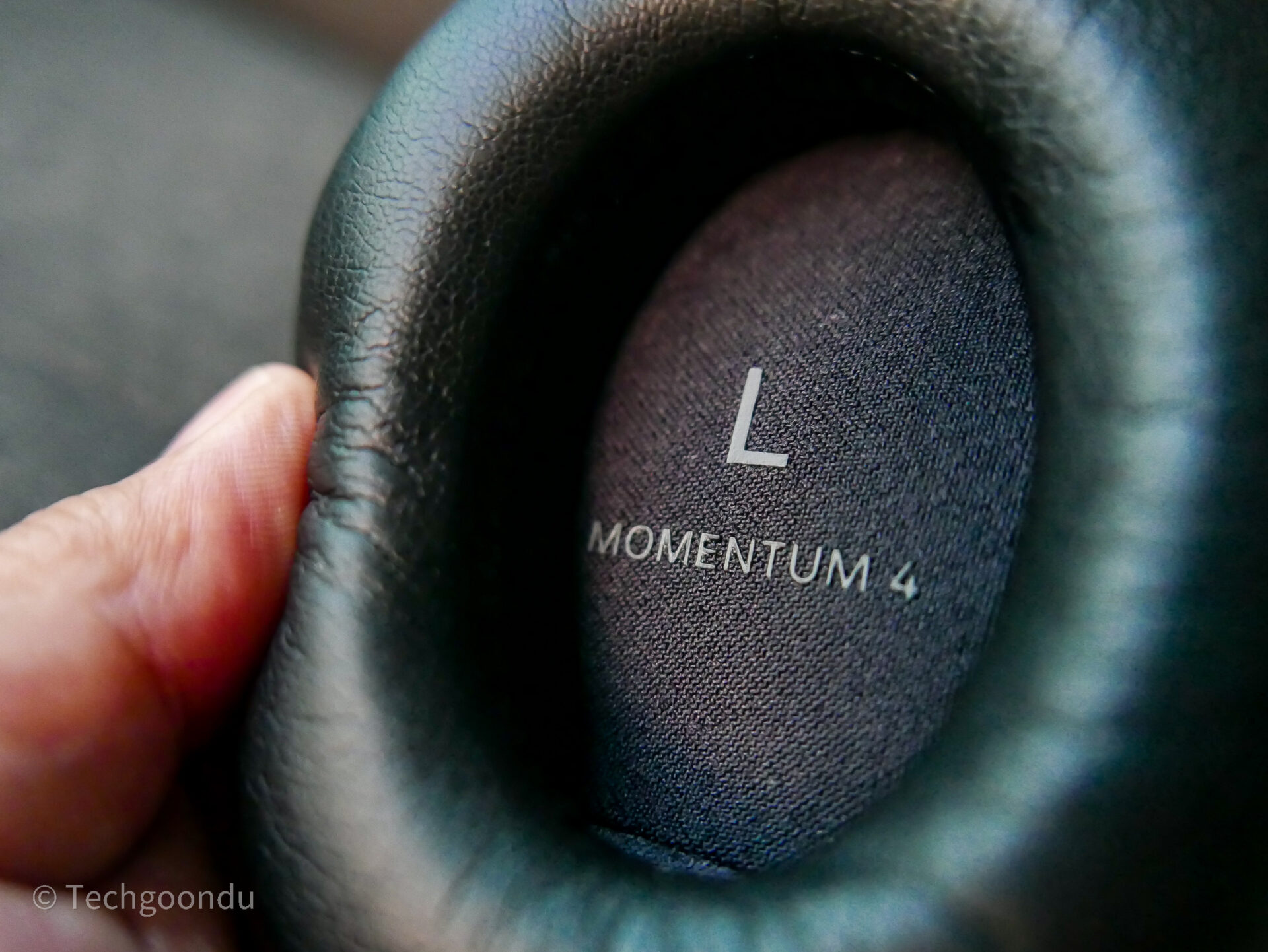 Play Beck's Blue Moon, for example, and the drums come across weighty and focused while the singer's voice is clear and centre in the soundstaging.
With Tracy Chapman's Give Me One Reason, the bass guitar comes across nicely without being intrusive and headache inducing. The drums also strike with enough attack and pace.
For something really pacey, I fired up The Chemical Brothers' Out of Control and you can sense the, erm, control that the headphones have over the fast beat, while keeping vocalist Bernard Sumner's vocals clearly separate from the electronica.
If there is one thing I'd like the Momentum 4 Wireless to have, it is a bit more detail. I feel that there is some more information that can be extracted from some tracks that you may be able to hear with perhaps larger (albeit less portable) headphones.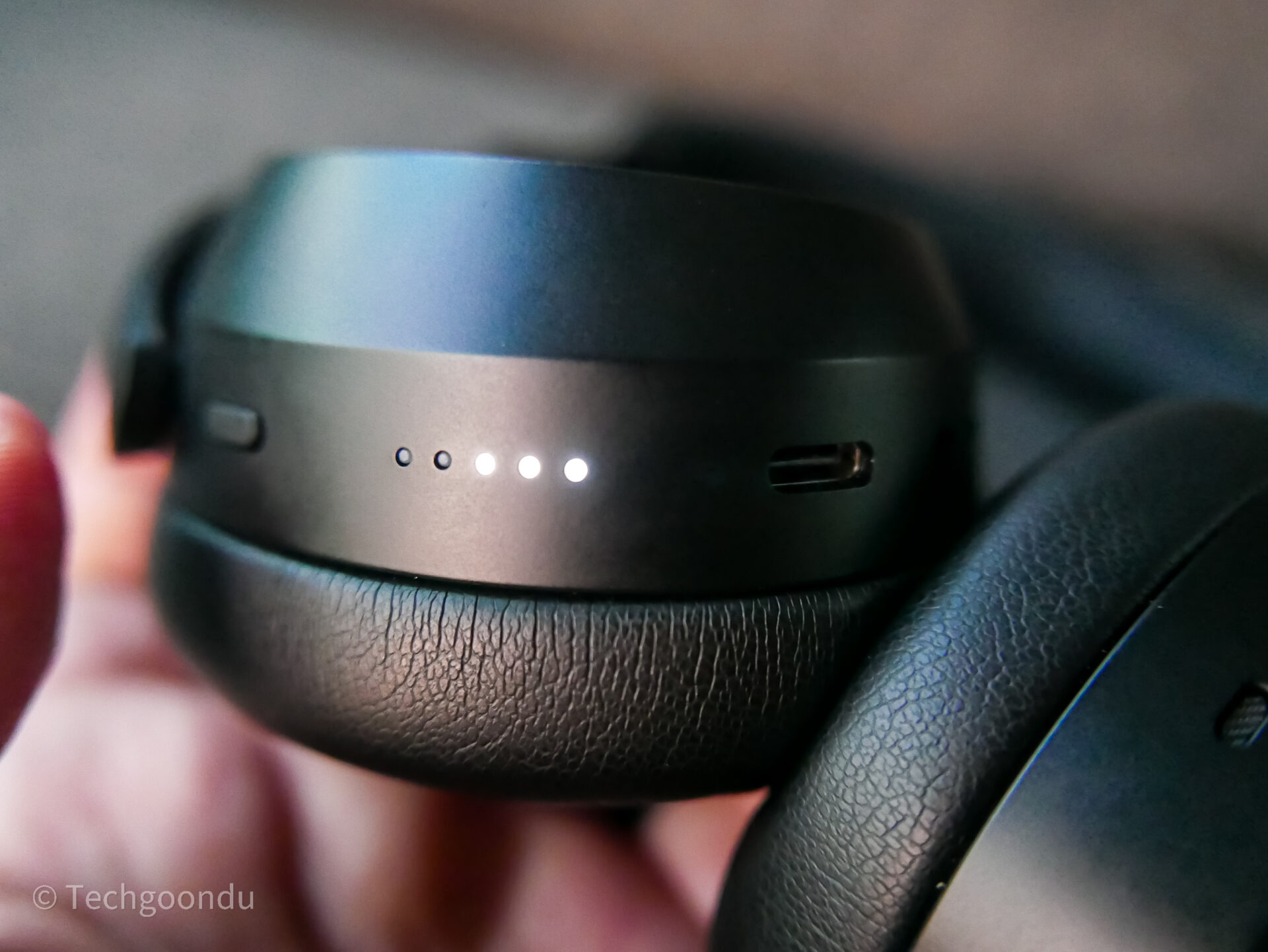 I am happy with the Sennheiser default setup but you can also use the mobile app to tweak how the headphones sound. Like with Sony, I'd say the German company has a great app.
Unfortunately, you can't change the touch controls on your right ear cup for playback or volume, for example. Still, these controls are responsive and useful when you want to pause a track quickly to answer someone calling to you, for example.
What about keeping out external noise? Well, the active noise cancelling (ANC) does a very good job along with the padding on the ear cups to dispel noise from a crying kid or someone playing (poorly) a musical instrument.
Chatter and traffic noise certainly are no issue when I'm listening to music in a closed, air-conditioned room. I didn't have a chance to try the ANC on a plane, however.
Surprisingly, the Momentum 4 Wireless headphones offer as much as 60 hours of playback via Bluetooth and with ANC turned on. This is much longer than most rivals, which usually provide about half of that.
Plus, like recent Sennheiser audio gear, the new headphones also works with the aptX adaptive codec, which is supported by Qualcomm-based smartphones and tablets to deliver smooth yet high-quality music streaming over Bluetooth.
These features could be a deciding factor for many potential buyers who are spoilt for choice today. Besides the Sennheiser headphones, they also can consider competitively priced alternatives from Bose and Sony.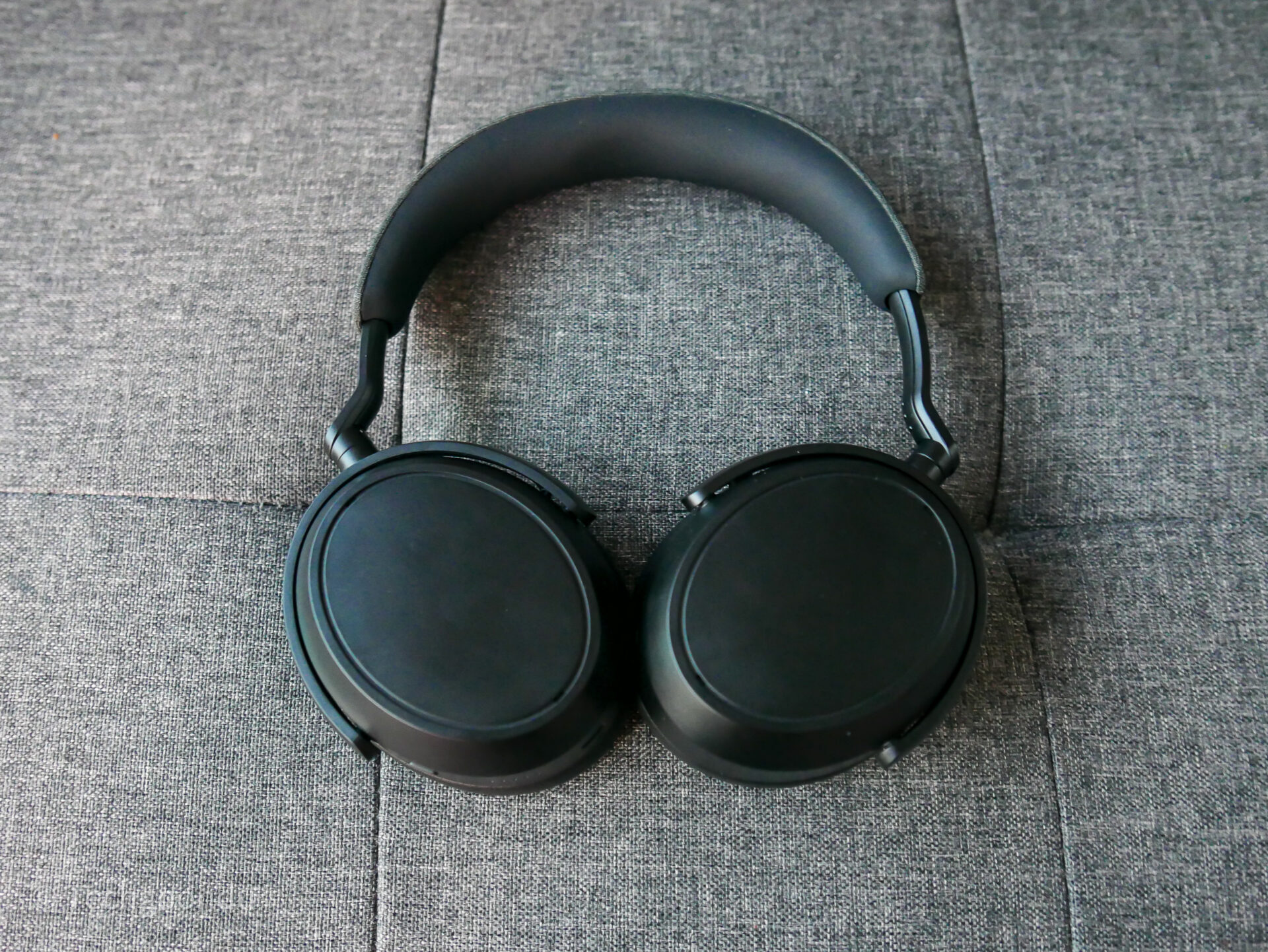 As a neutral, there really is little to choose between the various options in terms of music quality.
The choice could be down to personal preference – Sennheiser does it for me for its neutral-to-lean presentation, though Sony often lets you tune down the bass a little for a great sound as well.
Prices are also competitive. The Momentum 4 Wireless headphones are going for S$499 in Singapore, which is costlier than the S$354 Sony WH-1000XM4, though similarly priced to the newer S$499 WH-1000XM5 and Bose QuietComfort 45.
To be sure, the Sennheiser Momentum 4 Wireless are a safe bet if you want a pair of wireless headphones that sound great and are portable enough for a flight. Do listen to the others in the same price range to see which you prefer.