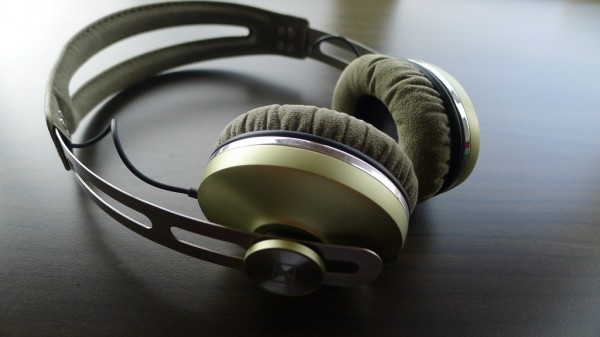 As you might have guessed from its name, the Momentum On-Ear is Sennheiser's more compact variant to its stylish Momentum headphones unveiled months earlier.
Like its predecessor, this street-style version comes with a high-quality finish. The metallic touches look impeccable (I don't expect less from the Germans), the head band feels solid and even the four colours on offer look unique without screaming "I'm different".
There's a classy feel about these Sennheiser headphones, down to the nice portable case that lets you carry them on your travels. If you liked the "over ear" style of the original Momentum, you'd find that the design DNA is present in the newer, smaller version as well.
Okay, there's no exotic leather head band, but for S$299, they still look very polished. Indeed, much better many loud and over-the-top rivals.
Little touches matter here. The removable cord, for example, is inserted and secured to the headphones with a twist. That's a simple but smart way to ensure it doesn't get yanked out accidentally.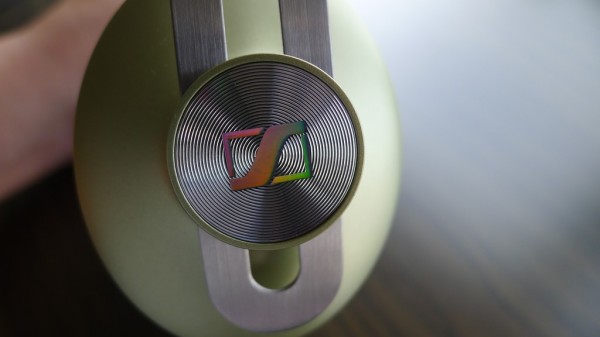 Thankfully, too, unlike so many rapper-branded, street-style headphones, there's some good audio quality in the Momentum On-Ear.
The portable cans produce a sound that should please folks who want to get away from the jarring and highly-coloured audio from many other lifestyle headphones.
The Momentum On-Ear seems to cleverly stay in the popular middle ground. You probably won't get the fine-grain detail you'd hear on Sennheiser's high-end HD series, but there's great bass extension and control that belies its small size.
With fast pop or dance music, the Momentum On-Ear keeps pace well. When it comes to the beat, there's little to give away the game. Thankfully, there's none of that bloat and overplayed low-end that's very common today.
If you're into female jazz vocals, these compact cans impress too. With tracks from Spotify and high-def FLAC downloads from HDtracks.com, the all-important mid-range comes across as smooth, gentle and quite rounded. I'd have liked more shine to the vocals, but surely, the singers do not sound flat at all.
Without being too aggressive or laid back, tracks from Norah Jones and Venissa Santi I listened to made me enjoy the music rather than listen out for details intently. The Momentum On-Ear is a crowd pleaser.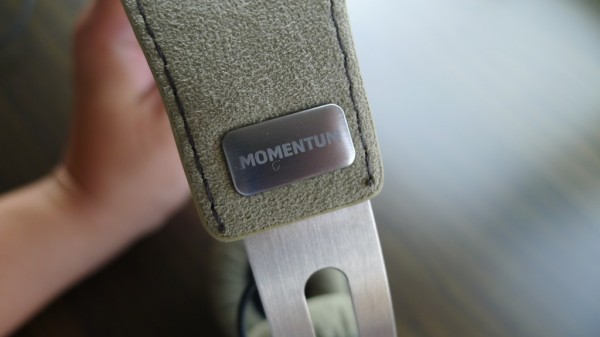 To be fair, you can detect there's some roll-off at the top-end, which is inevitable, and which probably prevents the sound from being brittle.
It's better that these compact cans do 90 per cent of the work very well, rather than be known to do badly at the most demanding 10 per cent and affect the overall performance.
I listened to the headphones, by the way, through my Google Nexus 10 tablet, Samsung Galaxy S4 phone and an HP laptop. There's little worry about driving the headphones, given its low 18-ohm nominal impedance.
I may not use the Momentum On-Ear at home if I can afford more comfortable – that is, a pair of larger, over-ear – cans and can drive them with a separate amplifier.
Personally, I'm not crazy about small cups pressing on my ears for support. However, that's not to say the Momentum On-Ear feels uncomfortable – the foam is great, as is the adjustable fit.
And as a travel companion every day on the subway, the Momentum On-Ear gives you great sound while looking good. You can surely do a lot worse with many other lifestyle headphones at this price.