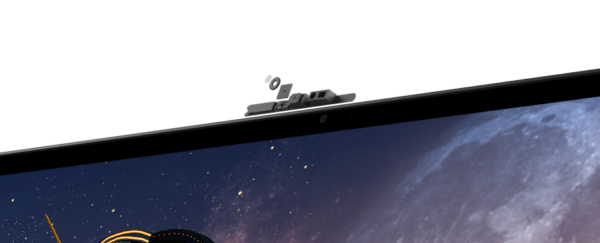 Dell's new XPS 13 ultralight laptop will come with a webcam that is squeezed into its slim bezels, solving an awkward problem known as "nose cam".
At a launch event at CES in Las Vegas today, the PC maker said it developed a new camera that fits into the bezel at the top so that it no longer has to be placed at the bottom of the screen.
Over the past few years, the XPS 13 has been well received as a thin and light laptop (read our review), but the camera at the bottom meant that it often pointed up at a user's nose rather than the middle of his face during a videoconference.
This was a known problem, said Dell executives today, but until now, it had not managed to come up with a camera slim enough to fit into the laptop's skinny bezels.

Though a seemingly small update, the new 2.25mm camera is an important differentiator as more PC makers come up with a slim-bezel design. Asus and Acer are among those with similar svelte designs that are becoming the "in" thing in 2019.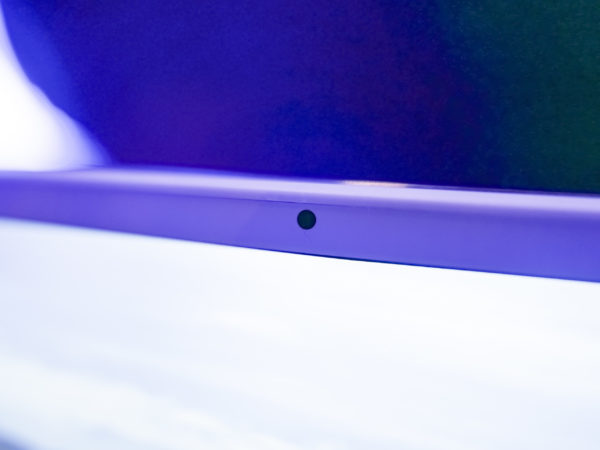 The camera on the XPS 13 will work in low light and offer HD resolution, so there is no compromise in terms of image quality despite its small size, according to Dell executives.

As a flagship laptop, the new XPS 13 sports an Intel eighth-gen Core i3, i5 and i7 processor, up to 16GB of RAM and a PCI-e solid state drive (SSD) with as much as 2TB in capacity. As with the past, the 13.3-inch screen comes with either Full HD (1,920 x 1,080) or 4K (3,840 x 2,160) resolution.
The 2019 model, also known as 9380, will support Dolby Vision as well. That means higher contrast and more eye-catching visuals on, say, Netflix videos that support the high dynamic range (HDR) standard.
Previous XPS 13s already have HDR but this year's will work with Dolby's version as well. This will be a boon to movie buffs who want high quality on the small screen.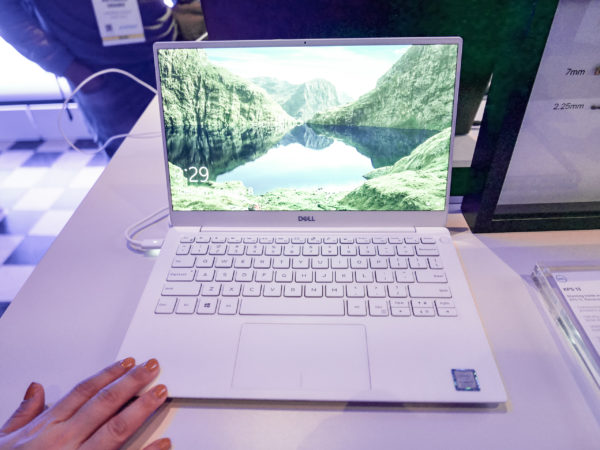 Perhaps a more practical improvement is the new Dell Mobile Connect app, which lets users get mobile notifications on their laptop and also transfer files easily from their Dell PC to a mobile device.
Touted as a Dell-first innovation, the new app will let users get notified briefly even if they are in a virtual reality (VR) gaming session. Yes, stop saving the world briefly to reply to a message from your mom.
The XPS 13 is one of several new laptops out from Dell, which also launched new gaming PCs with Nvidia's just-announced graphics chips and a large 55-inch 4K OLED monitor.
As with many PC makers at CES, it is trying to catch a rising wave after a stabilising year in 2018 that saw flat to modest growth in the market.
The new XPS 13 is out now in the United States for US$899.99. A Singapore launch is expected shortly after, as with previous Dell launches.