Sony has unveiled a range of new laptops refreshed with Ivy Bridge chips, including its top-of-the-line, super skinny, VAIO Z (pictured on top).
Other than the souped-up specs – including a quad-core i7 processor, a speedy solid state drive (SSD) and improved power efficiency with rapid boot and wake – the VAIO Z also sees a slight redesign.
It's still beautifully flat at just 16.7mm thick, and weighs a mere 1.19 kg. The 13.3-inch display's resolution remains at 1080p, which is more than enough for a screen that size.
Its accompanying Power Media Dock also has upgraded innards, but is mostly the same as its predecessor: 1GB of Radeon graphics, a Blu-ray disc drive and additional ports.
The keyboard, however, remains disappointingly shallow. Using the keyboard will demand hours of practice before you can master typing on it. It hardly offers any tactile feedback, and feels a bit cramped.
The most obvious difference would be the slight changes to its design. The VAIO Z's lid is now made of glossy carbon fibre, and is a natural fingerprint magnet. Personally, I have always preferred matte finishes.
The newly minted model is also more angular than last year's rig. Sony calls it a "hexa-shell" design, which brings greater strength and durability. It looks nice, but the earlier VAIO Z definitely looks smoother.
The slight changes in design may make the new VAIO Z less appealing to some, it's still a fantastic laptop made better by an upgraded hardware profile. The innovative dock offers additional power and ports when you're at the desk, so the laptop unit can remain thin and light.
The major drawback with the VAIO Z has always been its steep price tag.  At S$3,999, it's best to spend a nice quiet evening with your wallet until a suitable moment comes up for you to breach the topic of buying one. But at least Sony didn't raise the price after upgrading its specs. Plus, this is a 15th anniversary made-in-Japan model that comes with and an engraving on its spine to prove it.
But if you're looking for a cheaper VAIO-branded ultrabook, Sony also has an answer.
The new VAIO T series satisfies the ultrabook criteria, and comes in 11.6-inch and 13.3-inch varieties but have the same resolution of 1,366 x 768 pixels. They're not as thin and sexy as, say, the Samsung Series 9 ultrabooks, but you get a wide variety of ports on the chunkier laptop.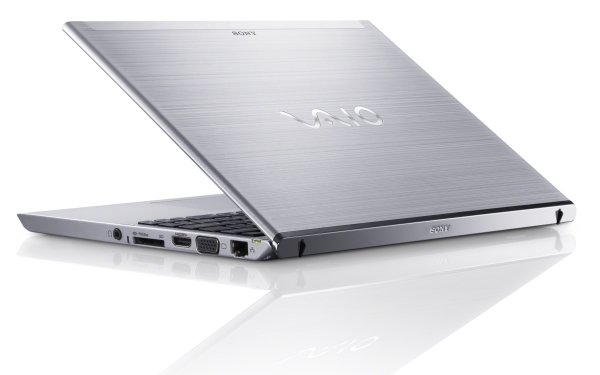 In addition to full-sized HDMI and VGA ports, you also get an Ethernet port, USB 2.0 and 3.0 ports, as well as an SD card slot.
The T series also features audio enhancements that boost volume levels without distortion and an "Exmor for PC" web camera that's touted to capture sharper detail, richer colours and higher contrast even in low light.
Interestingly, while most laptop manufacturers are going all out with SSDs, the VAIO T comes with a combination of a 500GB hard disk for more storage and a 32GB SSD for faster boot times. However, the hard disk is of the 5400 rpm variety, so again, there's some trade-off involved.
Both models of the T series will retail for S$1,299. Why isn't the 11-incher cheaper? A Sony spokesperson said it takes more engineering magic to squeeze the same specs into a smaller body, hence the identical price.
This is also the case for the VAIO S series, the high-performance line where you'll find the 15.5-inch model costing lesser than the 13.3-inch one.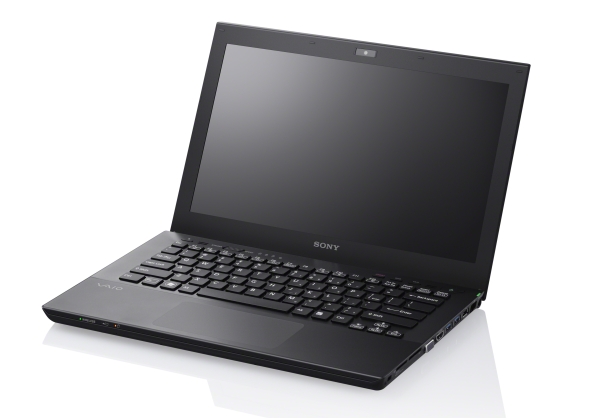 Sporting NVIDIA's new GT 640M mobile graphics chip and Ivy Bridge processors, the S series is indeed packed with power. To allay battery concerns, a battery sheet sold separately will provide that extra juice for road warriors up to a promised 12 hours.
The GT 640M will be great for gaming and multimedia entertainment on-the-go, and like the T series, Sony has thrown in the same audio enhancements and "Exmor" webcam.
Like the VAIO Z, the S series also sports the hexa-shell design which means it can suffer a few knocks without any problems.
All these sound pretty vanilla so far, but here's the interesting part: the S series comes with two innovative features.
First, there's a Kinect-like feature which lets users control the laptop with hand gestures. Users can hold their hand up to the webcam and flick and swipe their way through simple tasks such as play/pause music and slideshows, and adjust volume.
Unfortunately, the gestures work only on Windows Media Player, Internet Explorer 9, MS PowerPoint, and CyberLink PowerDVD. There's also currently no intention to let developers take advantage of the webcam.
The second unique feature should prove the handiest. If your smartphone or other mobile device is running short of power, just plug it into the S series via USB and it will begin charging – the laptop doesn't even have to be powered up!
A 13.3-inch S series (1,600 x 900 pixel display) with a Core i7 processor, 8GB of RAM, 750GB of hard disk storage and GT 640M will retail at S$1,999. Opt for a 256GB SSD, and its price leaps up to S$2,699.
There's also a lower-end 13.3-inch model which settles for a Core i5, 4GB of RAM, 640GB of hard disk storage and a screen resolution of 1,366 x 768 pixels, making it more affordable at S$1,499.
There's also a S$1,899 15-inch full HD model with a full number keypad aimed at business users. This includes Windows 7 Professional, Core i7, 4GB of RAM, 750GB of hard disk storage and GT 640M.
Got any stamina left for even more VAIO models? Then take a gander at the E series, dubbed the "everyday computing" laptops aimed at the lower to mid segment of the market.
Offering a screen-size variety of 11.6, 14.4 and 15 inches, the laptops feature a "wrap around" design with a piece of plastic seeming flowing from the base of the laptop around the back and on to the lid. It's a unique design, to be sure, and certainly looks more tasteful than the existing E series laptops but I have a feeling it's going to be a love-it-or-hate-it design.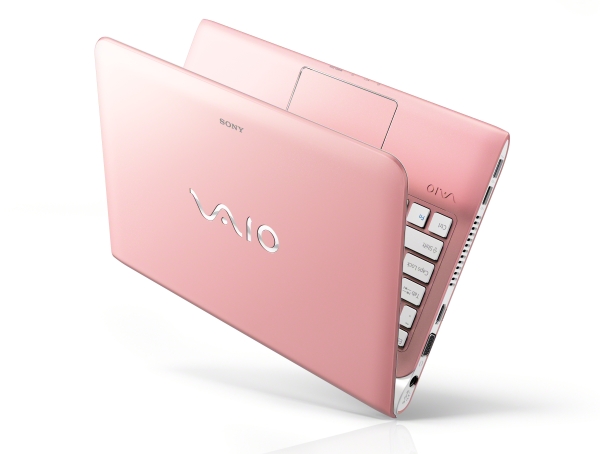 You get the same audio enhancements, unique gesture controls, "Exmor" webcam, and the handy mobile device charging ability.
The netbook is the most affordable of the lot, but comes with a 1.7GHz AMD Accelerated Processing Unit (APU) that melds a microprocessor and graphics chip into a single die, instead of Intel inside. For S$699, you get 4GB of RAM, 500GB of storage space and a 1,366 x 768 screen.
The 14- and 15-inchers come in i5 and i7 varieties, and prices start from S$1,199.
All laptops above will be available from mid- to end- June this year, so there isn't much longer to wait! There's something here for virtually everyone, and I get dizzy just looking at them. But again, it might be worth it to wait until all companies push out their Ivy Bridge laptops so you can pick and choose your favourite.