Brought to you by Brother International Singapore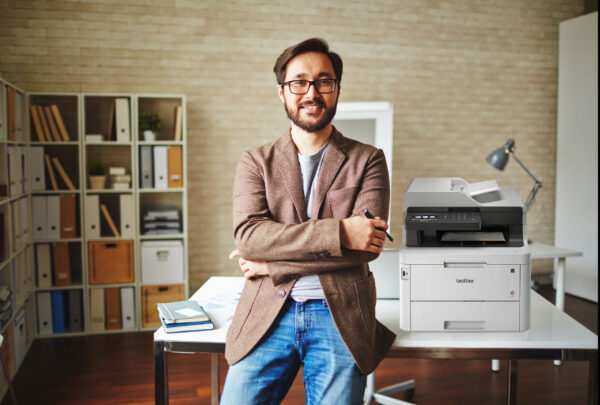 Small and medium businesses (SMBs) are unique in many ways, simply because each one can be so different from the next.
In Singapore, a consultancy firm may have fewer than 10 full-time staff and yet bring in millions in revenues. An SMB can also be one with up to 200 staff, say, a manufacturer operating a factory floor to produce goods.
So, how to choose a printer for a small business? This is always a tough job, because each faces unique a different situation. That said, there are some common points to consider, such as the tightness of cashflow and cost of maintenance, which are also perennial pain points for many SMBs.
With that in mind, here are five points to consider when you are looking to upgrade or buy a new printer for an SMB:
1. How much do you print?
This is one of the first things to consider because ultimately the cost of ownership for a printer will go beyond the initial outlay for the printer itself. Think about the ink refills or toner changes that will come in the months and years ahead.
High-volume printers for small businesses need to address these issues. If you're going for an inkjet printer, say, for a small office, then Brother's Ink Tank technology is something that many businesses have benefitted from.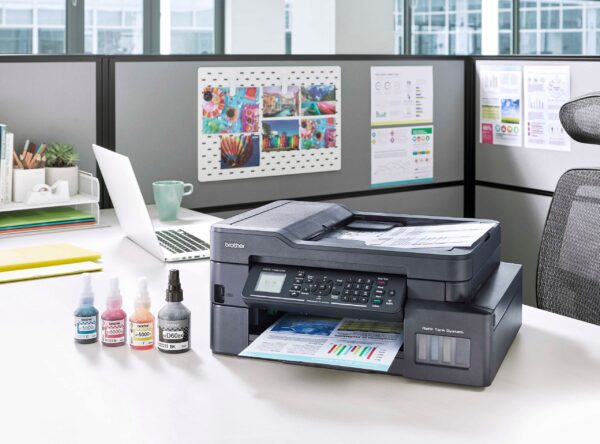 As its name implies, it lets you simply refill the ink in the printer itself, without the need for costly cartridges. The Brother MFC-T920DW is one example of such a printer.
If you print a lot, do consider a printer with faster print speeds, calculated in pages per minute. After all, you don't want users to be jammed up in a queue waiting for their printouts when they can be doing more in the office.
2. Do you do a lot of scanning or copying?
Though the world has gone digital, important business documents are often still delivered in paper form. This means you should look at the scanning or copying capabilities of a multi-function printer that does more than just print.
Particularly useful is an automated document feeder that lets you simply place a stack of documents on the printer to have them scanned quickly. And yes, there are feeders that support dual-sided scans, so you don't have to worry about flipping the pieces of paper.
Brother's MFC-L3770CDW laser printer, for example, comes with multi-page duplex scanning, so all you have to do is make sure the paper is properly placed.
3. Do you need large printouts?
While most printers today will push out A4-sized printouts quickly, there may be instances where you would need a larger A3-sized printout as well.
Think of the presentation you wish to print out as notes to your audience or a quick proof to see if a design works well on paper. This means you have to find a printer that not only does all its other jobs well but has support for A3 prints.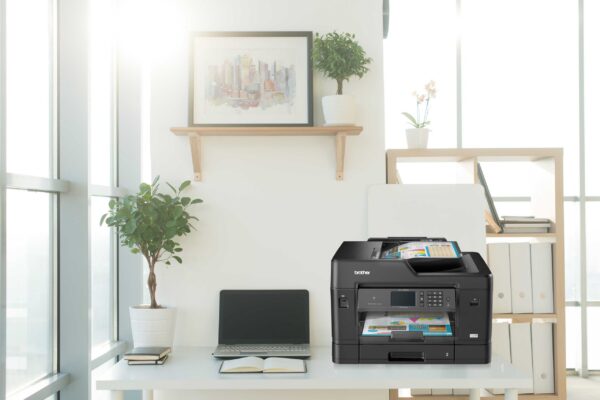 One option is Brother's MFC-J3930DW inkjet printer, which supports the larger sized printers at a resolution of up to 1,200 x 4,800 dots per inch (dpi). Plus, it also does dual-sided printing for the large format as well, bringing added convenience.
4. How many users share the printer?
This is critical because you might want to consider the speed and volume of printing, as mentioned earlier, but also the ease of use of connecting these users to the printer, whatever device they are using.
For example, a user may wish to print an e-mail urgently on his phone without having to log in to his PC. He can connect via Wi-Fi Direct to the printer using his mobile device and print using Brother's iPrint&Scan app.
Alternatively, he can attach the file to an e-mail and send it to the designated email address of the printer. The document will be printed once he keys in the password to release the print job.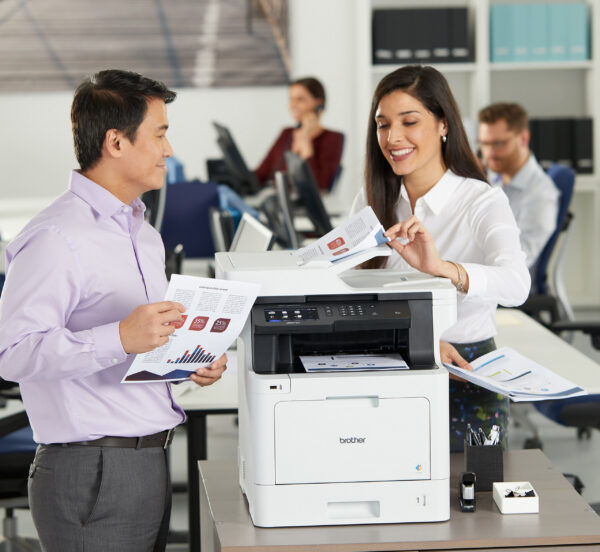 This assumes you already have the network set up on your printer, which will be a must for offices. Plus, in more sophisticated printer models, such as the Brother MFC-L8900CDW colour laser printer, you can make sure that printouts are only collected by the right user.
An NFC card reader here means a user can send a print job over the network, then walk over with his ID card and tap on the printer to release his printouts. This is an important form of data protection SMBs should consider more seriously.
5. How do you wish to handle your documents digitally?
Today's printers do a lot more than just print. They are also like a centrally located device that handles a lot of the data and information that a business needs. Think of the invoices and purchase orders that are routinely printed out.
Today, printers let you manage your documents digitally and intelligently as well. With a sophisticated printers such as the Brother MFC-L8690CDW, you can easily create customised solutions that connect to the printer and ensure that your documents are well managed digitally.
Brother Solutions Interface (BSI), a Web-based service platform, enables developers to easily create a software solution that connects to the printer, bringing more efficiencies and productivity improvements to the office.
Still unsure what printer to get for your SMB? Speak to a Brother representative by e-mailing corporate@brother.com.sg