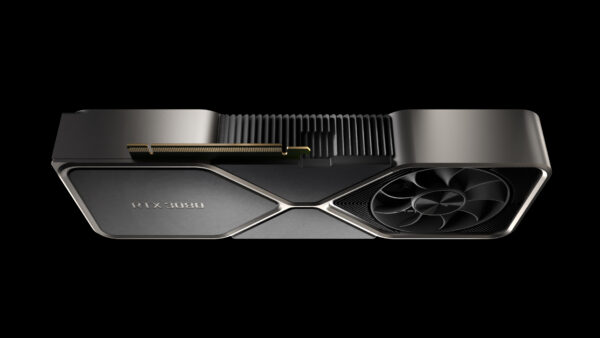 Graphics cards based on Nvidia's much-awaited GeForce RTX 3080 chip are in short supply in Singapore at its launch this weekend, meaning some eager PC games could miss out on the first batch of cards.
Industry insiders estimate that there are fewer than 100 of the new cards in Singapore, given the initial short supply of the chip that promises to more than double the performance from last year's version.
The GeForce RTX 3080 is the first of a new series of Ampere graphics processing units (GPUs) that Nvidia unveiled on September 1. Cards sporting the new chip are slated to ship today in the United States and around the world.
The biggest draw is the huge leap in performance for the same price – US$699 for the RTX 3080-based cards – as last year's model.
Cheaper, mid-priced RTX 3070 graphics cards will be out next month from US$499, and they will be faster than today's flagship RTX 2080 Ti cards that cost more than twice as much at US$1,200.
The big leap in performance, not always the case between generations of new graphics chips, has made many gamers eager to upgrade their hardware.
The new cards will also offer enough performance for the first time to play demanding games on a high-resolution 4K screen, at a relatively affordable price.
Already, many gamers are looking to discard their older cards, some only a few months old, at cut-price discounts on sites such as Carousell.
The good news, according to one PC component distributor, is that there will be a lot more cards coming into shops in the next few weeks, as card manufacturers deliver their own versions, for example, with customised cooling fans.
As is the case with previous generations of new graphics cards, the first ones to hit the market will be based on the chipmaker's reference designs.