The console wars of 2020 are afoot as Sony and Microsoft have announced the launch details of the PlayStation 5 (PS5) and Xbox Series X in Singapore.
If you are looking to upgrade your gaming experience now that you are probably spending more time at home, take a closer look at both Sony and Microsoft's offerings before you decide. 
Sony's PS5 and Microsoft Xbox Series X will both feature 4K graphics for modern games that look so good in realistic detail, AMD's Zen 2 CPU and AMD Radeon RDNA 2 for better gaming and display performance, as well as solid state drive (SSD) that will ensure faster load times for games. No more running off to fix yourself a meal while waiting for your game to load!
And as if deciding between the two isn't hard enough, each console has two variants. Here are some points for consideration.
PlayStation 5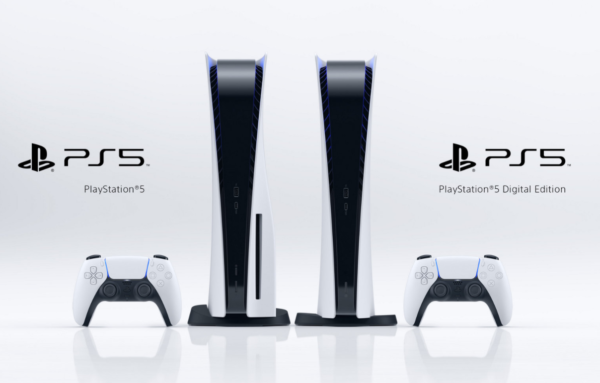 There are two variants of the PS5 – a premium version with an Ultra HD Blu-ray disc drive and a Digital Edition without the drive.
And that's really the only difference between the two variants – in terms of the other hardware, both are the same.
With the PlayStation 5, you can expect exciting, exclusive titles like Final Fantasy XVI, Spider-Man: Miles Morales and Demon's Souls.
For PlayStation Plus members, the PS5 can also download and play some of the best games that were released on the PS4, such as Batman Arkham Knight, Bloodborne, Fallout 4, God of War and Monster Hunter: World.
Official launch: November 19, 2020
Recommended retail price:
-S$599 for PS5 Digital Edition
–S$729 for PS5 with Ultra HD Blu-ray disc drive
Pre-order information:
Pre-orders start on 18 September with major online and offline electronic entertainment retailers, including Sony Stores, Harvey Norman, Best Denki, Challenger, Courts, Play E, Qisahn and many others.
Xbox Series X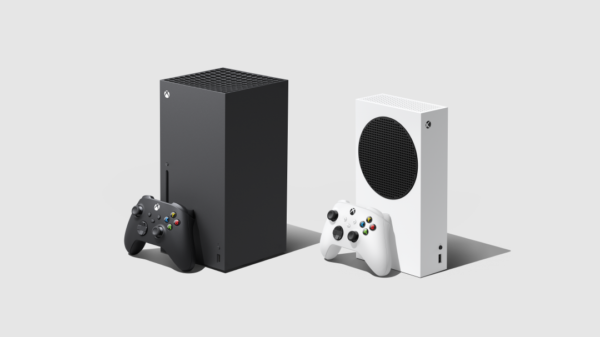 Likewise, there are also two variants for the new Xbox. The premium Xbox Series X has more powerful specs as well as an Ultra HD Blu-ray disc drive, while the Xbox Series S is a digital only edition with no disc drive, and also lower-end hardware (see the comparison table below for more details).
It is not without appeal though – its diminutive form factor is actually very attractive for small living spaces.
Microsoft has also garnered strong support from Electronic Arts. Subscribers of Xbox Game Pass Ultimate and Xbox Game Pass for PC will get an EA Play membership at no additional cost starting this holiday.
This means Ultimate members can enjoy EA Play on Xbox One, Xbox Series X and S, and Windows 10 PCs, and Xbox Game Pass for PC members get EA Play on Windows 10.
Normally, EA Play is a separate subscription at S$6.45 a month. Best of all, you don't even have to get the new Xbox for this!
Currently, the XBox Game Pass Ultimate costs S$19.99 per month and the Xbox Game Pass for PC costs S$14.99 per month, so fans of EA's games like Star Wars, Battlefield, Need for Speed, Mass Effect, FIFA and The Sims will stand to benefit. More details on the Xbox Game Pass here.
Official launch: November 10, 2020
Recommended retail price:
–S$459 for Xbox Series S
–S$699.99 for Xbox Series X
Preorder information:
Pre-orders start on September 22, 2020 at major electronic entertainment retailers.
For a roundup of games to look forward to in 2021 and beyond, check out our picks of upcoming games here.
Versus Battle – FIGHT!
If you are still deliberating which machine is right for you, check out the comparisons below between the top of the line PS5 versus the Xbox Series X, as well as the more budget friendly PS5 Digital Edition versus the Xbox Series S.
Specs
PS5 (Blu-ray disc drive)
Xbox Series X
PS5 Digital Edition
Xbox Series S
Price
S$729
S$699.99
S$599
S$459
CPU
x86-64-AMD Ryzen "Zen 2" @3.5GHz
8-Core AMD Zen 2 CPU @ 3.8Ghz
x86-64-AMD Ryzen "Zen 2" @3.5GHz
8-Core AMD "Zen 2" CPU @ 3.6Ghz
GPU
AMD Radeon RDNA 2
AMD Radeon RDNA 2
AMD Radeon RDNA 2
AMD Radeon RDNA 2
GPU Power (TFLOPS)
10.3
12.15
10.3
4
System Memory / RAM
16GB GDDR6 (448 GB/s)
16GB GDDR6 (10GB @ 560 GB/s, 6GB @ 336 GB/s)
16GB GDDR6
(448 GB/s)
10GB GDDR6 (8GB @ 224 GB/S, 2GB @ 56GB/s)
Storage
Custom 825 GB SSD
1TB PCIe Gen 4 NVME SSD
Custom 825 GB SSD
512GB PCIe Gen 4 NVME SSD
Disc drive
Ultra HD Blu-ray
Ultra HD Blu-ray
None
None
Video out
HDMI 2.1
HDMI 2.1
HDMI 2.1
HDMI 2.1
Dimensions in mm (WxHxD)
104 x 390 x 260
151 x 301 x 151
92 x 390 x 260
63.5 x 275 x 151
Weight (kg)
4.5
4.5
3.9
1.9
Comparing the specs the PS5 and Xbox Series X/S variants, it's clear the PS5 Digital Edition is pretty much the same as the standard PS5 except for the lack of the Ultra HD Blu-ray disc drive.
But for the Xbox Series S, the specs are actually quite different from the Series X, and it's not just about doing without the Ultra HD Blu-ray disc drive.
From the CPU to GPU power to RAM to SSD, the specs are less powerful than its Series X sibling. So even though the PS5 Digital Edition looks a lot more expensive than the Xbox Series S, it's what's under the hood that counts.
But in terms of aesthetics, the Xbox Series S is so small and cute, and looks like it can comfortably fit on any TV console, so it might work out better for smaller homes.
For the other variants, if you have serious space constraints on your TV console, do take note of the dimensions as the PS5 is larger than any of its predecessors. And despite looking like a chunky monolith in the photos, the Xbox Series X with a height of 30cm is actually more diminutive than the PS5 at 39cm.
Of course, the main deciding factor should be the games that you like to play especially for the respective console exclusive titles.
If you already know this, then it's just deciding what might make sense for your budgetary and entertainment demands.
Do you plan to watch 4K Blu-ray movies on discs? For an additional S$130 for the PS5 and S$240 for the Xbox Series X with Blu-ray disc drives, you get a 4K Blu-ray player (standalone models cost S$300) at a discount.