The year so far has been a pretty depressing one, no thanks to the pandemic.
However, for gamers cooped up at home, at least there is good news in the form of more powerful game consoles promising improved graphics by end-2020.
Both Microsoft and Sony are releasing new consoles before Christmas at the end of the year, so this is an exciting time for gamers and also a good time for frugality since we have cut back on travelling and socialising.
The new Xbox Series X from Microsoft and PlayStation 5 from Sony both promise better hardware for better gaming performance, solid state drives which they touted will virtually eliminate loading time and 4K graphics to treat your eyes for gaming on your 4K TV.
If you don't have a 4K TV yet, this is another good reason to save up for one.
Sony's PlayStation 5
Everyone's been waiting to catch a glimpse of the new PlayStation 5 for the past year, and now we finally see it. It has shed its black mantle and is now all in white except for a black core with blue lighting and looks like someone enshrouded in a high collared white jacket.
Anyway, it doesn't really matter how it looks as long as we can still play wonderful games on it, right? Check out its aesthetics in the hardware reveal trailer:
What can we look forward to on the PlayStation 5 (PS5)? It boasts more powerful hardware, including a solid state drive (SSD) that promises "near instant load times" for installed games and a more powerful graphics processor which means graphics will be markedly improved.
The PS5 will support 4K gaming, as well as ray tracing for much better lighting and shadow effects as well as 120 frames per second (FPS) for compatible games.
The PS5 is also said to support 8K output but it remains to be seen how widely adopted the 8K technology is in game content development before it becomes a real consideration.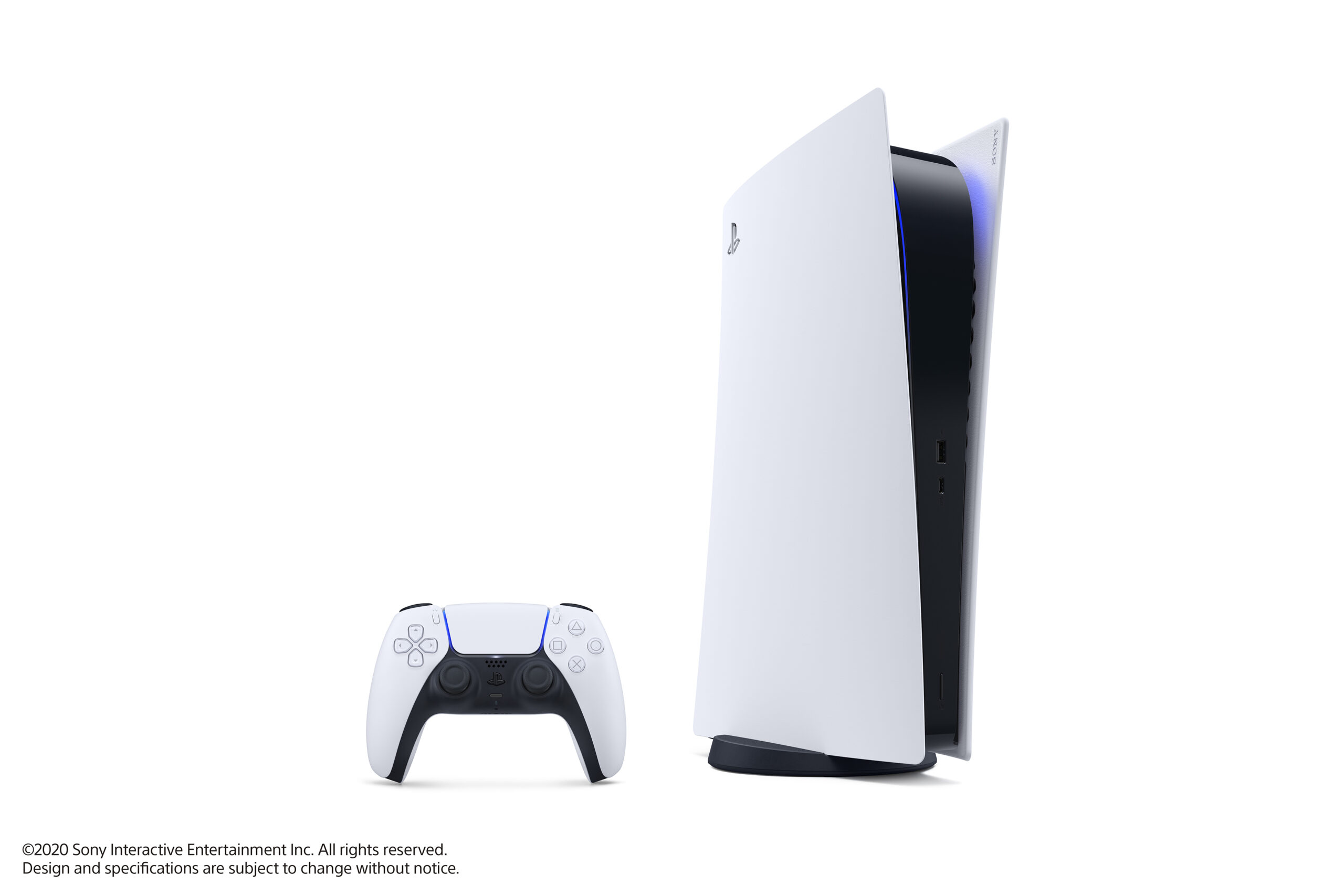 The PS5 will launch in two options: a standard model with an Ultra HD Blu-ray disc drive, and a "Digital Edition" without an optical drive, which means you will probably have to get all the games by downloading from the PlayStation Store.
The PS5 also features a completely redesigned controller – now called a "DualSense" versus "DualShock" of PS4 – that looks slightly broader than the DualShock, and will be in white to match the console.
And another great piece of news – PS5 will be backwards compatible with the top 100 PS4 titles at launch, and eventually with most of the PS4 titles, so you can still play with your beloved PS4 game collection on a more powerful console.
The new PS5 console will be launched in Q4 2020, just in time for Christmas presumably. Pricing will be announced at a later date but I'm guessing it will cost more than the PS4 Pro when it was launched in Singapore at S$599 back in 2016, so start saving up now!
Xbox Series X
Microsoft's Xbox Series X will go head to head with the PlayStation 5, to be launched also during "Holiday 2020".
In case you missed the earlier reveal at the end of last year, here's the trailer from December 2019 on how the Xbox Series X will look like and what it promises to do:
In terms of hardware prowess, the Xbox Series X can support 4K at 60FPS, with a possibility of up to 120FPS, including support for Variable Refresh Rate (VRR), and 8K capability (again, it's actual usefulness depends on what kind of 8K adoption).
According to Microsoft, Xbox Series X is powered by the Xbox Velocity Architecture that consists of an NVME SSD, hardware accelerated decompression blocks, a brand new DirectStorage API layer and Sampler Feedback Streaming.
What does all that mean? More speed, more beautiful graphics and more power! The Xbox Series X promises faster load time as well as instant switching between games and instant resume, as well as the ability to "explore worlds in greater detail".
Thanks to backward compatibility, you can expect your gaming legacy of thousands of your favorite games across four generations of gaming.
All your Xbox One gaming accessories, and industry-leading services like Xbox Game Pass will be available when you power on your Xbox Series X in Holiday 2020. Hope you are still hanging on to your old Xbox game discs!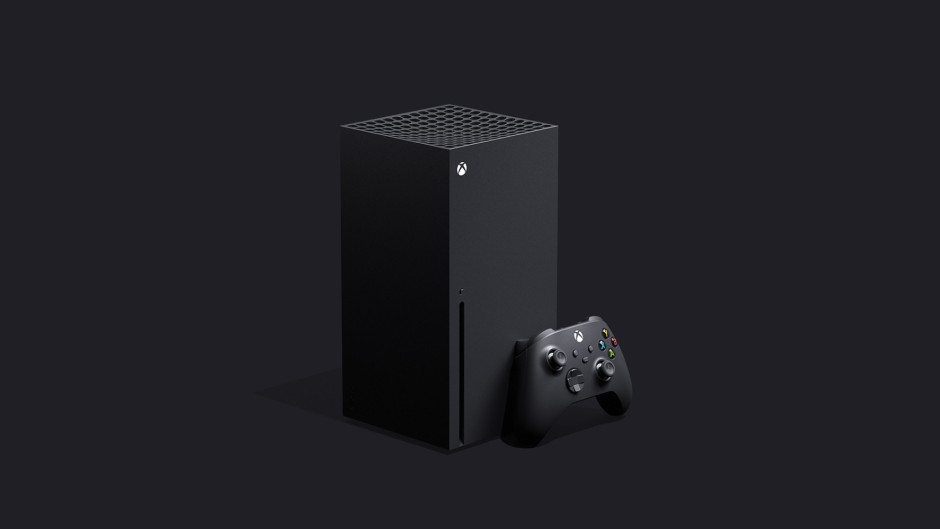 Some titles like Halo Infinite will be called "Xbox exclusive", but since all Xbox games in the future can be played on the PC running Windows, the label really just means that the games are "Microsoft exclusive".
It seems like Microsoft's strategy isn't so much selling the new Xbox Series X console. Rather, the main draw is the Xbox Game Pass, a subscription-based gaming platform.
The price is also not yet revealed, and Microsoft would probably want to wait and see what price the PS5 will be launched at.
Both Sides Now
What does it mean for gamers then? Apart from taking sides in the console war, if one can afford it, get both.
But for PC gamers, a solution is looking increasingly obvious. Since most of the Xbox Series X games can be played on the PC anyway, PC gamers with a souped up gaming rig might feel there isn't much reason to invest in the console. The money is better spent on an Xbox Game Pass subscription for the PC.
So is there a compelling reason to get an Xbox One Series X? Yes – if you don't already have your gaming rig hooked up to your living room big screen 4K TV, or your PC is getting on a bit and is not able to handle the demands of the upcoming graphics intensive games.
Or you have spare cash, a huge empty space on your TV bench waiting for the Xbox Series X and want a fuss free gaming experience without navigating the operating system.
No – if you already have a state-of-the-art gaming rig hooked up to a big screen with a controller.
Of course, what good are consoles without good games? Do check out our story on the 20 most exciting games this holiday season and beyond.