With everyone hunkered down at home in Singapore starting today, now may the time to fire up a few games that you've been missing out on previously.
From a game that gets you moving at home to nostalgic titles from old, here are a few suggestions to tide you over this period. It's time to level up a few achievements too!
Get fit!
If you are growing more like a couch potato with every day that passes, what about playing a game that makes you fit as well? The Ring Fit Adventure game on the Nintendo Switch will get you on your feet and trim some of the jiggly bits too!
The kit comes with a ring and a thigh strap. You have to place the two Joy-con controllers from your Switch console. Thus armed, you need to perform various physical actions like running on the spot, squeezing the ring, squats and twists to control your character in the game.
By defeating enemies, you gain experience points that will let you level up and gain new skills to fight the bad brawny dragon, Dragaux.
Sure, the game isn't as immersive as the many other games of today but it gets you on your feet and burns off some calories, and it's fun to play with the kids as well, so why not?
The only prohibitive thing is its price – if you manage to save some money during this time and can afford it, the Ring Fit Adventure game and workout kit can be purchased from online retailers for around S$279, cheaper if you can get some coupons and limited time deals.
Get learned!
Don't go soft in the head, binge-watching too much Netflix! Learn something new and discover your own enrichment classes with Minecraft.
Check out Minecraft Marketplace for some free modules to explore on the Minecraft Education Collection, which are supported on Windows 10, Xbox One, Switch, Android and iOS Minecraft editions.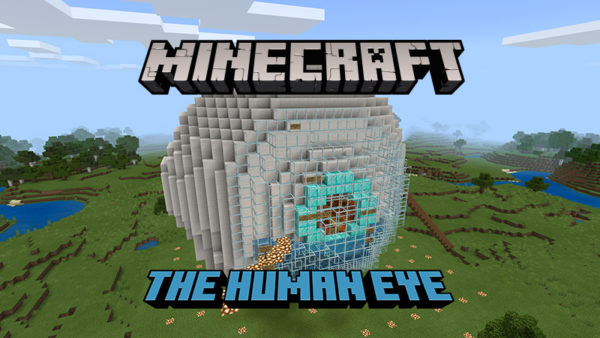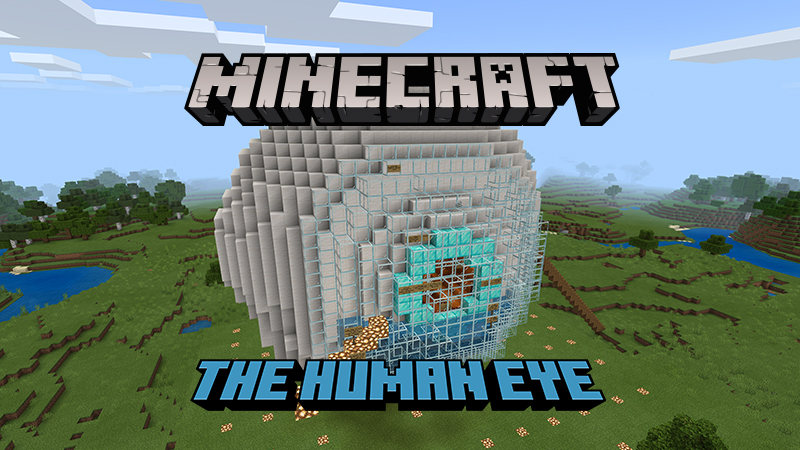 You can learn about marine biology and human anatomy, manage a city and solve energy problems, and even explore the International Space Station in a module developed in collaboration with NASA!
For parents, it's a great opportunity to bond with your kids over Minecraft, and see for yourself what a great learning tool it can be.
Get happy (or get gloomy)!
Too much doom and gloom in the news? Escape for a moment in games that whisk you away in a fantastical world full of wonders to explore.
Titles such as The Legend of Zelda: Breath of the Wild, Super Mario Odyssey, Final Fantasy, Animal Crossing, Stardew Valley, Ori and the Blind Forest and, more recently, The Will of the Wisps, will capture your imagination and take your mind off the worrisome state of affairs in the world today.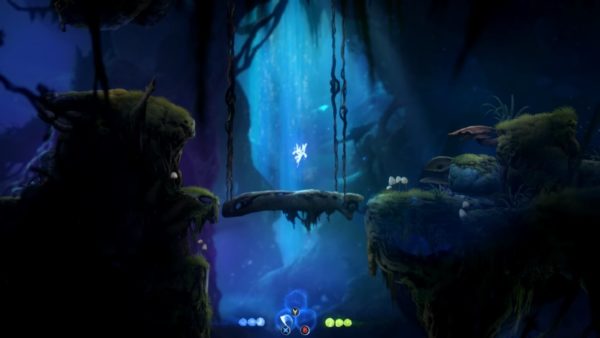 If you are looking at games to enjoy with your little ones, some good options include the Lego series with their silly, slapstick humour (such as Harry Potter, Marvel Super Heroes, Jurassic Worlds and Star Wars), Terraria, and Minecraft.
For Minecraft's survival mode, the zombies and skeletons might be a little scary for young children – if so, change the mode to "Peaceful" for some stress-free exploration.
And if you enjoy a darker, scarier and more disturbing world to put things in perspective, survival horror games that deal with infections, zombies and post-apocalypse scenarios can serve as fantastic cathartic release during this time.
Some recommendations include Resident Evil, The Last of Us, Days Gone, Dying Light, Metro, S.T.A.L.K.E.R, Wasteland, Fallout and their related franchises. At least when there is a real zombie or doomsday apocalypse, you will be all the more ready for it.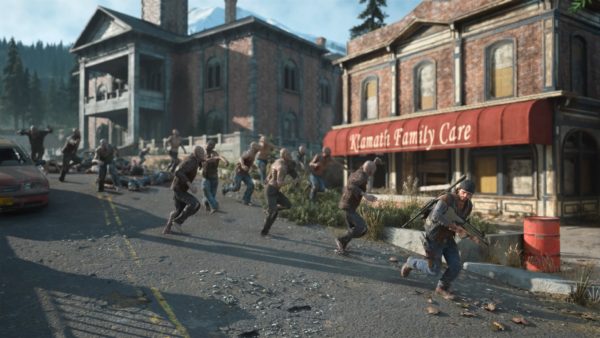 Get together (virtually)!
Feeling lonely with all that social distancing? Join your friends for some fun together online.
Party up for some team PvP action in DOTA 2, hone your tactical Real-Time Strategy skills in Starcraft 2, team up to do a heist in Grand Theft Auto Online, join up a posse on Red Dead Online or shoot up a storm in Overwatch.
If you don't mind losing yourself in an immersive world that is hard to pull yourself out from, you can take part in Massively Multiplayer Online Role-playing games (MMORPG) like World of Warcraft, The Elder Scrolls Online, and Star Wars: The Old Republic with players around the world.
Just don't be surprised when the next time you look at the clock to see hours have unknowingly passed by.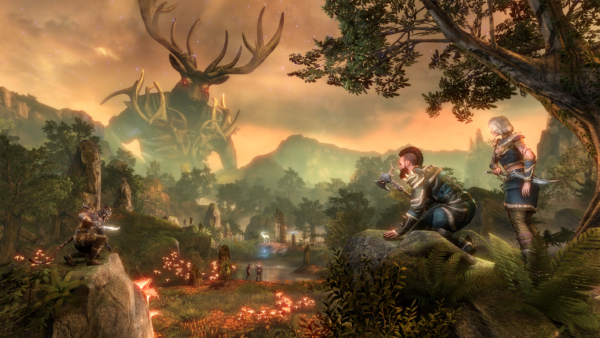 For some intense team-based tactical shooting, grab your friends and team up in Tom Clancy's The Division 2, Tom Clancy's Rainbow Six Siege, Call of Duty: Modern Warfare and even the classic Counter-Strike: Global Offensive (CS: GO).
With games that can be played cross-platform, there's no reason to leave anyone out. Examples include Fortnite, Minecraft, Call of Duty: Modern Warfare, as well as PlayerUnknown's Battlegrounds (PUBG), although the latter is crossplay-enabled for Xbox One and PS4 only.
Get immersed!
Since you can't get out and meet people IRL (in real life), why not explore a vast virtual world while chatting up and helping out NPCs (Non-playing characters)?
Some of my favourite open world games include The Elder Scrolls series – Morrowind, Oblivion and Skyrim, Red Dead Redemption I and II, Assassin's Creed: Origins and Odyssey, Horizon Zero Dawn, Final Fantasy XV, The Witcher 3: Wild Hunt, as well as the Grand Theft Auto, Watch Dogs and Saints Row franchise.
If you have regretted not completing these long running games 100 per cent, now's the time to satisfy the completist in you by hunting down every collectible and finishing all the side quests.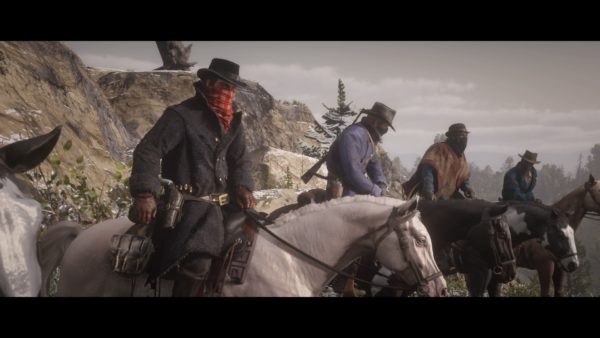 Get nostalgic!
It's time to dust off the games (virtually) that you had hoarded during previous GoG or Steam sale and start playing them.
Instead of chasing the latest high priced new releases, you now have some time to revisit the nostalgia of some classic and highly rated, "must play" games that you have always wanted to play but had never dared to commit.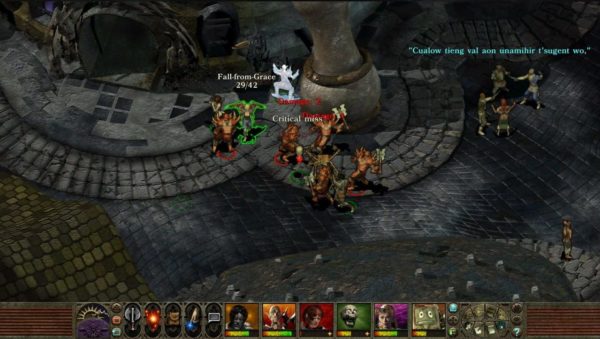 If you are not too bothered by dated graphics for some of these titles, you can discover some of the best writing, characters, stories, gameplay and atmosphere ever produced in games.
Recommendations include the following titles and series: Planescape: Torment, Baldur's Gate, Neverwinter Nights, Dragon Age, The Elder Scrolls, Half-Life, Bioshock, Portal, Divinity, the older Assassin's Creed, The Witcher, Final Fantasy, Fallout and Mass Effect titles.