Brought to you by SPTel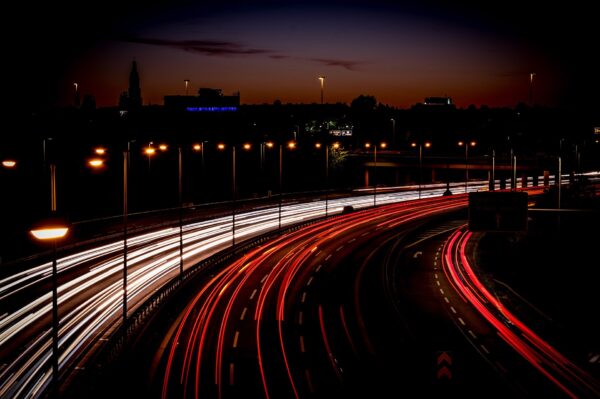 Many of today's transformation efforts, from digitalised factory floors to smart retail outlets, require the use of sensors and other connected Internet of Things (IoT) devices to feed them data for analysis and decision making.
The connected machines in a factory, for example, could send data on the yield of a manufacturing process, allowing managers to adjust its configuration to improve efficiency and output.
At a smart retail outlet, sensors could help track footfall as well as the items that attract the most interest, thus enabling a store manager to proactively stock up on items that are moving fast.
However, in many transformation stories, the challenges involved are often left unsaid.
Fast IoT deployment, efficient data collection and high application performance all need to be weighed and measured against time and cost.
Getting IoT deployed to automate your business operations may be easier said than done, with the hassle of managing multiple parties for the device gateway, management platform, computing resource and connectivity. This can also result in hefty investment and subject your business to additional CAPEX.
Then there is the problem of device performance. An on-premise solution will have the lowest latency but is expensive to deploy and your costs only increase with multiple location use cases.
Some businesses may choose to process all their data on the cloud to lower their upfront investment and operating cost. However, this increases latency as the cloud servers may be hosted in a location that is significantly farther away.
That's not to mention the additional cost of bandwidth required for transmitting data intensive solutions, such as video analytics, to cloud resources.
Consider the example of a simple face recognition sensor at a gate. The processing of the image data as well as the matching of IDs is best done near the edge of the network instead of a round trip to a cloud server. This is where a fast connection at the edge is beneficial.
In light of these challenges, how can organisations move towards IoT adoption while resolving performance and cost issues?
SPTel's IoT as a Service (IoT-a-a-S)
With SPTel's state-of-the-art network and award winning IoT-a-a-S solution, IoT deployment is made simple.
This one-stop solution removes the hassle of managing multiple parties. Simply provide the sensor, connect it to their device management platform and leverage their resources for computing and connectivity needs.
What's more, SPTel's offering is available as a subscription service, the first in Singapore. With it, a business can deploy IoT easily and quickly without hefty upfront investment in technology that it may not be able to maintain, manage and update.
IoT devices can also connect to edge computing resources for low-latency performance without having to invest heavily in on-premise solutions.
Because of SPTel's pervasive hubs around the island for edge computing, customers can be assured that computing is done closer to the data source.
This means a shorter distance while also reducing the need for extensive backhaul to the cloud or data centre, lowering bandwidth requirements.
Businesses will also benefit from seamless data processing with compute, storage and analysis all on SPTel's IoT-a-a-S.
This multiprotocol and open API platform ensures interoperability across sensors and gateway requirements to provide holistic and integrated IoT deployment and operations management.
Try out SPTel's IoT service
There is wide variety of applications that SPTel's offering can work with because the platform is IoT protocol agnostic.
These could include public safety and security systems, transport, public amenities such as street lighting, energy and water resource management, lift monitoring and other facilities management services.
No matter the application, SPTel will be the single provider to take care of the requirements, end-to-end. This includes application enablement, device access, data collection, processing, storage, and network transport.
For now, SPTel's IoT-a-a-S is available as a free trial, with 50 per cent subsidy on pilot fees for a limited time.
It gives IoT service providers an all-in-one solution for device management, edge computing, IoT gateway (Wi-Fi and LoRa) and backhaul connectivity to support their operational requirements for application hosting.
Supported and funded by Enterprise Singapore, this introductory programme will serve as an innovation incubator, providing aspiring partners, SMEs and enterprises a ready platform for IoT deployment and testing at a subsidised rate.
For businesses that are unsure where to start to transform their operations with IoT, there are a number of resellers that work closely with SPTel to provide solutions through their IoT-a-a-S offering.
With expertise in a wide variety of verticals, including lift management and pest control, these partners bring industry expertise along with the award-winning technology that SPTel provides.
In other words, there's never been an easier way to get started with an IoT deployment today. SPTel's IoT-a-a-S is the first step for many businesses looking to a digital future.
To find out more about SPTel's IoT-a-a-S programme, download the whitepaper here. Sign up here for complimentary webinars as part of SPTel's virtual event.