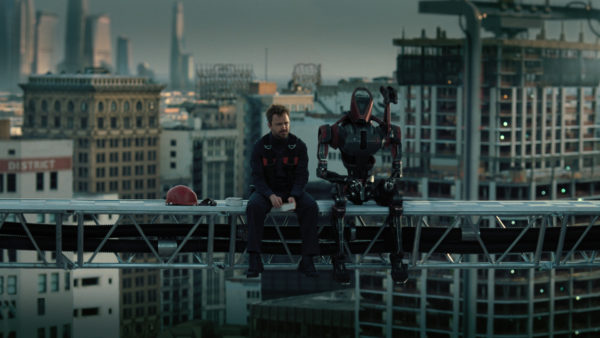 StarHub is bundling fibre broadband, pay-TV programmes and a Netflix subscription at a discount, in a bid to tie down customers in a fiercely competitive market.
Singapore's number two telecom operator is also promising to offer the convenience of a single bill to those who sign up to a two-year contract, even as consumers have unbundled their services in recent years.
How valuable StarHub's new offer, unveiled on Friday, is depends on how one might see the discounts on offer, as well as the convenience of dealing with just one party for multiple services.
The bundle, called HomeHub Plus, comes with a 1Gbps fibre broadband service, a StarHub Entertainment Pass that offers a package of channels such as HBO, plus a two-user Netflix Standard subscription. It costs S$79.90 a month.
Also free are service activation, installation and rental of the first set-top box. As a launch promotion, customers who sign up for the plan now will receive a free additional Entertainment Pass for two years.
So, how deep is the discount for you to tie yourself to StarHub? A 1Gbps broadband plan goes for S$39.90 a month now with StarHub (with a two-year contract), an Entertainment Pass costs S$29.90 while a two-user Standard HD plan with Netflix costs S$15.98.
Together, that's S$85.78, which means you save just S$5.88 a month by signing up for two years with StarHub.
That doesn't seem like much in exchange for being stuck with a service provider for two years. You can't cut up your broadband deal, for example, if you're frustrated with StarHub. No, not even the Netflix subscription, if you don't like it.
Perhaps the telco knows this too. So, that's why it's thrown in the launch promotion, which lets you pick a second Entertainment Pass, usually costing S$17.90 a month, for free.
Rival pay-TV provider Singtel has a similar bundle as well. It offers a 1Gbps broadband plan plus its Family Pack TV channels for S$61.50. Add a Standard Netflix subscription to the bundle and the monthly cost goes up to S$76.81.
What both telcos will admit is that bundles are a lot less attractive today to consumers, many of whom have already cut the cord with pay-TV set-top boxes.
Plus, no longer are premium TV programmes like live football as much of a draw today, given the escalating costs involved in bringing them in.
At the same time, content companies such as Disney, HBO and even TVB have taken to selling direct to customers via streaming apps that can be used on a phone or a TV.
It doesn't help either that broadband and mobile services have become very affordable in Singapore, thanks to several rounds of intense competition. That means telcos can't throw in deep discounts with their bundles.
To be fair, StarHub's offer does offer some value to folks who wish to have both its pay-TV programmes and Netflix, especially those who don't mind being tied down to a contract.
Plus, for many older consumers, switching to Netflix on a smart TV isn't something that's as easy as punching channel numbers on a set-top box remote. They could still be swayed to keep going with bundles from telcos.
CLARIFICATION at 09/03/2020, 12:10pm: An earlier version of the article put the price of an additional Entertainment Pack at S$29.90. StarHub has clarified that a second pack costs S$17.90.