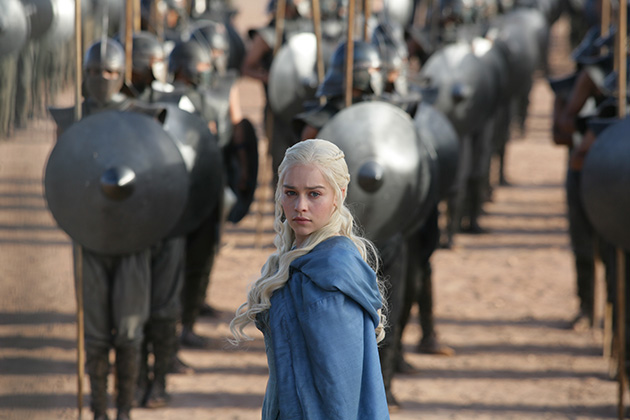 HBO's hit series Game of Thrones is set to light up Asian screens on April 20, as the show returns for its third season just 20 days after its US premiere.
This 20-day window is remarkably short when you consider the fact that it took HBO more than 4 months to bring the first season of the show to Singapore back in 2011.
"We constantly strive to bring forward our Asian releases and are working towards a one to two week release following the US," said Magdalene Ew, head of marketing, creative and content at HBO Asia.
Of course, some delay is inevitable as HBO Asia will need some time to work on the subtitles in seven different languages and edit the show according to MDA's regulatory standards.
However, it's in HBO's best interests to keep this window as narrow as possible, as the previous season of Game of Thrones was estimated to be the most pirated show in 2012, with nearly 4 million downloads per episode.
If you've ever tried to access services such as Netflix or Hulu in Singapore, you'll know why the piracy rate was so high. As eloquently illustrated by this comic, trying to catch your favourite TV shows in a legal and timely manner can be ridiculously difficult if you're living in a part of the world unsupported by the TV network.
HBO isn't too fazed by the rampant piracy, even viewing it as a compliment of sorts. Of course, it helps that DVD sales didn't seem to suffer as a result.
Still, it makes good business sense to make sure your customers can get their hands on your product, and it's indeed encouraging to see a large television network trying to keep pace with audience demands instead of bringing down million-dollar lawsuits onto illegal downloaders.
The company also revealed that it's ready to roll out its video streaming service HBO Go to Singapore viewers soon, although there isn't a specific date mentioned. HBO Go was launched in Hong Kong earlier this year.
If you're not familiar with Game of Thrones, there's no better time to get acquainted with this award-winning fantasy epic, especially since you can binge watch Season 1 and 2 on DVD sets or HBO On Demand (StarHub TV Ch 602).
Set mostly in the fictional world of Westeros, Game of Thrones takes the viewers through a mix of drama, intrigue, politicking and war. Of course, a purist like me will always insist that the books are better (and they really are!), but HBO does a superb job in bringing author George R. R. Martin's words to life.
The third season of Game of Thrones will be broadcast from April 20, 9pm, on HBO (StarHub TV Ch 601) and HBO HD (StarHub TV Ch 655), with brand new episodes airing weekly at the same time thereafter.