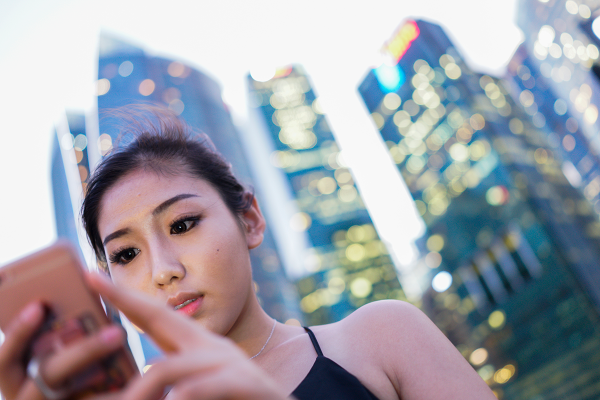 Two-thirds of the Singaporeans surveyed in a Visa-commsioned study have used their smart devices to pay for their spending, a figure it believes is driven by growing acceptance of on-demand services like those in transport, meals and groceries delivery.
Seventy-one per cent of the 500 Singapore respondents to the Visa Consumer Payments Attitude Survey cited convenience and efficiency as the main benefits for relying on these services.
Thirty-five per cent said they embraced these new service models because they enjoyed shopping from the comfort of their own homes, according to the study released on July 18.
Increased connectivity, and the availability of new payment methods through different form factors (like in-app and contactless payments) are other reasons for the shift, according to Visa's country manager for Singapore and Brunei Ooi Huey Tyng.
Peer-to-peer payments are also catching on. Seven in 10 respondents reported being aware of such options, while one-in-four used them, for instance, to split the bill after a meal.
While merchants would now find it easier to seek customers and collect payments, the study cautions the new service landscape meant they are also expected to live up to higher standards.
The survey revealed that respondents expect their mode of transport – be it cabs or private hire vehicles – to arrive within ten minutes of booking.
Meals should reach the respondent's doorstep within 30 minutes of ordering, while groceries should be delivered within 45 minutes of its confirmation.
The Singapore Report of the study is produced by Toluna on behalf of Visa, to better understand consumer attitudes towards cash and card usage, mobile banking, contactless payments, online shopping, and other digital financial habits.
Are you embracing a cashless lifestyle, or do you continue to have reservations about doing so? Share your views with us in the comments section below!