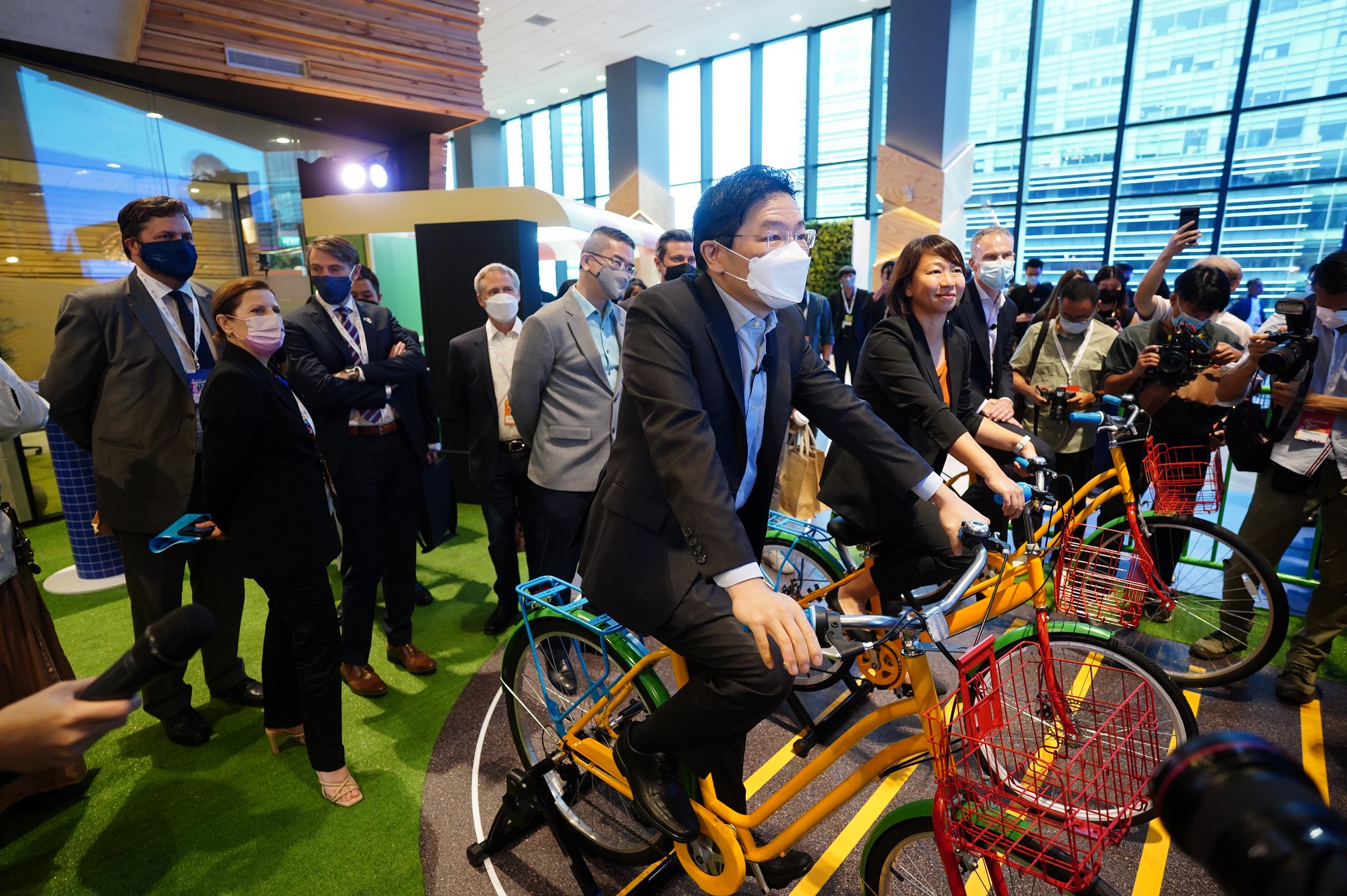 Google today said it has opened a third data centre in Singapore, bringing its long-term investment in data centres in the country to US$850 million.
The new data centre, complementing another two in Jurong, is expected to let users in the region access Google services, such as Maps, Gmail and others, more easily.
To cool down the servers in the facility while operating in Singapore's tropical heat, Google says its data centre will be twice as efficient as a typical data centre.
The announcement came today in a commemorative event in Singapore, which marked the Internet giant's 15th year in the Republic. From just 24 employees, its staff strength has grown to 3,000, as it seeks to serve Singapore, the region and beyond.
The American company's cloud unit also took the occasion to unveil a partnership with the Singapore government to enhance artificial intelligence (AI) innovation in the country.
The deal with the Smart National and Digital Government Group seeks to collaborate on applied research and development on AI for use in the finance, sustainability and healthcare sectors.
Google Cloud will also provide training resources and certification programmes to cultivate deep AI and machine learning proficiency for identified public sector officers.
Plus, it will also support the Singapore government's efforts to shape AI governance and ethics in key sectors such as finance. Already, Google is involved in Singapore's Advisory Council of the Ethical Use of AI today.
Asked how Google had managed to partner a government that had been "insourcing" talent by hiring hundreds of specialists in recent years, Google Cloud's country director for Singapore and Malaysia, Sherie Ng, said having more knowledge in a fast advancing technology was always useful.
Plus, Google Cloud would be working with the government to strive for financial inclusion, carbon footprint reduction and personalised healthcare, she noted.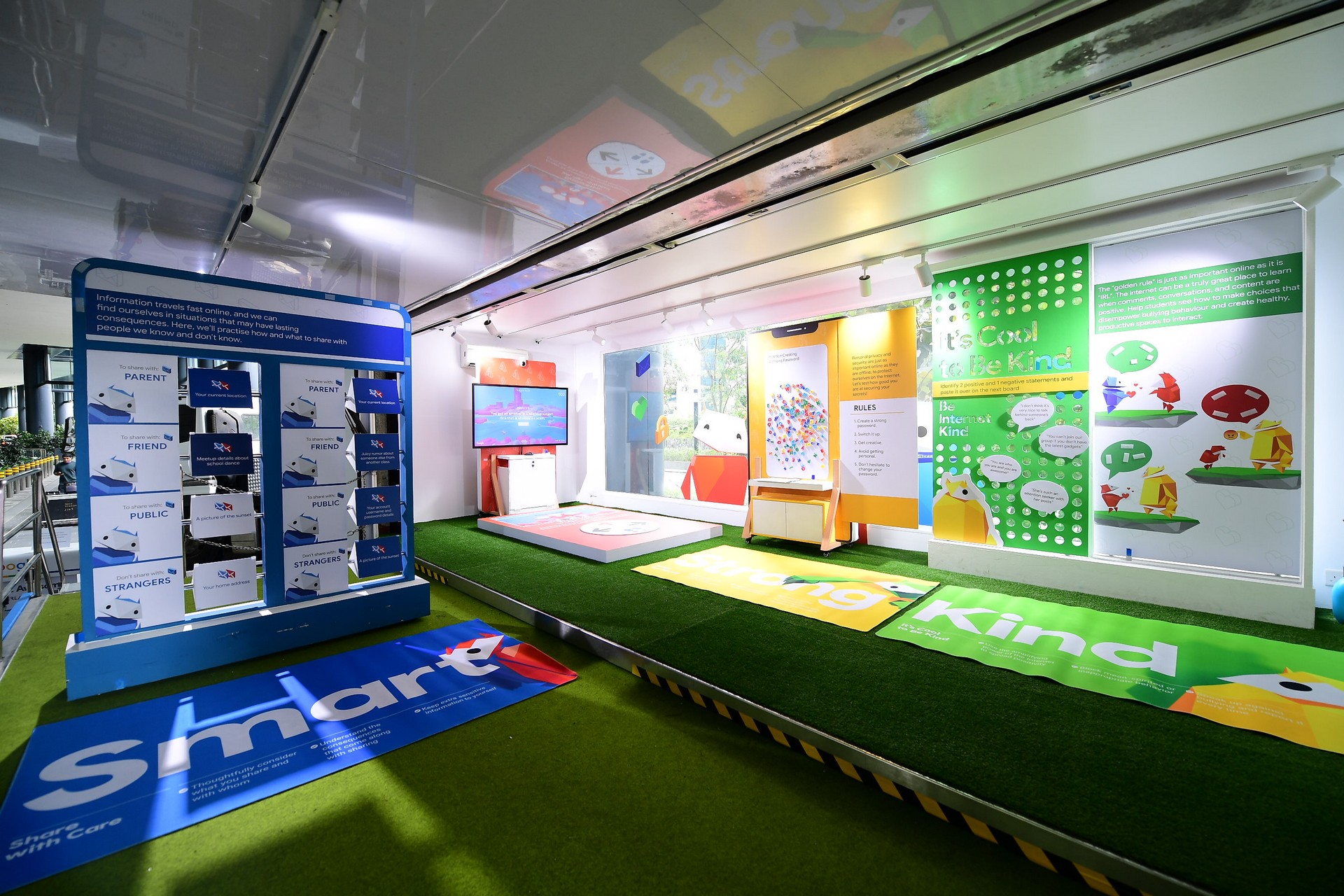 The event at Google's Asia-Pacific headquarters in Singapore today also offered an update of a variety of Google's online efforts in the country.
For example, it will enhance a traineeship programme to be offered to 60 Singaporeans to learn digital marketing or cloud architecture.
In partnership with the Infocomm Media Development Authority (IMDA), Google will provide selected trainees mentorship, a development plan and a higher stipend to match rising market rates.
The company also said it was working with the IMDA and the Media Literacy Council to train 50,000 parents and children on online safety in the next 12 months.
This will involve a Google Online Safety Park bus that travels to selected schools, starting with CHIJ Katong and West Grove Primary, to provide an interactive learning experience.
Speaking at the event this morning, Deputy Prime Minister and Finance Minister Lawrence Wong pointed to Singapore's close partnership with Google, especially during the pandemic, when technology was important for people to keep working, studying and keeping in touch.
While warning of major uncertainties in geopolitics and the economic outlook in the years ahead, he said that there were still tremendous opportunities in Singapore and the region.
"In fact, the digital economy in Southeast Asia is only just getting started – fuelled by a huge, untapped but fast-growing digital consumer market," he noted.
"Singapore, located at the heart of Asia, is well placed to capitalise on these opportunities," he added.