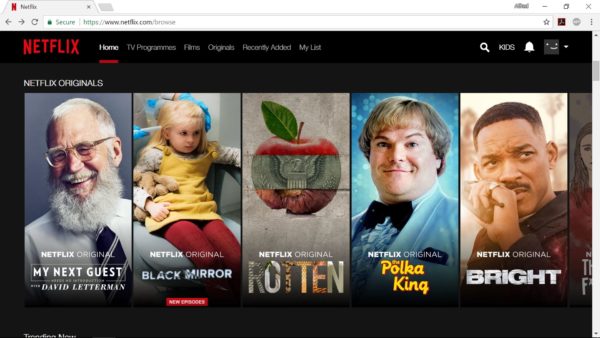 Twisting my hands and pulling out the co-axial cable last month, I finally made the move I long promised myself – cutting the cord with my cable TV operator.
It wasn't as easy as I first thought. Procrastination didn't help, but mostly it was the hassle of pulling out all the neatly installed cables and worrying about losing some of the programmes I had watched occasionally that kept the dreaded set-top box on my TV console.
A tidy fit got to me eventually, as I looked to streamline all these monthly expenses I've been incurring rather needlessly. So off I went to the StarHub customer service centre – another source of dread because of the long queues.
Surprisingly, the officer at the counter made the break as painless as possible. Collecting back the set-top box and accessories, he was done with the process in a mere 10 minutes or so.
So ended my cable TV subscription with StarHub, something I first discovered when Singapore opened up to pay-TV back in the 1990s. To be honest, I haven't missed it in the past month.
It helps to have Netflix taking up so much of my time. There's enough on the streaming service for the basic S$10.98-a-month subscription to find something for everyone at home.
For me, it's documentaries like Mind of a Chef and dramas such as Narcos and Sense8 that have made me spend endless hours in front of the goggle box.
Try as I might, there's really not enough time to watch all the great shows on Netflix. Actually, I avoid starting on a new series sometimes because I know I'll lose sleep racing through the episodes. I haven't dared to start on the much-acclaimed Black Mirror, for example.
For my daughter, there's Peppa Pig, Tayo the Little Bus and Robocar Poli. There are not that many seasons of these shows but I don't want her to binge like me, either. You know, that's for grown-ups!
What of Nickelodeon, which is on StarHub? My daughter certainly missed her Dora the Explorer and Paw Patrol for a while, but there's Amazon Prime now, which has seasons of these Nickelodeon favourites on demand. Yes, it's S$2.99 a month now and you can cancel any time.
In truth, I had been using Netflix since it wasn't officially available in Singapore. I had signed up to VPN (virtual private networking) services to hook up the the United States. But today, with the wide availability of such streaming services here, there's no need to jump through the hoops like before.
What of the headline TV content like the English Premier League that pay-TV operators rely on to draw in viewers? Since the price hikes of a few years ago, I've largely stopped watching, except when the matches were available briefly as part of a broadband package.
Even for an avid Manchester United supporter since young, I've learnt that you can stop watching the live matches. I guess it helps that the team hasn't been doing well in recent seasons.
What's changed, of course, is that we all have less time for sitting in front of a TV today. We only do so when we find something to binge on.
I'm not just speaking as a 43-year-old guy with a couple of kids. With on-demand services such as Netflix and Amazon, audiences have more shows to catch up on than time.
Then there's new content on YouTube, from the likes of Buzzfeed. Its Worth It series that take a fun look at expensive and cheap food is hugely popular for a reason – it's a great show.
At the turn of the year, I tuned in to various YouTube and online channels to catch the New Year countdown around the world, including in Taipei, where the popular May Day was performing a live concert.
So, there is a wealth of content out there, so much that cutting the cord doesn't make you miss anything much. If you do, you can still buy some of the online streaming packs from StarHub or Singtel. No need for a set-top box since you stream to your phone, tablet, TV or PC. Plus, they are cheaper too.
I have actually stayed a StarHub customer with a couple of StarHub Go packs, which start from S$9.90 a month each. There's one with some TVB drama series – not the latest, to be fair – that my wife can watch.
There's one for sports, including Champions League matches. I actually woke up a couple of nights to watch Manchester United. So, yeah, you can go on a limited football diet for a smaller fee.
And if movies are your thing, an HBO streaming service can be had for S$19.90 a month. Thousands of the latest movies, plus Game of Thrones, if you're a fan. Best thing is, I can cancel any time.
So, there are lots of legit content on the Net now. It's something that will continue, as more people turn in their set-top boxes to pay-TV operators and as the way content is sold and delivered shifts more in favour of viewers than big studios and distributors.
Cutting the cord is the first step. It may not save you money if you sign up for everything you find online, but at least, you get to choose what you want to watch and pay for.
Essentially, there's a lot more compelling content to watch out there than what was available before. Just as the arrival of cable TV opened the floodgates to hundreds of channels, the on-demand streaming services today have changed the game again.
For consumers, there's never been a better time to cut the cord and keep watching what you like, how you like it.