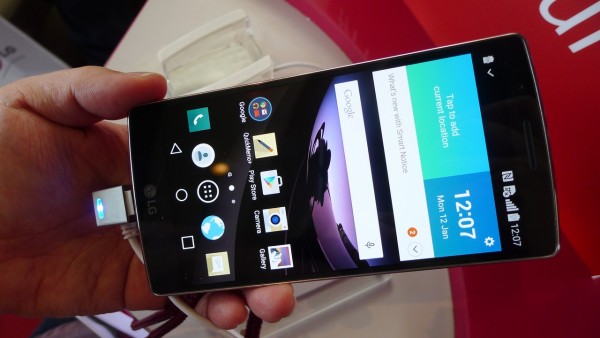 LG is bringing the G Flex 2, the updated version of its sleek, curvy phone from 2013, to Singapore on March 15 for S$998, with pre-orders starting from February 27 through all three telecom operators here.
The new gizmo from the Korean electronics giant promises improved ergonomics and performance in a slim package that runs as thin as 7.1mm on its sides.

Its main selling point is a 700mm curved display on its front and a steeper 650mm radius curvature at the back. LG claims this will bring the phone closer to the user's mouth for better sound pickup, provide a better grip and improve the video viewing experience.
Getting my hands on the new phone today, I can say the G Flex 2's 152g frame felt very light in the hand and its curves offered a comfortable and sturdy grip.
The G Flex 2 also feels sufficiently "premium" despite being made out of polycarbonate. This is thanks in no small part to the "spin" hairline pattern on the back. Between the bright red and shiny silver variants out in Singapore, the red looks particularly attractive.


LG also claims that the phone's back cover is "self healing". In other words, it has been enhanced to repair nicks and small scratches in just ten seconds under room temperature, down from three minutes in its predecessor.
Perhaps more importantly, the phone's 5.5-inch curved P-OLED (plastic organic light-emitting diode) display has been made smaller so it's easier to handle. Plus, its resolution has been bumped up to show off sharper images.
It now sports a Full HD (1,920 x 1,080) resolution, up from the modest 1,280 x 720 of the G Flex of late 2013. Protecting the display is a layer of Gorilla Glass 3, with LG's own DuraGuard coating offering additional protection.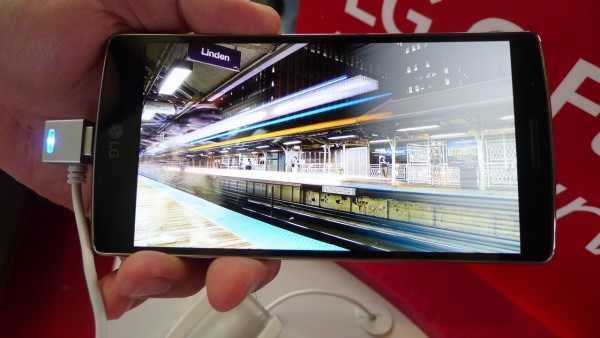 LG has also bumped up performance in the new phone. It's certainly not style over substance in the G Flex 2. Indeed, it will be the launch device to run the latest eight-core Snapdragon 810, Qualcomm's first 64-bit processor that will drive the phone's Android 5.0 operating system.
While I did not manage to run any processor- or graphics-intensive applications during our brief hands-on, swiping around the interface and taking of pictures did not produce any discernible lag.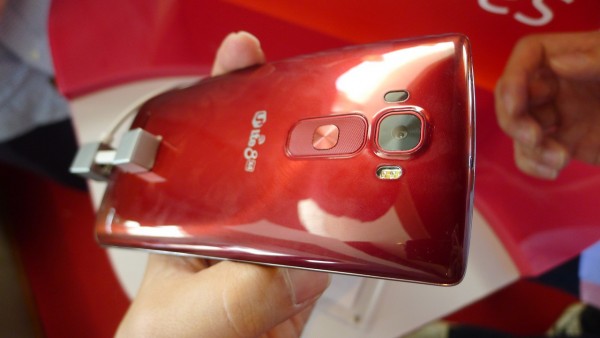 The camera isn't too shabby either. The G Flex 2's 13-megapixel rear camera comes with optical image stabilisation to let you take less shaky shots. Also handy are some features LG had introduced in its earlier G3 last year, such as Gesture Shot, which allows users to take selfies with a simple hand gesture.
The few snapshots that I took today with the G Flex 2 possessed good detail, but I'd need to spend more time with it before reaching an objective conclusion.
Finally, what I'd also find useful is the phone's 3,000mAh battery, which can be half-filled in 38 minutes for those in a rush. This handy function is an increasingly common feature made possible by Qualcomm's Quick Charge technology.
Look out for a more detailed review from us soon, when we get a unit to try out for a few days.