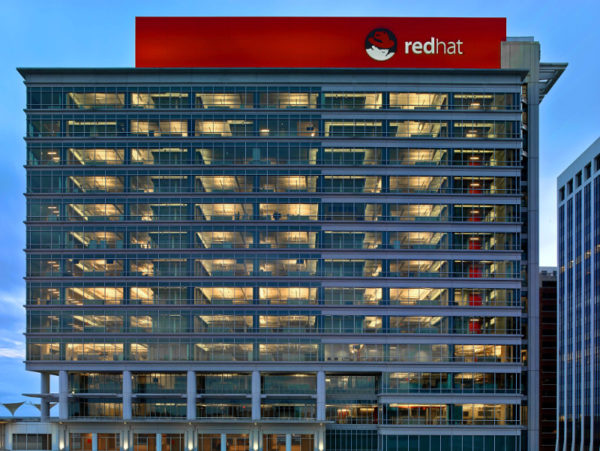 News broke on Sunday that IBM has agreed to acquire open source software maker Red Hat for US$33.4 billion, in what is the biggest deal for the computer services giant.
First off, if the deal goes through, enterprise customers will have greater options for their application portfolio, a bevy of open source infrastructure-as-code technologies to choose from and a wide breadth of services to support enterprise-scale applications.
Many enterprises are already in the cloud but there is an increasing demand for hybrid clouds from organisations after agile, scalable, and cost-efficient computing.
There is a rising need to manage different clouds to avoid vendor lock-in. Plus, there is a growing demand for digital services and their applications.
Enterprises also gain numerous benefits including reduced total cost of ownership (TCO), high security, flexibility, agility, and improved economies of scale.
The Singapore government is among these customers looking for these benefits. It is already using some cloud services such as Amazon Web Services (AWS) to power about 500 government websites.
Earlier this month, it announced plans to migrate the bulk of its infocomm systems to the cloud to deliver citizen services in a faster and cheaper way. It will use a hybrid model of public clouds as well as its own government-designed clouds.
The Red Hat acquisition will give IBM Singapore opportunities to get a slice of the business currently dominated by the towering cloud providers namely AWS, Google and Microsoft.
What of IBM and Red Hat?
The size of the cloud market is what is so compelling. According to business research firm Markets and Markets, the hybrid cloud market is worth US$97.64 billion by 2023, up from US$44.60 billion. This is what IBM and Red Hat are eyeing.
Both companies are no strangers, having been business partners for several years. Acquiring Red Hat fast-tracks IBM into the hybrid cloud business.
The deal allows IBM to reach new customers, expanding its reach in the hybrid cloud infrastructure which combines on-site private servers with third-party cloud computing.
It will also be able to attract enterprises looking for a container-based cloud-native development platform, supporting them with a much broader open source middleware and developer tools. IBM will also gain a stronger foothold in the cloud development platform market.
Ultimately, the deal enhances IBM's already large cloud business, which is mostly with legacy customers with whom it has a strong relationship in professional services and big iron.
Research firm IDC's vice president for enterprise computing research in Asia/Pacific,  Rajnish Arora, said as much to Techgoondu today.
He said IBM can use Red Hat's products to "enable organisations to quickly adopt containers for deploying many of the modern webscale applications and micro-services".
Red Hat Linux will also provide an excellent monetisation opportunity for IBM across its large enterprise customer base, who are extensively using Linux today in their environments, he added.
IBM's move has also been described by various analysts and media outlets as a desperate act of survival. With a market valuation of US$114 billion, IBM has seen its revenues slowly declining since Ginny Rometty took the CEO role in 2012. The 107-year-old company has struggled to compete with younger technology companies.
Gartner's vice-president Dennis Gaughan, pointed out that IBM needed to do something dramatic and bold as it had been playing catch up in cloud computing for a while.
"Red Hat is a piece that gives it the ability to help clients modernise and deploy to different cloud platforms," he told Techgoondu.
IBM seems focused on helping customers manage the transition of the majority of their application assets to the cloud, he added.
While the deal should enhance both companies, they still face challenges. Red Hat also has its own problems. Its shares have fallen 17 per cent since it missed its revenue estimates a few months ago.
That said, it is still on track to become the first Linux or open source company to break the billion-dollar-a-quarter barrier. It had shopped itself to other companies, including Google and Oracle, but IBM was the company it had the deepest discussions, according to CNBC.
The acquisition will encourage Red Hat to focus more on innovation and R&D and influencing developers and IT functions, leaving IBM to articulate the business benefits of DevOps among business leaders, said Chris Zhang, research manager for software at IDC.
DevOps is a software development methodology used to shorten the development life cycle while also delivering features, fixes, and updates frequently in close alignment with business objectives.
So the deal is a win-win for both companies. IBM gets open source technology to pursue the hybrid cloud market, while Red Hat can go after a bigger customer base.
If all goes to plan, Red Hat will become part of IBM's cloud division before the end of 2019. The acquisition has shocked the business world but to industry insiders, the acquisition has been on and off since the early 2000s.
An executive who had worked in both companies told Techgoondu: "The question is what Red Hat represents, that is, open source. Can a company remain open source when it is bought by a proprietary source company? This question still holds true today."
The success of this deal, he added, is less about the technology but more about the people and culture, which is crucial for an open source company.
He explained: "The power of an open source company comes from how the developer community views and respects it. The Rock Stars are not the richest, but the most credible and respected developers."
"The community takes no direction from any one single company but is brought together by its sheer belief in its leaders and their contribution to open source development as a whole," he noted.
"The success of this US$34 billion buyout will therefore depend on whether the developer community sees it fit to support the Red Hat division within IBM or whether it decides that Red Hat has sold its open source soul to IBM."