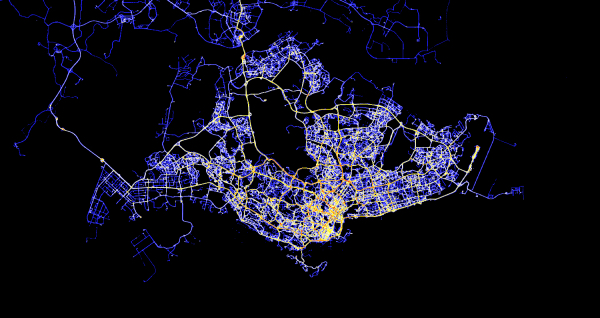 An ambitious government-led project to create a 3D digital model of Singapore that lets city planners simulate municipal services and tap on crowdsourced data is now underway.
Announced by Prime Minister Lee Hsien Loong last Monday as part of Singapore's smart nation initiative, the S$73 million (US$58 million) project is being undertaken by the National Research Foundation, Singapore Land Authority (SLA) and Infocomm Development Authority.
Called Virtual Singapore, the 3D digital model of buildings, roads and other ground structures will help city planners solve complex problems in the land-scarce city-state, by pooling data from various government agencies.
This includes geospatial data from SLA's OneMap as well as real-time city data related to demographics, movement of vehicles and climate. The SLA has also started collecting landscape data using low-flying planes equipped with laser scanners as early as last year.
With the data, government agencies will be able to better analyse transport flows and pedestrian movement patterns, simulate crowd control and evacuation measures, plus identify gaps in mobile network coverage, among other uses.
Individuals will benefit too. Besides contributing information such as animal sightings and faulty facilities, they can also use Virtual Singapore to collectively choose the colour of paint for public housing blocks and decide on the location of new facilities such as basketball courts, parks and barbeque pits in their estates.
In a media statement yesterday, the three lead agencies said security and data protection safeguards will be put in place, for example, through anonymised data.
Also, the public will not get full access to some datasets for security reasons. This is especially important, given that 3D models of buildings will come with information about the components of a facility, such as walls, floors, and ceilings, down to its fine details like the composition of granite, sand and stone in its building materials.