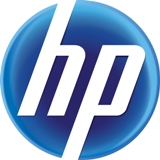 The Asia-Pacific region appears more keen to adopt cloud computing than Europe and the United States, according to a survey of industry leaders revealed by HP today.
Fifty-eight per cent of chief information and technology officers in China have plans to move to cloud computing, while 56 per cent of these key decision makers are keen on the new technology in India, it said. This compares with 34 per cent in the United States and 32 per cent in Europe, according to HP executives at a regional media event in Singapore.
The reason: Asia has fewer legacy systems and thus can move faster without worrying about junking old investments.
"In the US, this is a replacement business," said Wolfgang Wittmer, HP's interim senior vice-president for enterprise services, storage & networking for Asia Pacific & Japan. "In Asia, there is a huge amount of green field projects."
To help customers jumpstart this process of bringing their existing hardware and applications onto the cloud, HP is lending as much as US$2 billion to customers through leasing agreements.
Unveiled today, the scheme will give customers in 51 countries, including Asia-Pacific markets like China, Japan, Singapore and Australia, a 36-month period to pay for selected hardware and applications. Organisations can get started with a first payment of US$9,500, said HP.