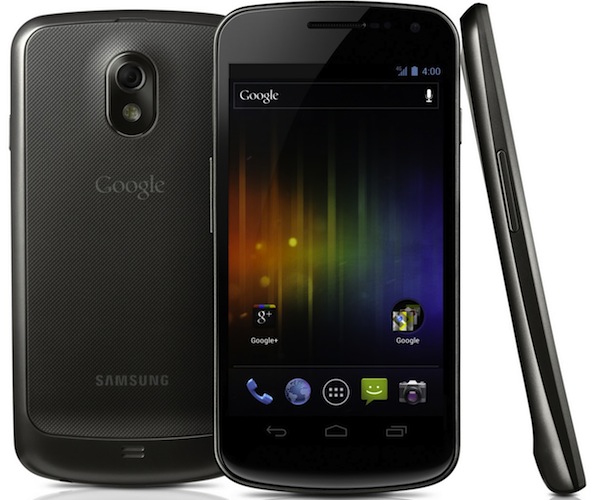 The next Nexus phone from Google and Samsung, the Galaxy Nexus, will start shipping in November with new features like an improved Gmail experience and the ability for the phone to unlock by simply recognising a user's face.
They are part of Google's new Android 4.0 operating system, codenamed Ice Cream Sandwich, which will feature for the first time on the Galaxy Nexus, according to a Google show-and-tell in Hong Kong this morning.
Traditionally, Google has rolled out new OSes on its Nexus phones, which are a favourite of phone geeks as these devices have the latest Google OS and do away with most of the add-ons that phone makers add to their Android offerings.
The Galaxy Nexus, previously dubbed the Nexus Prime by fans, will come with a large 4.65-inch screen Super AMOLED screen reminiscent of the HTC Sensation XL. The Samsung-made phone also sports a 1.2GHz dual-core processor that should be able to handle most tasks on the phone, including shooting high-def videos with the 1080p-capable camera.
Among the interesting new features, Ice Cream Sandwich can unlock a phone by simply recognising a user with its camera. So there's no need to swipe the screen for one of the most oft-repeated actions today.
What's also noteworthy is the native camera app. It comes with a number of improvements like easy sharing to Twitter, Facebook and other social networks, as well as editing tools that enable special effects and red eye adjustment that used to be available on third-party apps like Vignette. This means there's less need to buy an additional camera app with the Samsung Nexus out of the box.
Among the other useful but less "magical" improvements is the tweaked Gmail interface. Users get a two-line preview, so they can easily decide whether to fire up a message or leave it in the inbox. There's also an action bar at the bottom of the screen that lets you select multiple messages at one go and either archive and delete them, for example.
Better yet, you can search for messages for the past 30 days or more when you are offline. Until now, you need an Internet connection for to search your e-mail, but the new offline feature now means you can easily look up a message even when you are overseas and don't want to incur expensive roaming charges.
There are a lot more features to be explored in Ice Cream Sandwich, which we will have updates for later. Also, as yet, there are no specific details of shipping dates for Singapore, but we'll have them here once we do.
The Galaxy Nexus looks interesting, and with a souped up Ice Cream Sandwich beefing up already strong OS features, the Android ecosystem looks capable of continuing on its meteoric growth in the past two years.
One question for Google has been whether it could continue to work well with partners such as HTC and Samsung after it bought Motorola Mobility just a couple of months ago. Encouragingly for its partners, the Samsung-made Galaxy Nexus runs the latest Android OS, while Motorola's Razr launched just hours ago comes with the older Android 2.3.5.