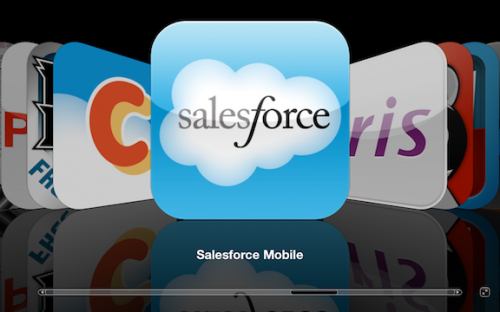 The engaging experience offered by smartphone apps has led consumers to prefer interacting with products and services on mobile devices. This has spawned a race among businesses to roll out consumer apps as a competitive tool to improve customer relationships.
Now, companies that have launched consumer apps are also beginning to use business apps to speed up decision-making, raise productivity and leapfrog competitors.
Organisations with the right IT skills could build their own apps from scratch, or go for off-the-shelf apps from enterprise vendors such as SAP, Oracle and Salesforce.com.
These ready-made enterprise apps span the gamut. Besides those that streamline sales processes, there are apps for analytics, inventory management, employee collaboration and expense approvals. Here are some of the more notable ones:
Oracle Business Approvals for Managers, free from Apple App Store
This free iPhone app allows managers to handle pending Oracle E-Business Suite (EBS) actions related to expense reports, purchase order requisitions, human resources vacancies and job offers. Managers can use this app to evaluate pending EBS approvals, request more information and approve or reject pending requests.
Oracle Mobile Sales Forecast, free from Apple App Store
This app gives sales managers better insight into sales opportunities. It can track expected and total revenue against sales quotas, filter opportunities by deal size and quickly pinpoint deals that will bring sales managers closer to their revenue targets.
Salesforce Chatter, free from Apple App Store and Android Market
Chatter leverages the social networking model to enable co-workers to collaborate in a private and secure way. Users can follow people, information, and groups in their Chatter feed. This helps users work more efficiently and stay connected to people and information that are most important to them in real time.
Salesforce Mobile, free from Apple App Store
Available since April 2006, this app lets users securely access their Salesforce records and information using a smartphone device such as an iPhone or Blackberry. Users can access information on Saleforce.com such as sales dashboards, contacts, accounts and sales opportunities.
Sybase Mobile Sales & Workflow, free from Apple App Store
Securely access and update your SAP CRM sales data, including accounts, contacts, opportunities, activities, leads and analytics with this app. In addition, you can also receive SAP Business Suite Workflow alerts and notifications, as well as initiate and approve workflows on the go.
SAP Field Service, available for Windows Mobile; Android and iOS versions to follow
Announced at SAP's Sapphire Now business technology event in May, this app allows field technicians to improve customer service by bringing the right data resources and information to resolve issues. Built on the Sybase Unwired Platform, this field service app will provide full online and offline access to assignments, service orders and service confirmation.