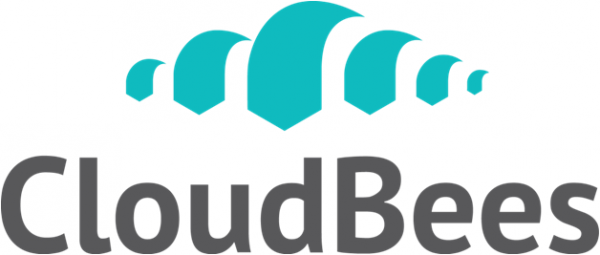 Packaged software vendors may be starting to offer cloud-computing services in recent years, but their transition to a services-based business will be difficult to achieve, says CloudBees CEO Sacha Labourey.
"They are software vendors, not services vendors. Everything about those companies in terms of sales compensation and business models supports the software model," he told Techgoondu in a telephone interview from Switzerland last month.
"The cloud era is a services era, not a software era," he said.
While vendors such as Red Hat and VMware have been touting cloud software that allows businesses to create their private platform as a service (PaaS), Labourey said such offerings only serve to satisfy the needs of IT managers who are in denial about the benefits of the public cloud.
"Private PaaS will never be able to match the cost efficiencies and time-to-market benefits of the public cloud," he said.
CloudBees, however, is a public PaaS offering that brings Java developers to the cloud era, Labourey said. "Not only do we provide developers with a Java development platform as a service, we also help them to speed up their time-to-market."
Most PaaS providers, Labourey said, are focused on moving existing Java applications to the cloud by supporting "runtime" operations such as application deployment, scaling and monitoring.
They do not help developers store, build and test their codes — a limitation which CloudBees addresses through its platform that encompasses the entire application lifecycle.
Since its debut more than a year ago, CloudBees has raised US$4 million from Matrix Partners and private investors. Last year, the company secured a further US$10.5 million from Lightspeed Venture Partners and Matrix Partners.
And going by its growing list of customers that includes large companies such as global DIY retailer Groupe Adeo, CloudBees is gaining traction in the public PaaS market, which IDC predicts will grow at 32.3 percent each year to reach US$9.1 billion by 2015.
"The platform can handle many languages, but in terms of what we sell and stand for, we're still very much a Java company."
–CloudBees CEO Sacha Labourey
"Most of our customers come to CloudBees because they can achieve fast time-to-market, especially when creating mobile applications," Labourey said.
He noted that because IT departments are usually unable to deliver those applications in time, business users will turn to external partners, who in turn develop the mobile apps on the CloudBees platform.
In the past year, a group of startups have started a new category of cloud services known as backend-as-a-service (BaaS) to ease the task of building mobile apps.
Labourey said while BaaS offerings make sense for developers who want instant mobile backend services, PaaS is still the way to go for sophisticated workloads. That said, he sees the two cloud markets merging at some point.
Interestingly, BaaS vendor CloudMine is already a CloudBees partner that offers a suite of mobile-specific services required for Java applications on the CloudBees platform to be used on different devices.
While CloudBees is marketed as a Java PaaS platform, its Java virtual machines support multiple languages such as PHP.
"The platform can handle many languages, but in terms of what we sell and stand for, we're still very much a Java company," Labourey said.