Brought to you by Roborock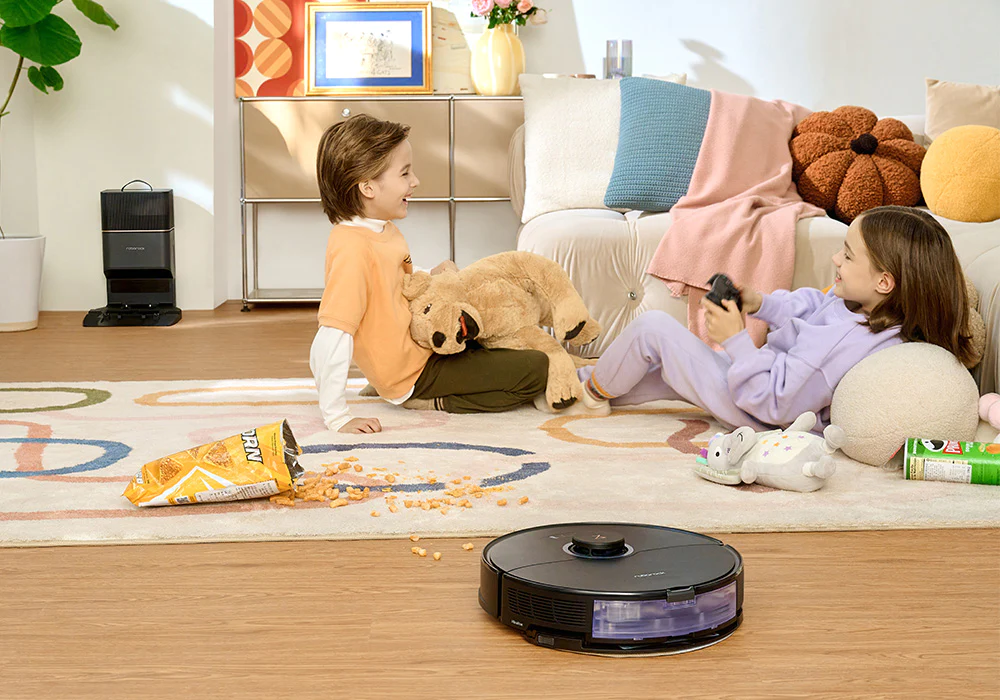 Think the countless hours you spend cleaning your home is the best way to get the job done? Get ready to embrace the future of smart home cleaning with the Roborock S8.
This cutting-edge robot vacuum and mop is packed with the latest technology, including the DuoRoller Brush and VibraRise Mopping System, to give users a pristine, hassle-free living space.
Instead of the backbreaking chore of trying to reach every nook and cranny at home yourself, you can just set the Roborock S8 to go around your rooms on its own, cleaning and mopping along the way without needing any help from you.
Compared to other robot vacuums, the Roborock S8 is packed with unique features that ensure that it carries out a thorough cleaning to leave you impressed.
Here are five unique features from the Roborock S8 that offer an unmatched cleaning experience for your home:
1. 3D structured light
Equipped with a 3D Structured Light sensor, the Roborock S8 precisely maps your home to create a comprehensive cleaning plan.
This advanced technology accurately identifies the location and size of obstacles and hazards in both bright and dark rooms, ensuring worry-free cleaning at any time of day.
With real-time mapping, the Roborock S8 can navigate complex environments and clean even the most hard-to-reach spaces.
2. DuoRoller multi-directional floating brush
The Roborock S8's DuoRoller Multi-Directional Floating Brush revolutionises vacuuming by providing deeper cleaning and enhanced vacuuming performance.
Its unique design means you don't get hair tangling up all the time. Plus, it has better debris pick-up, resulting in a superior hands-free cleaning experience.
The DuoRoller Brush also self-adjusts to different floor types, ensuring optimal performance on various surfaces. This means it adapts to the different types of flooring that homes usually have.
3. Improved HyperForce 6,000Pa extreme suction
Powered by a high-performance brushless motor, the Roborock S8 boasts an impressive 6,000Pa HyperForce suction.
This powerful suction enables the robot vacuum to reach deeper into carpets and capture even the most stubborn debris and dust from hard floors.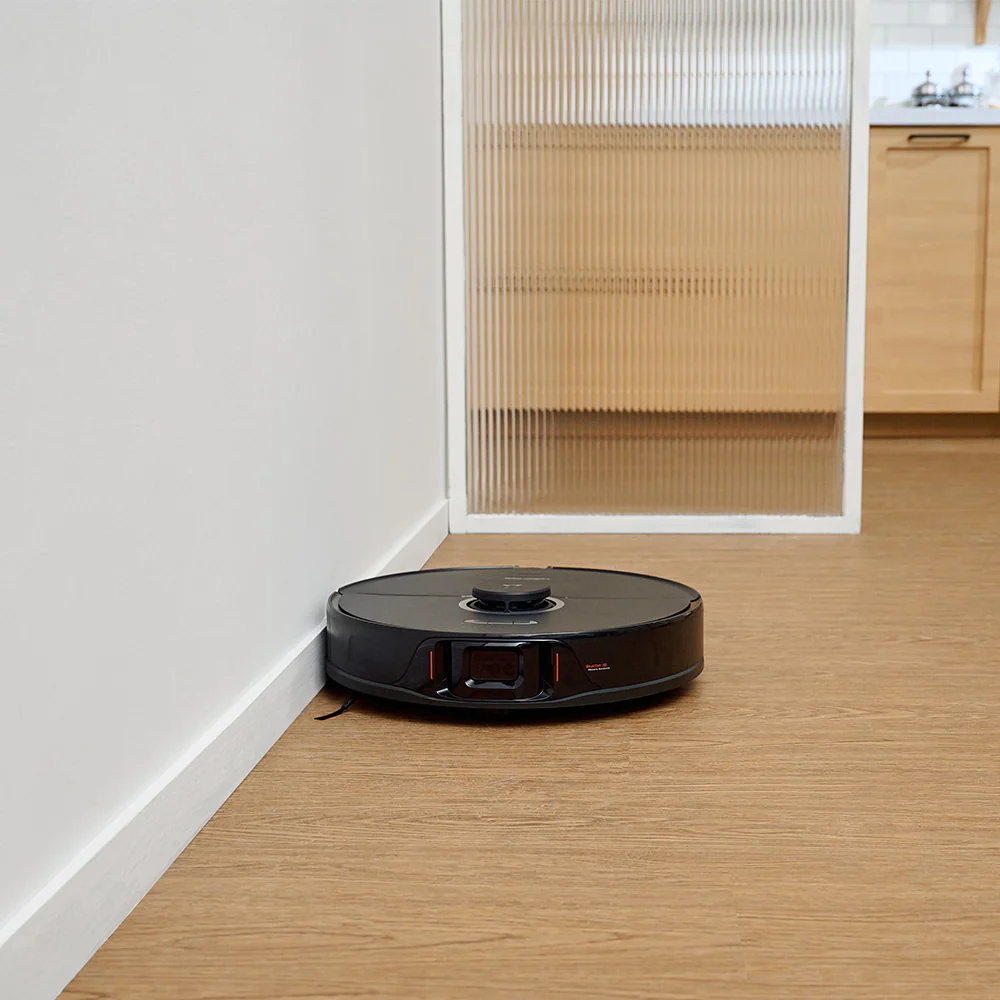 With three adjustable suction levels, the Roborock S8 can be customised to suit your cleaning needs and preferences.
4. VibraRise 2.0 mopping system
The Roborock S8 features the VibraRise 2.0 Mopping System, which incorporates two vibration modules for better scrubbing efficiency.
This innovative system vibrates at a frequency of 3000 times per minute while applying 6N pressure for improved mopping performance.
Plus, the VibraRise 2.0 Mopping System is designed to lift the mop up to 5mm when not in use, keeping it away from your carpets and ensuring a mess-free cleaning experience.
5. Off-peak charging scheduling
The Roborock S8 offers a smart Off-Peak Charging Scheduling feature, allowing you to choose off-peak times to charge your device, saving on power consumption and peak-time electricity costs.
With a long-lasting 5,200mAh battery, the Roborock S8 can clean for up to 180 minutes on a single charge, making it suitable for large homes.
A smart vacuum for a smart home
Let's not forget that the Roborock S8 is also easy to control with the handy Roborock app that shows you what the robot vacuum is doing at all times and enables you to control it with ease.
Schedule cleaning times, set no-go zones, and customise cleaning preferences? Do that all on your smartphone.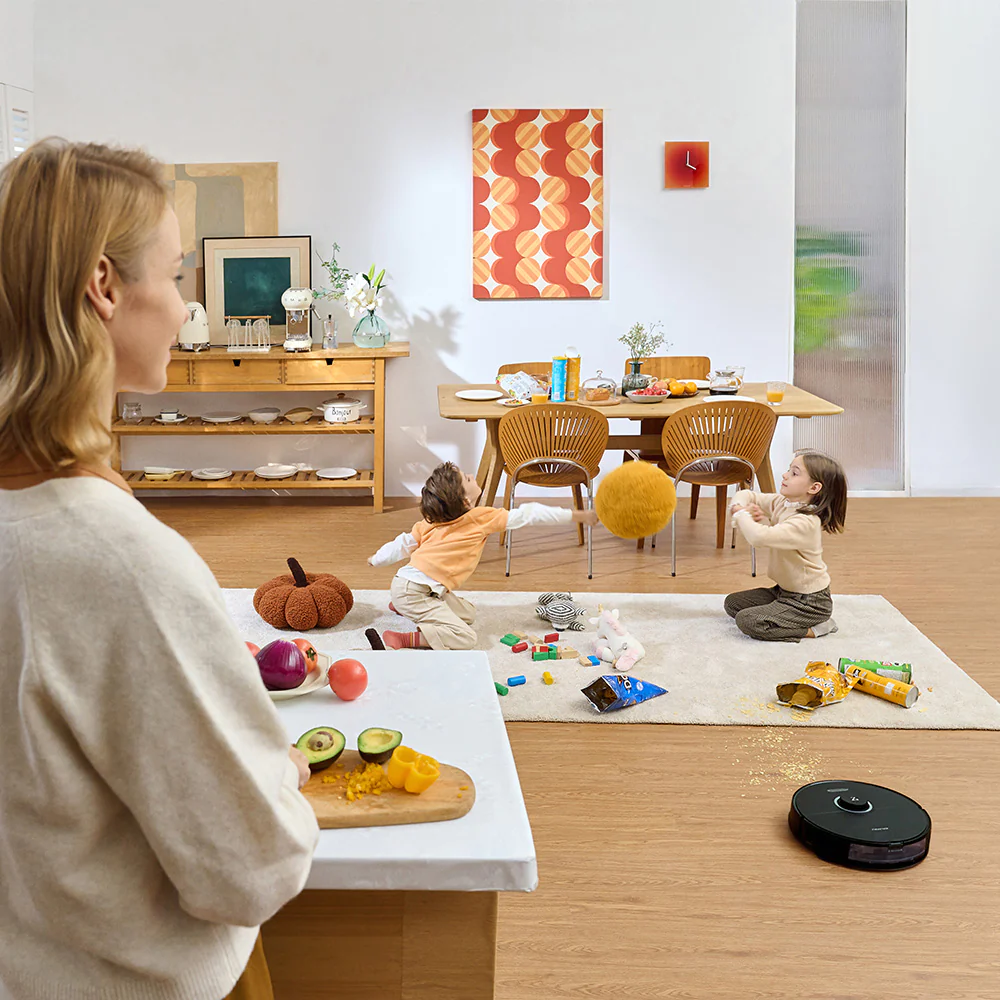 The Roborock S8 robot vacuum also supports voice control through Amazon Alexa and Google Assistant, so you can literally tell it what to do by speaking to it (via the app).
All said, the Roborock S8 robot vacuum and mop is a smart cleaning solution for busy homeowners. Don't keep cleaning the old, tedious way – upgrade your cleaning routine to enjoy a spotless living space with the Roborock S8.
Don't miss the flash sale for the Roborock S8 that is on now. It is going for S$749.90 (usual price S$799.90) at Lazada and Shopee.