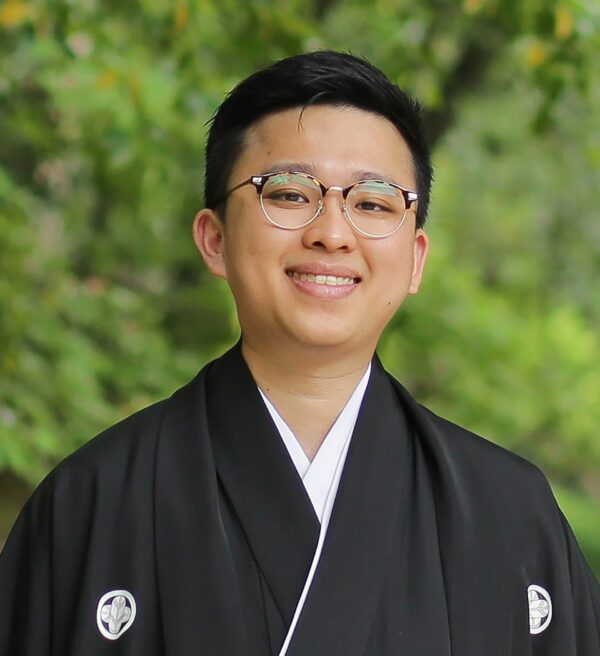 The pandemic may have created an e-commerce boom but for the many small online retailers, they still had to have the digital tools to scale in place to meet demand.
One of them, Zairyo, a company that has been selling Japanese gourmet groceries to hotels and restaurants for more than 15 years, saw the opportunity.
Even as its regular F&B customers had to shutter their doors, consumers locked up at home became a more important market.
Sales doubled on its website, fuelled by repeat customers who trusted buying expensive seafood items such as Japanese uni or crab legs without the usual touch-and-feel at a supermarket.
And key to the company's success has been a digital infrastructure, which includes its integrated accounting and payment systems, said Thomas Po, a Zairyo co-founder.
These tools have enabled it scale up quickly as the business changed rapidly, he told Techgoondu in this month's Q&A.
NOTE: Responses have been edited for brevity and house style.
Q: How much business does Zairyo roughly do in a month today, compared to, say, before the pandemic?
A: Our online sales volume has almost doubled, and our online orders volume has almost tripled, compared to before the pandemic.
The pandemic has brought about a massive digital adoption spurt and we found out that a lot of consumers had continued shopping with us even after the lockdown (of 2020).
The return rate of new customers acquired during the pandemic was 40 per cent higher than before, and we believe that this behaviour will continue to increase even when the situation is more controlled.
Q: What are the biggest challenges you have faced when scaling up?
A: When we first started, the challenge was getting started without much prior knowledge of digital tools, and we were lucky to be in Singapore, where there is a very high level of support from the government for SMEs to digitalise.
Building digital capabilities has always been a priority for us. When we saw our revenue double in our third year of operations, we knew that we needed to streamline some of the manual processes that were causing bottlenecks.
By taking advantage of government grants and readily available information from organisations like the IMDA (Infocomm Media Development Authority), we were able to kick-start our digitalisation.
Having the right digital solutions in place, including InvoiceNow, Singapore's nationwide E-invoicing initiative, and leveraging SME support through grants like the Digital Resilience Bonus allowed us to adapt quickly and turn a tough situation into an opportunity for growth.
Implementing Xero's cloud accounting solution enabled us to streamline our billing process and cut down time spent on accounting. Plus, it boosts our team's productivity.
Engaging a Web design firm to customise our e-commerce platform also provided our customers with a more comprehensive overview of our products. We adopted dynamic PayNow, which helped to streamline our payment processes while cutting credit card charges.
During the Circuit Breaker period last year, we were caught off-guard by a 400 per cent surge in our digital sales, but thanks to our digitisation efforts across the online store, delivery channels, and accounting back-end, we could better handle it.
Q: Cashflow is always an issue for small businesses. How do you cope with that?
A: Like many small businesses starting out, we managed our quotations, billing, and tracking processes manually using simple Excel spreadsheets.
This accounting method was very time consuming and made our financial operations prone to human error, which in turn took up even more time to correct and caused roadblocks in maintaining cashflow.
In 2016, we invested in Xero, a cloud accounting solution that fully integrates with business processes like sales information consolidation or late payment alerts.
It has saved us 75 per cent of the time we used to spend on managing accounts, and ensures our finances are up to date.
Xero syncs directly with transactions made through DBS, PayPal and Stripe, enabling us to easily keep track of billing and reduce human error by about 80 per cent.
Digitalising our accounting process has given us much more visibility over our financial resources, which is especially important during this period. We can make accurate cashflow projections, which directly informs our growth plans and overall business decisions.
Q: E-commerce has boomed as more consumers go online. Do you see more people buying online instead of heading to a supermarket for foodstuff, say, for uni?
A: Definitely, and recently it's not just uni, but also food for everyday consumption. The pandemic made the shift from physical to online a necessity, but I think most consumers have now realised the benefits of online retail.
Though there may still be some hesitation, for example, not being able to inspect the products before buying them, consumers have embraced the change.
They are purchasing their groceries through online channels because it is convenient and can save them a lot of time. Especially with the current climate, it is also a lot safer to shop online.
It also helps that we've been around for years pre-Covid, and we have been educating our consumers and followers for years now. I think that gives people the confidence to shop with us. Our regulars trust us with our taste and quality control, so that helped too.