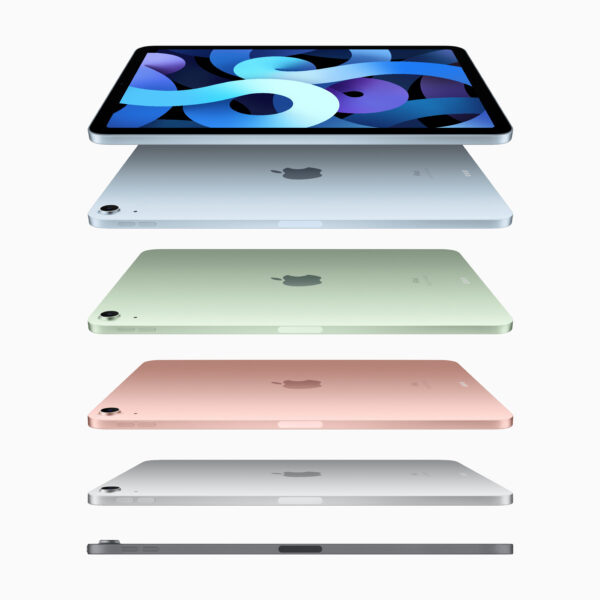 New iPads and Apple time pieces took centrestage in Apple's product launch event called Time Flies on Sept 15.
Apart from the Apple Watch Series 6 and a new Apple Watch SE, the 8th generation iPad, a new iPad Air, the American company also unveiled two key services, Fitness+, a workout video streaming service and a bundle of services called Apple One.
Devices and services boast new features, faster speeds, higher resolution and more computation power. Two things jumped out for me.
First, Fitness+, a new workout subscription service that will cost about US$10 per month or US$80 per year which will create a whole new revenue stream for Apple.
It is a significant move given that during Covid-19 era, people are likely to want to socially distance themselves and stay away from gyms.
Subscribers will get video streams of workouts ranging from yoga and cycling to high-intensity interval training and dance.
They will be able to track calories burned, heart rate and other metrics. All the data will be synced to Apple's existing fitness app for later monitoring and analysis.
Fitness+ has a custom recommendation engine which will consider previously completed workouts and intelligently suggests new options to match the workouts users select most often, or something fresh to balance their current routine.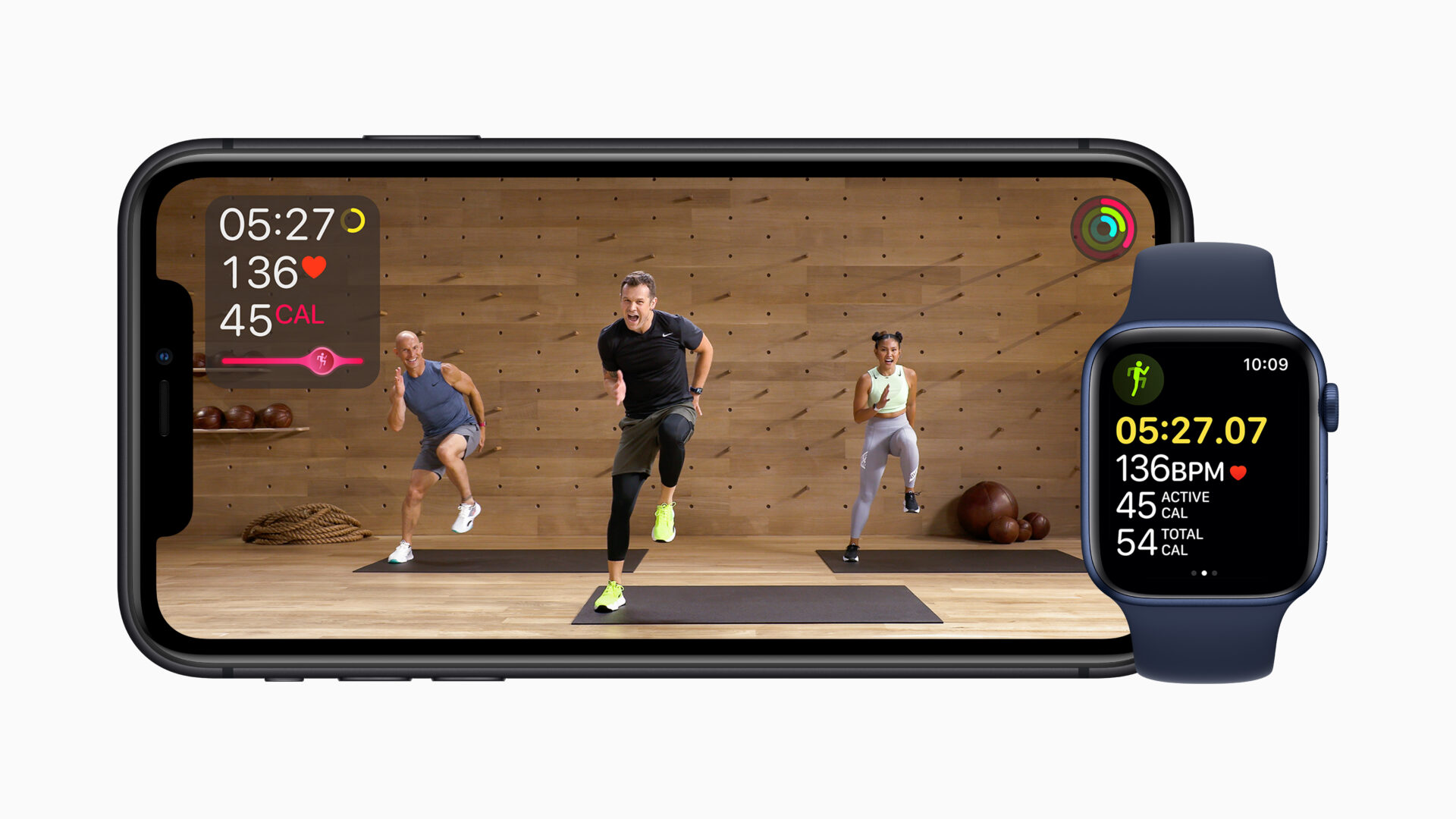 Apple's own workout instructors will be featured in Fitness+. New sessions will be added every week. Remember Jane Fonda's workout exercises the 1980s? This could create a new lineup of fitness superstars.
Second, I was struck by the beauty of the new iPad Air which for the first time comes in green and blue. The other time I recall when Apple had colourful products in addition to the traditional colours of space grey, gold and silver, was the iMac G3 series released in 1998.
Users could choose the iMacs from 13 colours including Bondi, tangerine, strawberry, grape, blueberry and lime. You can see the colours here.
Other than the familiar footprint and design, everything else is new. Resolution on the liquid retina display has been amped up with a dense 2,360 x 1,640 pixels in a 10.9-inch display.
Boo-hoo, there is no Face ID, but there is Touch ID which Apple has integrated into the top sleep/wake button which has a sapphire crystal on the top so it can recognise your fingerprint.
It is also more powerful and energy efficient, thanks to the Apple silicon, the A14 Bionic. It is also the first chip to be built on the 5-nanometer process that is set to become the new standard in the computer industry soon.
Analysts have pointed out that the pandemic has accelerated sales of gadgets including iPads, whose revenue soared by almost a third to US$6.6 billion in the last quarter.
The fact that Apple priced the new iPad Air at a higher price of S$879 versus S$749 for the previous generation showed that there is robust demand for the tablet.
The new tablet's features and accessories include the magic keyboard and Pencil which make it more akin to the iPad Pro design.
Users might want to get the newer tablet instead of the 11-inch iPad Pro which starts from S$1,199.  Sales of the 11-inch iPad Pro may be cannabilised if subscribers prefer the new iPad Air which is available from next month.
Overall
Apple's latest product launch point to Apple cleverly segmenting product lines, subtly encouraging consumers to reach for the higher-priced products.
For example, there are two new watch models, the Watch Series 6 is the premium model which features a new sensor that can take a reading of blood oxygen levels in 15 seconds.
The lower-priced Watch SE sells for S$419 but without the new blood oxygen sensor. The older Series 3 also sells for S$299.
With Watch OS 7, a new feature called Family Setup allows parents to set up their kids watches so that their children can continue to connect with family and friends through phone calls and messages.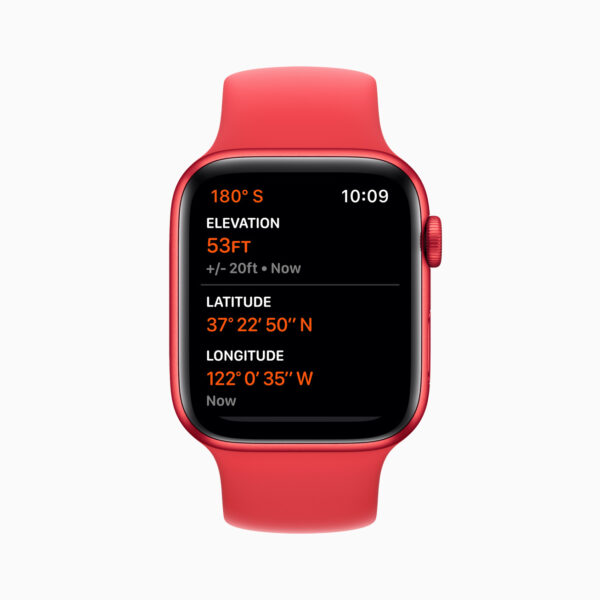 Apple Watch Series 6 is priced at S$599 and Apple Watch Series 6 (GPS + Cellular) starts at S$749. All the new Watches are available from end this week.
The new products also highlight Apple deepening its efforts in subscription services by embracing bundling, offering the bulk of its services for a single price.
With its Apple One offering, users will get iCloud storage, Apple TV+, Apple Music and Apple Arcade.
For people who are already using its music and storage services, there are some savings. However, the bundling also includes Apple Arcade which is for gaming and Apple TV+ which is a video streaming service.
I do not want the music and gaming service but I may not have a choice but to go with the bundle. The benefit though is that I will get one invoice for all the services.
However, many users like me already have Netflix and other VOD subscriptions like CBS and Acorn TV. We will have to consolidate these services or pay quite a bit more for entertainment per month.
Individual subscriptions include Apple Music, Apple TV+, Apple Arcade, and 50GB of iCloud storage for S$16.95 per month. A family tier offers the same services – iCloud storage is bumped up to 200GB – for S$22.95 per month and they can be shared among up to six family members.
According to Apple, the individual plan offers a savings of over S$8 per month, while the Family plan offers a savings of over S$9 per month.
LumiHealth
Singapore received a special mention in the presentation when CEO Tim Cook announced a first of its kind initiative between Singapore and Apple.
Through a two-year partnership called LumiHealth SG, Apple is hoping to get users to adopt healthy lifestyle changes.
They will be urged to adopt healthy habits through personalised reminders, programmes and activity coaching. They will be able to track and monitor their progress through an app and the iPhone. 
An Apple release said that through these changes, users will be able to earn rewards up to S$380 over a two-year period.
LumiHealth was created in collaboration with a team of physicians and public health experts. The service will start late next month. The app is available from the App Store for pre-order now.