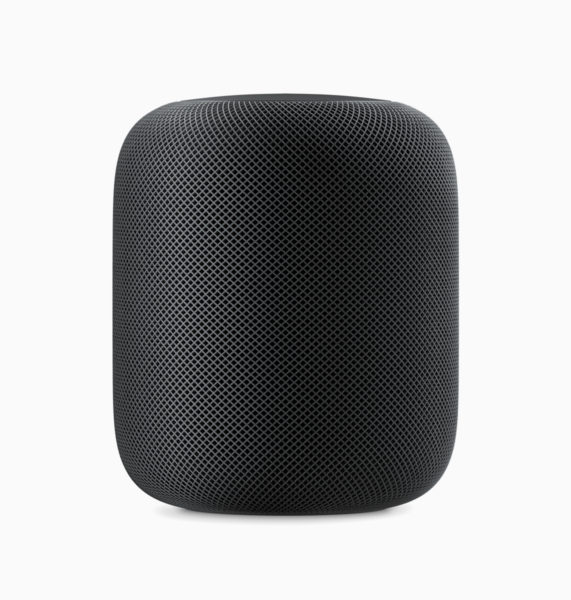 Updated operating systems, souped up Mac computers, new iPads and the promise of a new speaker called HomePod grabbed headlines when Apple announced them at the Worldwide Developers Conference (WWDC) on June 5.
What is most striking from these announcements was that Apple had embedded machine learning and artificial intelligence technologies into its new products.
Siri, which Apple said is used monthly on 375 million devices, is the main face of the company's machine learning/AI effort.
It will be able to recognise users' usage pattern, allowing it to recommend apps they may need. It will learn on-the-fly our holiday plans to Peru and help users correctly spell Machu Picchu, located high above the Urubamba River valley in the Andes Mountains.
There's also a new "Siri face" on the Apple Watch. It will display things Siri thinks you need to know – calendar appointments, reminders, the apps you check most frequently. It will become ubiquitous on your device whether you notice or not.
Before this week, Apple seemed to be teaching Siri to observe and learn. But with this WWDC, Apple has opened Siri to developers for the first time, inviting them to use the digital assistant to display QR codes, manage to-do lists, take notes, and more.
Apple also mentioned augmented reality (AR), artificial intelligence, smart speakers, computer vision and other technologies that will enhance its hardware, software and services.
The Cupertino company still has some catching up to do in these technologies. But overall, these technologies will enhance the contextual intelligence of Apple's products for greater ease of use.
For a software conference, Apple actually unveiled a good amount of upgraded hardware including new tablets, laptops and desktops. What was left out is the iPhone. It's possible the widely-anticipated iPhone 8 would be the only thing it unveils come September.
Let's get on to three new gleaming gizmos that caught the eye at WWDC:
iPad Pro
The tablet is where I consume all my print content: news, books, magazines. I especially like watching video content on the 12.9-inch iPad Pro but only when I'm at home.
It's too heavy to lug around. So far, the 9.7-inch iPad is my travelling companion. I download my favourite TV serials and movies to catch up on long flights and during holidays. This is a device I take with me everywhere I go.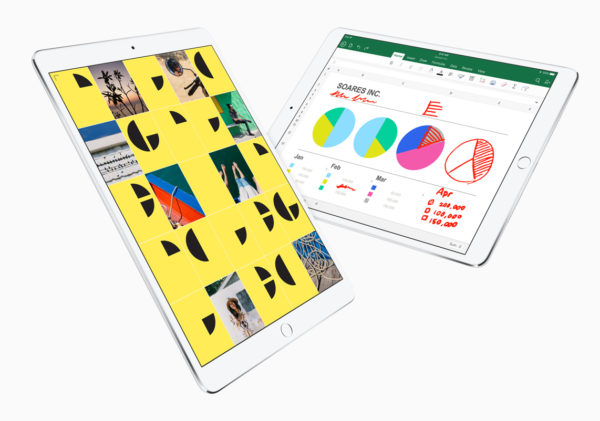 At WWDC, two tablets were unveiled: a new 10.5 inch iPad Pro and an updated 12.9-inch second generation iPad Pro. Both have faster processors and up to 512 GB of storage.
I will seriously consider the 10.5-inch device because reduced bezels and borders mean the iPad's display is about 20 percent larger than its predecessor, yet still weighs around 450gm, about the same as the older iPad.
The larger display means it can accommodate a full-sized digital keyboard, as well as a full-sized Smart Keyboard accessory.
An anti-reflective coating also means less glare reading on the iPad Pro on the park bench or bus stop. The iPad Pro's True Tone capabilities will automatically adjust the white balance to match the surrounding light, giving a more natural display.
The game changer is ProMotion, an adaptive, high refresh rate of display which can now go up to 120Hz compared to 60Hz on other mobile devices on the market.
This means images and videos appear smoother and more realistic. Because of this fast refresh rate, clarity and legibility also improves so that you can even read text that is scrolling by quickly.
A fast refresh rate also means that drawing on screen will feel more realistic as there will be no delay in the ink appearing on the screen as you draw. I don't write a lot on the tablet using the Apple Pencil, but I'll appreciate this new feature.
Battery life is more or less about 10 hours, according to Apple. Unless I'm a long flight to the US, I don't need a power bank or charger as I go about my daily work.
As for the iOS 11 features, there are three I appreciate. The redesigned dock gives quick access to frequently used apps and documents from a Split View screen.
A new Files app also means that I can keep all my files and documents in one place, whether they're stored locally or in iCloud, Google Drive, or Dropbox.
This feature I like best: A new document scanner in Notes lets users easily scan single or multi-page documents, removes shadows and uses powerful image filters to enhance readability. How many times have I been asked by organisations for e-documents? This is certainly a welcome feature.
One last thing: Capacity has increased. The "biggest" you can buy is 512GB.
Prices for the 10.5-inch iPad Pro starts at S$968 for the 64GB model with Wi-Fi and S$1,168 for the 64GB Wi-Fi + Cellular model. This tablet comes in silver, space grey, gold and rose gold.
The 12.9-inch iPad Pro is available in silver, space grey and gold and starts at S$1,188 for the 64GB Wi-Fi model and S$1,388 for the 64GB Wi-Fi + Cellular model. These new models can now be ordered from apple.com/sg and deliveries to customers start next week.
MacBook
The MacBook is the ultraportable laptop. Sleek and light, it's good for portability. The upgraded machines are given a speed boost with the seventh-generation Intel Kaby Lake processors. The previous MacBook used sixth-generation Skylake processors.
I don't know if I'll see the speed boost because I use it mainly for writing and checking e-mail. Good news is, the new machines also come with solid-state drives that feature a 50 percent speed improvement.
The bummer is that the new MacBooks still come with only one USB-C port which means that I still need all the dongles to ensure connectivity to a bigger keyboard, external screen and USB drives.
If you can live with this and don't need a ton of power, then the MacBook is good for you. However, my current MacBook is still a trusty device and I don't see any need to upgrade to the new version.
The new laptop is available in space grey, gold, silver and rose gold. Prices start from $1,898 and is available on apple.com/sg.
HomePod
When I saw the HomePod during the keynote presentation, it reminded me of the tower Mac Pro which is taller. At a quick glance, the HomePod does look like a Mac Pro in "fishnet stockings".
I'm interested in this device because I've had the Amazon Echo for a year. The HomePod is Apple's version of a physical digital assistant. It looks more like a well-designed audio speaker.
Apple says its six-microphone array is listening out for the "hey Siri" command to do your bidding. But its emphasis is on playing music: Apple spent a lot of time touting it as a music player.
It has seven tweeters and "high-excursion" woofers. It has the ability to sense a room and adjust its audio accordingly, and of course, it integrates with Apple Music.
HomePod is only available in December with a US$349 price tag. Will consumers cough up that much for a digital assistant that also offers what Apple said is good sound, especially when the Amazon Echo is about half that price?
Grace Chng is a veteran tech writer.