In many ways, you can either see the Samsung Galaxy Z Fold 5, the Korean electronics manufacturer's latest flagship foldable phone this year, as a bottle half-empty or half-full.
Half-empty, if you consider that it is in its fifth generation and continues to have some kinks – literally – that you'd expect to be removed on a more polished device. Half-full, should you pick up the phone and see how light and sleek it has become today.
I'm inclined to view the Galaxy Z Fold 5 as the latter. Perhaps that's because I've tracked its evolution from the earliest stages, when even the basic premise of a foldable screen was problematic.
The most obvious change in the latest iteration is its sleeker design. The two sides of the screen fold flat when you close it up, which makes for a much neater design compared to the uneven "sandwich" previously.
As a result, the design has shrunk slightly from last year's model. Most significant, as you'd expect, is the depth when the phone is folded. This is down from 14.2mm to 13.4mm – not a lot it seems but hold both phones in your hands and you might spot the slight difference.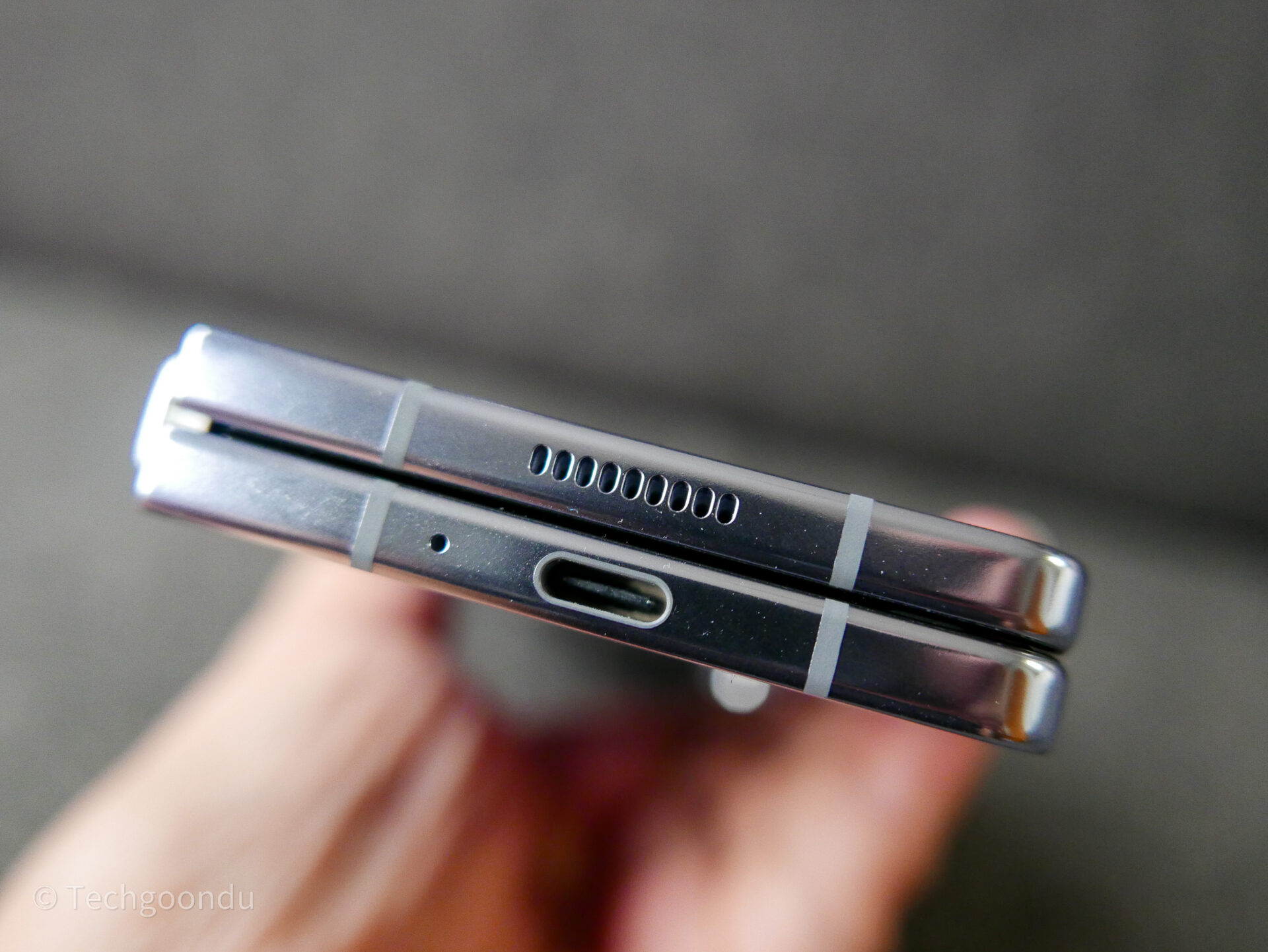 Speaking of that, the new phone is also 10g lighter at 253g. Again, it doesn't seem like much, though I've let owners of the previous foldable phones have a feel of the Galaxy Z Fold 5 and they've found the latest version slightly lighter.
What I also like about the new design is the matt finish at the back, which keeps out fingerprints. The camera array has also been kept relatively neat – they are bulky, but at least in a straight line.
Some things have been carried over, to be sure. The design is helped by the slim edges on the 6.2-inch Dynamic AMOLED 2x cover screen, which makes for a tidy look and feel.
Open up the device and you're greeted by the 7.6-inch Dynamic AMOLED 2x main screen. It's large and sharp enough for a variety of uses, such as surfing the Web, reading e-books, editing articles and Excel spreadsheets, and of course, watching Netflix movies.
Interestingly, Samsung has kept the size, resolution and refresh rate of both screens similar to last year. So, you get 2,316 x 904 resolution for the cover screen running at a fast 120Hz refresh rate, and 2,716 x 1,812 resolution and 120Hz refresh rate for the main display.
Both screens are bright and legible in bright sunlight. Just as importantly, they are vibrant and don't seem to overdo things in terms of saturation, as earlier Samsung phones tended to.
Unfortunately, the Korea manufacturer has yet to iron out the crease that is in the middle of its foldable screen. While the line isn't that distracting when you're viewing content on the screen, it does make the phone seem unfinished to some users.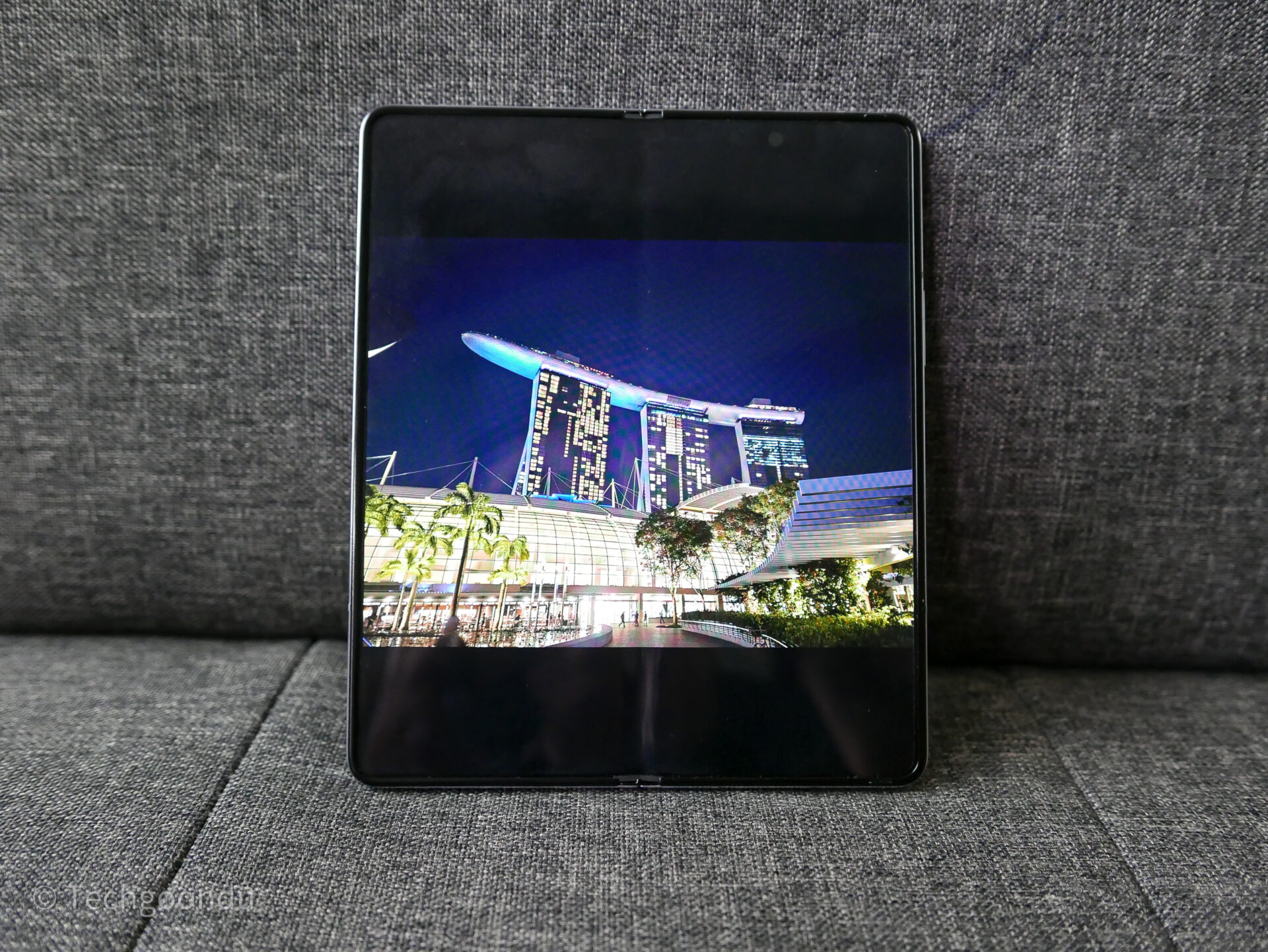 What's important, though, is the water resistance rating of IPX8 in the new phone, which is a carryover from last year. This means it can be submerged in 1.5m of freshwater for up to 30 minutes. Despite this, of course, Samsung doesn't advise you to bring it for a swim.
A big update, besides the design, is the new processor. The latest flagship naturally needs the latest and greatest, which comes in the form of Qualcomm's Snapdragon 8 Gen 2.
Like last year's Gen 1, this processor is made in the cutting-edge 4-nanometre manufacturing process. However, the new chip is expected to boost performance even further.
The review unit I tested came with 12GB of memory, which means it's handy for multi-tasking well as as more demanding apps you can expect in future. For onboard storage, it came with a basic 256GB.
Unfortunately, there's no memory card slot so you'd need to pony up more cash for the 512GB or 1TB versions if you want more storage for your photos or videos, for example.
During my tests, I fired up the Asphalt 9 racing game, which ran smoothly even when I set the visual quality to High. I'd expect other graphics-intensive games to run fine as well.
If you play for a while, the back cover area just next to the camera array might get slightly warm, but generally, the high performance doesn't come with issues.
For movies, you can open up the main screen and watch (with black bars top and bottom). Alternatively fold the phone into an L shape, then just fire up Netflix on the top screen that is long and narrow – videos seem to fit well in that aspect ratio.
More apps now cater to the versatility of foldable screens. Facebook, for example, has most of the large screen showing your feed while a thin sidebar on the left lets you in on settings and Facebook Messenger.
Google Meet is another app that takes advantage of the large screen. You get your latest activity shown on one side of the screen, while the other half shows your video during the call. I can see a lot of business users doing calls on the go with the Galaxy Z Fold 5.
In other words, the use case for such foldable phones isn't in question any more. There are more apps that are handy on the go, while the newer models now sport improved designs and features you'd find in regular candy bar-shaped phones.
You can say this about imaging as well. Interestingly, in its new flagship foldable, Samsung has kept the same camera array from last year's Galaxy Z Fold 4. The sensors are identical from before.
The main triple-camera array at the back includes:
12-megapixel ultrawide-angle camera
50-megapixel wide-angle camera
10-megapixel telephoto camera
On top of this, you get a 10-megapixel selfie camera on the cover screen and a 4-megapixel under display camera on the main screen, for when you do video calls with the phone unfolded.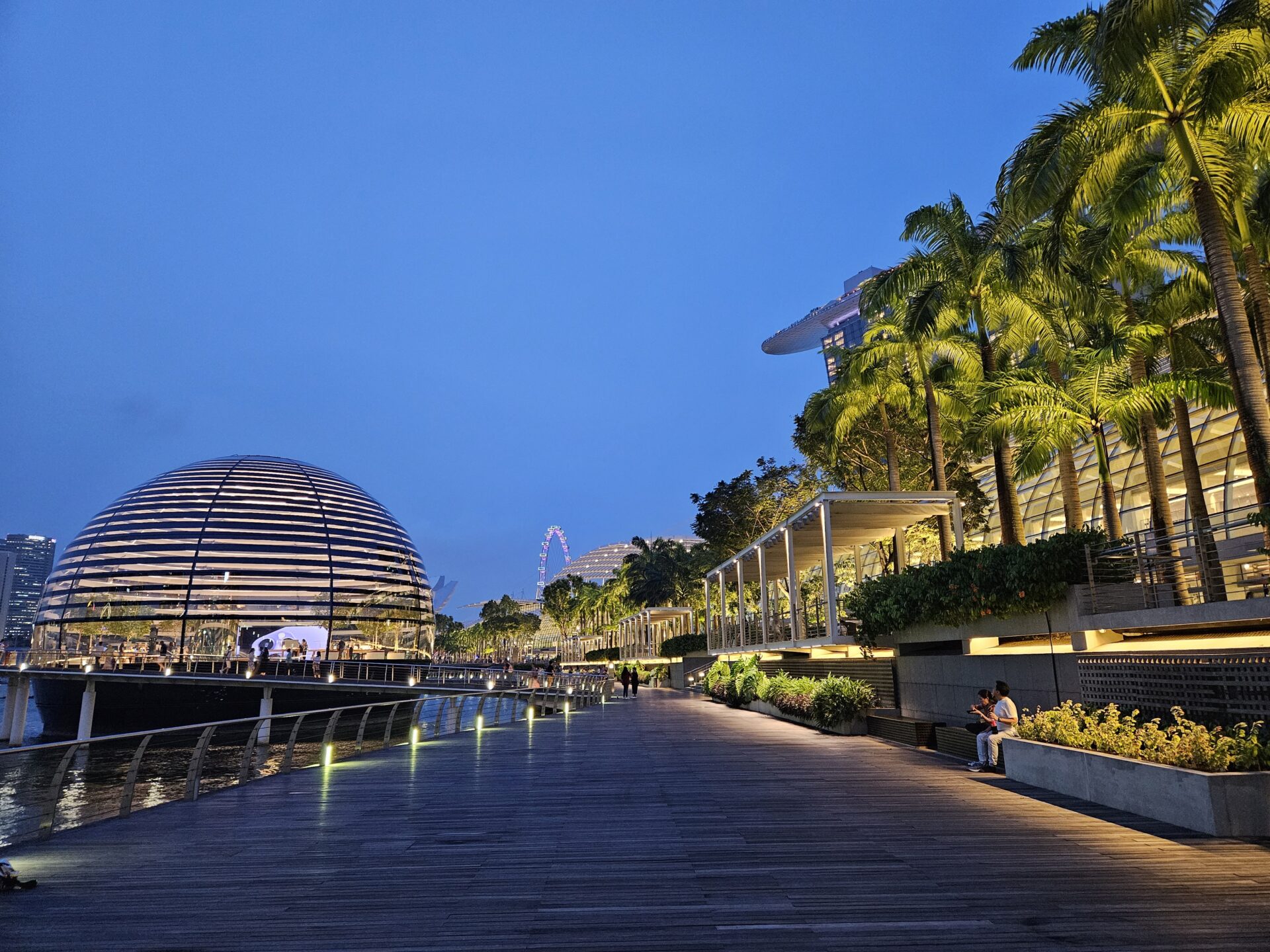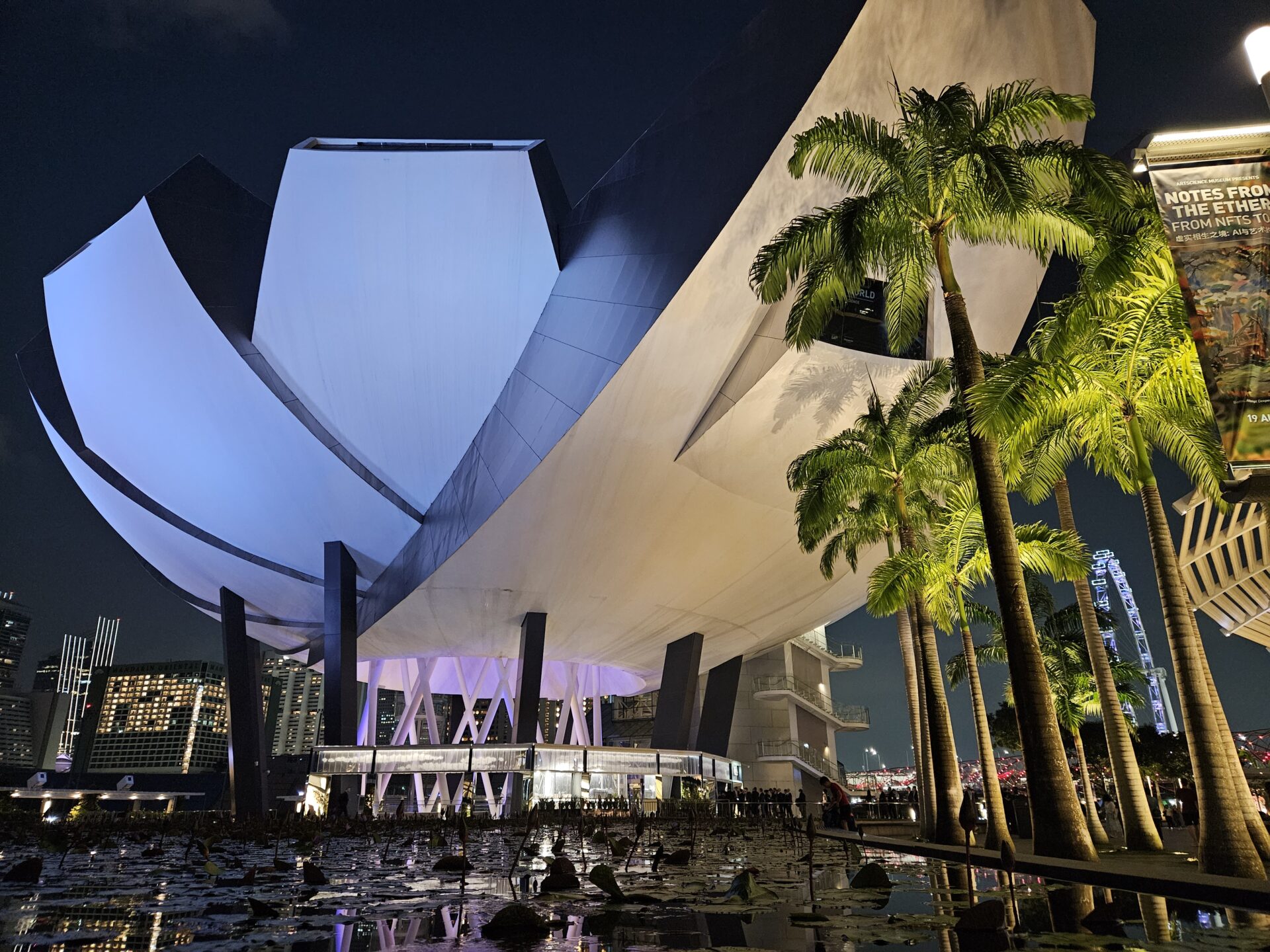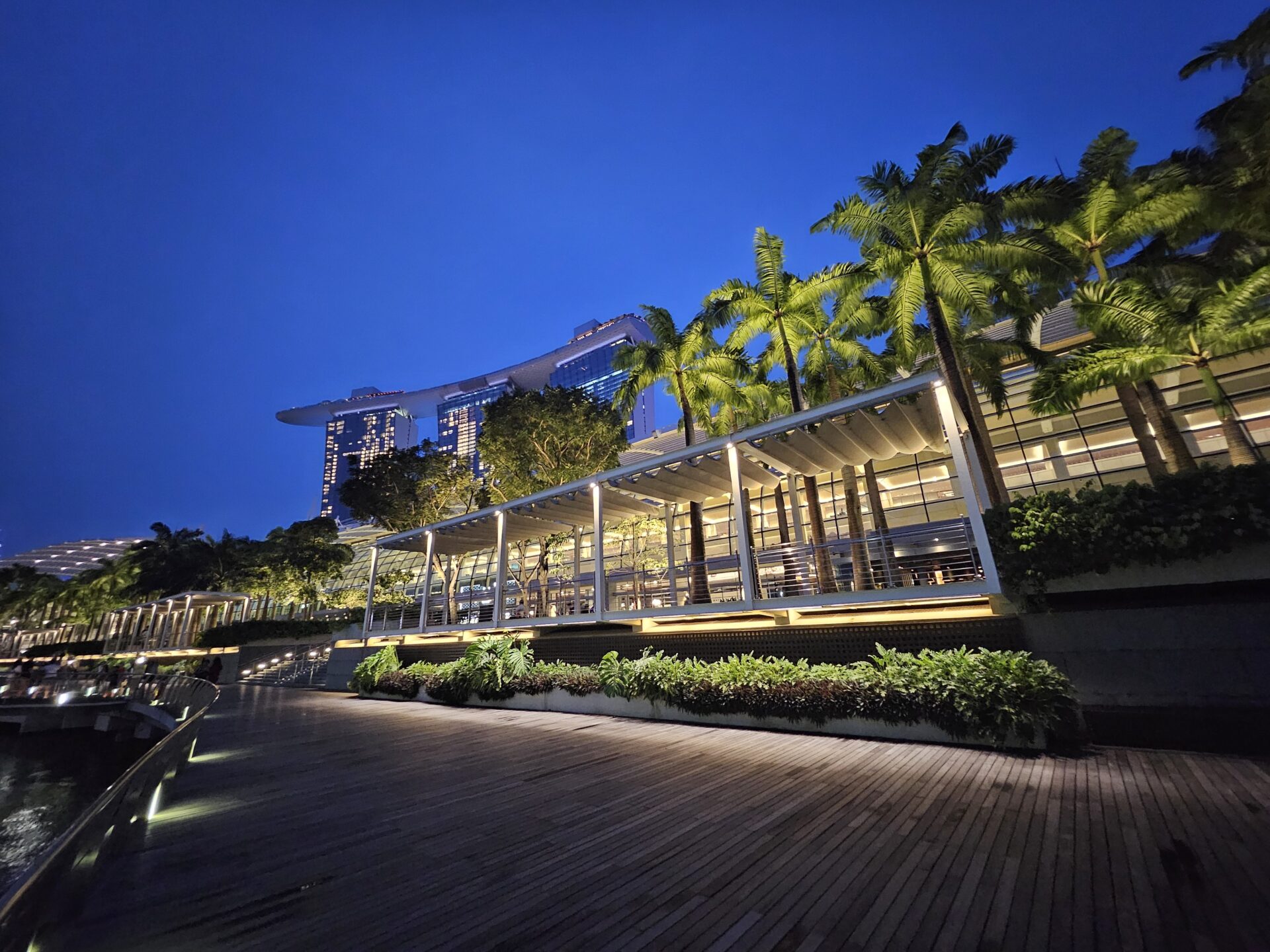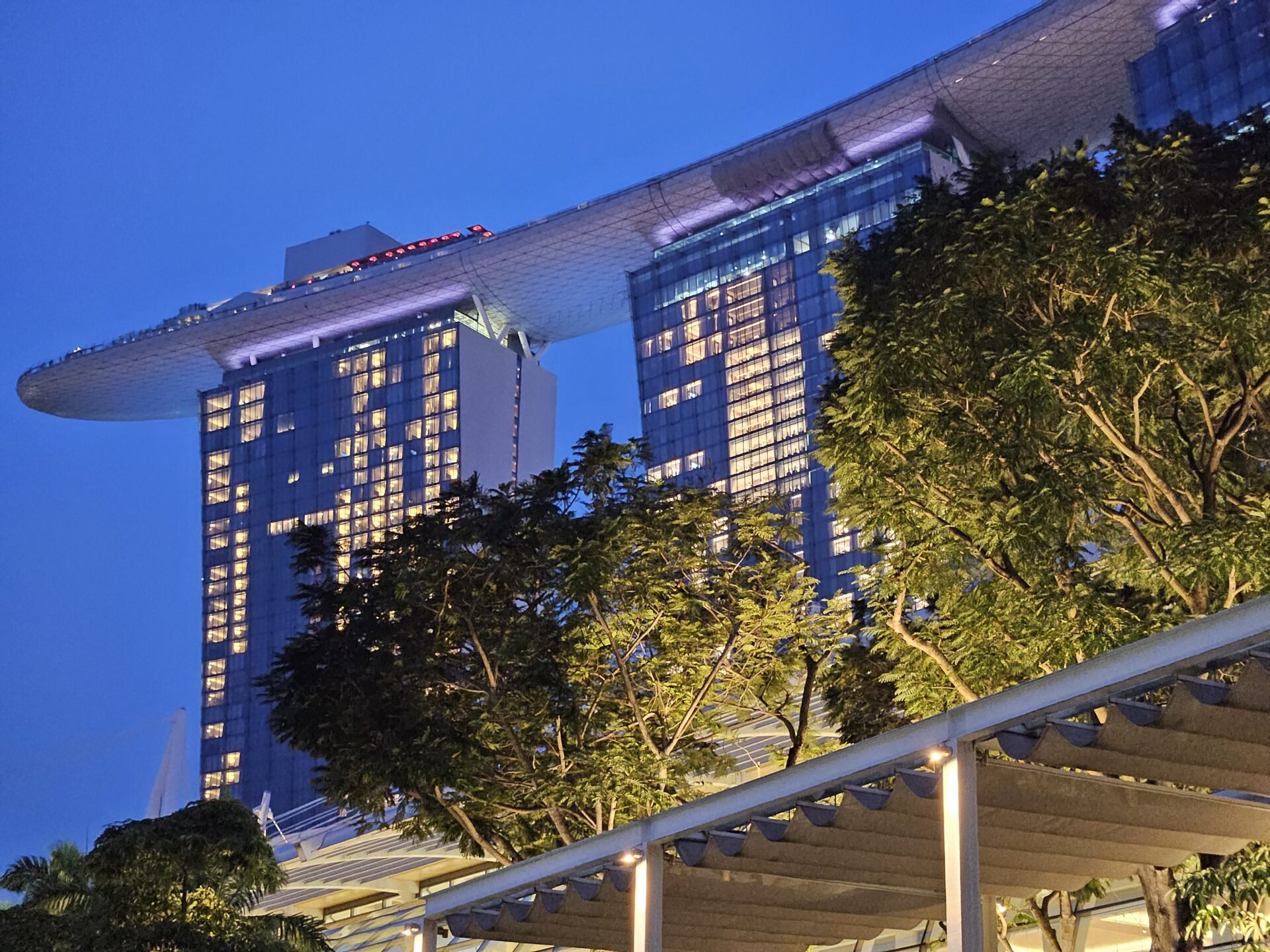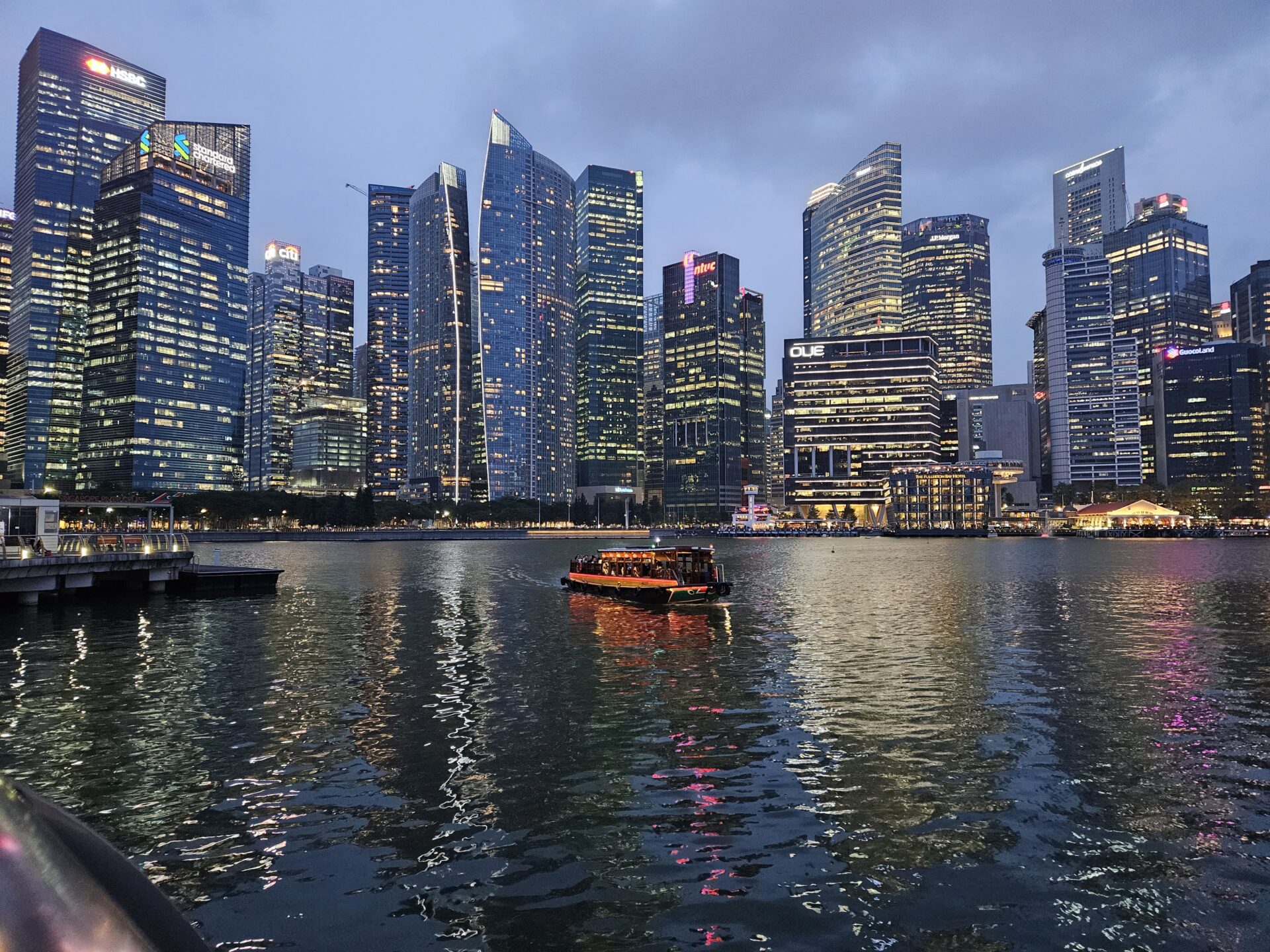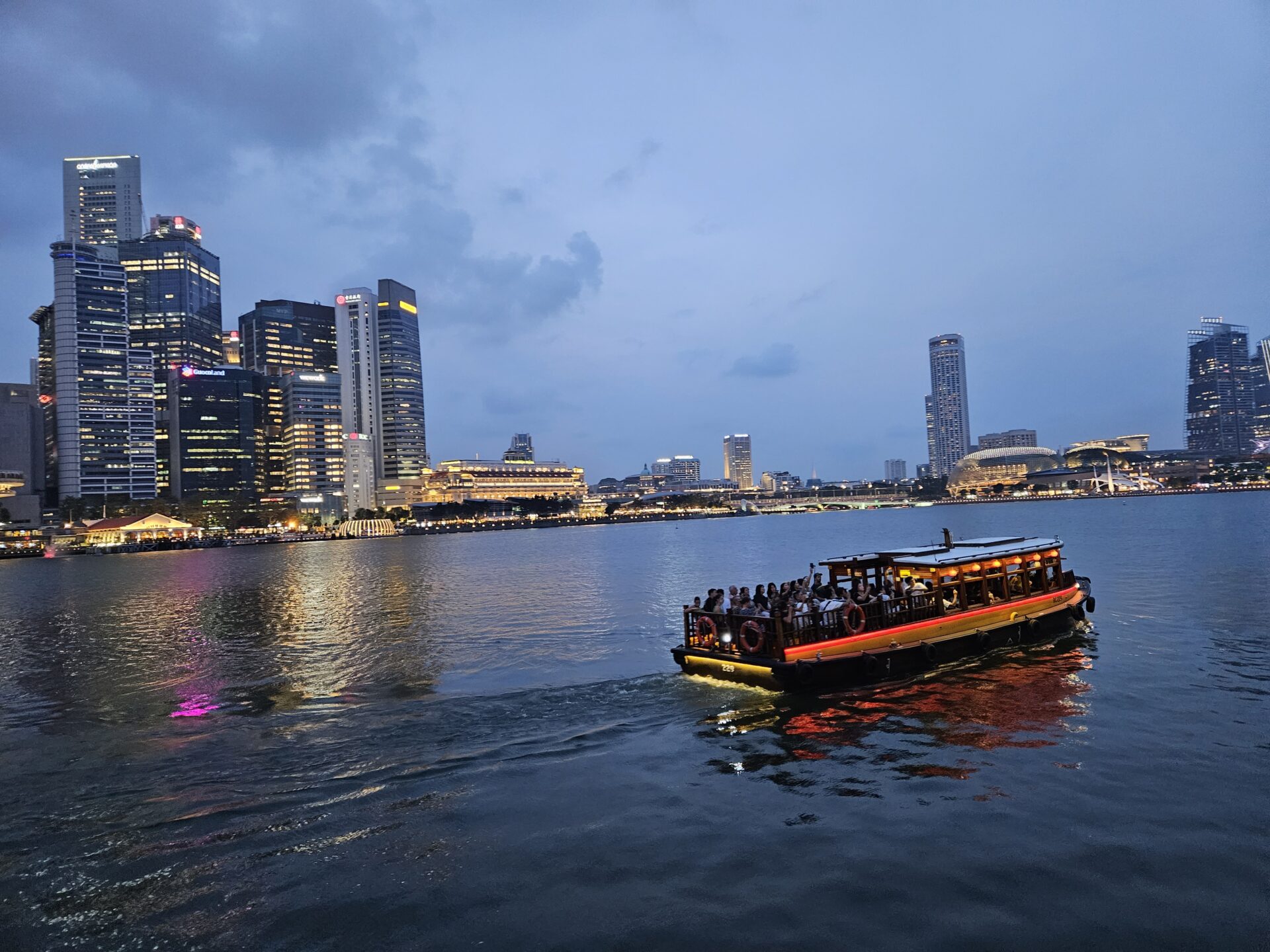 For the main camera array at the back, the results are similar to what you'd find from last year. In dim settings, the main wide-angle camera and to an extent, the ultrawide-angle camera, seem to do well.
The telephoto zoom camera, however, is prone to shaking and blurred images if you want to hold the phone with your hands and take pictures with the phone. It's best to use a tripod if you want to get sharper pictures.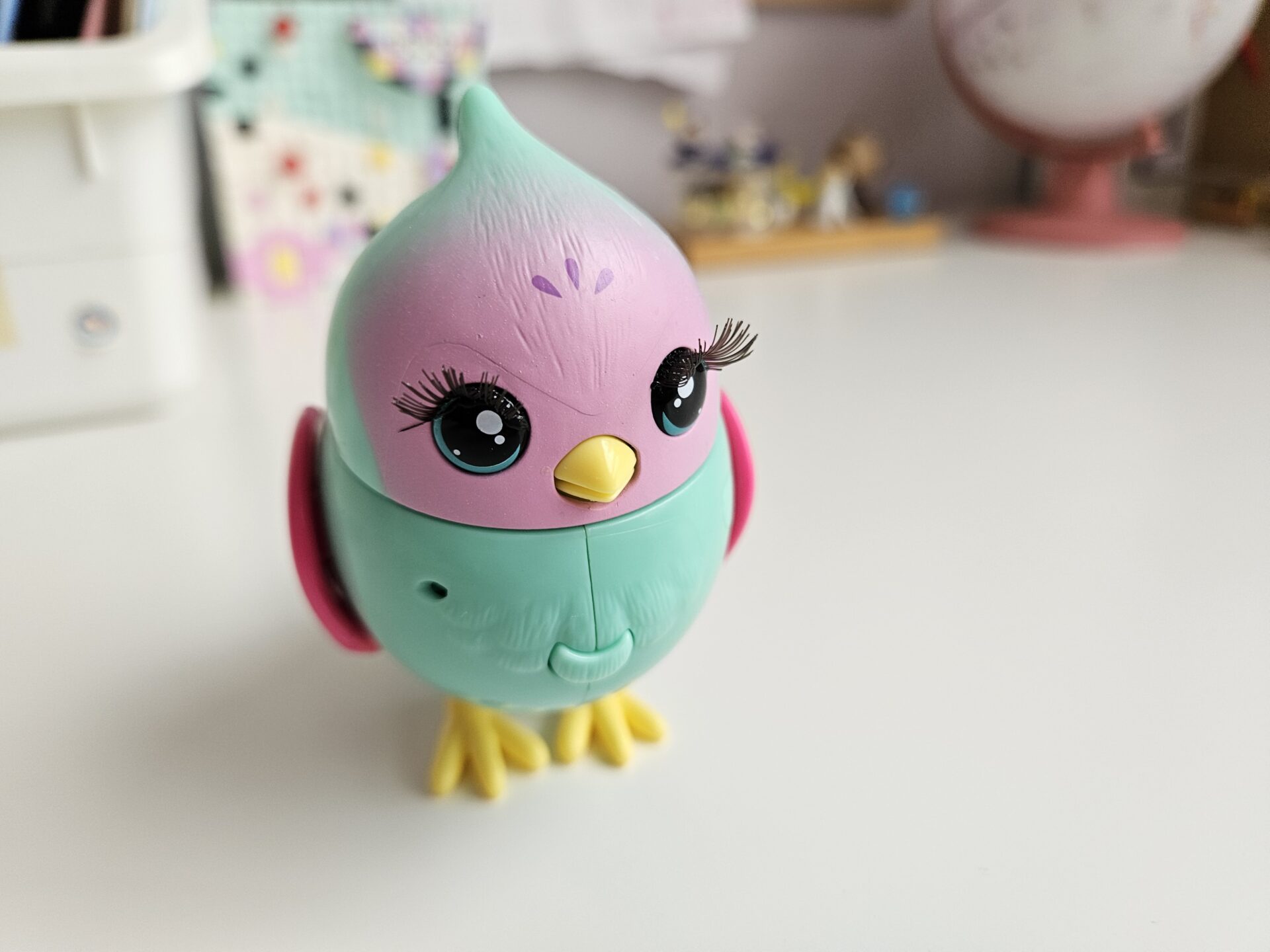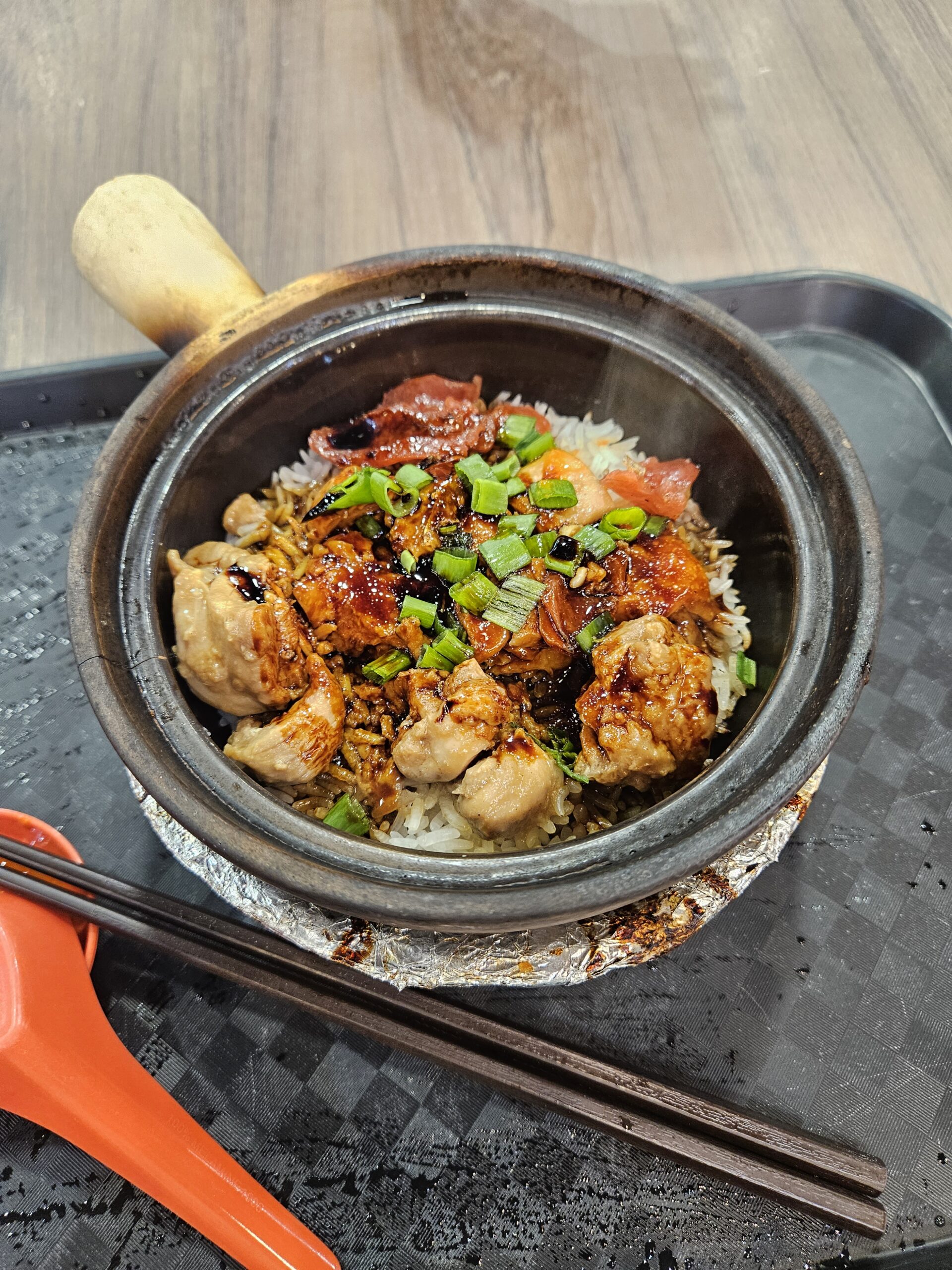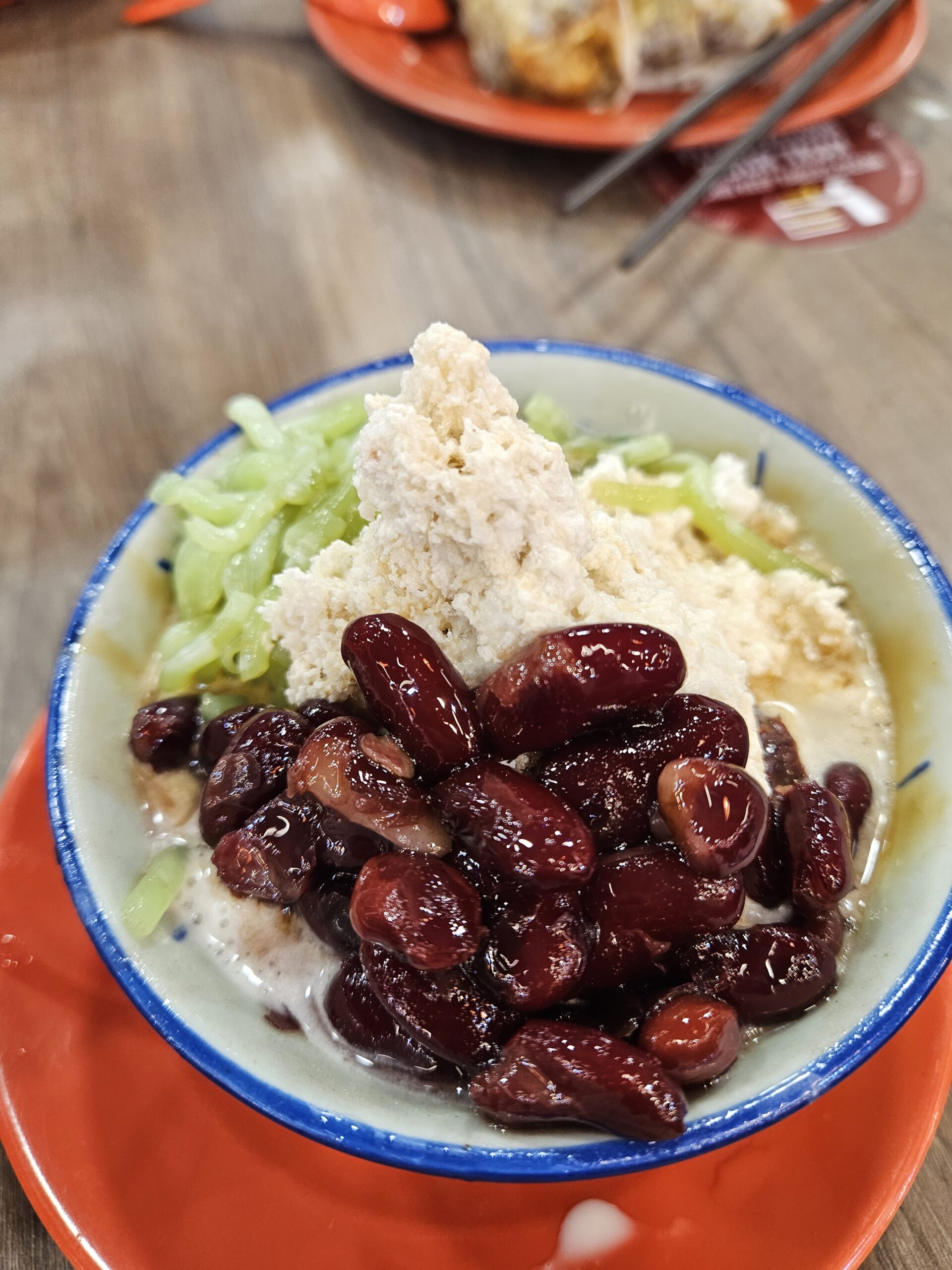 As expected, the most common shots like close-ups of food are well done. In both bright and dim areas, the Galaxy Z Fold 5's cameras are decent with good exposure and contrast, though they are likely not on the same level as, say, the Galaxy S23 Ultra or the Xiaomi 13 series that boast a Leica lens.
The only complaint I have is worrying about dropping the phone if I unfold it to take a picture. Yes, it's big but it also can feel slippery.
Placing the phone at the water's edge near Marina Bay Sands one evening, I was more than a little scared that it might escape my grasp and fall into the waters below.
For a phone packing in so much, it's good to know that it has enough juice for the road. During the week or two that I tried out the Galaxy Z Fold 5, I didn't have to charge up the battery within a day.
In other words, the 4,400mAh dual battery could power the phone up easily over a day, despite some usage of the big screen for watching videos or surfing to websites intermittently.
If you're out of juice, you can plug the phone into a wall socket and get 50 per cent of the battery filled up within 30 minutes, says Samsung. You'll need a 25W adapter and 3A USB-C cable.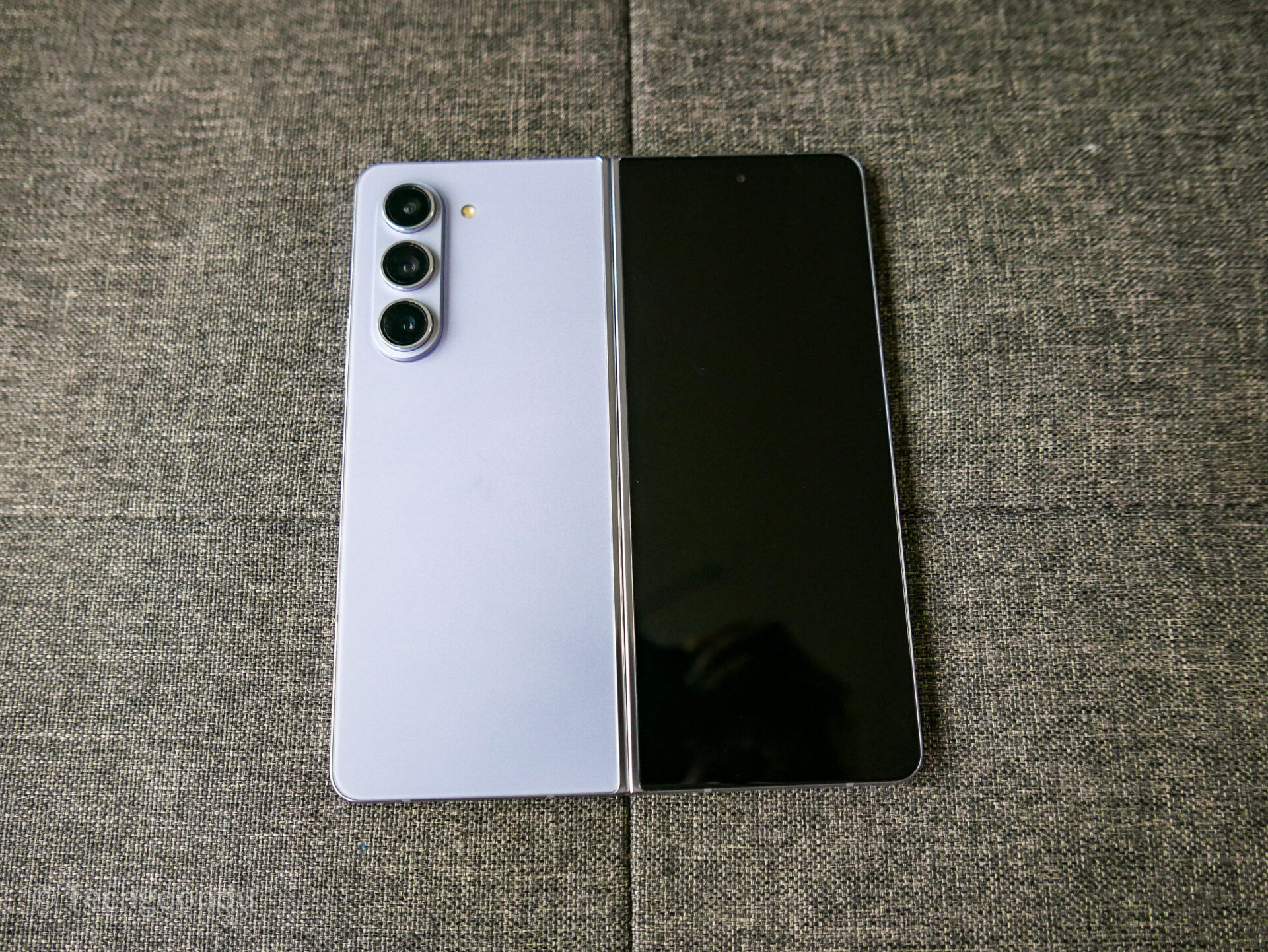 On the whole, it seems Samsung has settled on a formula that it believes will keep getting new users onboard. It has not tweaked its camera array and the look and feel do seem similar, despite improvements.
Is this enough to entice existing users to switch over? Well, it depends on whether they've bought into the foldable phone idea.
If you've been using a previous Samsung Galaxy Z Fold phone to, say, fire a quick e-mail or even edit an article (I've done this on the road), then the upgrade is not a question.
Plus, the new phone is also less bulky than before. It's got a much-awaited improvement on the early design, making the phone sleeker and more acceptable to the masses.
What I think will deter people from switching to the "fold side", I think, is the stratospheric cost of devices like the Galaxy Z Fold 5.
Starting from S$2,398 for a 256GB model, it costs as much as a premium laptop today. If you want more storage, the 512GB version will set you back S$2,578, while the 1TB one will cost an even steeper S$2,938.
At least the Korean company has thrown in a year of its screen care service, which lets you replace either the cover or main screen once within the warranty period.
It probably knows how painful it is to drop such a costly yet seemingly fragile phone. I know folks who have dropped their Galaxy Z Fold phones and ended with a complete write-off.
If you're careless like I am, just be wary that a drop of this foldable phone could well damage its fragile hinge and screen. Make sure you get a case to protect this costly phone if you're buying one.