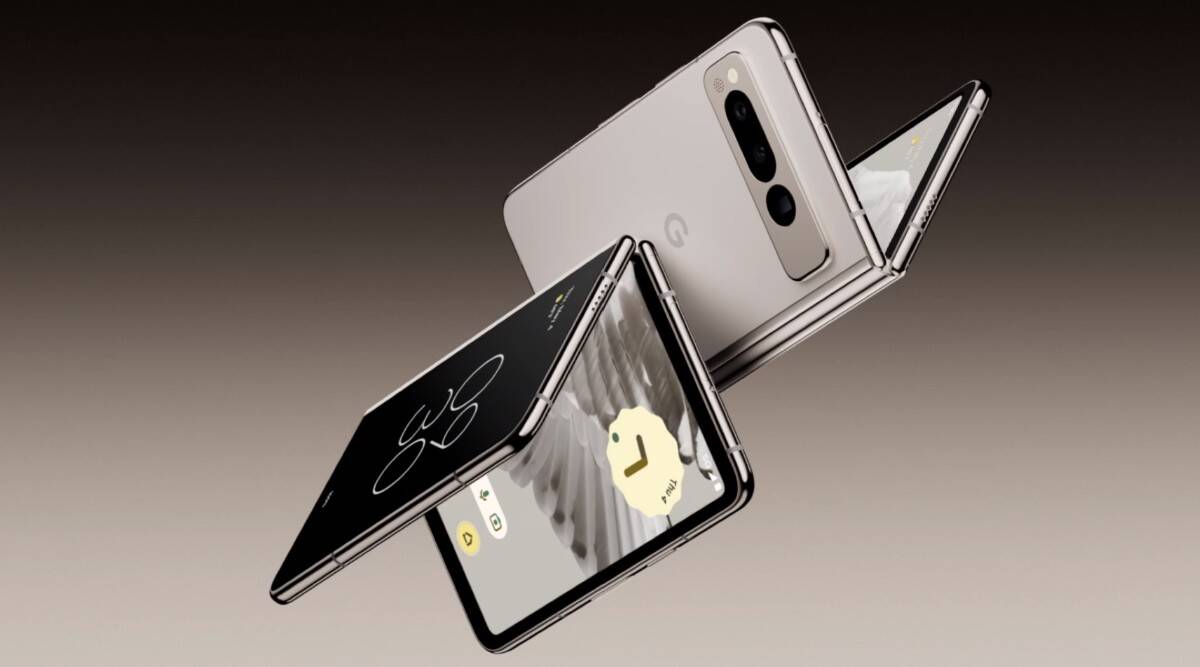 It's been a few years since the first foldable phones arrived with much fanfare, along with teething issues such as durability.
However, after Google threw its proverbial hat into the ring two weeks ago, all top global smartphone makers now offer at least one foldable phone. Most are even into their second or third device iterations.
Okay, except Apple, for which the rumour mill has bubbled for years. Maybe soon perhaps for its diehard fans?
Meanwhile, there is a growing number of options today if you're seeking a foldable phone that offers a larger screen that can be folded and stowed away in a trouser pocket or a handbag easily. Here's what you should look out for when buying one:
How are individual folding phones different?
Two designs exist today: A "fold" type with an external screen that opens up to a larger, more expansive tablet sized display within, and a "flip" type that folds a phablet-sized display in half, reminding you of flip phones of yore, like the original Motorola Razr.
What differentiates competing devices are (1) the visibility of the "crease" on the folded display, (2) official water resistance certification (no folding phones today have certified dust resistance), and for fold-type devices, (3) the balance of aspect ratios between the outer and inner displays.
The displays share an inverse relationship – a more slab-shaped outer display (as close to an 18 or 19:9 aspect ratio as possible) makes typing easier on the outer screen, but makes the inner display more squarish.
A squarish display means more letterboxing when viewing media content (which is generally in widescreen), and more work for developers to adapt their apps, which, as mentioned, are more 19:9 sized.
Otherwise, the phones can be similar. The current crop of folding type devices, for instance, pack high-refresh-rate OLED displays, batteries with capacities around 4,500mAh, and weighs about 250g.
Fold-type devices
Google Pixel Fold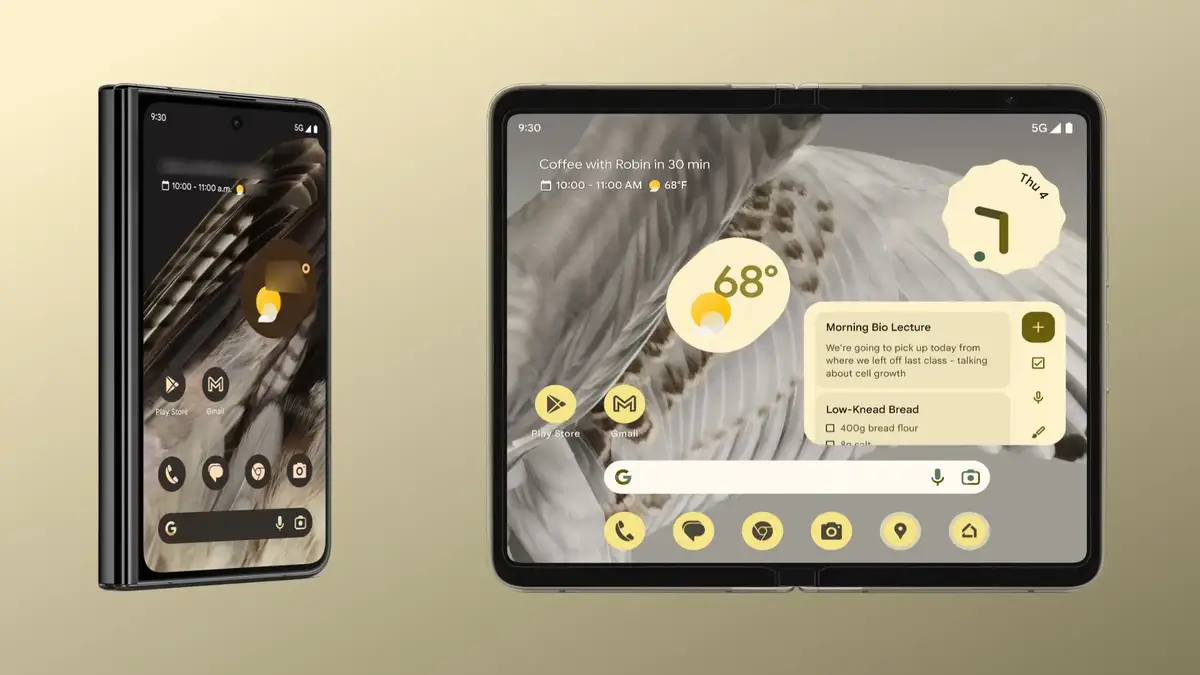 The newest kid on the unfolding block is the Google Pixel Fold. The 263g device packs a 5.8-inch, 120Hz, 1,080 x 2,092 outer OLED screen. Unfolding it, you find a 120Hz, 7.6-inch OLED inner display offering a sharp 1,840 x 2,208 resolution. Both slabs are reinforced with Gorilla Glass Victus, and the device is IPX8 water resistance-certified.
The outer screen is of a 17.4:9 display aspect ratio. It should be a comfortable size, like any average smartphone but somewhat wider. The inner display has a 10.8:9 aspect ratio.
There is an obvious crease on the inner display like the Samsung Galaxy models, but unlike the Find N2 and Mate X3. The bezels on the Fold's displays are also more apparent than competing devices.
The highlight of the Pixel Fold has to be its Google Android experience, which is without bloat, yet enhanced with multiple AI smarts the search giant is known for. All of this is enabled by Google's own Tensor G2 processor, designed by the firm but made by Samsung.
The Pixel Fold has a similar excellent three-camera imaging array found on the Pixel 7 Pro, which should be another draw. Battery is a 4,821mAh cell.
Unfortunately, there is no news on the availability of the device in Singapore. Fingers crossed, it turns up here eventually.
Samsung Galaxy Z Fold4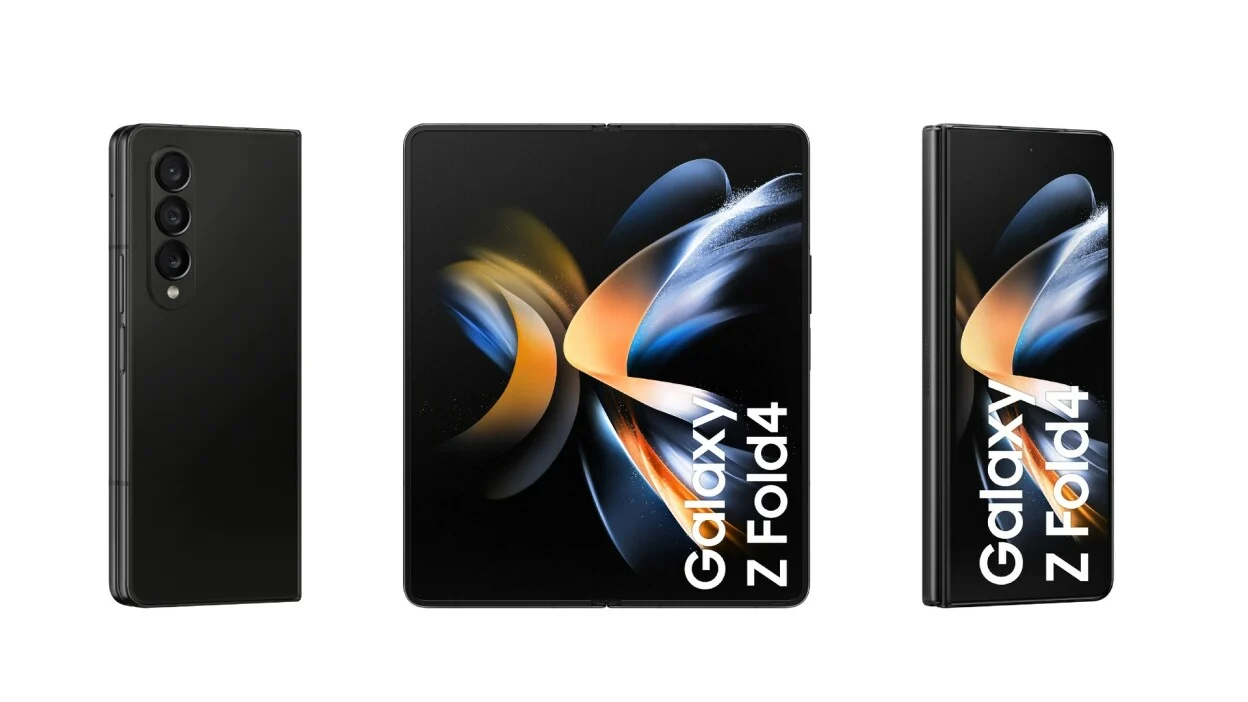 No foldable phone story should neglect a mention of category leader Samsung. Its Galaxy Z Fold series arguably defined the form factor and is in its fourth iteration as the Galaxy Z Fold4. It's available in Singapore from S$2,398.
As you'd expect from the Korean giant, the Galaxy Fold4 has a top-of-line Qualcomm Snapdragon 8+ Gen 1 processor and Samsung's very own OLED display tech. The cover display is a narrow 6.2-inch, 120Hz, 902 x 2,316 affair with a longish aspect ratio of 23.1:9.
While a slight improvement from the 25:9 aspect ratio on the Galaxy Z Fold3, the cover display is still too narrow for frequent use. This is also a rather hefty device at 283g.
The inner OLED display offers a 1,812 x 2,176 resolution on a 7.6-inch screen. it has a 9:10.8 aspect ratio and zippy 120Hz refresh rate. For anyone paying attention, this is the same aspect ratio as on the Pixel Fold, but presented in a different orientation.
In my view, Google has scored the hat trick when it comes to balancing the aspect ratios between the inner and outer displays (thus far).
Per our review, the screen crease on the Galaxy Z Fold4 is obvious if you stare at the display head on, but not a hindrance if the device is used with dark mode turned off. The Samsung flagship phone is IPX8 water resistant, has a 4,400mAh cell, and a three-camera array somewhat similar to the candy bar-shaped Galaxy S22+.
Huawei Mate X3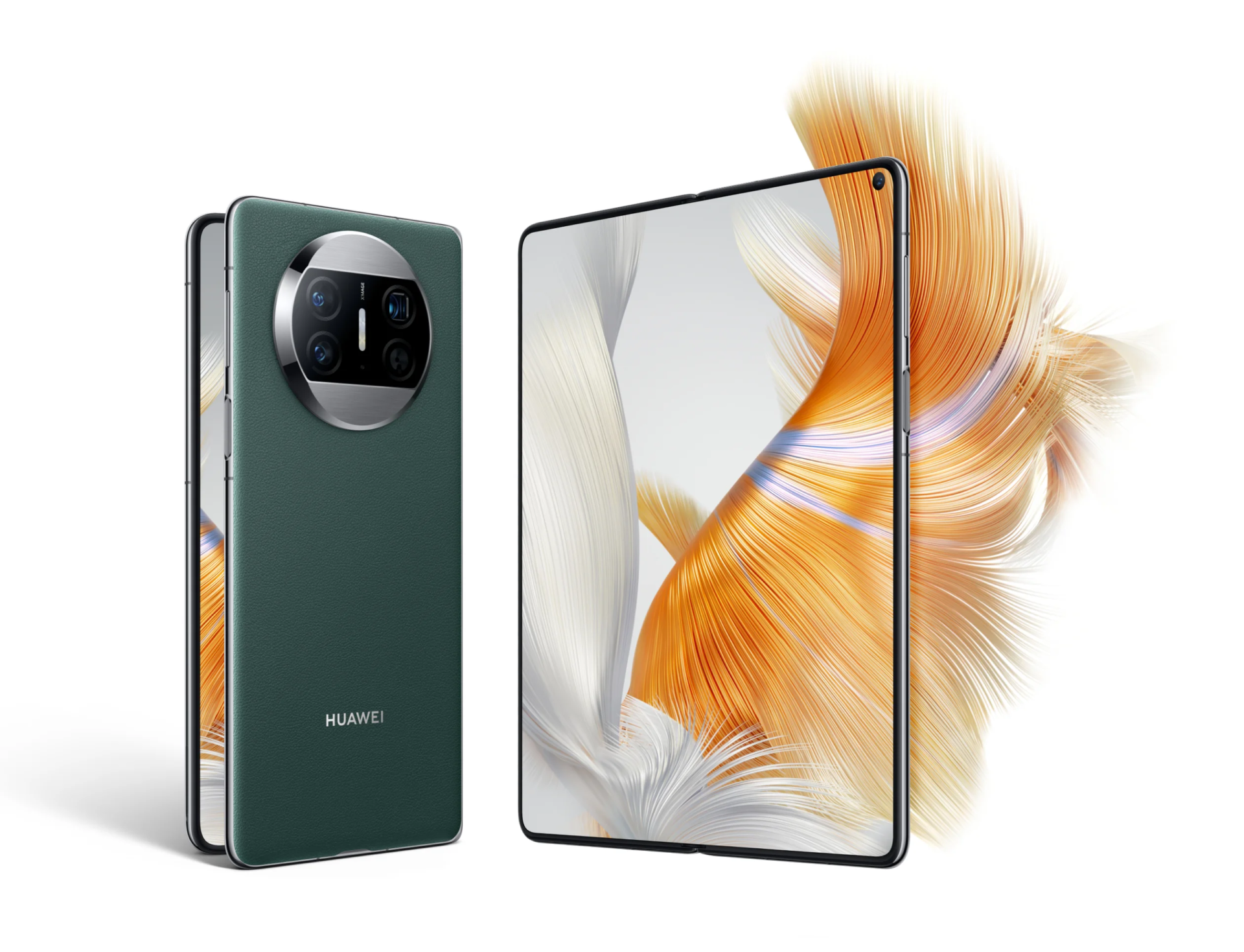 The Huawei Mate X3 has a 6.4-inch, 120Hz, 1,080 x 2,504 OLED cover display translating to a 21:9 aspect ratio. Inside, you get a 7.85-inch OLED inner display with 2,224 x 2,496 resolution and 10.1:9 size. This foldable phone weighs just 239g.
It is the thinnest among folding devices thus far – just 11.1mm when folded up – and closes perfectly flat on itself with no discernible gap.
It also has no obvious screen crease while maintaining an IPX8 water resistance rating – the only foldable to offer so outside of Samsung's options. Its triple-lens camera system is built with Leica.
The Huawei Mate X3 is available for purchase in Singapore for a princely S$2,598. Owing to restrictions from the United States, the device has a Snapdragon 8+ Gen 1 that has no 5G support, plus you won't be able to access the Google Play Store.
Oppo Find N2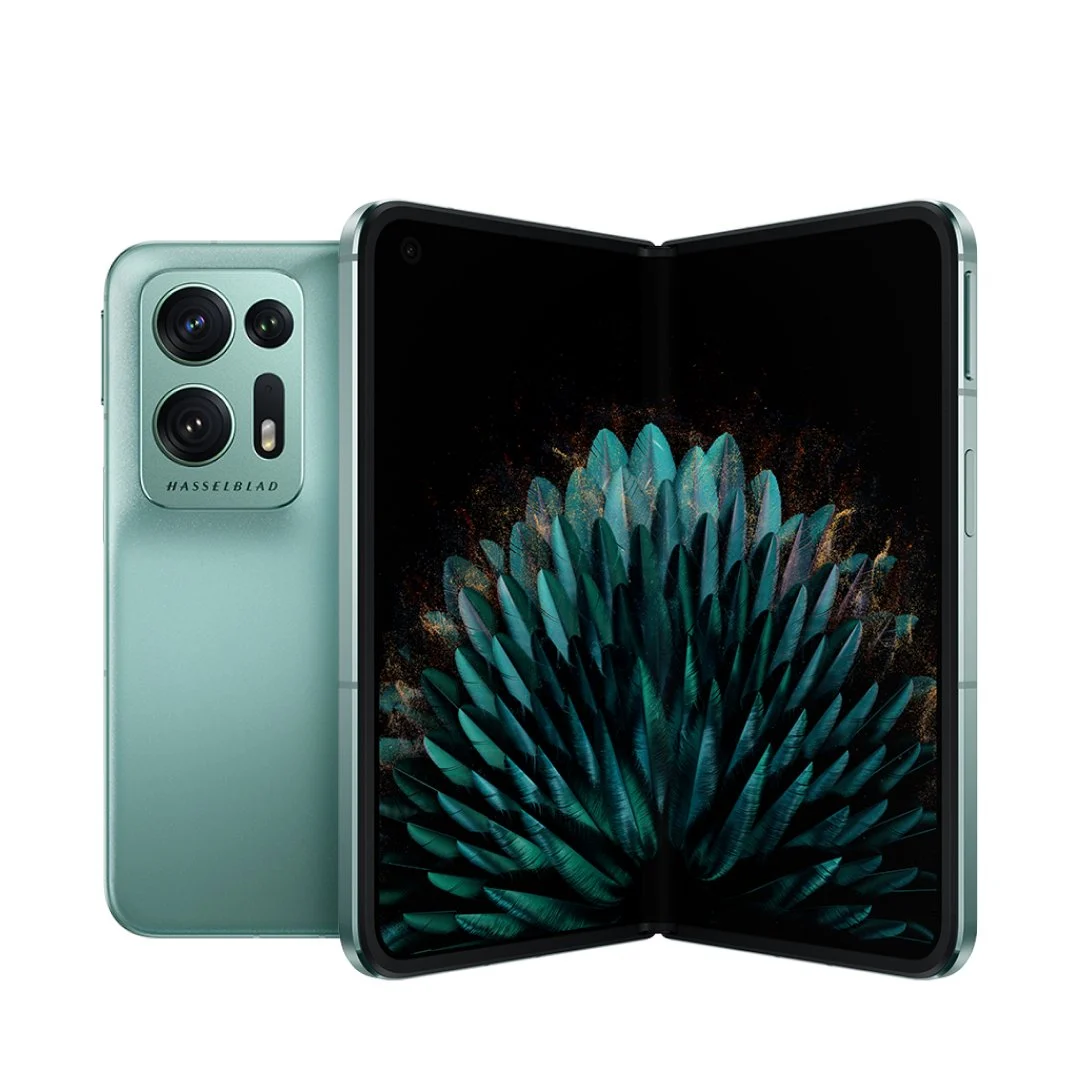 Oppo introduced its folding Find N in late 2021, just as Samsung refined the category and function of a folding smartphone in Fold3.
The Find N, and the updated Find N2 differs most significantly from Samsung in its approach to the screen's folding mechanism, which meant very minimal crease. The processor is a flagship-grade Qualcomm Snapdragon 8+ Gen 1.
Aspect ratio is also different – here is a 5.5-inch, 120Hz refresh rate, AMOLED outer display of 1,080 x 2,120 resolution, with an aspect ratio of 18:9 similar to slab smartphones. The phone opens up to a 7.1-inch, 1,792 x 1,920 OLED display with 120Hz refresh rate and aspect ratio of 9.63:9.
The Oppo Find N2 is also lighter than the competition at 237g. However, it lacks IP-rated water resistance. There is also no official availability in Singapore as far as we know, but imported sets are available.
vivo X Fold2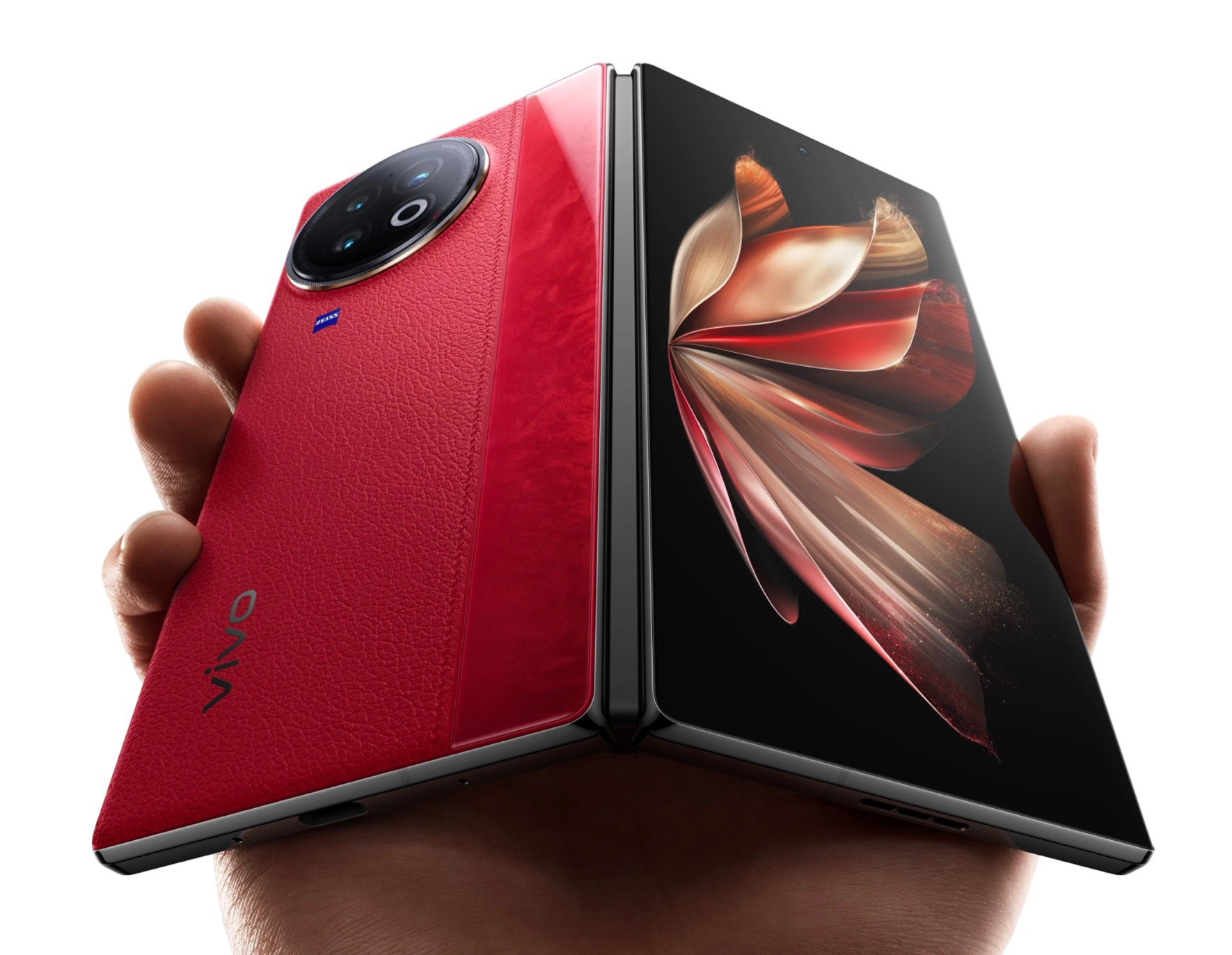 Vivo, Oppo's sibling from the same parent company, has a newly refreshed folding device in the X Fold2. Released last month, it has a 21:9 cover display like the Xiaomi Mix 2, offering 1,080 x 2,050 resolution but is sized 6.53 inches diagonally. The inner display has a 1,916 x 2,050 resolution on a very square 9.45:9 shape.
We are keeping our thoughts brief as there is no local availability in Singapore. A pity, as online previews reveal the camera system is a custom Sony sensor with image stabilisation and Zeiss coating.
Xiaomi Mix Fold2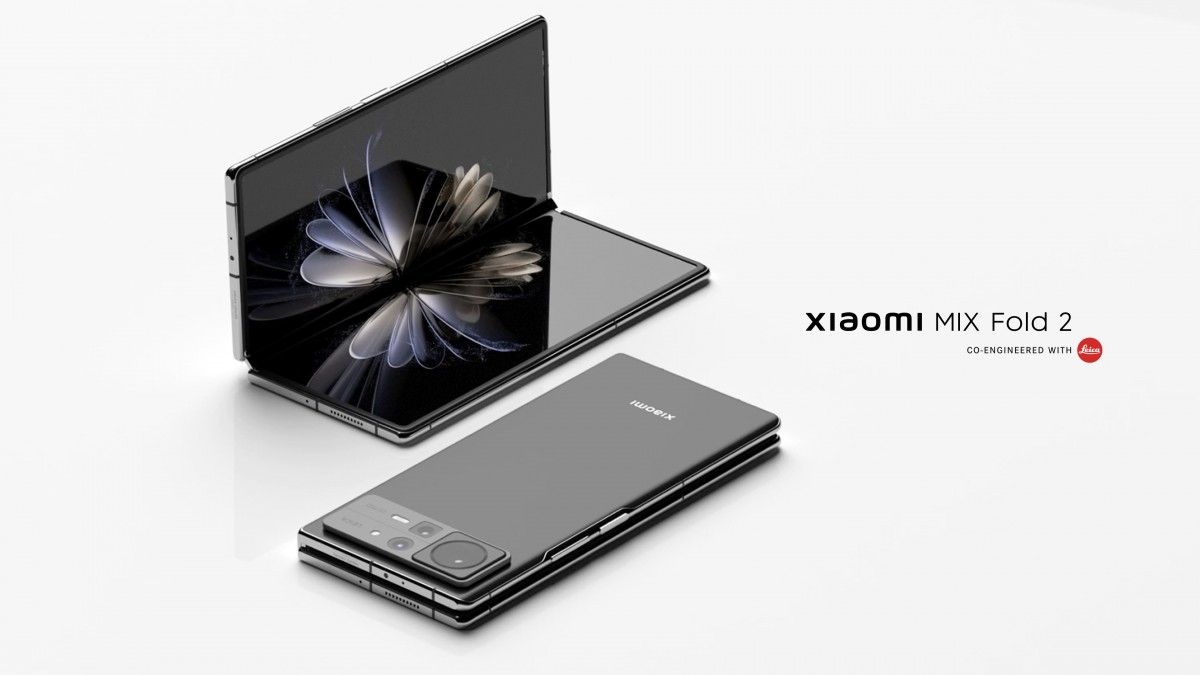 The Xiaomi Mix Fold2's claim to fame is that it is has a folded width of 11.2m, making it the thinnest foldable when it was released in August 2022. The phone weighs 262g and has a 4,500mAh cell.
It has a 6.56-inch, 1,080 x 2,050 OLED cover screen with 120Hz refresh rate and a 21:9 aspect ratio. The inner screen offers 2,160 x 1,914 pixel or an 10.2:9 aspect ratio. It also has a very nice camera system co-engineered with Leica.
For all its perks, the device is, unfortunately, not released outside of China.
Flip-type devices
Motorola Razr (2022)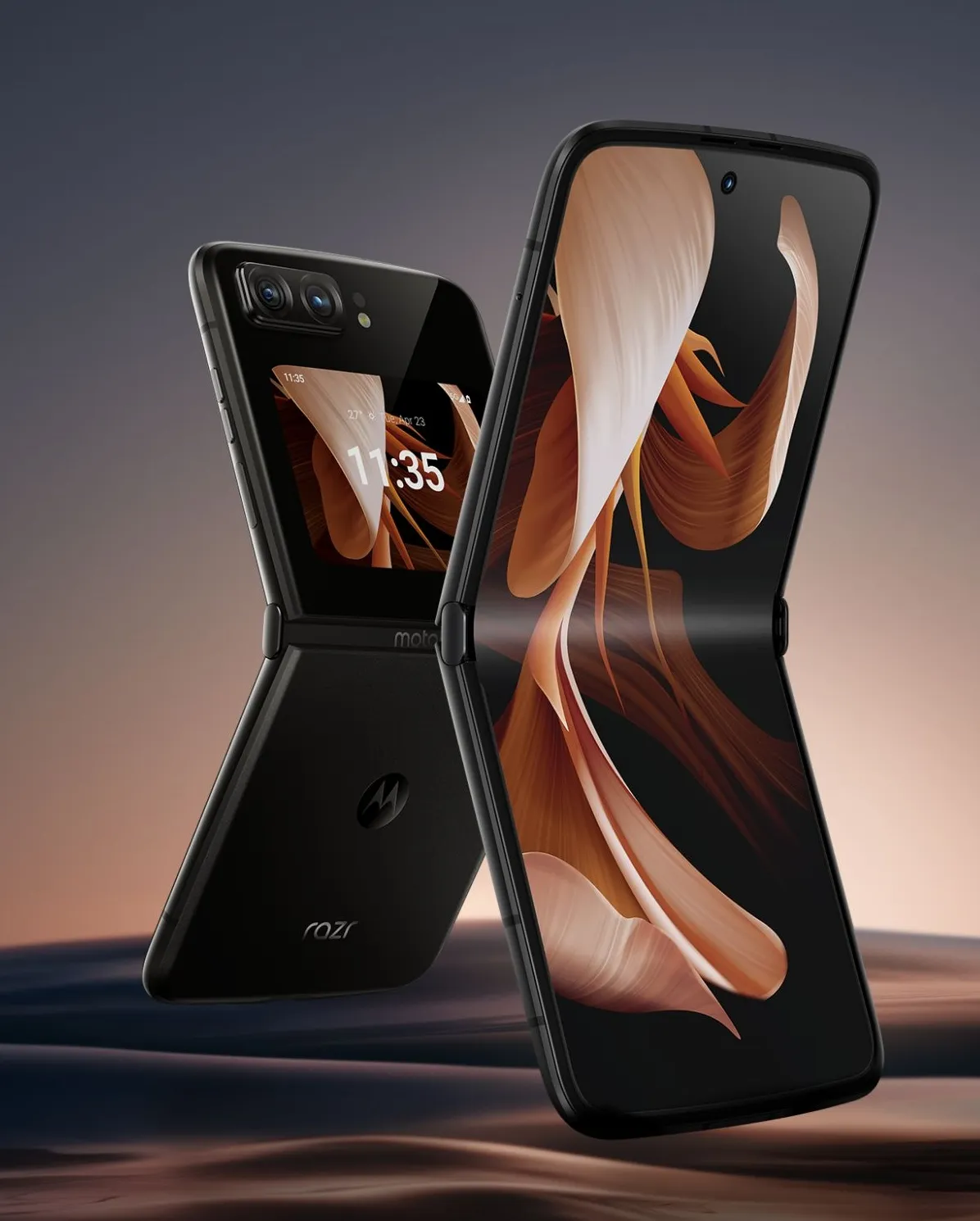 The flip-type Motorola Razr foldable actually launched earlier than the Samsung Galaxy Z Flip, making the Lenovo subsidiary a trendsetter in the flip foldable form factor.
Its design harks back to the original Motorola Razr from 2003, a popular clamshell phone with a physical numerical keyboard. The physical keyboard in the foldable screen Razr is replaced by a display, in essence creating a retro-looking device that opens up into a modern slab smartphone.
The updated Motorola Razr released in 2022 focused on bringing the Razr beyond form to function, by fitting it with a modern flagship Qualcomm processor, a crease-free 6.7-inch 1,080 x 2,400 foldable OLED display, and an actually usable 2.7-inch, 573 x 800 pixel outer display in a 200g frame.
Unfortunately, the device is sold only in China, and has a weaker primary-ultrawide camera setup.
Samsung Galaxy Z Flip4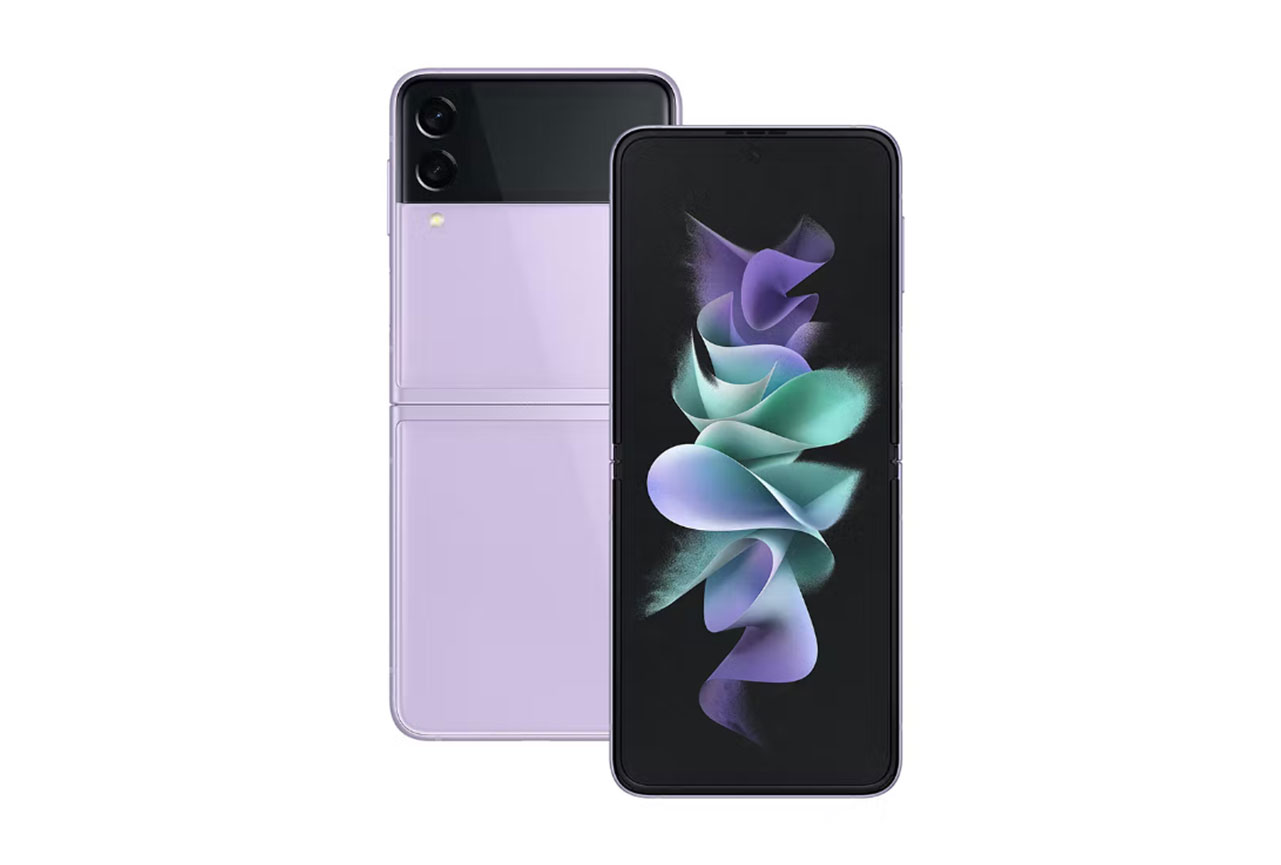 The Samsung Galaxy Z Flip4 is available in Singapore from S$1,398. The first Galaxy Z Flip launched in Feb 2020, following the introduction of Galaxy Fold half a year prior. The Flip4 weighs 187g, has a 3,700mAh battery cell, and comes IPX8 water resistance.
The Galaxy Z Flip4 carries a slab smartphone-sized 6.7-inch, 1,080 x 2,460 pixel, high refresh rate 120Hz OLED display that can fold in half. There is a 1.9-inch, 260×512 pixel cover display to facilitate selfies on its wide-ultrawide camera system, which also acts as an always-on display.
Samsung's foldable phones may have a more obvious screen crease than others, but their software implementation to take advantage of the additional display real estate is often superior.
Oppo Find N2 Flip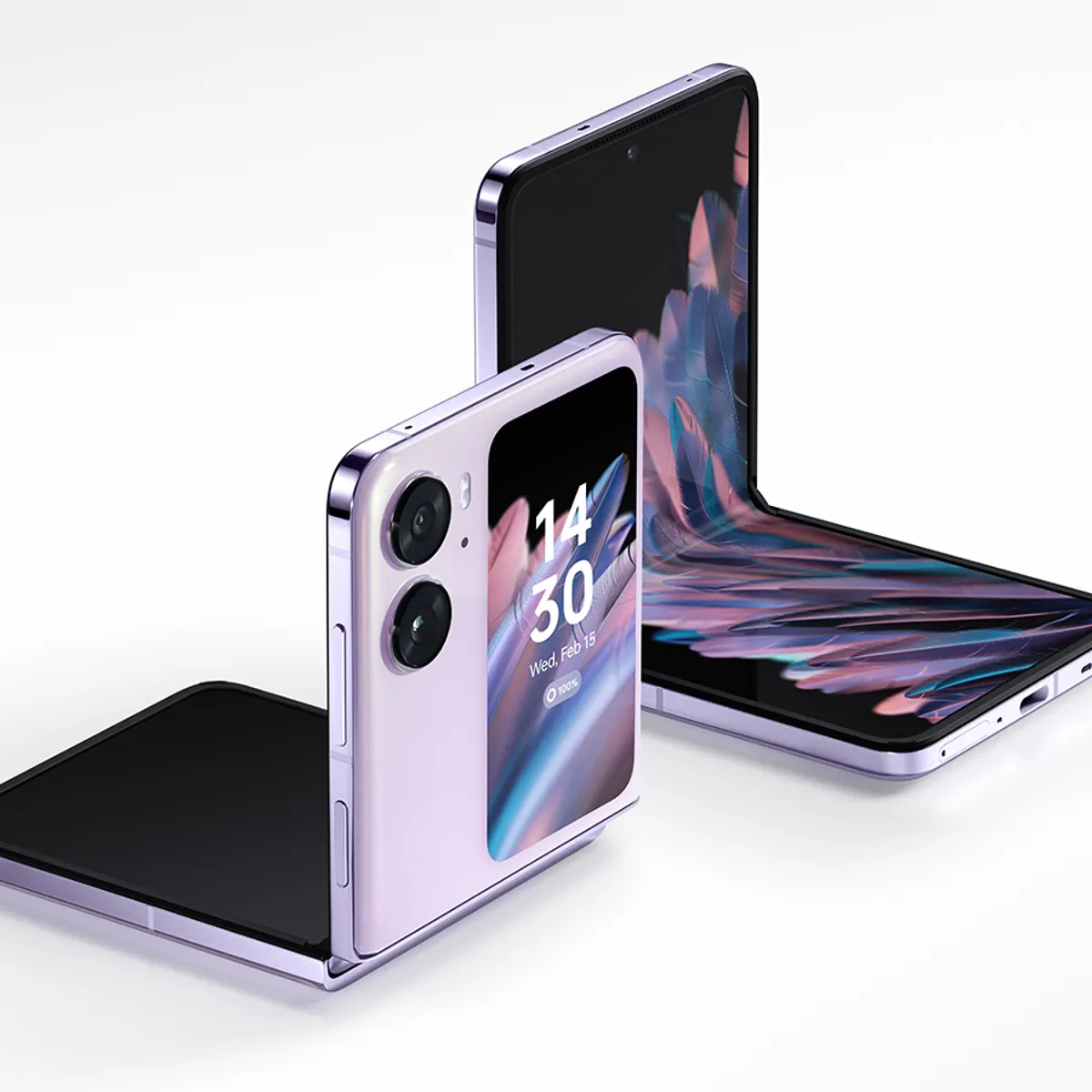 The Oppo Find N2 Flip is out in Singapore, providing another clamshell foldable option. Starting from S$1,299, it has a 6.8-inch, 1,080 x 2,520 OLED display that has fast 120Hz refresh rates, at the same slightly-longish 21:9 aspect ratio as the Galaxy Z Flip4.
The 191g device has a 3.26-inch, 382 x 720pixel cover display that is more useful than the Samsung flip phone's outer screen, but less so than the 2022 Motorola Razr.
The processor you get under the hood is a medium-high grade Mediatek Dimensify 9000+, and the camera setup is a decent wide-ultrawide pair of lenses.
The screen crease on the Find N2 Flip is less pronounced than the Galaxy Z Flip4, thanks to the teardrop hinge design. The battery is also a more capacious 4,300mAh. It does not have official water resistance certification, though.