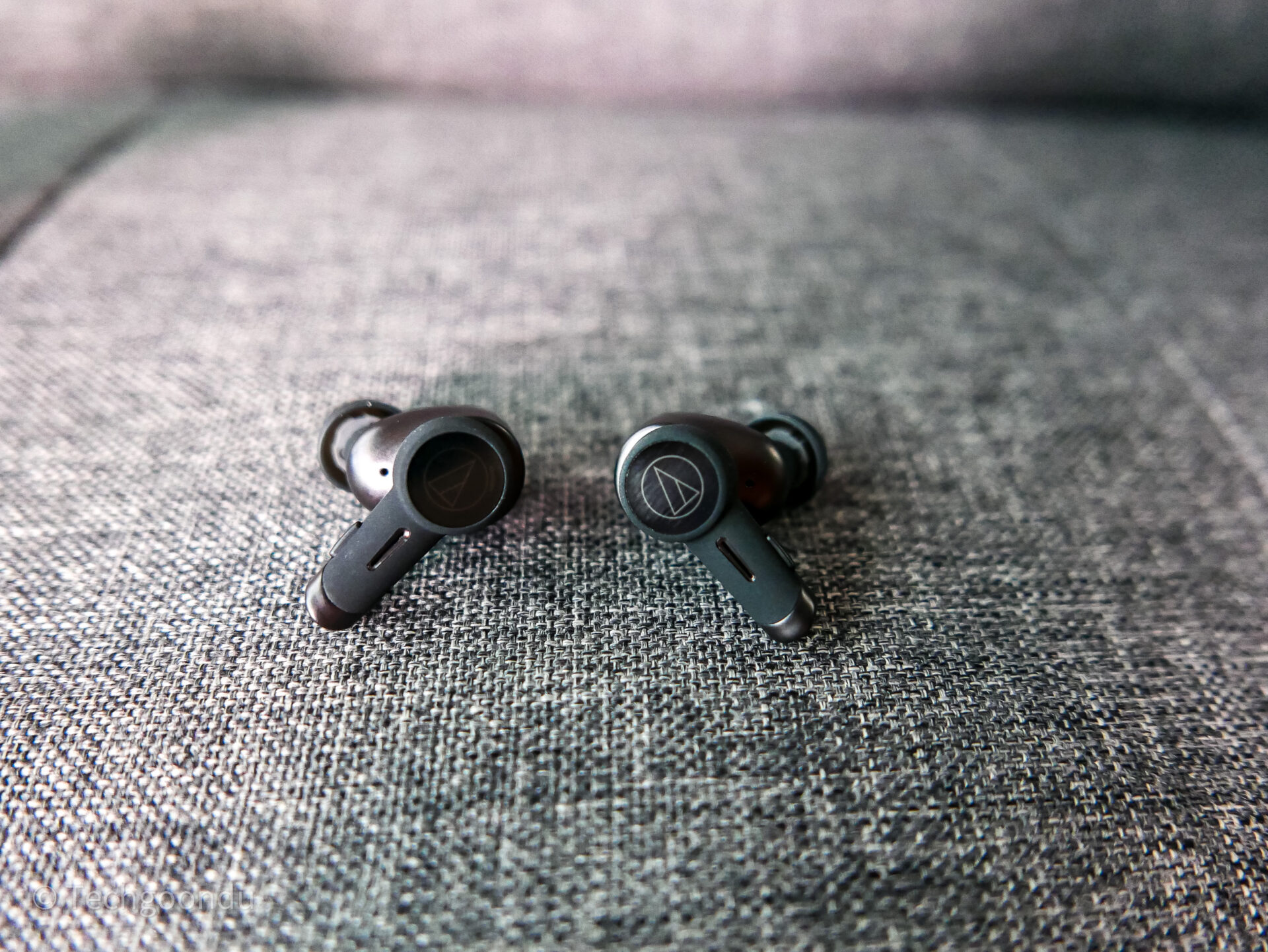 It's taken me a while to try out the Audio-Technica ATH-TWX9 earbuds and I'm glad I finally did, despite them arriving in Singapore a couple of months ago in a market full of competitors.
I say that because these are some of the sleekest looking and greatest sound wireless earphones I've tried out lately.
So far, Sony and Sennheiser have impressed the most with both their wireless headphones and earphones that connect via Bluetooth. Audio-Technica, a Japanese hi-fi company known to some audiophiles, wants in on the action.
It's not a new player, that's for sure. While many people remember their first noise cancelling earphones from Bose, for example, Audio-Technica has always been there with alternatives that sound great and are reasonably priced.
The new ATH-TWX9 – yes, that's a mouthful – are a pair of wireless earbuds that impress with both their attractive design and excellent sound quality, as expected from the company.
Let's start with the looks. First impressions here are probably the best I've had with a pair of wireless earphones for a while – the sloped case that also charges the earphones pretty enough to keep your previous wedding bands in.
It is also wrapped in a soft, velvet-like material that is smooth to touch. Okay, I know, such synthetic rubber surfaces often get sticky in Singapore's humid weather over a few years, but I don't know for sure if Audio-Technica's latest gadget will suffer the same fate.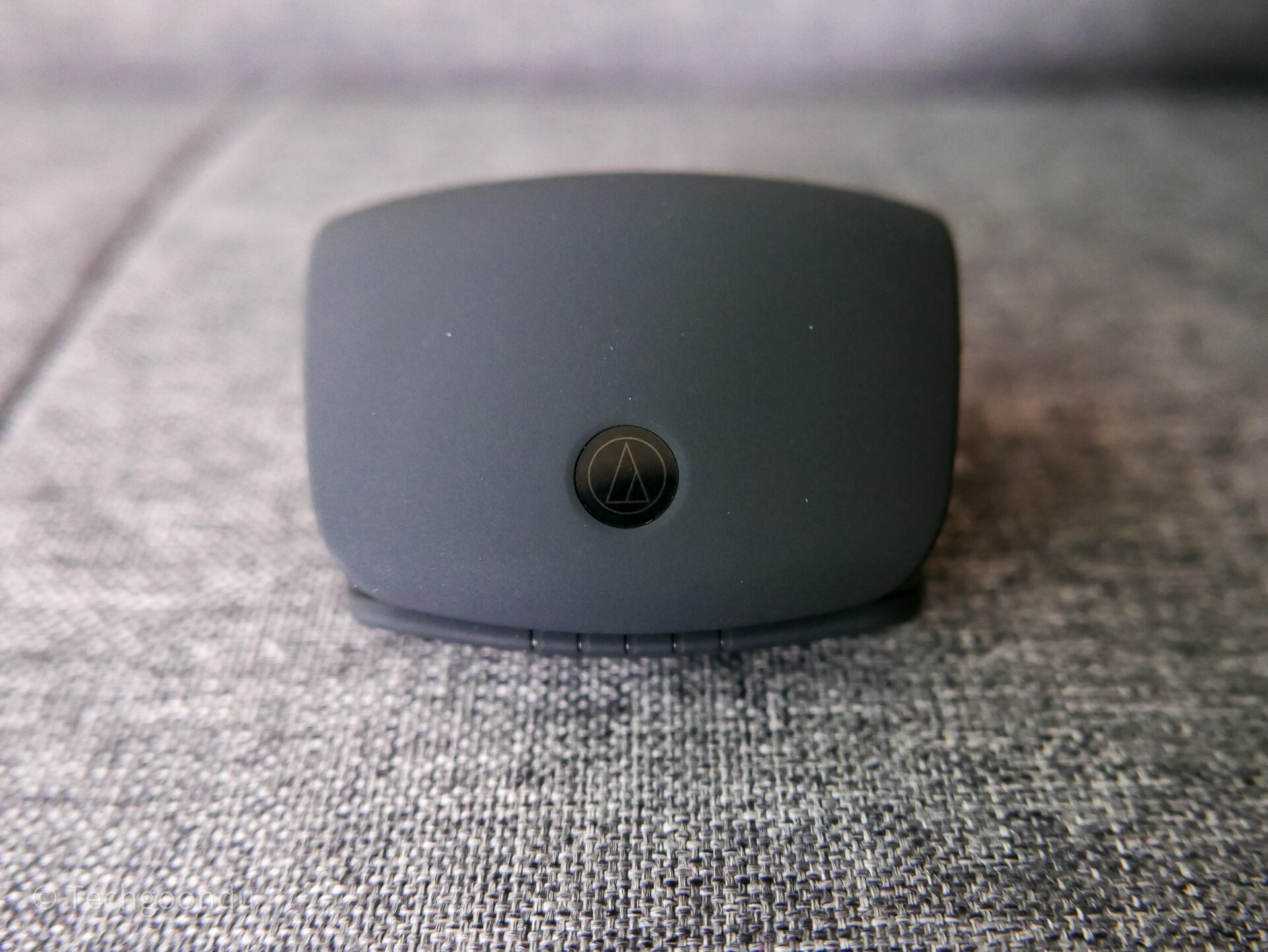 The earphones themselves are beautifully constructed. No awkward shapes here, just rounded corners all around, including the part containing the 5.8mm dynamic drivers.
A reflective surface with the logo showing discretely also adds to the premium feel, as does the simple matt black housing for the rest of the components, like microphones for making calls and noise cancelling.
The lightweight earphones – at 5.4g each – are also easy to fit into your ears. Hours of listening pose no worry of discomfort or fatigue here.
And you'll be listening to these earphones a lot if you enjoy the way their articulate and present your favourite songs in such a clear, dynamic and engaging manner.
Immediately after putting them on, you'd find an airy, natural, unveiled sound that seems effortless in its presentation. The transparency here is the opposite of having sound congested or stuck in the earbuds.
The soundstage appears broad and wide, so you can sense the music being played in a realistic, live environment. Play Pink Floyd's The Great Gig in the Sky, for example, and you get a sense of the scale and dynamism in the vocals.
There is also a good amount of detail. Diana Krall's Live in Paris album, for example, showcases some of the intricacies that a good pair of speakers or earphones can bring out.
On the live recording, the instruments from the double bass to the percussions feel on the spot and precise. The tempo on the fast-paced tracks, like Deed I Do, draw out the dynamism and speed that a pair of great earphones can offer.
On more intimate tracks, such as 'S Wonderful, the album is a joy as well. You get the vocals coming through without any overemphasis or unnecessary colouring.
Like much of today's earphones, there's an accompanying app from Audio-Technica that lets you fiddle with the sound. You just have to adjust the curves on the equaliser settings.
With that, you can make the treble sparkle a bit more or get the vocals enhanced a little, if you like, but I think the original tuning that the engineers at Audio-Technica have done is pretty balanced and neutral, which is what I prefer.
What about the low end? Bass heads may turn up the bass with the equaliser if they don't like what comes out of the box. For me, again, I prefer a bit more control and tightness here rather than bass that feels scattered or muddy.
That said, I'd say the ATH-TWX9 may lack a little of the reach and extension that Sennheiser or Sony offer on their earphones, especially if you play a track, say, from the Tenet movie soundtrack that emphasises a lot of the low end.
To be fair, the Audio-Technica earphones are no slouch here. It's just that I'm not crazy about bass as much as bass lovers might be, so it's easier for me to overlook this part over a more open sound that focuses on the treble and midrange.
It's important to note that the ATH-TWX9 earphones support a wide range of codecs, from the latest Qualcomm aptX Adaptive that lets you enjoy high-quality music over Bluetooth to the good old AAC and SBC.
It also works with Sony's 360 Reality Audio format, so you can play some of the more immersive tracks you can find on Tidal, for example. David Bowie's classic, Heroes, is one you should try out.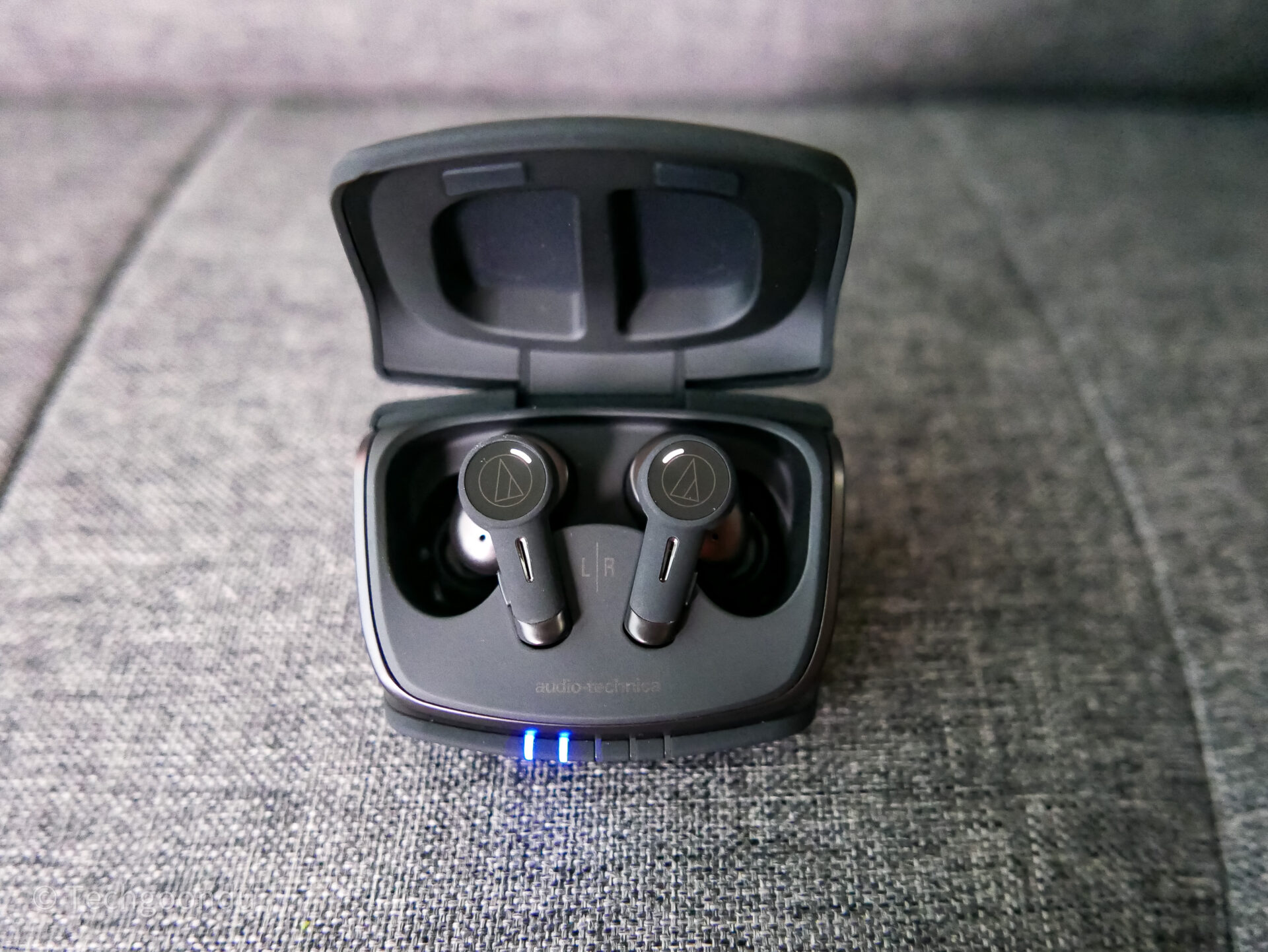 What about noise cancelling? Again, there is little to fault. Audio-Technica lets you calibrate the noise cancelling at the start of the setup and from there, you barely hear outside noises when the music is playing.
I'd happily travel with these earphones to cut out the cabin noise in a plane or the sound of crying babies, if I were on a long flight again.
Speaking of that, Audio-Technica promises six hours of playback with a single charge with its new earphones. The charging case adds another 12, for a total of 18.5 hours.
Okay, good enough for many a flight around Asia, but you'd need to pause and juice things up mid-flight for a trip to Europe or the United States.
I also have to mention the accompanying mobile app again here, because it is one of the most full-featured ones around, rivalling Sony's.
You can customise the sound using the equaliser and also adjust the noise cancelling mode – choose hear-through or airplane noise cancelling, for example. You can change the streaming codec as well.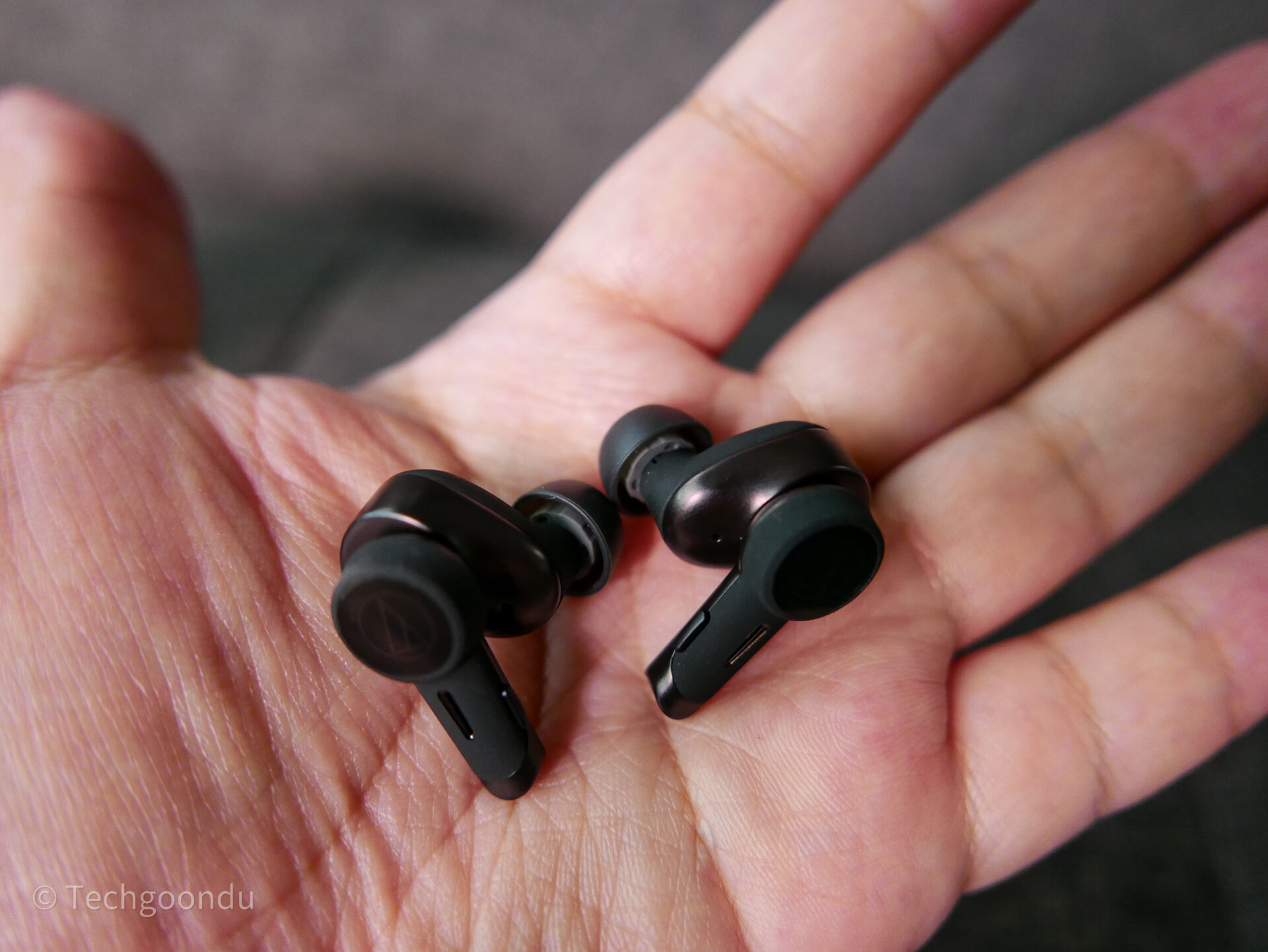 On the downside, note that the controls are a little unusual. There are small buttons on each ear bud that do different things – press the right button once to play/pause, and the left button once to increase volume and twice to decrease volume.
Then, there are the touch controls. Tap the left side twice and you toggle the noise cancelling modes. On the right, if you hold it for two seconds, you call up the voice assistant set up on your phone. Yikes, too complex!
Okay, to be fair, you can still avoid most of that, most of the time. Taking the earphones off will automatically pause the music, and putting them on again gets the music playing once more, thankfully.
All said, Audio-Technica has come up with an attractive, top-notch pair of true wireless earphones in the ATH-TWX9. This is especially if you're, like I am, a previous owner of earphones from the Tokyo-based company and like its sound signature.
Are these new earphones good enough to dethrone the best from Sennheiser and Sony? I'd say they are very competitive.
I find the two more well-marketed brands offering a slightly richer, fuller sound but I personally do prefer a more dynamic, transparent and detailed presentation so I'd be perfectly happy with the Audio Technica ATH-TWX9.
Hard to choose one among them, if I were to be perfectly honest, so make sure you head down to the stores to check out the earphones you intend to buy. For sure, though, the S$398 ATH-TWX9 have to be on your shortlist.