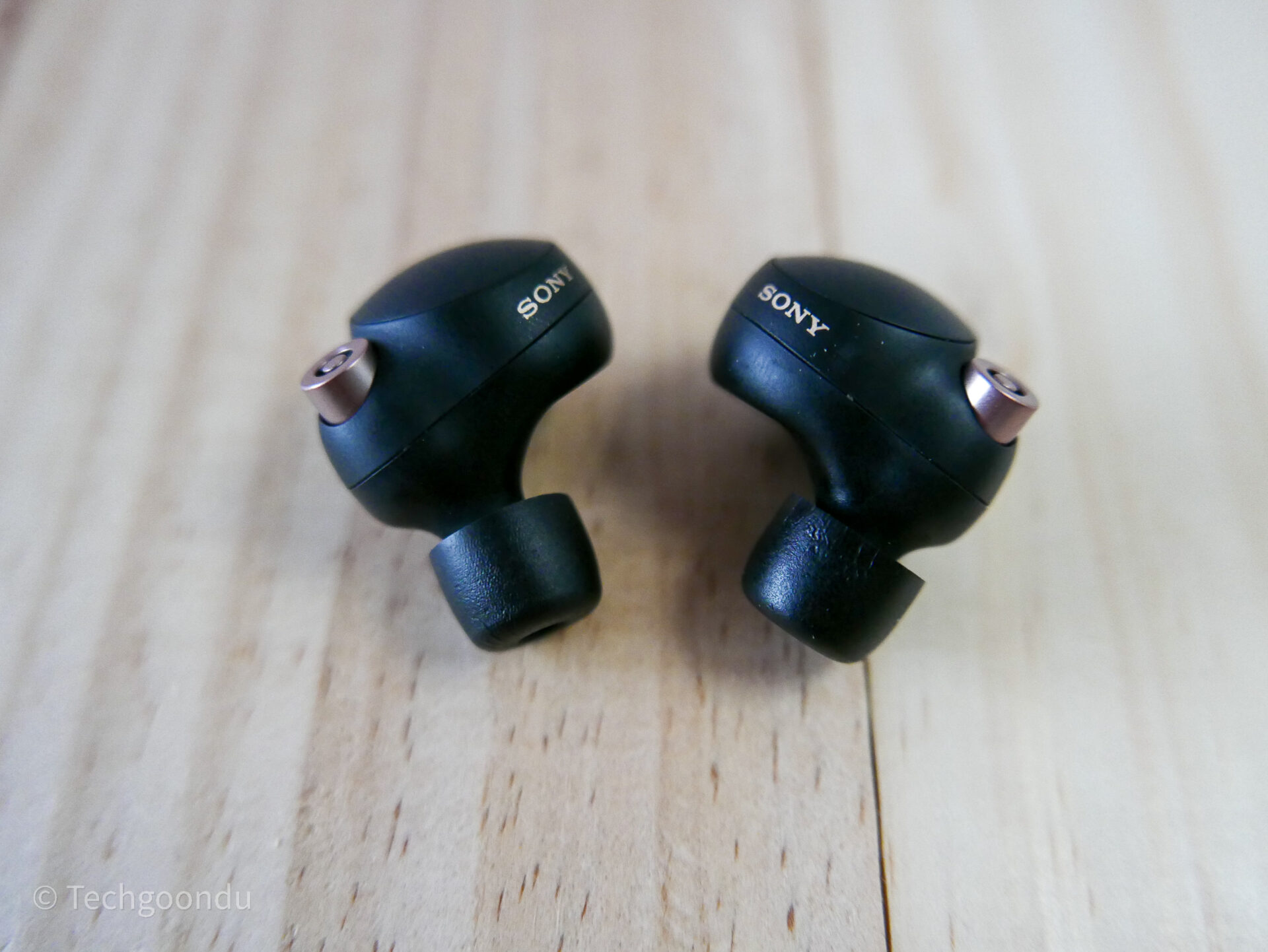 As true wireless earphones go, the Sony WF-1000XM4 have generated about as much buzz and hype as these little gadgets can. The thing is, it's all true, these new earbuds are a joy to use.
If the previous version, the WF-1000XM3 from 2019, were excellent, the new earphones are even better. From the time you first put them on to when you take them off after several hours on your ears, the overall experience is truly top notch.
I'll start with the audio quality, which Sony has managed to improve significantly with a new design.
If the previous earphones had to be tuned a little to reduce a slightly over-enthusiastic bass response, this time the WF-1000XM4 earphones nail it. They get the balance right, right out of the box.
Okay, to be fair, I already have a profile of my ear shape and size stored on the Sony Headphones app, so the sound is already customised a little to my profile.
But while I had to tweak the settings on the app previously, this time, I found the new earphones nearly perfect when I put them on for the first time.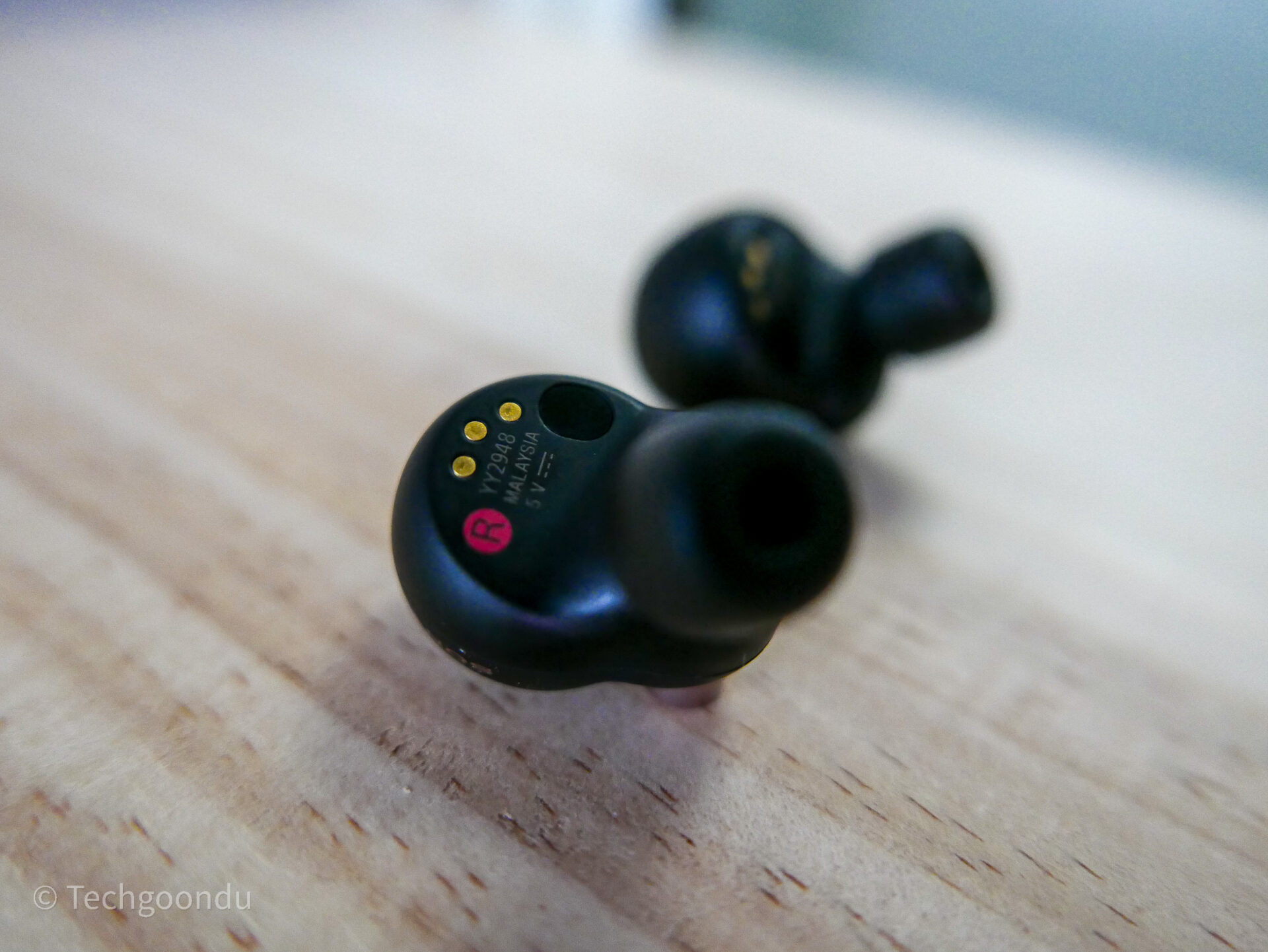 There are an openness and an unhurried ease that make the music flow naturally, in contrast to the closed or congested feeling on lesser earphones. The sound isn't stuck in your ears.
The soundstage is wide enough to get you listening comfortably for hours. There is a good amount of detail but you don't get overwhelmed by a quality that is so artificially etched out. The notes are just subtly there without ever feeling strained.
I'm most impressed by the way the new earphones handle bass. Here, the Sony 6mm drivers don't overdo things.
Instead, there is a tight control of low-end frequencies in tracks ranging from New Order's Age of Consent to the Tenet movie soundtrack, while delivering a weightiness and scale that you'd imagine coming from larger earphones.
There is a good amount of definition in the lower notes as well. That's obvious once you fire up, say, jazz tracks by the Christian McBride Trio, which showcase a subtlety you'd rarely find.
In the same tracks, you'd also notice a good amount of attack and speed. To be sure, this is not a "slow" or "warm" pair of earphones – instead, they are adept at keeping pace with difficult sonic material that you throw at them.
What I also like is the overall control and refinement. Listen to Little Something by Melody Gardot and Sting, for example, and the careful separation of the vocals and various instruments (percussions and strings, for example) keeps everything in play harmoniously.
The tonality is great too with vocal tracks. Fire up Old Soul by Colin Macleod and Sheryl Crow, for example, and it's easy to feel the nuances and soulfulness that the song conveys.
If the WF-1000XM4's musicality were its only selling point, I'd happily say these are great earphones. But Sony has also got it right when it comes to comfort and noise cancelling as well.
I've been working several days now with the new earphones on and it's easy to forget they are hanging snugly yet comfortably on my ears each time.
Though they are not as compact as Apple's AirPods, there is no question the Sony earphones are easy to wear for hours without issue.
The noise cancelling on the WF-1000XM4 is top notch as well. It keeps out most of the background noise you'd expect, whether it's the washing machine or a neighbour yakking non-stop. The music takes centrestage, always.
Ironically, this is one reason I haven't gone jogging with earphones of late. I actually want to hear what's going on around me, especially cyclists who may be speeding along a shared path.
Well, the good news is that the Sony earphones let you control the noise cancelling easily. A tap on the left ear bud, for example, lets in ambient sound. You can even use the app to let in voices while suppressing noise.
A handy Speak-to-Chat feature also automatically cuts off the music when you start speaking. This is handy if you want to talk to someone in the room without having to raise your finger to tap on the ear bud to pause the music.
Okay, it's not perfect. One time I sighed too loudly after reading a terrible article and the music stopped. But that's a rare issue.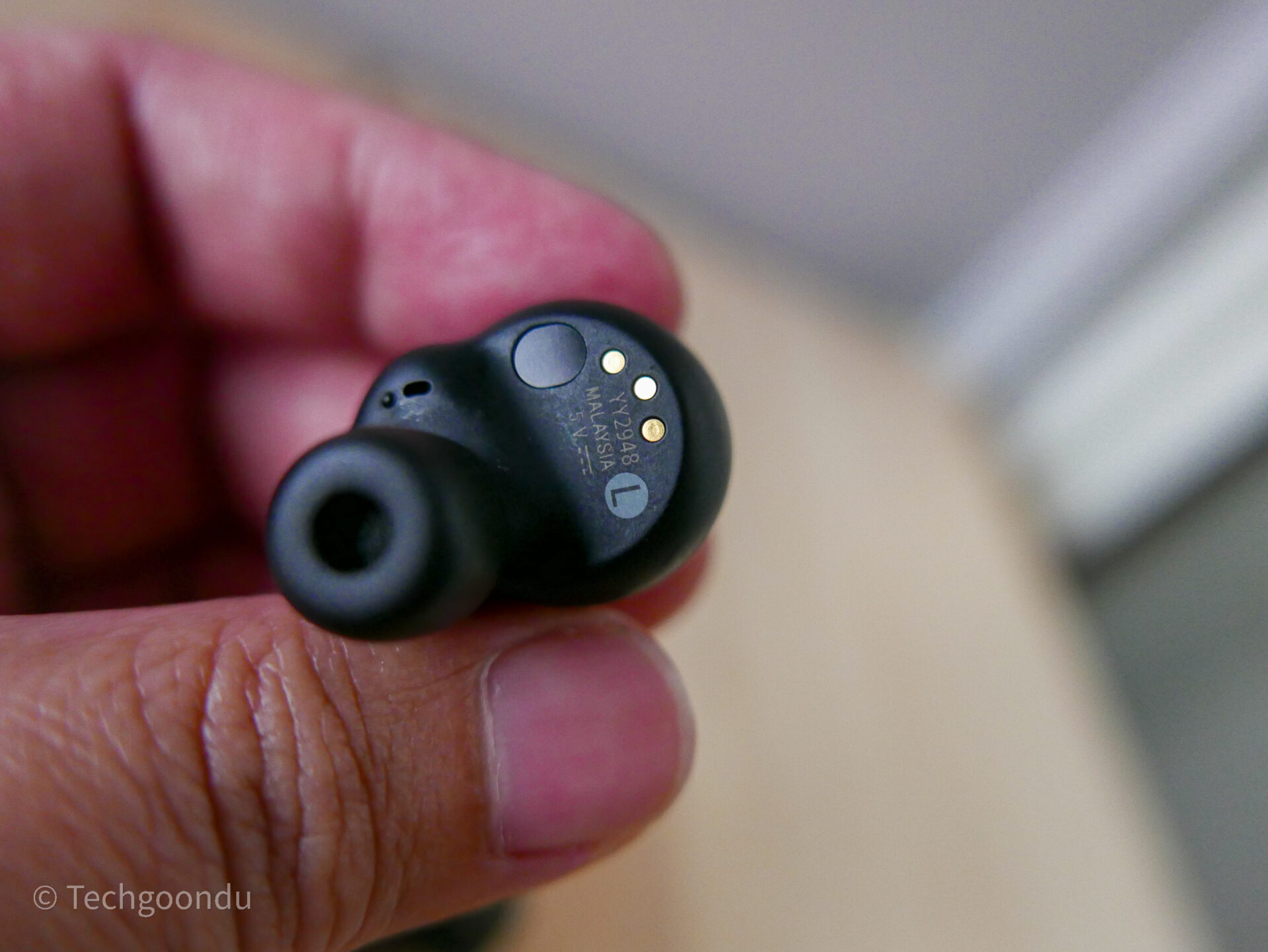 The earphones also work great for conference calls because of their excellent voice pickup. I have participated in Zoom calls and the other participants could hear me clearly, not noticing I'm using earphones.
What about exercising with the Sony earphones? They have a IPX4 rating, which means they should be able to survive your sweat and some raindrops when you're out for a jog. Not my thing these days, but good to have nonetheless.
Another important feature is battery life. The WF-1000XM4 are excellent here, allowing me to play Tidal tracks from my Bluetooth-connected Samsung Galaxy S20 for hours without worrying about running out of juice.
Sony claims the earphones can last 8 hours with noise cancelling on and 12 hours without it. I'd say that's about right, from my experience. I've only ever had to put the earphones into their case to recharge after a typical day's listen.
So, in summary, these are a nearly flawless pair of true wireless earphones from Sony. How much is the Japanese electronics giant asking for them? Surprisingly, not a crazy sum, though they aren't cheap, either.
At S$379, the new earphones are a good deal costlier than the already very good WF-1000XM3, which can be had for just over S$200 today.
That said, the new WF-1000XM4 earphones are redesigned, not just slight tweaks of the previous version. The shape of the ear buds hints at this.
Is it worth the added cost to upgrade if you already own a pair of WF-1000XM3? I'd advise you to not "disturb the force" if you are already happy, or you might just end up shelling out more moolah in search of elusive audio nirvana. Yes, the new earphones are great.
How do they compare with the best in the business, like Sennheiser's Momentum True Wireless 2 and B&W's PI7? I don't have the other two next to me but from memory, I'd say the WF-1000XM4 would stand toe to toe with them in terms of musicality and ease of use.
What might tip in Sony's favour is the lower price (the Sennheisers may be on sale and be competitive right now, but the B&Ws are still a lot more expensive).
Plus, Sony's app is the most detailed I've come across, allowing you to customise anything from noise cancelling levels to touch controls. Other manufacturers have some ways to go here.
The WF-1000XM4 are not flawless, to be sure. Sony still doesn't support the aptX streaming format, sticking to its LDAC high-res wireless standard instead. This may be an issue for folks who prefer aptX, since it's supported by a number of phones and music players.
At the same time, Sony's 360 Reality Audio format is still much of a hit-and-miss affair when it comes to delivering an immersive "360-degree" experience. Some tracks are great, but others not so.
I'm nitpicking, of course, because honestly, it's hard to fault the WF-1000XM4 for the most important things.
Comfortable, great sounding and priced competitively, Sony's new offerings are a must-listen for anyone looking for a new pair of earphones. You'll be hard pressed to find a better alternative at the same price.