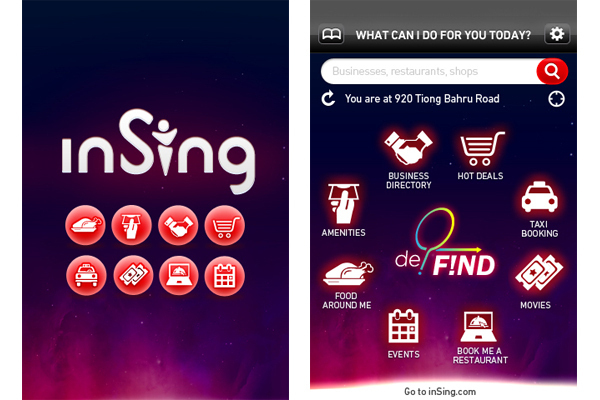 It was a strange sight: A group of geeks seated at a coffeeshop round table, shouting/speaking at their phones, rather than through their phones.
My friends and I were testing out SingTel's free deF!ND mobile app over coffee the last weekend. The directory concierge app, which supports voice recognition, was just released about a week ago on both the iOS and Android platforms.
Voice recognition software has long been available in the market, but it took Steve Job's recently released iPhone 4S and Siri to make it popular. Reams have been written about Siri, and it has spawned brilliant caricatures and even a copycat Android version called Iris.
"UOB ATM in Pasir Ris", "Best Char Kway Tiao", "Chicken Rice Bugis", we spoke at our phones.
Verdict: SingTel's voice recognition concierge app turned out to be pretty accurate. We were a diverse group of speakers, from Singlish Ah Bengs to those who spoke with good diction, and the app worked — for the most part — pretty well for us.
There's a catch though. SingTel's deF!ND works well because it only recognizes from a small dictionary of Singapore-centric directory names. You can only use this to find amenities, restaurants, and local business places.
One wonders whether this function is more of a fun fad than, well, actually being useful. As some of my friends said, it might be faster to key in your search query rather than shout at your phone.
Except in specific situations, like when you're driving and need to be hands-free, is when the voice recognition part actually useful and not a tack-on function.
Apart from the voice recognition, deF!ND has a nice bag of functions for a conceirge app. Besides serving as a food and restaurant directory, you can also book taxis, reserve movie tickets, and find events in Singapore.
The BuUuk or HungryGowhere apps might be a better experience if it's just to find food or restaurants in Singapore, but otherwise this free SingTel app is worth a second look.