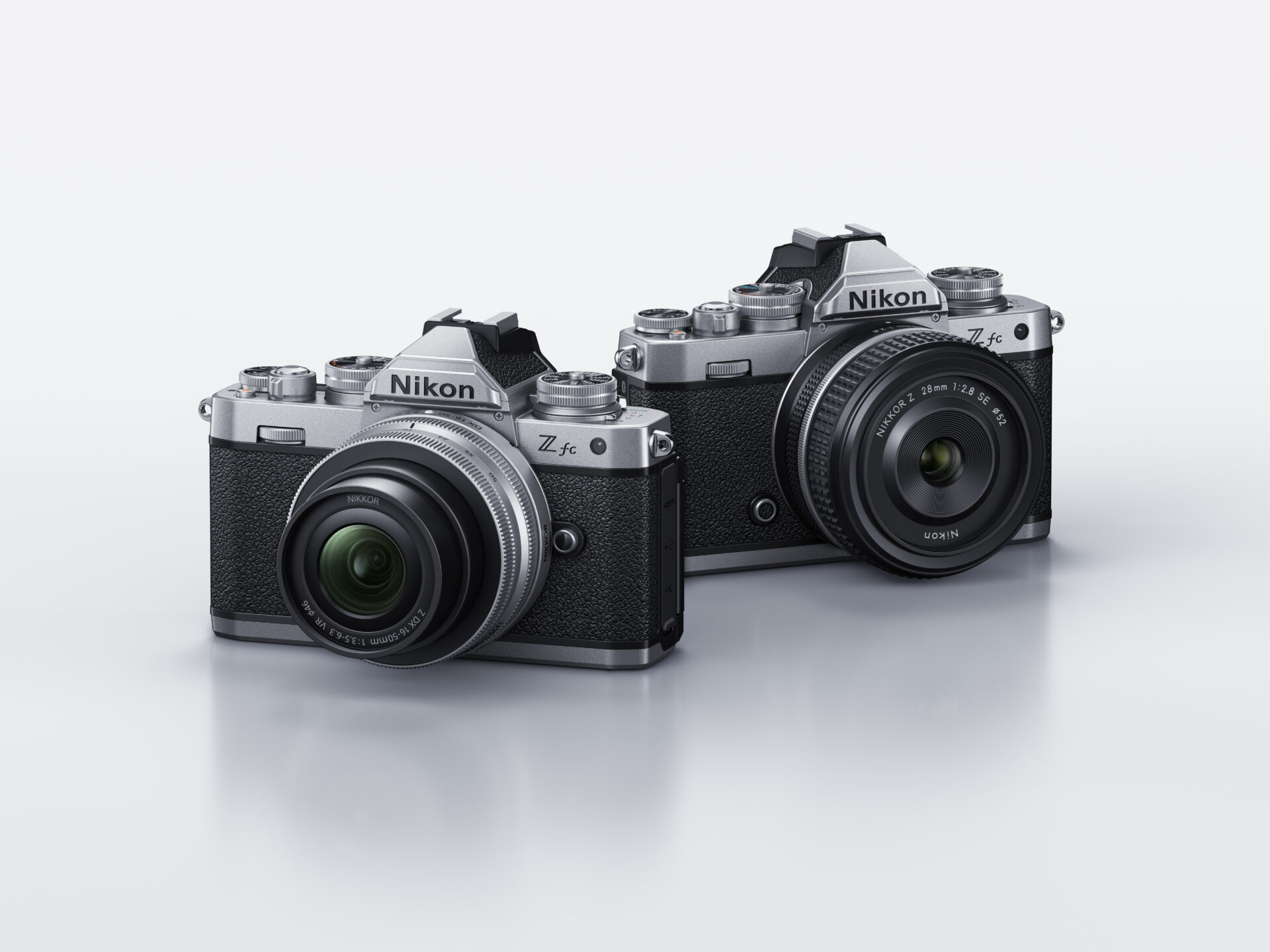 If you've been looking for a mirrorless camera that marries the functions of older models with the modern mirrorless system that is now common, then the new Nikon Z fc released this week in Singapore will be something interesting to look out for.
The new camera is built on Nikon's Z50 mirrorless camera from last year. It looks and feels like an older Nikon FM film camera, which will be a hit for those who want a digital version.
To be sure, this is not the first time that Nikon has attempted something like this. Back in 2013, the Nikon Df was the Japanese firm's answer to Fujifilm's X series of mirrorless cameras that had successfully combined the intuitive controls of a film SLR camera into a modern digital camera.

The good news is that the Nikon Z fc has largely improved over the Nikon Df and the Nikon Z50 that it is based on. Thanks to the absence of the mirror box, the Nikon Z fc, in both size and weight, feels an old Nikon film camera. That's a good thing.
From a hands-on session in Singapore this week, I found the dials and buttons intuitive. They allow me to change settings such as shutter speed, ISO and aperture on the fly, with a layout that is less cluttered than the Nikon Df.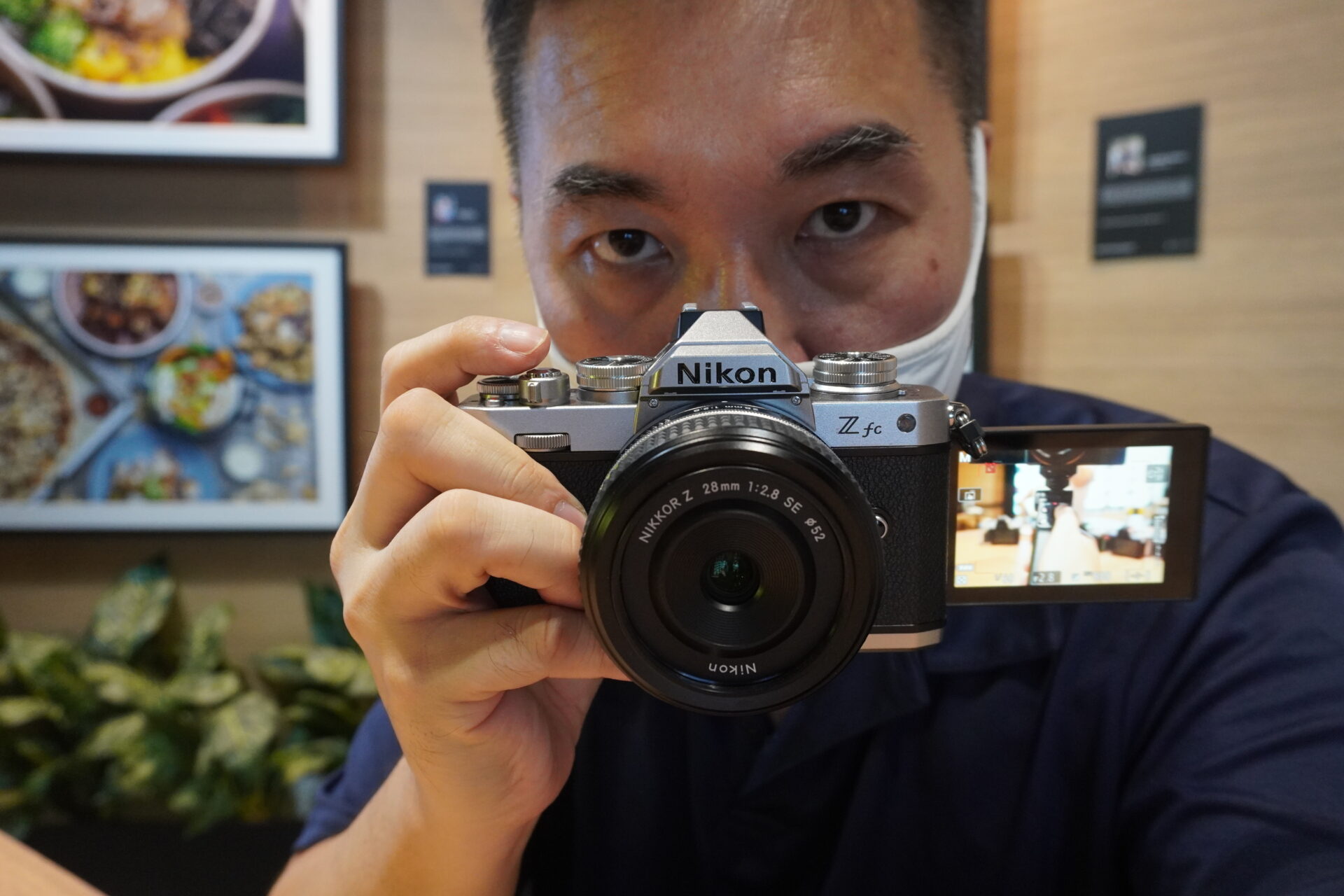 The P (Program), A (Aperture), S (Shutter) and M (Manual) modes are still available for users who are more familiar with modern digital cameras.
Like the Nikon Df before it, the shutter dial stops working when the camera is in aperture priority mode or the aperture setting will not have any effect in shutter priority mode. To avoid any confusion, I would just use the camera in full manual or P mode.
Because the Nikon Z fc is based on the Nikon Z50, the digital camera functions similarly as its predecessor. The Eye-AF system is quick and accurate enough to track the subject's eyes even when he or she is wearing a mask. The display and menus will be familiar to Nikon DSLR and mirrorless cameras users as well.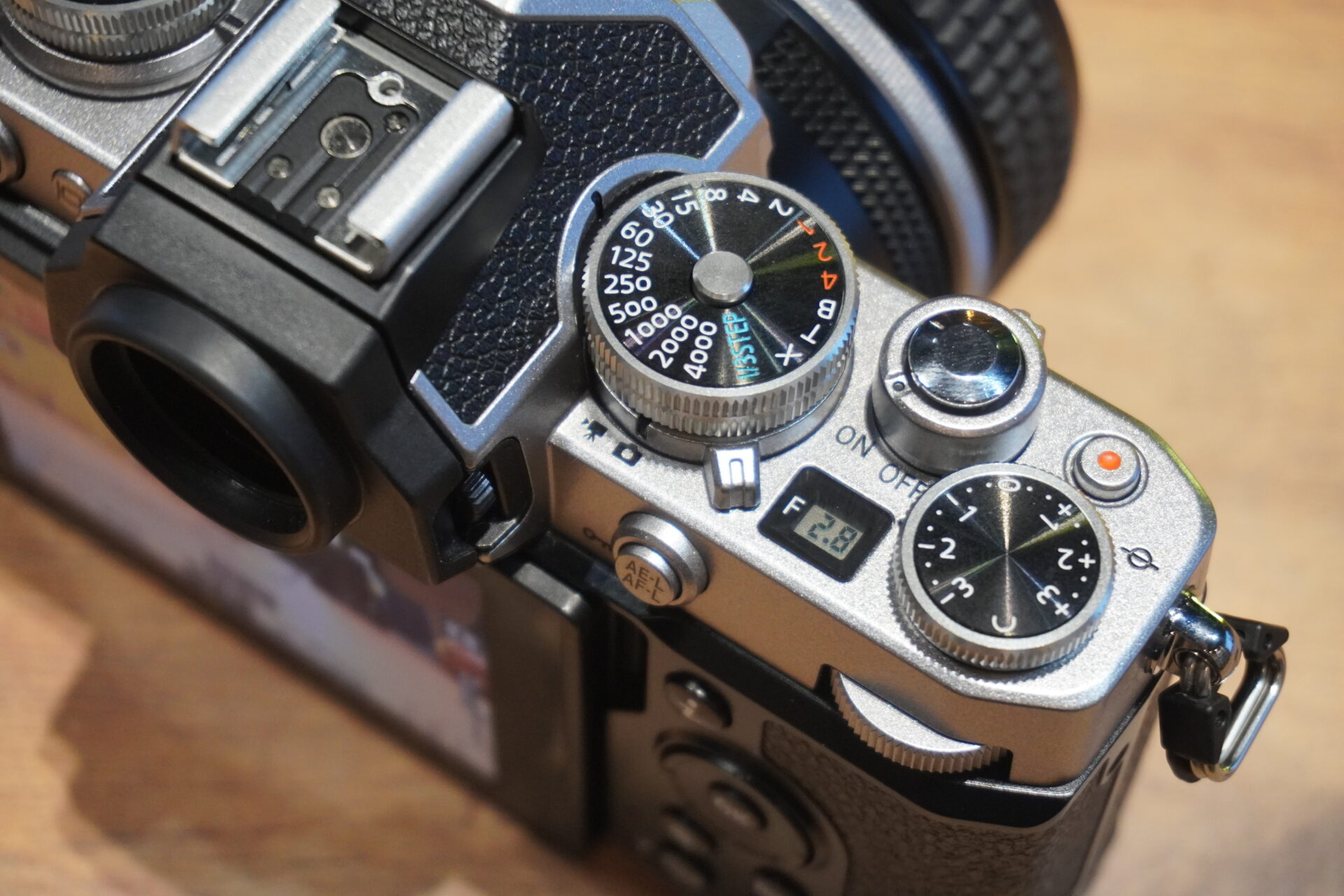 Any new camera these days has to work as a video camera too. For Nikon's new camera, having a 3-inch vari-angle rotating screen, a microphone jack and an HDMI port will certainly help when capturing 4K UHD resolution vlogs.
Try out the Nikon Z fc and you'd find its vari-angle screen so much better than the rear screen on the Z50 that flips below the camera. It's just more untuitive.
What about image quality? There is a lot going for this camera but unfortunately, a 21-megapixel APS-C sensor is a disappointment.
Unlike Fujifilm which has a wide range of APS-C lenses for professional use, Nikon's Z DX lenses for its APS-C-sized sensors are woefully limited at this moment. Thankfully, the new camera is available with a handy 16-50mm f3.5-6.3 kit lens.
If you like the Nikon Z fc, I would strongly recommend the camera kit with a new full-frame FX Special Edition 28mm f2.8 lens.
It is clad in the old-style Nikkor AIS lenses of the 80s, which is a perfect match for the aesthetics of the Z fc. Since it is a prime lens, the image quality should be exceptionally good.
There are also some areas that Nikon should have improved on. The aperture screen is just too small to read comfortably and there is no headphone jack to listen in when recording videos. There is also no internal image stabilisation system, which is a deal breaker for serious videographers.
Remote controls are also not ideal. You will need to do so wirelessly using the Nikon Snapbridge app or via the ML-L7 Bluetooth remote controller.
Both methods are slower than wired control and you don't want slow shutter exposure when timing is critical. Think of capturing fireworks, for example.
I just wish that the USB-C port on the camera can be used to connect to a wired shutter release device. Nikon can also replace the shutter button to a screw threaded shutter button so that a plunger-type shutter release cable can be used, just like the old days.
The Nikon Z fc certainly appeals to those who have owned Nikon's old FM film cameras before and the younger set of content creators might just favour it thanks to the retro look of the camera. You can even swap out the black leatherette for something more colourful.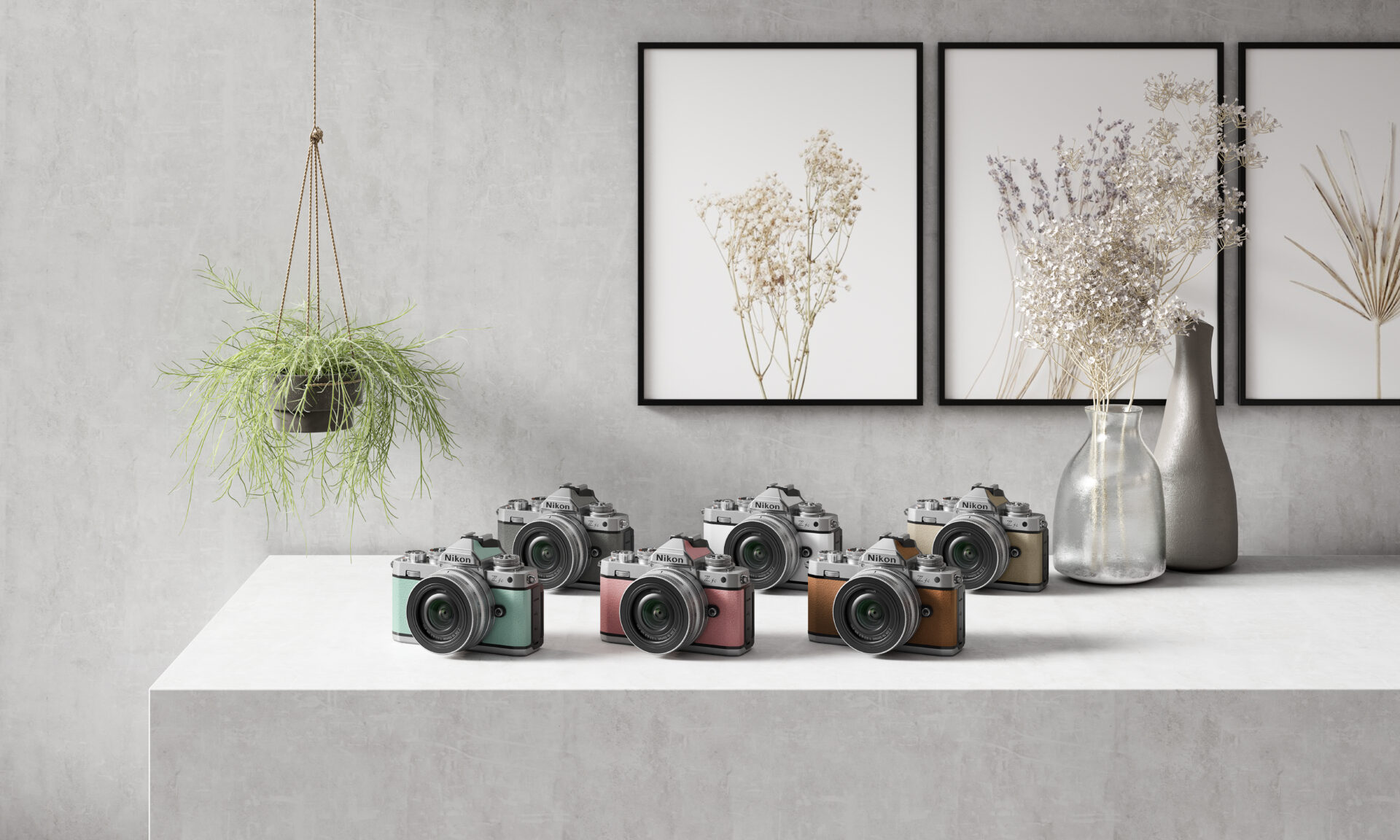 Clearly, this camera ticks some boxes but not others. If you want a still camera in a retro-looking body and don't plan on a full-frame camera, then the Nikon Z fc might fit the bill.
Those who already own Nikon mirrorless cameras and lenses can use the Nikon Z fc as a walkabout street photography camera or a backup. Just be mindful of the crop factor when using full-frame lenses.
An alternative to Nikon is Fujifilm. Its cameras support a wider range of lenses, have intuitive controls and also sport the similar old school look, so you should consider them as well.
No information on pricing and availability for Singapore has been announced yet for the Nikon Z fc, but do look out for our full review soon.

Update 15/7/2021:The Nikon Z fc is now available for pre-order at $1549. There are also kit sets with the 16-50mm f/3.5-6.4 DX lens priced at S$1779 or the full-frame 28mm f/2.8 "Special Edition" FX lens at $1929.