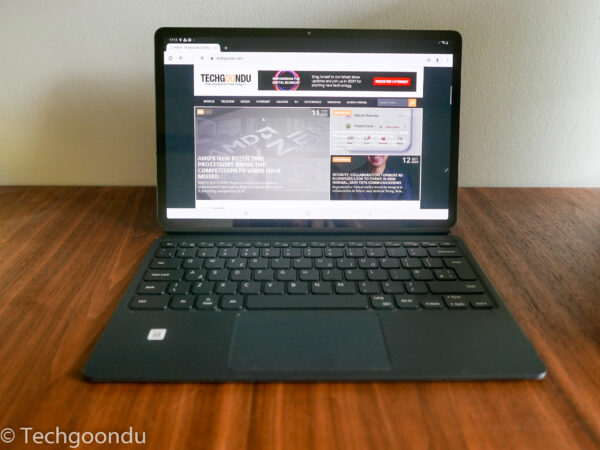 Tablets haven't been the hottest thing for a while, except the iPad Pro, of course, so it's no surprise that the Samsung Galaxy Tab S7+ looks and feels like Apple's large-screen tablet.
That's a good thing, actually, because it offers a similar premium experience while delivering the flexibility that its Android operating system comes with.
The build feels solid, despite the slim bezel and svelte chassis. The tablet is framed by a metallic border, which elevates it above the plastic feel on a cheaper tablet.
Despite a large 12.4-inch screen, the Galaxy Tab S7+ is still pretty portable at 575 grams. What this screen offers is a great view, whether you're replying e-mails or watching Netflix.
Key to this is a sweet-looking display that is sharp and vibrant. The 2,800 x 1,752 pixel resolution shows off a decent amount of detail, while the 16 million-colour depth on the AMOLED screen is handy for a quick edit of your photos or videos on the go.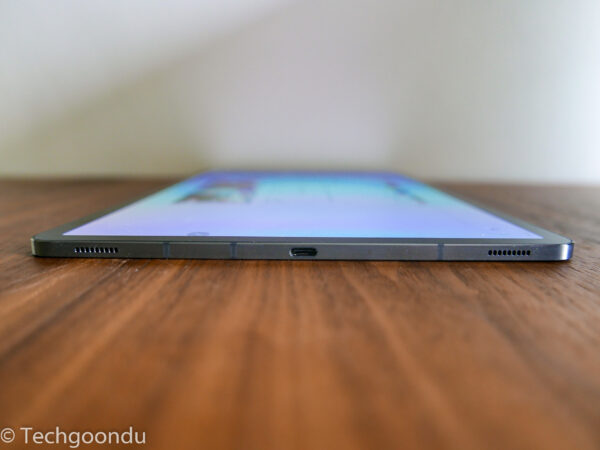 The test unit I have – the Wi-Fi version – also comes with a top-end Qualcomm Snapdragon 865+ processor, a handy 8GB of memory and 256GB of storage, expandable to 1TB via a Micro SD card. This is close to the specs you get on a mid-range laptop.
Can the Galaxy Tab S7+, which costs as much as a laptop at S$1,598, double up as a flexible workhorse on the go so you can leave your heavier work machine at home?
I would hesitate to say yes, unless your work revolves around less compute-demanding work like e-mail or if it includes lots of drawing on a stylus, for example. Otherwise, a laptop may still be easier.
With the tablet, you'll still need to factor in the cost of an add-on keyboard cover (S$358) that snaps onto it to turn it into a clamshell laptop of sorts.
The Samsung keyboard cover is a well-made accessory, with a kickstand at the back that is infinitely variable so you can adjust the tilt according to your liking. An added plus is the neat stylus pocket.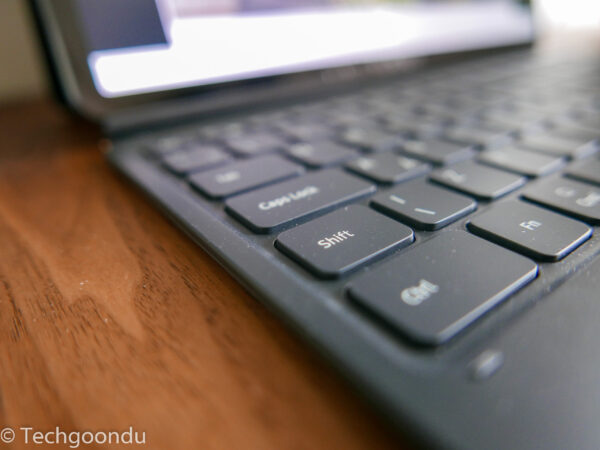 Still, this tablet is not a straight laptop replacement. Try typing on the slim keyboard for longer than a few e-mails and you'll quickly miss your laptop's more responsive keys.
Don't get me wrong. The add-on keyboard is not that bad for a tablet add-on, but it is some distance from what you expect of a good keyboard on a regular, larger laptop.
To its credit, Samsung has done pretty well to make the tablet feel like a PC. It has incorporated a Windows- or desktop-like experience for folks who miss their multi-tasking and switching between windows.
For example, there's a taskbar at the bottom of the screen, like in Windows, so you can easily call up apps and also check on, say, your Wi-Fi connection with the Samsung DeX mode.
The Galaxy Tab S7+ is also powerful enough to let you switch smoothly, say, from a Word document to your e-mail if you are trying to get a document sent to a colleague.
The screen size is fine most of the time. What you'd miss, of course, is the ability to squeeze two windows side by side – there's no escaping the limited real estate here.
No such issues when it comes to media consumption, of course. Firing up a couple of Android games, you'll find that the tablet's performance doesn't disappoint. With Asphalt 9: Legends, the racing game gets started fast and runs without a glitch.
The zippy 120Hz screen helps with smooth motion as well. You can also connect a controller, making tablet gaming no longer just a silly exercise in swiping at the screen frantically.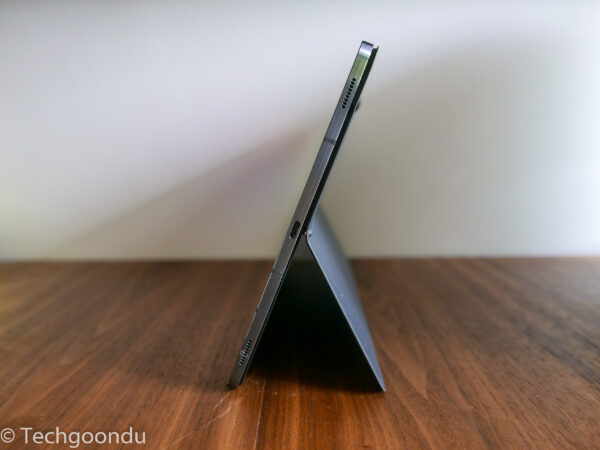 Speaking of control, what's also impressive is the stylus. Okay, I'm no artist – actually, I'm quite hopeless at anything other than stick figures – but you can easily feel the realism of a real pen or pencil when you place the stylus on the screen.
Samsung says the new stylus offers an ultra-low latency that makes it feel like a real physical pen. I've to say, this is the closest to the Apple stylus, which I hold as the benchmark, up to now.
The Advanced S Pen is great for scribbling notes on the Samsung notepad app or adding annotations to, say, a Word document. This is probably one of the new Samsung tablet's most compelling selling points.
Another is its long battery life. The massive 10,090mAh power pack promises up to 14 hours of video playback. Yes, that's enough for a long day of binge watching.
During my tests, I have left the tablet on standby for days and it will still wake up with ample battery, ready to go. For a device you want to instantly fire up when you touch its screen, the Galaxy Tab S7+ is very likeable.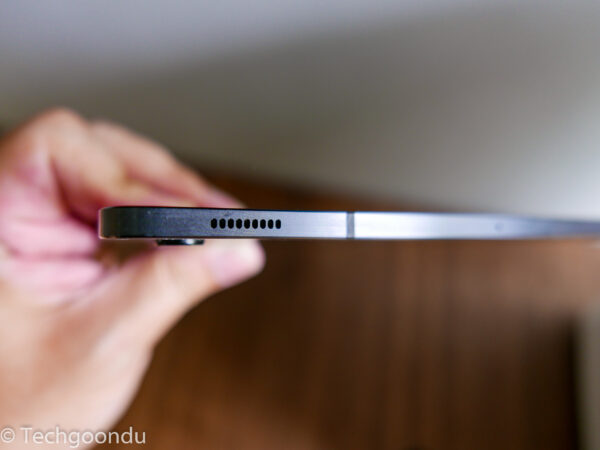 Indeed, there's a lot to like about it. As a tablet, it's right at the top with the iPad Pro, which I like a lot. If you're convinced a tablet's flexibility is what you like, then the Galaxy Tab S7+ is well worth considering.
I'm just a little unsure of the high price – S$1,598 for the Wi-Fi version, plus the S$358 keyboard which you will probably need. The total cost is S$1,956.
Around that price, there are other options for a work machine that does more, including premium convertible laptops sporting Intel's latest Iris Xe built-in graphics.
Dell's XPS 13 2-in-1, for example, goes for S$2,298.99 and has a more powerful CPU and graphics chip. It too has 8GB of memory and 256GB of storage though its 13.4-inch screen is larger but less sharp at Full HD+. It could be a better deal if you need a good keyboard and a regular Windows setup.