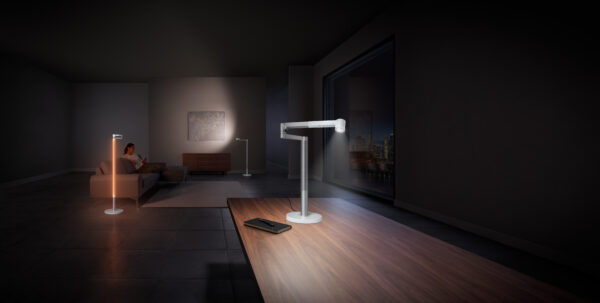 British household appliances company Dyson has launched its latest line-up of smart lamps in Singapore, promising intelligent local daylight tracking and light quality that lasts for decades.
You may be more familiar with Dyson as a maker of powerful vacuum cleaners and unique cooling fans. Last year, the company also ventured into home lighting with the first Lightcycle.
This year's upgrade is named Lightcycle Morph and features a couple of new upgrades that improves its look, functionality and versatility.
As its name suggests, the new Lightcycle has the ability to morph into four main forms due to three rotating joints at its head, arm, and stem.
Pull out its head and point it towards your desk or a book for task-specific lighting. Direct the head towards a wall or a ceiling to diffuse it into indirect lighting.
If you've got a painting or a photo on your wall, the Lightcycle Morph can also cast a feature light on it without being overly intrusive thanks to its svelte profile.
And finally – and this is probably the most scifi-esque use of the lamp – when you move the head back to the stem, the entire body lights up like an orange lightsaber to provide warm, ambient lighting.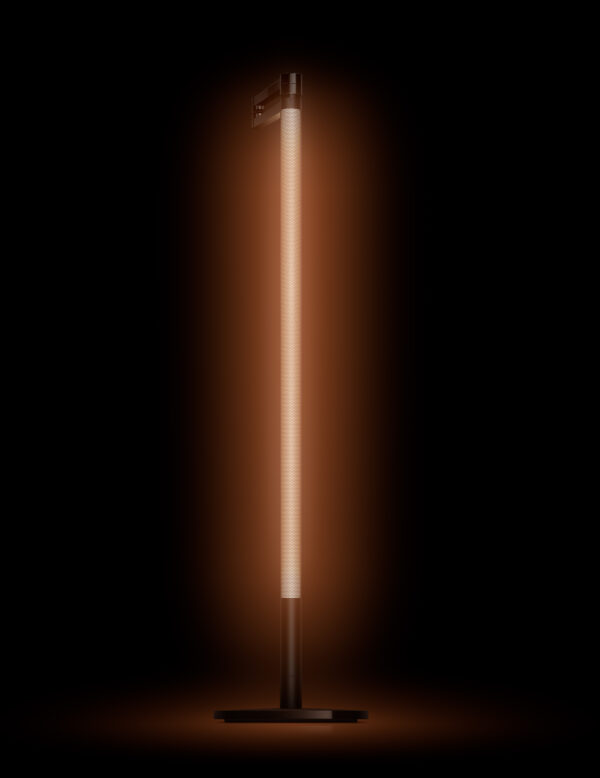 The Lightcycle Morph gets its smarts from Dyson's Daylight Tracking algorithm, which enables it to continually adjust its colour temperature and brightness in relation to your local time of day.
For example, a cooler light during the day may help with your productivity, and a warmer light at night helps prepare your body for a night of rest.
You can also manually adjust the brightness and temperature to your liking through touch buttons on the lamp, or via Dyson's accompanying Dyson Link app.
The app acts as an extended brain for the Lightcycle Morph, giving users more control and options. You can tap on one of six pre-set modes to quickly get the lamp to a pre-defined brightness and temperature.
A feature called Age Adjust automatically corrects brightness based on the age you enter into the app, to compensate for weaker eyesight among the elderly.
Dyson claims that the LEDs on the Lightcycle Morph can maintain its brightness and colours for 60 years, based on a daily usage of eight hours. This translates to a lifespan of more than 175,000 hours, far surpassing the typical predicted lifespan of 50,000 hours on high-quality LED bulbs.
Part of the reason why they last so long is due to the built-in heat pipes that draw heat away from the LEDs, preventing them from overheating.
The Lightcycle Morph is available in two variants: the shorter Desk model starts at S$799, and the taller Floor model starts at S$1,199. Both variants come in black and white colors.
They're pricey, so if you need some hands-on time with them before opening up your wallet, head down to demo stores at Capitol Piazza and Westgate Mall.