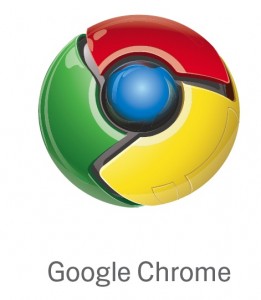 How do you refine a piece of software that everyone has been using since the Internet arrived on home computers in the mid 1990s?
The answer, as Google will tell you, is to make it smarter and slicker. Its Chrome browser, launched on Tuesday, promises to give people the information they need faster and also offer a more intuitive interface.
An answer to Microsoft's recently announced Internet Explorer 8 beta 2, it has some of Microsoft's nifty new features, as well as the appeal of being "alternative".

The new features include:
–smart omnibar – basically a URL bar which doubles up as a search bar; as you type, say "microsoft", you'll get a list of microsoft sites that you've either visited previously or which others have searched online of late. You'll probably get the suggestions before you complete typing the phrase.
–Incognito privacy mode – similar to what IE 8 offers, this lets you surf without leaving a trail of personal data stored on cookies, the browser cache, etc.
–faster V8 Javascript engine (not Java engine as pointed out earlier) – handles complicated AJAX and other stuff faster than IE and even Mozilla Firefox, so that more complex, interactive apps can be run on the browser (think Yahoo's Mail service or Facebook, which use AJAX).
The downsides? Being still in beta, the look is a bit spartan. Fortunately, the core code seems to be stable and well-built (Google says it was tested internally with thousands of users). And just about everything "feels" slightly smarter than Firefox (IE7 is a long distance behind).
The bigger question is whether Google can really leverage on the faster browser engine to ensure that its online alternatives of Word, Excel and Powerpoint will work well in future.
Why couldn't it simply rely on Mozilla, which it also helps funds? Google folks say they want something built from ground up. Chrome's faster Java engine, they point out, beats even Mozilla, which it shares a lot of code with. Google, however, says its online docs users won't be tied to its browser, and these apps will work on other browsers too.
But it's a circular argument. If the apps can run well on other browsers, why bother building one themselves? And if its new browser does not "tie in" online doc users, why have a browser that is "optimised" for these online apps?
Sure, Chrome is open source; Microsoft IE is not. One tries to follow W3C, the other bastardises it (at least the older versions do). But you can't help thinking if Google is trying to keep its turf intact, looking over the shoulder at future IE versions that may somehow contrive to run its online apps poorly.
So, the question is: will Chrome make a dent in IE's 75 per cent market share? It's unclear. On one hand, if you go by Firefox's appeal as an "alternative" browser, you'd think that Google, with its shinier brand and guaranteed media coverage, will get even more downloads.
On the other, if you really think about it, will these users be the same early-adopter power users cum anything-but-Microsoft crowd who have been downloading Mozilla?
If so, wouldn't Google be grabbing share from Mozilla rather than its intended target IE? After all, by Google's admission, the bulk of Internet users don't even know there's an alternative to the blue IE icon they have been clicking on ever since they took the PC out of the box.
Will these folks learn to download a piece of new software and bother to install it? It's the same thing with Linux – why buy Windows when there's something free out there which promises to "free" you from Microsoft's enslavement? The answer: because ordinary users so used to Windows don't care.
All said, it's not doom and gloom, of course. We've seen how Windows improved its security and other features when prodded on by competition from Mac OS and Linux. Now, at the least, we'd see an improved IE8 by the end of this year. If you don't like that, heck, there's always Google Chrome. That's the result of competition for users.